We've said it before, and we will say it again: putting money into real estate is a time-tested strategy for fledgling and experienced investors alike.
People are waking up and finally seeing the light: passive income is the way to enhance your income while simultaneously allowing you the time (and energy) to devote to other money-makers, such as a day job or side hustle.
Crowdfunded real estate investing platforms are rapidly rising in popularity. These allow people to pool their money together and buy into real estate projects throughout the country, and it's well worth taking a look and learning more about it. Today, we will be comparing two popular real estate crowdfunding platforms: RealtyMogul and CrowdStreet.
Best Real Estate Platforms
Summary: CrowdStreet vs RealtyMogul
Both platforms offer passive exposure to commercial real estate portfolios.

CrowdStreet has a minimum investment of $25,000 versus $5,000 for RealtyMogul.

RealtyMogul has a number of offerings for non-accredited investors while CrowdStreet has none.

With CrowdStreet, the sponsors pay all the fees meaning investors do not pay any fees.

RealtyMogul collects a fee ranging from 0.30% to 0.50% depending on the portfolio you invest in.
Both platforms have a liquidity risk that is associated with all private real estate investments.

Investors should have a minimum time horizon of 5 years.
What Is RealtyMogul?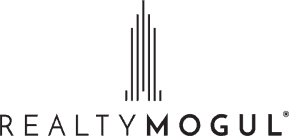 If you're looking for more diverse choices, RealtyMogul is another crowdfunded option that broadens the list of offerings to both commercial and residential real estate projects.
RealtyMogul experts want people to remember they need to build wealth for their future, and commercial real estate is one of the most popular non-traditional asset classes for retirement investing. An investment in real estate carries with it the potential for long-term appreciation, along with regular, consistent cash flow.
When you combine this with the tax write-offs of a qualified retirement plan, it makes sense to plan for retirement through real estate investments, no matter how old you are right now.
How RealtyMogul Works
Through the RealtyMogul platform, you will have the opportunity to put your money into real estate opportunities online through a private, secure website. Investors can browse investments, review due diligence materials and sign legal documents securely online. Once invested, you will have access to an investor dashboard, giving you 24/7 access to watch how your money is working for you.
How successful has RealtyMogul proven itself to be? To date, people have invested over $700 million through RealtyMogul, financing more than 300 properties valued at over $4.0 billion.
The platform currently has over 219,000 registered investors.
RealtyMogul experts are constantly on the lookout for diversified, multi-tenant, centrally located, cashflow-producing properties.
Put to rest any worries you may have about projects being legit and a sound investment. RealtyMogul has an investment team that puts every project under the microscope, checking it against hundreds of data points.
Every deal is put to the test against the most conservative financial models and requires unanimous approval from an investment committee, whose members have collectively transacted more than $5 billion in real estate.
On average, RealtyMogul accepts 1/1,000 deals that come their way.
Here is our full review of RealtyMogul.
RealtyMogul Investments
With a minimum investment of $5,000, this may be the perfect entry platform for new investors who want to access the world of private real estate investment. Investment lengths start at just 6 months and range out to a high of 120 months. This lets you make your investment decisions specifically based on your own long and short-term goals.
According to company press statements, the founding principles of RealtyMogul are in response to the knowledge that real estate has provided whole generations of investors with wealth. However, it has historically been reserved for those with specialized knowledge, the right connections, and access to great amounts of capital. This has kept investing in commercial real estate out of reach for most - until a few years ago.
How To Invest With RealtyMogul
When you create an account with RealtyMogul, you will need to answer some questions to pinpoint your goals for real estate investments. Are you looking for returns in the shorter term to meet a specific need, such as a down payment, or do you plan to reinvest some of the dividends you've earned into new projects?
Investors can purchase equity investments in both commercial and residential real estate, as well as real estate debt investments. RealtyMogul offers multiple investment vehicles, however, some are only accessible to accredited investors.
An accredited investor is someone who has a recognized level of income, net worth, or professional experience allowing them to invest in higher-risk securities that may not be registered with traditional securities laws.
Without being an accredited investor, you'll be limited to investing in RealtyMogul's two REITs. With a REIT you're able to invest in an asset that has generally shown a lower correlation to the stock market over time and add some diversification to your portfolio.
Mogul Income REIT
One option is Mogul Income REIT, a public, non-traded Real Estate Investment Trust (REIT) that gives you debt and equity investments in commercial real estate properties diversified by investment, geography and property type. It is open to any investors and not limited to accredited investors. The REIT's primary focus is providing monthly income to investors by fastidiously evaluating numerous investment opportunities.
The REIT is designed to allow investors to spread funds across multiple properties, creating higher levels of diversification.
Historically, REITs have provided investors of all types with regular income streams, diversification of their portfolio, and long-term capital appreciation opportunities. REITs fall under a class required to distribute 90 percent of all taxable income to investors on a yearly basis.
There are currently more than 6,300 investors in this REIT, with 17 investments for a total of $375 million. The end results? The REIT has distributed between 7.76 percent and 8 percent annualized returns based on the purchase price. That's a slam dunk.
Mogul Growth REIT
Mogul Growth REIT is a public, non-traded REIT for apartment buildings. It is open to any investors and not limited to accredited investors. It is set up for appreciation and income through investments in equity in multifamily apartment buildings.
Although RealtyMogul has paid income equaling a 4.5 percent annualized distribution to investors in Mogul Growth REIT, the focus is also on long-term capital appreciation. This comes about from renovating, upgrading and repositioning the multi-family properties, which ups their market value.
Projects have included complexes in Texas, Brooklyn, and Chicago. They are adding more on a regular basis!
The main differences between this two public, non-traded REITs are in the small details of their key investment objectives.
Mogul Income REIT  goal is to pay consistent monthly cash distributions through diversified investments into multiple commercial property types. This REIT invests your money into the debt, preferred equity and equity of these properties.
Mogul Growth REIT was designed by the company to realize capital appreciation in the value of group investments over the long term and to pay attractive and stable cash distributions to stockholders. This REIT exclusively invests in multi-family properties in the form of equity or preferred equity.
Private Placements
RealtyMogul also offers a variety of private placement investments. These private placements are limited to accredited investors only. For the most part, all private placement offerings are slightly different within RealtyMogul.
With a private placement you're able to decide which projects you want to invest in and exactly how much you want to invest in each of them. Some may have investment minimums as well as lock-up periods for your initial investment. In general, investors should expect at least a 3-7 year time horizon for all private placements.
RealtyMogul Pros
Monthly or quarterly dividend distributions.
Investment options are clear and easier to understand than some similar platforms.
They check in around the clock to monitor projects.
User-friendly with frequent project updates.
Invest in both commercial and residential projects
Variety of options for non-accredited investors.
Ability to redeem investments early for a fee
Take advantage of IRA funds to invest
RealtyMogul Cons
Some, but not all, investments are limited to accredited investors only.
Crowdfunded real estate is an illiquid investment, and RealtyMogul is no exception.
What Is CrowdStreet?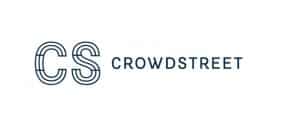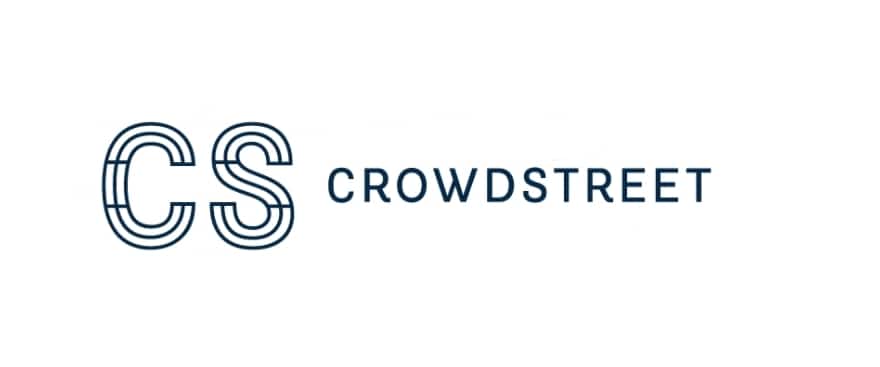 The flourishing online marketplace called CrowdStreet gives people an avenue for direct equity investment in commercial real estate.
Commercial real estate has become a hot commodity, and CrowdStreet offers a huge selection of retail, industrial, hotel, multi-family (just to name a few) sites ripe for the picking.
You can choose from an array of single and multi-property investments, as well as both equity and debt deals. Equity investments in the CrowdStreet marketplace call for buying a passive, minority stake in a hard asset like an apartment complex or retail site. Debt investments mean you are investing in a real estate loan.
These loans are all backed by collateral, ranging from land to a building itself. One advantage of debt investments is they typically deliver a fixed return.
How CrowdStreet Works
The experts at CrowdStreet do all the footwork meticulously – only 2 percent of applicants get the green light and are added to the roster – so you don't have to research for hours on end. While other crowdfunding platforms charge investors a fee, CrowdStreet makes its money from the third-party sponsors that manage the deals.
There's an open conversation between investors and the people in charge of the projects. Rather than being the middleman, CrowdStreet lets people get updates directly from sponsors, which is a big plus for nervous investors.
According to CrowdStreet publicity materials, they are looking to create a "community" where potential investors can work hand-in-hand with commercial real estate firms, giving them the best chance of success
CrowdStreet Investments
1. Direct Investing
This lets you choose among projects that fit your goals and criteria. It gives potential investors access to high-quality projects that have gone through rigorous screening and represent only the cream of the crop. Investment minimums through direct investing vary by project and sponsor but typically start around $25,000.
2. Fund Investing
This interesting option lets you put your money into 30 to 50 projects with a single contribution. It may be perfect for you because of its diversification because you won't be putting all your eggs in one basket. One important note about fund investing is that it also carries a minimum investment of $25,000.
3. Managed Investing
This is the hands-off option because it is a fully-managed service directly investing on your behalf based on your goals and objectives. Managed investing is a personalized portfolio construction from A to Z. But it carries a hefty minimum investment of $250,000, which cuts many potential investors out of the game.
How To Invest With CrowdStreet
Look through and compare active offerings on the marketplace. At this point, you should have a written list of your investment goals. Find some that will meet your needs and expectations.
Submit an offer after selecting a project, as well as the amount you are able to invest, and submit your investment offer via a secure online portal.
Once they approve your offer, all that's left to do is fund your investment, and you are officially a stakeholder in a specific commercial real estate project.
Monitor progress through a personal investor dashboard during the span of the investment period. CrowdStreet will post project updates, investment performance vs. targets and other docs on the dashboard.
CrowdStreet aims to make you a wiser investor via online articles and charts showing the hottest new trends in commercial real estate investing. You will get weekly market insights and the latest offerings in your inbox.
A well-organized Learning Center offers new ideas and education on a wide array of topics with blogs, infographics, videos and more. You can also filter the type of content you'd like to view to avoid the annoyance of articles you have no interest in. CrowdStreet churns out new updates on a regular basis.
CrowdStreet Pros
No investor fees, which is unusual for this type of platform.
It is #1 for commercial real estate volume and commercial real estate variety.
There is substantial and flourishing investment volume.
Offers one of the largest selections of commercial real estate in the industry. Gone are the days when you went and physically viewed projects. These are options across the entire U.S., which means you can pick and choose your market based on location.
Expect to be shopping for a long time before making a choice, and be sure to write down your long and short-term goals ahead of time. This will help you from becoming quickly overwhelmed by the choices offered.
CrowdStreet Cons
Minimum investments of $25,000 are significantly above the industry average. Compare that figure with an average of $10,000 for comparable platforms.
No secondary market to sell, meaning you need to commit to the duration of the loan or investment time horizon.
At this time, only one CrowdStreet project is available for non-accredited investors.
RealtyMogul vs. CrowdStreet: The Bottom Line
Whether you like CrowdStreet or RealtyMogul, we highly recommend you do your homework, determine your short and long-term goals, find the capital, and consider some form of crowdfunding sooner rather than later.
This is a growing area of investment that is allowing investors of moderate means to diversify their portfolios out of the stock market while taking advantage of the expertise of a team of real estate professionals who are vetting deals.
Previously, these kinds of investing services were restricted to only the elite. Today, everyday investors can get their piece of the pie and also start taking advantage of the numerous tax benefits that go along with investing in real estate.
Investment Minimum
CrowdStreet requires a $25,000 investment minimum to get started on the platform.
RealtyMogul on the other hand lets investors get started with as little as $5,000. They are able to offer a lower minimum as a result of allowing investors to invest in their REITs. The private placements on RealtyMogul will have similar minimums to those of CrowdStreet.
On this front, RealtyMogul comes out ahead because their platform is more accessible to individuals with only a few thousand dollars to invest. These REITs are also available to non-accredited investors.
Fees
Nobody likes paying fees, and with CrowdStreet investors don't have to. All of the fees are paid by CrowdStreet and the companies they source deals from.
RealtyMogul investors will end up paying anywhere from 1% - 1.5% in fees depending on the project they invest in.
Clearly, CrowdStreet is the better platform for fee-sensitive investors.
Diversification
With CrowdStreet investors are limited to investing in commercial properties and cannot invest in single-family properties or residential real estate.
The RealtyMogul platform provides investors with investments in commercial real estate as well as residential real estate. This diversification can come through either investing in individual projects directly or by choosing to invest in one of the REITs offered on the platform.
Due to the increased options for investors, RealtyMogul is the superior platform for creating a diversified real estate portfolio.
Due Diligence
Both platforms strictly vet all of the deals that come their way before deciding whether to list them on the platform.
RealtyMogul accepts roughly 0.1% of deals they are pitched. With CrowdStreet, that number is closer to 2% of all deals.
While this might not seem like a meaningful difference, it shows that RealtyMogul is able to be 20x more selective in the investments they put on their platform. That means investors can have more confidence that the deals they see are the best of the best.