Always wanted to be a property owner, but nervous about all the responsibilities that come with being a landlord?
Worried about calls in the middle of the night about pipes breaking, sinks leaking, power outages, snowstorms that blocked driveways, and a whole list of other complications?
Now there's a viable way to buy into real estate projects that leave you in a hands-off position. That's right, experts will manage the property for you, including collecting rent and doling out your share.
Crowdfunding is passive income at its best. This means that after your initial investment, you just sit back and let the work get done and the dividends grow. We recommend reinvesting that earned money into more shares, rather than going out and spending it!
Crowdfunding lets people like us who want to rub shoulders with wealthy investors, but don't have the experience, funds, and connections needed to jump in.
Real estate investing gives you a tangible asset, and projects are less volatile than stocks and bonds. You can't expect to become wealthy overnight, but you will see your investment flourish and grow in the long run.
What Is Realty Mogul?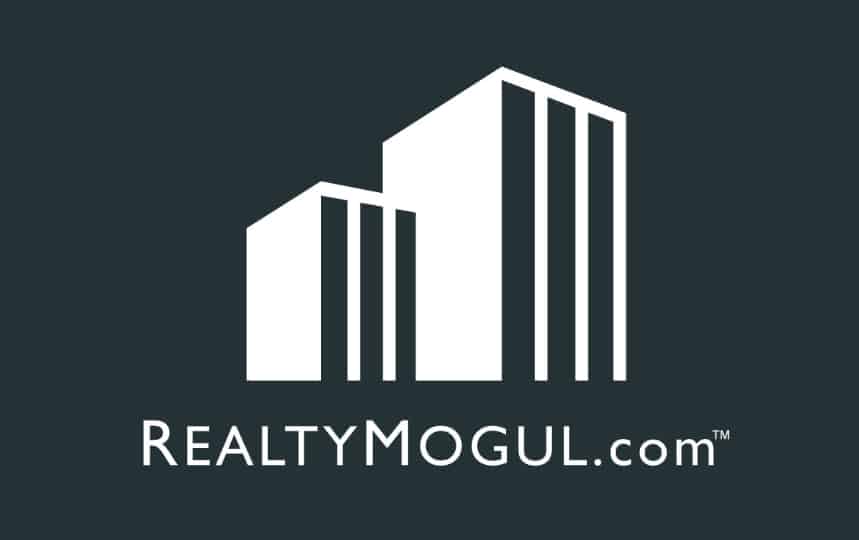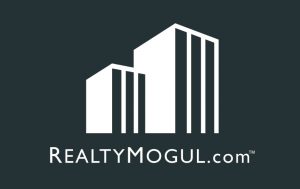 Realty Mogul is a platform that lets you buy into both commercial and residential properties. Commercial sites include plazas, shopping centers, marketplaces, and offices. Residential projects include things like multi-family housing units such as condo or apartment complexes.
When you invest in real estate, you're tapping into the potential for long-term appreciation, along with regular, consistent cash flow.
Through the Realty Mogul platform, you will have the opportunity to put your money into real estate ventures online through a private, secure website. You can browse investments, review research that's been done, and sign legal documents securely online. Once invested, you will have access to an investor dashboard, giving you 24/7 access to watch your money grow and proliferate.
The platform has seen enormous success: to date, members of the public have invested over $400 million through Realty Mogul, financing more than 300 properties valued at over $2 billion.
How Does Realty Mogul Work?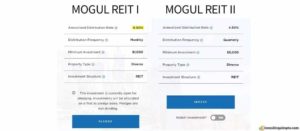 Realty Mogul experts are constantly on the lookout for diversified, multi-tenant, centrally located, cash flow producing properties. Its investment team examines every project on the drawing board, checking it against hundreds of data priorities. Every deal is put to the test against the most conservative financial models and requires unanimous approval from an investment committee, whose members have collectively transacted more than $5 billion in real estate.
Realty Mogul carries a minimum investment of $5,000. Investment lengths start at just 6 months and range out to a high of 120 months. This lets you make your investment decisions specifically based on your own long and short-term goals.
Realty Mogul Advantages
Monthly or quarterly dividend distributions.
Investment options are well-organized and easier to understand than some similar platforms.
There are reviews done around the clock to monitor projects.
You can manage and complete all documents for transactions online.
User-friendly with frequent project updates.
Invest in both loans and equity investments.
Want to learn the ins and outs of crowdfunded real estate?
Here's our free guide that covers the basics of getting started with this investment.
We will show you how to get started with as little as $500 and explain the basics, like debt versus equity investments.
Get The Guide
When you create an account with Realty Mogul, you will need to answer some questions to ink out your goals for real estate investments. Are you looking for returns in the shorter term to meet a specific need, such as a down payment, or do you plan to reinvest some of the dividends you've earned into new projects?
Investors can purchase equity investments in both commercial and residential real estate, as well as real estate debt investments. Realty Mogul offers multiple investment vehicles, however, some are only accessible to accredited investors.
An accredited investor is someone who has a recognized level of income, net worth, or professional experience allowing them to invest in higher-risk securities that may not be registered with traditional securities laws.

Mogul REIT I
Open to non-accredited investors!
One option is MogulREIT I, a public, non-traded Real Estate Investment Trust (REIT) that gives you debt and equity investments in commercial real estate properties of different types and in various locations.
The REIT's primary focus is providing monthly income to investors by taking a close look at numerous investment opportunities.
The driving force of REITs is to allow investors to spread funds across multiple properties, creating higher levels of diversification.
Over time, REITs have provided investors of all types with regular income streams, diversification of their portfolio, and long-term capital appreciation opportunities.
There are currently more than 4,600 investors in this REIT, with 17 investments for a total of $289 million. The REIT has distributed between 7.76 percent and 8 percent annualized returns based on the purchase price. That's a hit, by any standards.

Mogul REIT II
Open to non-accredited investors!
MogulREIT II is a public, non-traded REIT for apartment buildings. It is set up for appreciation and income through investments in equity in multifamily apartment buildings.
Although Realty Mogul has paid a 4.5 percent annualized distribution to investors in MogulREIT II, the focus is also on long-term capital appreciation.
This comes about from renovating, upgrading and repositioning the multi-family properties, which ups their net worth.
Projects have included complexes in Texas, Brooklyn, and Chicago, with more being added on a regular basis, so keep checking back in.
Best Real Estate Investments
What Is A Traditional REIT?
Another great real estate investing strategy is through a publicly traded Real Estate Investment Trust (REIT). A REIT is a company that owns, operates or finances income-producing real estate. Basically, the trust buys up properties then places shares on the open market to investors.
The vast majority of REITs are publicly traded equity REITs. Equity REITs own or operate real estate for the main goal of bringing income to people who invest. In other words, they don't let just anyone rent their properties. Experts screen tenants carefully to ensure that they produce regular, reliable income that grows in value over the longer-term real estate cycle.
That's right, longer-term. We've said it before and we'll say it again: real estate investments are designed by experts to build wealth in the long run, not overnight. You won't wake up tomorrow and see your investment has quadrupled, but you will grow in net worth over time.
Low Barrier To Entry
One plus for publicly-traded REITs is that you don't need deep pockets. As a fledgling or novice investor, you will have a chance to buy into real estate projects not available to you by the private sale because of the high costs.
Another pro is major stock exchanges list publicly-traded REITs, just like any other public stock. This lets you buy and trade on exchanges, which means they are liquid assets that can be sold quickly if you need cash. But always keep in mind, this puts REITs in the same category as stocks as far as volatility, that roller coaster ride up and down in value.
REITs also fund important projects that help families find ideal housing and give communities a boost to thrive and revitalize. REITs invest in a wide array of real estate property projects, including offices, apartment buildings, warehouses, retail centers, medical facilities, data centers, cell towers, infrastructure, and hotels. Most REITs focus on one particular property type. But some merge multiples types of properties in their portfolios.
Growing Popularity Of REITs
REITs are another great avenue for you to get into the real estate game without the heavy burdens of being a landlord. Pros in the field scrutinize all projects and hold them to the highest standards. Experts manage those that pass these tests and meet approval, so you don't have to worry whether they're progressing smoothly.
As a stockholder, you'll earn a portion of the income produced, without having an active role in the project itself. In fact, the goal of REIT projects is to generate continuous income for stockholders, today, tomorrow and beyond.
How popular are publicly-traded REITs? More than 80 million Americans invest in REIT stocks through their 401(k) and other investment funds.
Over time, REITs deliver competitive, solid total returns and are considered a sound place to put your money They produce steady dividend income, and also long-term capital appreciation as stock increases for successful building projects.
Listed REITs are professionally managed, publicly traded companies that always have the goal of maximizing shareholder value.
REIT Requirements
To qualify as a REIT a company must:
Invest at least 75 percent of its total assets in real estate.
Earn at least 75 percent of its gross income from rents from real property, interest on mortgages financing real property or from sales of real estate.
Pay a minimum of 90 percent of its taxable income in the form of shareholder dividends each year.
Be an entity that is taxable as a corporation.
Be managed by a board of directors or trustees.
Have a minimum of 100 shareholders.
Have no more than 50 percent of its shares held by five or fewer people.
Earning passive income via real estate investments is a great way to dip your toes in the water of investments, and we encourage you to look into platforms like Realty Mogul and investing in REITs.
You may not have a small fortune set aside somewhere to start out. Today's platforms offer something for everyone, at every level of investing.
The Verdict: Traditional REIT vs Realty Mogul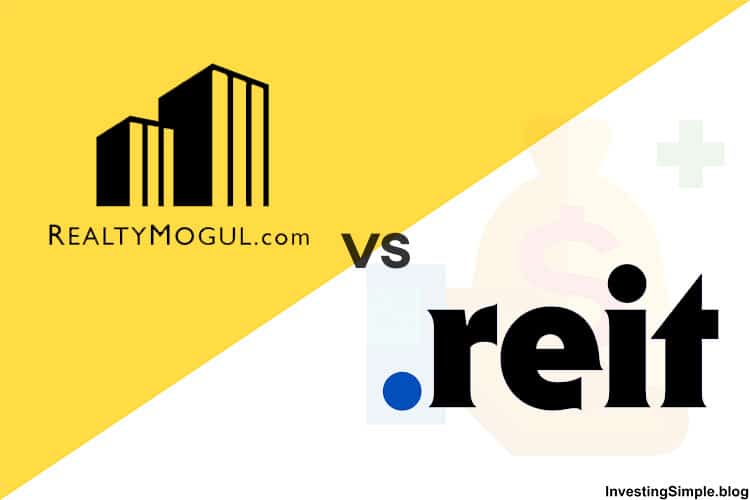 Both the traditional publicly traded REIT and Realty Mogul provide investors with a passive way to invest in real estate portfolios. That being said, there are some clear differences. First of all, the minimum to buy into a REIT is the price for one share. For some REITs, this could be as little as $10. Realty Mogul has a higher minimum investment of $5,000.
However, there are a number of benefits to investing in a private real estate investment like Realty Mogul over a publicly-traded REIT. These benefits include...
Less correlation with the stock market. Publicly traded REITs are more volatile and are susceptible to the same panic selling seen in stocks.
Private investments have greater flexibility. A publicly traded REIT is required to pay out 90% or more of the profits in dividends. This puts a limit on the capital they have on the sidelines to deploy in real estate investments. Private real estate investments are not held to this same standard.
Transparency. Realty Mogul shows you exactly what deals you are getting into. With a publicly-traded REIT, it is often difficult to tell what you are investing in.
One huge benefit a publicly-traded REIT has over Realty Mogul is liquidity. You can buy and sell shares of a publicly-traded REIT in a matter of seconds. Realty Mogul is a long term investment that does not carry the same liquidity. There is no secondary market to sell shares, so investors should be ready to commit for the duration of the investment.