Rocket Companies Inc, RKT Stock, was founded in 1985 and is headquartered in Detroit, Michigan. Rocket Companies Inc. went public in August of 2020. 
The company focuses on a variety of loan offerings and real estate solutions. Their flagship brand, Rocket Mortgage, is a complete online tool that allows consumers to apply for a home mortgage.
Rocket Mortgage is a total solution that assists new home buyers qualify and achieve approval for a loan.
Rocket Companies also owns Amrock and Amrock Insurance for title insurance and property valuation, Rocket Auto for car loans, Rocket Loans for personal loans, Core Digital Media which is an online marketing platform, Lendesk which is a point of sale system for mortgage professionals, and Nexsys for mortgage origination and closing processes.
Other brands and services are listed on their website.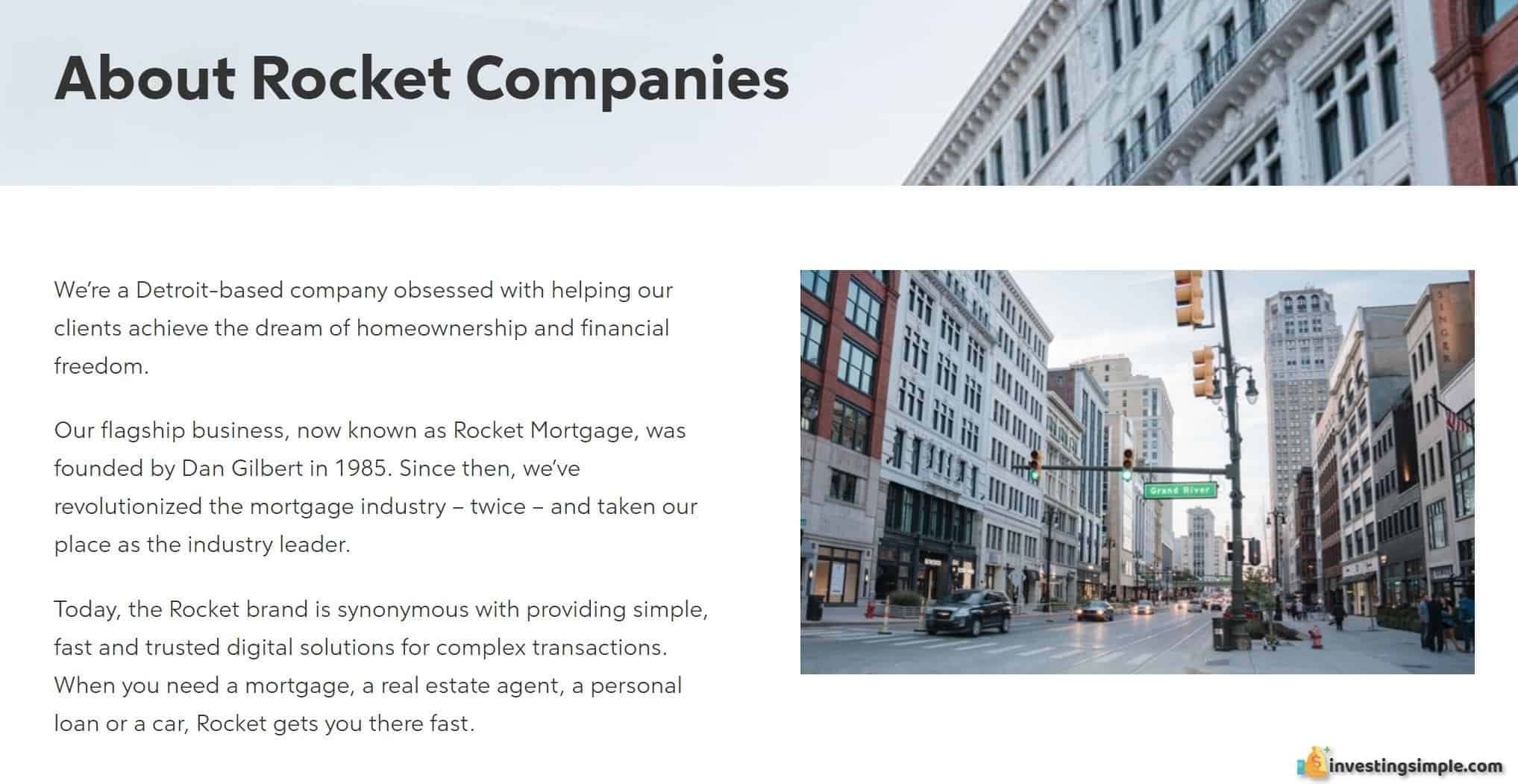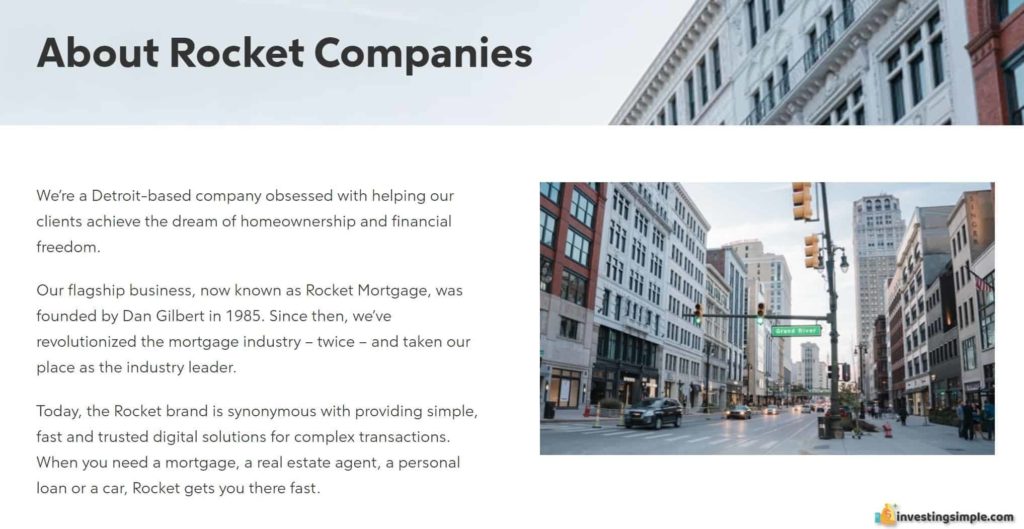 Why is RKT Stock Moving Now?
RKT stock was initially offered at $18 per share in August of 2020. Since, the stock is up about 26%, though it was up as much as 130% in early March. Can investors continue to expect strong results?
One of the main reasons for the solid growth has been the large revenue growth.
In 2020, Rocket Companies achieved $15.5 billion in revenue, which was a 212% increase vs the previous year.
Investors were also pleased to hear that Rocket Mortgage has increased market share from 5% to 8% in the past year. CEO Jay Farner also announced in last year's 3rd quarter earnings report that the company is hoping to achieve 25% market share by 2030. 
What are Rocket Companies' Strengths and Opportunities?
Rocket Companies, though new in the stock market, has been around for over 35 years. The company has established itself as a market leader in loans and resources for consumers, but that hasn't meant the company is satisfied. 
In the past year, Rocket Companies has dedicated itself to growth spending $900 million on marketing. They also invested $500 million in tech improvements to increase efficiencies for consumers. This strong investment into the company indicates a position of strength for investors. 
Rocket Mortgage has also seen strong results. Approximately 96% of all e-closings in the United States occur through Rocket Mortgage.
They have a 90% NPS score and enjoy a 4.9/5.0 rating on the app store. Consumers love the simplicity of the online resource and the ability to do everything from their devices at home. 
Recently on March 23rd, Rocket Mortgage and Mint, a personal finance app, extended their partnership to allow consumers a complete digital experience in the home buying process. 
Other brands owned by Rocket Companies are also performing well. Amrock, the leading title insurance and property valuation company in the United States, offers both lenders and consumers a streamlined mortgage experience.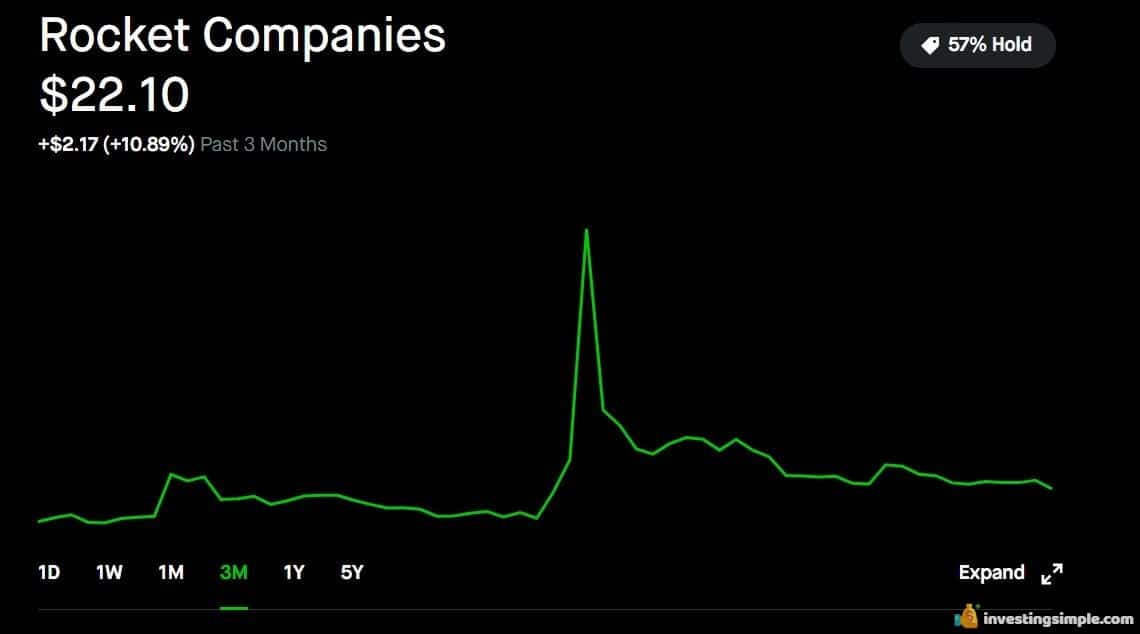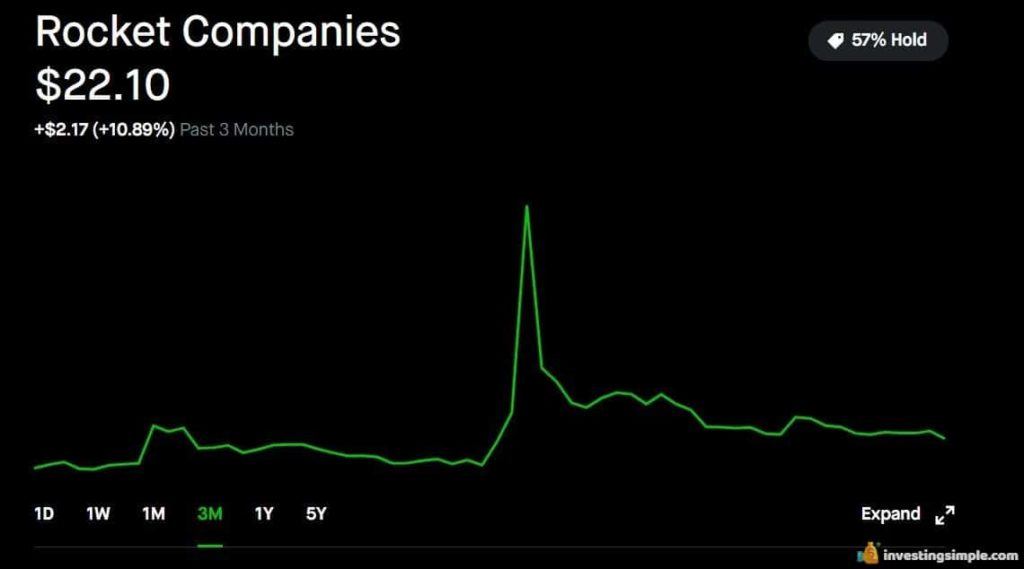 What Challenges is RKT Stock Facing?
Customization and efficiency are often going at each other. As Rocket Companies is largely an online resource with tools solely on the web, many customers do not find the customization they need. As the company continues growing and developing, maximizing the ease of use for the various tools they offer will be paramount. 
If consumers find one of their online tools to be difficult, then they will quickly find an in-person solution to fill their need.   
Rocket Companies Inc: Final Thoughts
Investors interested in Rocket Companies Inc. should remain close to press releases and earnings reports. Due to the large marketing spend in the past year, investors will expect to see strong results. They will also expect to continue to see revenue growth due to the 2020 results recently reported.
The company has announced aggressive goals for the future, which can be a great thing, but if they do not deliver, investors could lose hope in the stock.
Rocket Companies is positioning themselves well for the future. With solutions for every aspect of the home buying process, the company has established a strong foundation. To continue seeing growth in the near future, they need to continue building market share through simplified processes and efficiencies.
Start Investing Today
Investing has never been more accessible than it is today. You can quickly open a brokerage account and start investing all within 10 minutes from your personal phone!
The question is, which investing app is best? With so many to choose from, people often delay getting started, but with any investment, time is often one of the most important factors!
If you are looking to get started but are unsure how, then be sure to read How to Invest in Stocks For Beginners or check out the 10 Best Investing Books Beginners Need To Read In 2021.