When it comes to investing in the stock market, one of the first decisions to make is what brokerage to invest with.
As you are making this decision, it is important to consider what types of investments you are looking to make because different brokers will specialize in particular assets and investing styles. For example, Robinhood is one of the most popular commission-free trading apps that allows you to trade thousands of stocks and ETFs.
Specifically, today we will be looking at what types of penny stocks are available on Robinhood and how to start investing in penny stocks within the Robinhood platform. In general, penny stocks are considered to be a high risk, highly speculative investment so beginner investors should use caution here.
Summary: Robinhood Penny Stocks
Generally speaking, a penny stock is any stock that trades below $5 per share
Robinhood offers hundreds of different penny stocks on its brokerage platform 
Robinhood equips its users with the proper tools to manage risk and trade penny stocks in a smart way
Penny stocks inherently come with risk, so it is always important to develop a plan no matter what brokerage platform you are using 
Robinhood offers search capabilities on its website to sort through different penny stock options and find the right one for you 
While Robinhood does offer hundreds of different penny stock options on its platform, it does not cover every penny stock on the open market  
You can only trade stocks on the major exchanges (NYSE/NASDAQ)
Most penny stocks trade on the OTC exchanges or "pink sheets"
Best Free Stock Promotions
What Is A Penny Stock?
Before jumping into penny stocks on Robinhood, it is important to understand what exactly a penny stock is! Penny stocks are defined as companies listed on the open market whose shares are priced at $5 and below. These companies are typically micro-cap, meaning their market capitalization falls roughly between $50 million to $300 million.  
You might be thinking, a stock priced below $5? That stock is cheap! Hold on there, while a penny stock may have a low stock price, just because you see a low price tag does not mean you are getting a good deal. In fact, a lower stock price may increase the risks associated with that investment. But with greater risk comes greater potential for gains, so rewards can be amplified as well.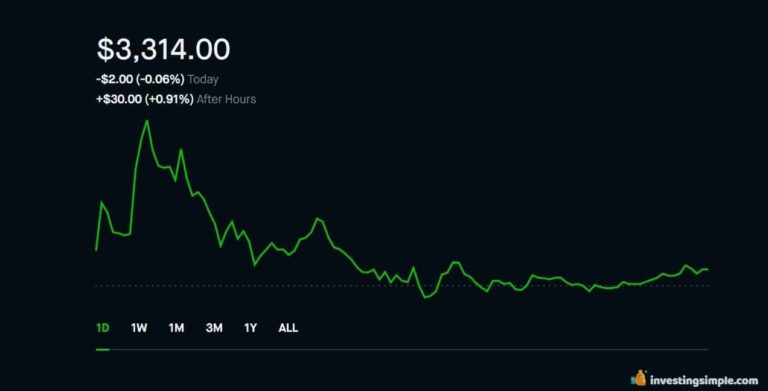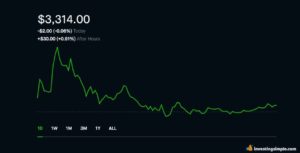 Penny Stock Risks
Because penny stocks typically have lower market capitalization, they are less liquid, meaning that there are fewer buyers and sellers in the market for that company.
This makes them easy to manipulate and presents a higher level of risk on these trades. Penny stocks often attract new investors who may jump on the bandwagon of a "pumped up" penny stock that has been artificially manipulated.
Make sure you are properly educated on the company, what news is moving it, and if the move is warranted! Be wary of any hot stock tips you hear especially from so-called stock market gurus. In some cases, stock prices have the potential to increase solely due to the fact that a guru is pumping up the stock price and once they sell out, the price could come crashing down.
To learn more on penny stocks, you can click here. If done correctly, there is plenty of money to be made trading penny stocks as well!  
Penny Stock Rewards 
On the flip side, it is possible to make a pretty penny trading penny stocks!
This is due to the illiquidity in the market, as mentioned previously, contributing to large intraday swings. Traders can take advantage of these large swings if they manage risk properly and find great entry points. Entry points can be found by analyzing support and resistance lines and performing technical analysis.
You can learn more about support and resistance here when trading. 
Before You Buy A Penny Stock
Before you consider getting involved with penny stocks, you'll want to make sure you've done your homework and have ironed out a trading strategy to follow. One of the best ways to do this is to start off with paper trading.
Paper trading is essentially using a trading simulator to experiment with fake money. You can test out your trading strategies in a simulated environment before putting your hard-earned cash on the line to hopefully get some of those mistakes out of the way early.
One of our favorite free services for paper trading is Webull. On the Webull platform, you get access to $1,000,000 in fake cash that you can experiment with before you're ready to trade real dollars.
Robinhood Penny Stock Features 
Now let's talk about Robinhood specifically.
I am sure that you have heard about Robinhood in the news recently as many retail traders have flocked to the platform due to its zero commission structure. The broker offers different stocks, ETFs, options, and cryptos on its platform.
But the main question you are probably wondering is, does Robinhood offer penny stocks? 
Does Robinhood Offer Penny Stocks?
In short, yes! Robinhood offers hundreds of different penny stocks through its brokerage platform that you can invest in now. With penny stock options in every sector, Robinhood is aiming to provide abundant penny stock opportunities to its users. 
However, not all penny stocks are available on the Robinhood platform.
What Penny Stocks Does Robinhood Offer?
As previously mentioned, Robinhood offers many different penny stocks, with prices ranging from under $0.10 to $5! 
The penny stocks listed on Robinhood are those that are registered on the New York Stock Exchange (NYSE) or NASDAQ exchange. These are the two largest stock exchanges in the US and have relatively strict requirements for listing when compared to other exchanges.
Can You Buy OTC/Pink Sheets Penny Stocks on Robinhood?
One of the most popular places that penny stocks trade is on the Over-The-Counter Exchange (also known as the "Pink Sheets"). The requirements for stocks to trade on this exchange are much more relaxed than the requirements for listing on NYSE or NASDAQ.
This can result in additional volatility and reduced liquidity. With fewer buyers on the market, it can be tougher to buy and sell these penny stocks at your desired prices, and you may find a more fragmented market.
On the Robinhood platform, you're not able to buy and sell stocks on these smaller exchanges. However, there are still plenty of penny stocks on the larger exchanges which will generally be much more liquid investments.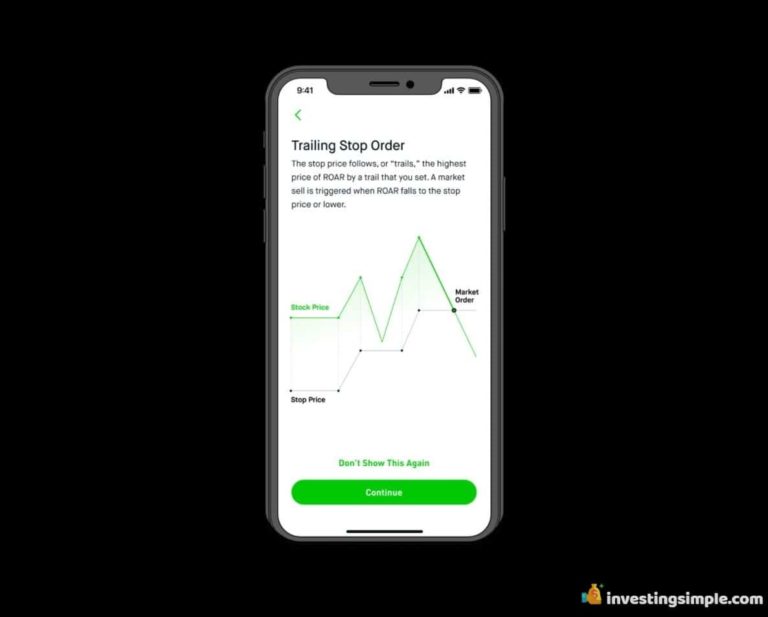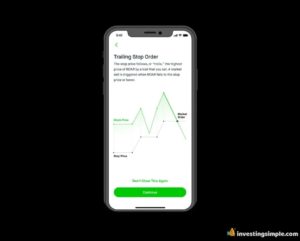 Executing A Penny Stock Trade on Robinhood
Executing a penny stock trade on Robinhood is no different than any other trade you make on the platform.
Simply search for a company, find a penny stock that you are interested in, select it, and trade it! It is that easy.
No wonder why Robinhood is known for its simplicity and navigational ease, two very attractive components of the company and its service.  
When purchasing, you'll have the option to buy in terms of shares or dollars if you wish to purchase fractional shares. In the case of penny stocks, it likely doesn't make sense to purchase fractional shares since they are so cheap as it is.
How To Find Penny Stocks On Robinhood
The only way to search for penny stocks through Robinhood is on the company website.
Log into your account and navigate to the "Popular Collections" tab on the top of the screen.
From there, select "Show More." Here, you will be shown the different market sectors.
Click on the sector you are interested in and select "see all stocks."
All there is left to do now is to set the price cap limit to $5 and let the search begin.
You will see dozens of companies. Make sure you do your homework and research before jumping into the first one that catches your eye! Remember the precautions mentioned previously. Penny stocks come with risks. Successful traders are the ones who do their research, make a plan, manage their risk, and book their profits. 
As the timeless trading adage goes: if you fail to plan, you plan to fail.
Researching Penny Stocks On Robinhood
Just because you can find penny stocks on Robinhood, doesn't necessarily mean you can dig deeper and research them. The research tools and data on Robinhood are quite limited, so you'll likely have to look elsewhere to figure out which penny stocks to buy.
Most penny stock traders rely on technical stock analysis to plan their trades. On Robinhood, you're not able to do much in the way of technical analysis. Instead, you'll likely need to use an app like Webull for your research.
Robinhood was designed to be a more beginner-friendly platform, and for that reason, they keep the interface simple. This is useful for long-term investors, but can be a hindrance for short-term traders.
That being said, it is possible to get a number of more advanced features within the Robinhood platform. Upgrading to a Robinhood Gold subscription will provide you with Level II market data which is a must-have for active traders.
However, there are still a number of other features you'll probably want as an active trader that you won't find with Robinhood.
Managing Risk On Robinhood When Trading Penny Stocks 
The most important part of trading penny stocks is making sure you properly manage risk.
Robinhood has the proper tools to make this happen. The main way most traders properly manage risk is by setting a stop loss. Stop losses are a type of market sell order that will automatically sell all of your shares at a predetermined price.
Stop-loss orders can be very handy when trading penny stocks because risk can be defined and limited. I will provide an example below. 
Robinhood Penny Stock Trading Example
Say I find a penny stock I like.
Next, I do thorough research and determine it is a great deal at $3 per share. I believe the stock has the potential to increase to $4 per share. After reading analyst reports and finding a fair value for the company, I decide to buy 100 shares of that stock with a total investment of $300. To properly manage risk, I set a stop loss at $2.75. My risk/reward ratio is now defined.
If the stock goes to $4, I make $100, but if it drops to $2.75 or below, my stop loss will automatically trigger and sell my position at the best available price. That means, worst case scenario is it goes down $0.25 and I lose $25.
Many traders focus all of their attention on what they will do if the stock price goes up. However, it's important to also have a plan for when things go south so you can keep a level head.
Analyzing risk is very important when trading stocks, and is easier said than done. If you are planning on trading penny stocks, make sure you set a plan like this one. Always manage risk and you will have a lot more confidence when trading penny stocks!   
Why Use Robinhood To Buy Penny Stocks? 
The main reason why Robinhood is a great option for trading penny stocks its zero commission policies on all stocks.
Because penny stocks are so cheap, you can invest in them with almost any sum of money. All you need is $5! While some legacy brokerage companies still charge commissions to execute a buy and sell of a penny stock, Robinhood does not. They make money in other ways. 
This makes it a great option as commissions will not eat into trading margins which are typically fairly narrow to begin with on penny stocks. 


Robinhood Penny Stock Pros 
Zero commissions on all penny stocks allow investors to keep trading costs low when investing with any sum of money 
Hundreds of different penny stocks offered through Robinhood's brokerage platform, covering all of the main industries and market sectors 
Ability to search for penny stocks on Robinhood's company website, making it easy to find the right penny stock that is also in the right price range you're looking for   
Robinhood offers various order types to equip its users with the proper risk management tools, an essential factor when investing in penny stocks 
Penny stocks offered from NYSE and NASDAQ on Robinhood 
Robinhood Penny Stock Cons 
Penny stocks inherently come with several risk factors that have been noted above 
While Robinhood does offer hundreds of different penny stocks to its users, it does not cover every single penny stock that is listed on the open market 
Robinhood does not offer market research on all penny stocks that it offers. You will have to seek alternative resources to perform research 
No tactical trading platform offered, making it hard to trade with technical analytics, a method that is crucial to consider when trading penny stocks 
No paper trading platform to practice trading with fake money before putting your hard-earned cash on the line
Robinhood Penny Stocks: The Final Verdict 
To sum it all up, Robinhood does offer fantastic penny stock trading capabilities on its brokerage platform.
With hundreds of different penny stocks to choose from spanning diverse industries and market sectors, Robinhood will have a penny stock choice for all of your investment interests. It also is equipped with the proper order tools to let you be smart and properly manage risk when trading penny stocks.
Always remember that even if you do choose to use Robinhood as your brokerage platform of choice for trading penny stocks, it is important to do your research on every company you decide to buy. Just because it is listed on Robinhood and looks cheap does not mean it is automatically a buying opportunity!  
At the end of the day, when exploring different online brokers it all boils down to you, the investor, on what platform may be your best choice. Remember to consider your goals, passions, and companies that you are interested in to help you choose the right online brokerage platform for you. Because there are similar platforms like Robinhood, the only thing that I can suggest is for you to do your research and find the one that personally suits you best! 
There are dozens of free trading apps out there these days all with their strengths and weaknesses. However, when it comes to penny stocks, Robinhood is definitely one of the frontrunners.