Root Inc., ROOT stock, was founded in 2015 and is headquartered in Ohio.
The company provides auto, homeowners, and renters insurance policies. Root went public in October of 2020.
Root first began with just auto insurance. Using an app on a phone, Root tracks different metrics and driving habits to determine the policy's rate. This way, the rates are more fair and customized to the driver. If a driver demonstrates safe driving, then they will receive lower rates. Root also rejects drivers they deem as too risky. This helps the company reduce expenses related to insurance claims.
Since achieving initial success, the company now offers homeowners and renters insurance. Consumers can bundle various packages all within the app.
Root Inc. is seeking to change the insurance industry with simpler processes and efficiencies provided to the consumer.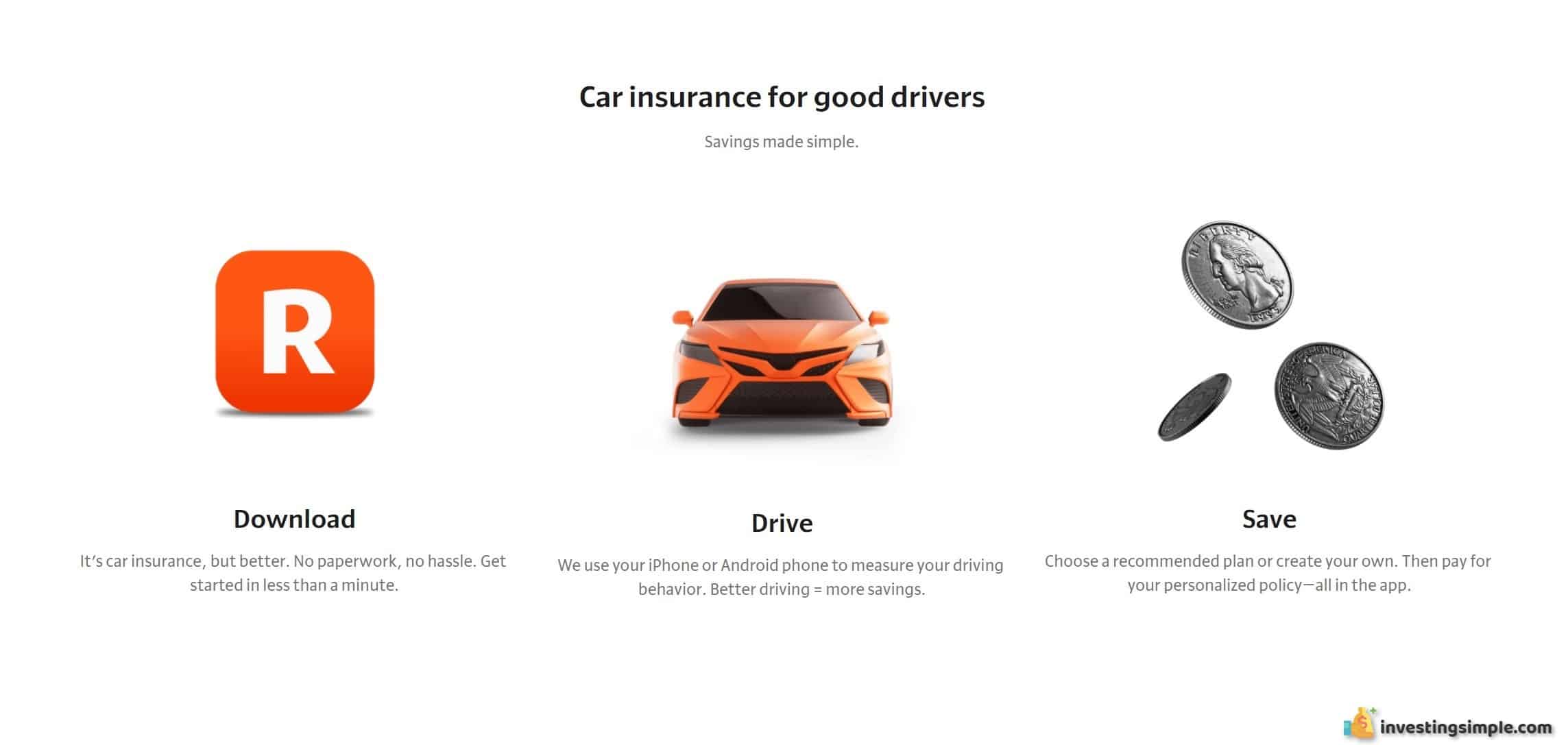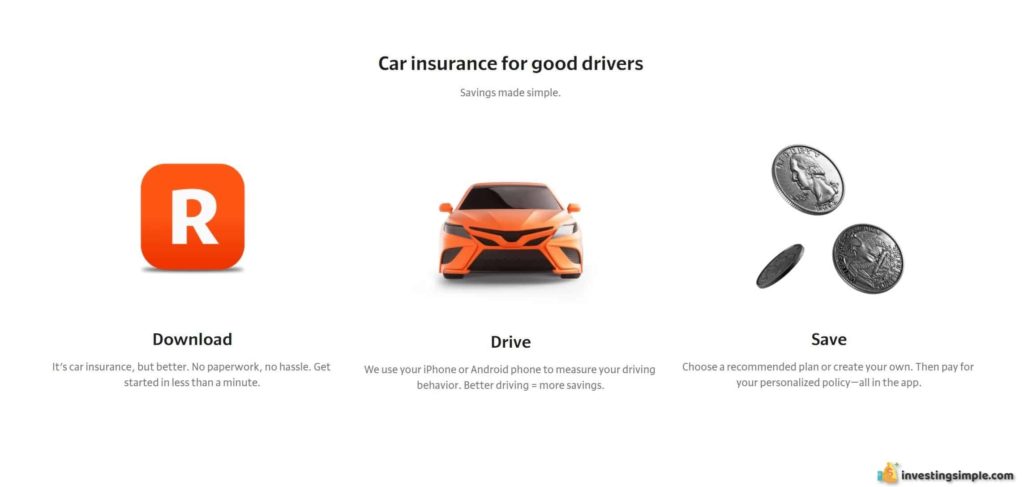 Why is ROOT Stock Moving Now?
Since the IPO in October of 2020, ROOT stock is down about -56%.
In the latest month, trends continue downward at -12.5%. Can investors expect the company to turn around the initial downturn since launch? Or should investors expect to continue seeing declines?
Root Inc. recently announced full 2020 year results. Though revenues were up 19% vs the prior year, the profit loss scared away some investors. Total expenses also increased by about 24% vs the prior year, which brought a loss of $363 million.
The company is still relatively young and is continually gaining popularity among consumers as evidenced by the increase in policies.
What are Root's Strengths and Opportunities?
Root Inc currently offers insurance in 36 states of the United States.
As they continue growing and expanding, investors should expect to see increased revenues. Due to COVID-19 and reduced driving for much of 2020, Root decreased marketing spend. In their latest earnings report, Root announced that sales and marketing investment would increase in 2021, which should spark growth.
As more and more consumers are learning about Root Insurance, they are happy to learn about the rates and simplicity to use their app. Insurance can be a confusing thing to some consumers, and Root is seeking to change that.
With Root's policies being directly correlated to a consumer's driving habits, they claim the average driver will save $900 a year.
Policy holders can also file a claim easily on their phones in about 3 minutes.
Though Root is primarily thought of as an auto insurance company, they also offer homeowners and renters insurance policies. Since it is all managed through the app and consumers can receive bundling discounts, the company will likely start growing revenues as people create policies other than auto policies only.
What Challenges is Root Inc. Facing?
Root Inc. is currently not profitable. As is common with many new companies, growth comes at a cost. Root is currently expanding into new locations across the US. This expansion certainly requires a capital investment.
With insurance companies, profitability is of extreme importance and almost always trumps growth in an investor's mind. If an insurance company offers extremely low rates, then they will be able to acquire new clients from other companies. But if those rates are too low, then the company could go bankrupt as consumers file claims.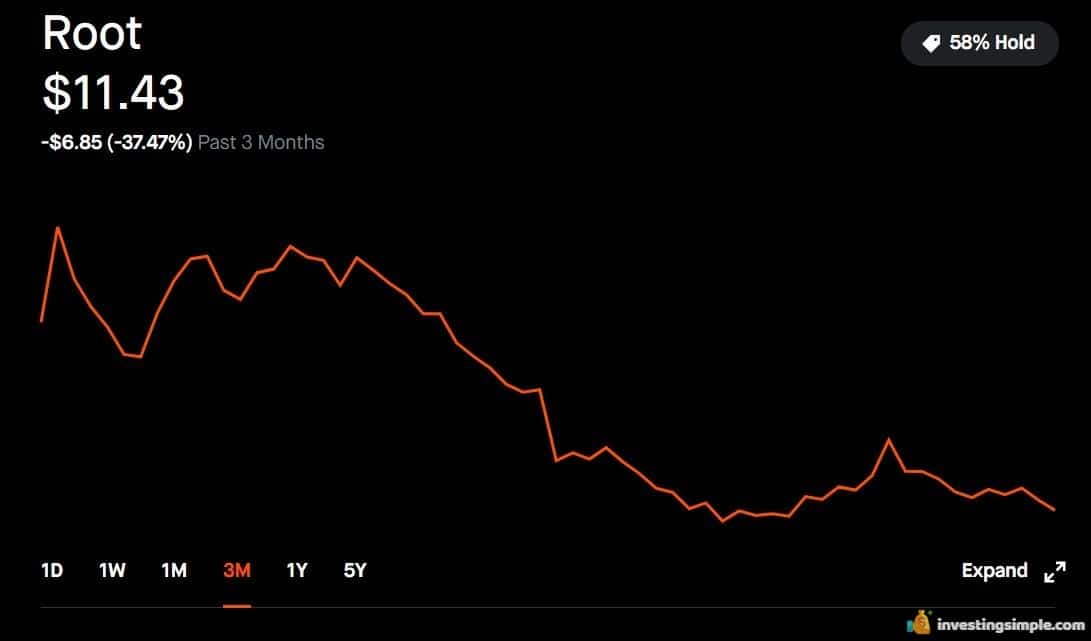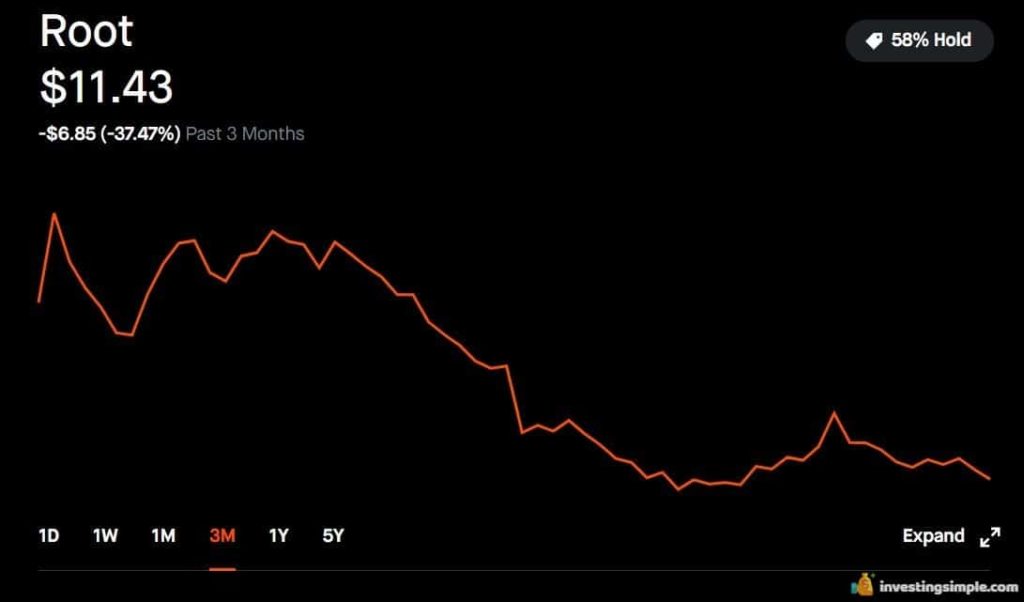 Root's tracking from the app can separate the good drivers from the bad, but even good drivers file claims. As the company grows, determining a price which brings new customers but also hedges against risk accurately will be highly important.
Other companies like Progressive have tried a similar model of tracking consumer driving. Progressive launched their Snapshot tracking device in 2008, but it never gained huge traction.
The vast majority of accidents comes from younger drivers. In fact, 43% of first-year drivers are involved in a car accident. With Root insurance being totally online and managed within an app, Root's consumer base is primarily younger consumers.
Root Stock: Final Thoughts
Root Inc. identified an industry that hadn't been innovated for many years. With insurance policies constantly changing, complex processes to submit a claim, and limited websites and apps, consumers are seeking a better alternative to current insurance plans.
Root Inc. has created a platform that is easy to use all from a phone.
As Root continues growing and expanding, investors will continue to watch earnings. For those interested in ROOT stock, earnings reports will be important as the company approaches profitability. As a young company, future partnerships and new programs could also inspire hope from investors.
Start Investing Today
Investing has never been more accessible than it is today. You can quickly open a brokerage account and start investing all within 10 minutes from your personal phone!
The question is, which investing app is best? With so many to choose from, people often delay getting started, but with any investment, time is often one of the most important factors!
If you are looking to get started but are unsure how, then be sure to read How to Invest in Stocks For Beginners or check out the 10 Best Investing Books Beginners Need To Read In 2021.