The side hustle is the new American pastime.
Smart, creative people want a side business and an additional source of income to save up for purchases, vaca's, or longer-term goals like buying a house. Whether you are trying to make an extra $100 a month or $10,000 a month, there's a viable side hustle out there for you.
If you have a few hours a week or just a couple a month, check out our long list of the best side hustle ideas you can start today!
1. Stock Market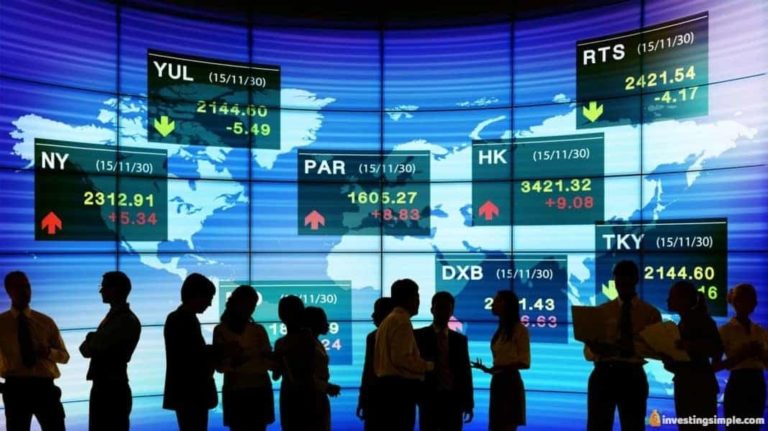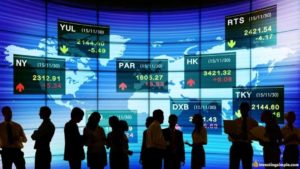 Investing in the stock market can be a great side hustle. If you learn about investing, you can save yourself from paying for active money management. Platforms like Acorns, Stash and Qapital are fantastic places for newbies who don't have thousands or even hundreds of dollars to invest.
These apps allow "micro-investing" as low as $5 and you don't need to be involved in the day-to-day management of the stocks and bonds. Experts keep an eye on your money for you!
You could also go the route of investing in individual stocks through a brokerage. This would put you in the driver seat when it comes to your investments! Investors make money in the stock market through dividends and asset appreciation. Simply put, they buy low and sell high! Or, they earn regular income through dividends. Then, you can reinvest those dividends in order to earn compound interest.
2. Get Paid To Shop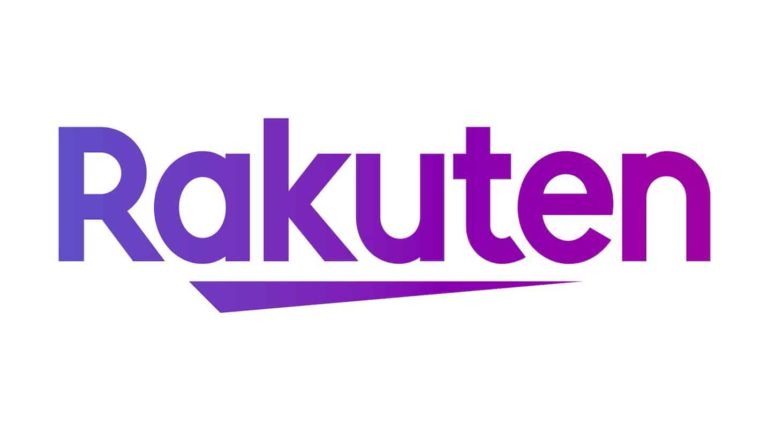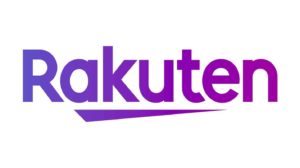 If you've got a thing for online shopping, we've got an app for you.
Formerly know as Ebates, Rakuten is an app that allows retailers like Walmart and Target to get more shoppers to their site. In exchange, the shoppers (aka you) get paid in the form of cash back.
The company is partnered with over 2,500 of the leading online retailers (most of whom you've likely heard of). When you shop at these retailers through Rakuten's portal, you'll be earning 1% - 40% on almost all of the purchases you make!
This really can add up over time and has the potential to score you some serious cash just for doing the online shopping you were already going to do.
Not only that, you're also able to earn cash back from shopping in-person too. By using the Rakuten app in-store, you'll also be able to earn that sweet sweet cash back while you shop.
Plus, Investing Simple readers will receive a free $40 just for signing up! All you have to do is sign up for an account using the button below and spend $40 through the platform. Once you do, you'll get a free $40 in cash back!
Rakuten pays out their cash back every 3 months so you'll be able to count on a nice bonus every quarter. Users can choose to receive a check or a PayPal deposit for their payouts.
3. Crowdfunded Real Estate
So, you've always wanted to invest in real estate but haven't been able to pull together the funds for a decent duplex? There's a new way to add real estate to your investment portfolio that pools money towards a specific project, allowing you to decide how much to put towards it.
It is now easier than ever to invest in real estate thanks to real estate crowdfunding.
You don't have to deal with the active duties as a landlord. You simply put your cash to work and allow these platforms to invest on your behalf. I have personally invested $5,000 with Fundrise to earn some passive income. I like knowing that my money is invested in properties all over the US, not just in one specific market.
Best Real Estate Platforms
4. Amazon FBA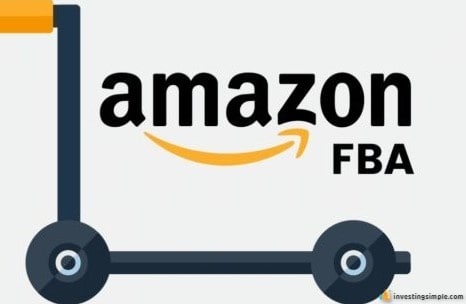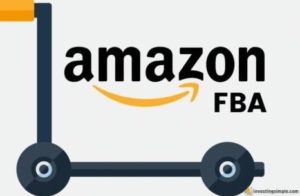 Have you heard about Amazon FBA?
Selling on Amazon has emerged as one of the most popular side hustles and have been upgraded to full-time hustles for some. The idea is rather simple, buy low priced items and flip or sell them for higher prices on Amazon.
It helps propel sales skyward by finding a niche and getting to know your potential customers. Maybe it's kites with long tails, or rain jackets with hidden pockets. You get the idea.
Find something unique that people can't easily buy elsewhere. And remember, Amazon isn't going away anytime soon! E-commerce is expected to keep on growing as more and more people switch to online shopping.
Independent Amazon sellers are making a killing from this trend.
5. Amazon Affiliate Links
This is hands-down one of the easiest ways to make money online.
You simply refer sales to Amazon and earn a commission in the process! This requires you to have an audience, like a blog, YouTube channel, or a huge Instagram following. It won't happen overnight, but if you diligently build an audience that trusts your opinions, then match your viewers with products or services that will genuinely benefit them, you're doing everyone a favor…and benefiting financially for it.
In this video, Ryan Scribner talks more about making money with Amazon links!
6. Social Media Marketing
Have you mastered social media?
Small businesses will pay generous amounts if you can properly manage their social media to bring in more customers. This includes updating or building their website, Tweeting, tracking responses to a Facebook page, or even doing e-mail blasts.
Start out by helping the companies define and fine tune their brand, they show them how to promote it on all social media platforms.
Another idea is to manage the accounts for a well-known influencer. There are people out there being paid $1,000+ a month or more to successfully maintain social media accounts! Jump in the game and be one of them!
7. Mowing Lawns
For many people, this was their first side hustle as a kid, mowing lawns in their neighborhood and earning $20 per lawn.
This was how I spent my Summers! I would distribute flyers and push my mower to each client weekly at 14 years old. This was a great cash business for me, especially when I was too young for a real job.
Flash forward to today, when landscapers charge $50 and up per lawn. In fact, my landscaper gets $115 per week!
Throw in hedge trimming or weeding the garden, and quote customers an hourly price. Get enough clients, and you could hire a team of people to mow lawns for you. This takes it from a side hustle to a full blown landscaping business.
8. Clean Pools
People who can afford nice pools generally hate skimming, cleaning and maintaining it. Offer a complete service of opening, vacuuming, water testing, cleaning, and winterizing pools. This comes with a side benefit of a great suntan!
9. Build An Instagram Page
There are countless ways to make money with Instagram.
If you are interested in creating your own content, consider building out your own Instagram page! Then, make money with affiliate links, paid promos, or brand deals.
You can simply build an instagram page around a topic you are passionate about and start making money.
10. Short Term Rentals
Airbnb has taken the travel world by a storm. There are more than 650,000 hosts and around six million listings across the globe.
There are tons of benefits to the Airbnb model, including better locations for travelers, personal touches from hosts, and in many cases, cheaper accommodations.
But most importantly for all of you, it's an exceptional way to make additional money. You should consider this if you're looking for a side hustle, and you would be surprised to know people are looking for lodging just about everywhere.
You don't need a beachside bungalow, a ski chalet or even a downtown condo to be a host. If you're near a tourist area, college, popular city or national park, guests will be arriving in droves for your space.
I want to encourage you to be creative when you brainstorm the perks of your space. It doesn't have to be a beachside cottage or a skiing lodge; it can be near a large city, an arts district, college, museum, or any other place where people gather.
Curious how much you can make? Check out the free Airbnb earnings calculator here!
11. Ride Sharing
If you have a reliable vehicle, know the streets in your area, and don't enjoy going out to the bars on weekends, you can make some extra cash picking people up and driving them to popular clubs and restaurants, then doubling up to drive them home. Provide good service, and you can earn great tips.
Apps like Uber and Lyft make it easy!
12. Food Delivery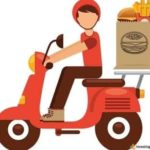 If you aren't interested in delivering passengers to their destinations, you can just deliver food to them!
It used to be the only venue for food delivery was carting around pizza, but now people will pay for all kinds of food delivery. Lots of hungry people would happily pay for delivery of their fave fast food right to their doorstep.
Hand out flyers or better still, business cards touting your service, and be prepared to work late hours and weekends. Along with a standard rate, you can expect to receive tips for exceptionally good service.
Invest in a well-insulated carrying package to keep the burgers and tacos warm on the way.
13. Test Websites
There are several different platforms out there where you can get paid to test apps or websites. Typically, you are paid based on the quality of the review you give them. That means don't rush, do a careful, comprehensive review and make sure there are no grammatical or spelling errors.
14. Create An Online Course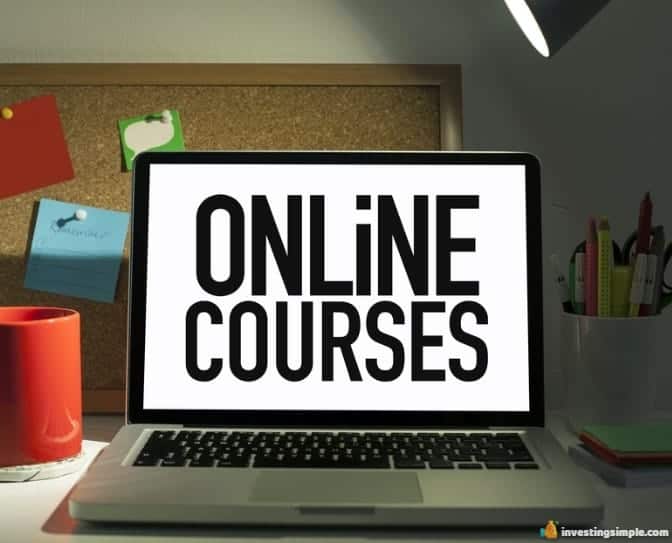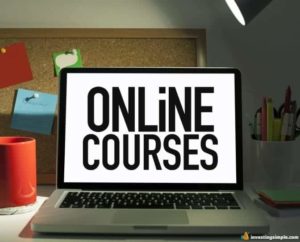 Ready to demonstrate how to write the perfect resume? Knit a sweater? Read tarot cards? Buy a car? Balance a checkbook?
If you're an expert (or willing to do the footwork and become an expert) on any topic, you can create an online course to teach others your skills. It is so easy with Teachable.
Setting up the curriculum requires a time commitment, as does marketing your course, but once it's up and running, you'll earn passive income based on the number of students.
Ask successful learners to write testimonials praising your course and you will attract more students!
Ryan Scribner, one of the blog authors, offers a free course all about building a successful online course or membership site. You can enroll here!
15. Write An Ebook
Learned a lot about home improvement? Discovered secrets to small space gardening? Restored an old sailboat recently?
Put your knowledge onto the page by penning your own non-fiction book and hook up with Amazon for sales, where you can e-publish on Kindle for free, then order author's paperback copies to sell at any venue you can think of. Ask people to write positive reviews to move your book up in Amazon ratings.
Then, invite everyone you know, from family to Facebook friends, to buy a copy of your new publication, and earn both accolades and extra income. It could be fiction or non-fiction, but the sweet spot here is usually 50 to 60 pages of well-written content.
16. Start A YouTube Channel
One of the coolest side hustles is to start a YouTube channel. Once your channel becomes established, you can run ads on your videos and collect a check every single month!
You will need to continue to post new content to keep the views coming in, but if you enjoy doing this, it can be a great way to earn passive income. Take Financial Education, for example. He uploads a daily stock market commentary video and gets tens to hundreds of thousands of views per video.
In a recent video, he shares just how much money he is making on YouTube!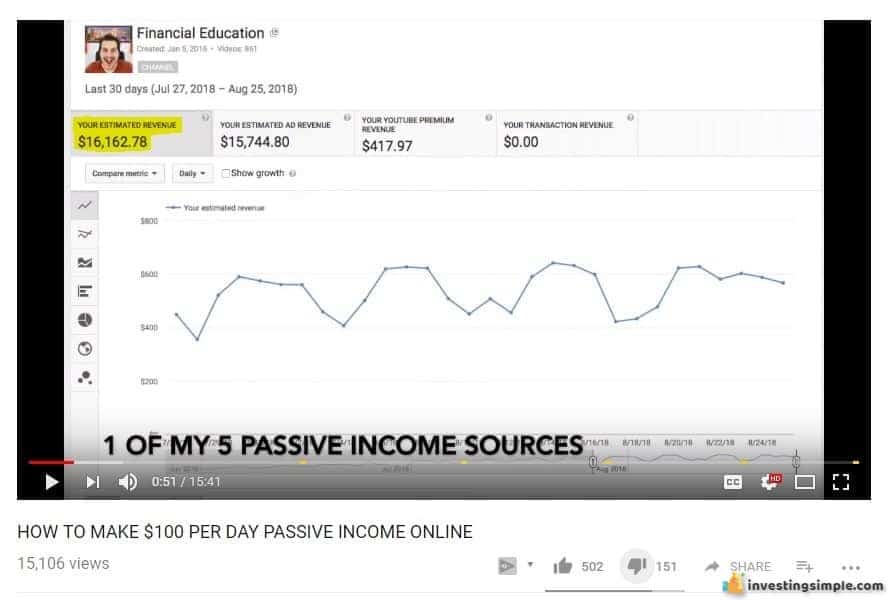 You are reading that right. Jeremy is making over $16,000 a month with his YouTube channel! There are many YouTube channels out there, pulling in over $100,000 a month just in ad revenue.
17. Blogging
Blogging can be a fun, creative outlet that can turn into a side hustle through affiliate marketing and selling ad space. One example of this is Good Financial Cents. Jeff Rose started this blog over 10 years ago, but in one month alone, he made over $100,000!
We do this on a much smaller scale with Investing Simple. We provide useful content like this article and link to relevant products and services. When someone signs up or makes a purchase, we earn commissions in the process!
Blogs take a while to set up, but once they are up and running it is very passive income.
18. Resume Editing
From coming up with a list of your strengths to pinning down your career goals, a lot of people struggle to perfect their resume before that big job interview.
You can build a template, then spend a few minutes with clients gathering their work history before writing an eye-catching resume that will help them get their foot in the door. Build up a reputation, create a website, and earn up to $100 per resume.
Add a personalized cover letter writing service and charge another $25.
19. Moving Company
If you aren't afraid to do some heavy lifting, you can start a moving business. If you pack the houses yourself, you can make even more money! Order packing tape and heavy-duty boxes from Amazon and handle breakable items cautiously, and you're likely to earn great tips!
20. Junk Hauling
It seems like everyone has a pile of unwanted items they want to get rid of today, but there aren't a lot of ways to do it. Go door to door and offer to clean out garages, sheds, and basements! For best results, charge by the hour, not the project.
Remember, not everything is junk! You can get paid to haul it away and then resell it on eBay.
Set up your own store on eBay with a seller account, then write some catchy copy to lure in customers. Your inventory can include everything from new socks to bicycle tires, you name it. Find a niche and start offering advice, such as how to install bike tires; your customers will be grateful for the extra how-to info.
21. Start A Food Truck
If you have talent when it comes to cooking, consider opening a food truck! These are especially popular if you specialize in one style of cuisine, such as southwestern or Thai food.
Check out these guys over at Barstream. They restored an Airstream camper and turned in into a moving bar! Now, they go to events all over and make money selling drinks.
22. Become A Virtual Assistant
A VA is self-employed and provides professional administrative, technical, or creative assistance to clients remotely from a home office.
Being a VA means you can be involved in all kinds of tasks, all from the comfort of your living room.
A VA can really do anything any other support staff does, except maybe bringing the coffee and bagels. A VA might take care of someone's appointment schedule, organize billing systems or make travel arrangements.
They can frequently be tasks that business owners lack the time to take care of themselves.
However, virtual support duties are not limited to clerical work. Many VAs provide marketing, web design, bookkeeping, and other services.
Some virtual assistants specialize in a distinct skill set. For example, you may be experienced in Excel spreadsheets or accounting. Other virtual assistants do a variety of duties within a specific industry. For example, a real estate virtual assistant performs many tasks, but only for realtor clients.
Think about your past experience and any skills you bring to the table.
Building websites, writing blogs, and tracking replies to ad campaigns are just a few specialties highly sought by people and companies hiring VAs.
This allows you to earn more, as much as $25+ per hour depending on the tasks required. You also have complete control over the duties you decide to take on.
I personally pay a virtual assistant to moderate my Facebook groups, send PayPal payments for me and maintain accounting records.
The simplest way to launch your gig as a VA is UpWork.
23. Party Planning
Are you the friend that is great at planning birthday, wedding or anniversary parties?
Make it a money-producing side hustle and start planning parties for more than just you and your friends. If you live in a wealthy area, you can attract some high-end clients with this service!
24. Tour Guide
If you live in a big city where new people need help getting around, you could become a local tour guide.
Or, maybe you live some place with lots of historic sites, museums or parks. Set up a website or offer an experience on Airbnb! There are countless ways to advertise this service.
25. Consulting
Become an expert, and you can consult in almost any professional field, such as accounting, branding, business management, public speaking, or any other area of expertise.
Ask successful students to recommend your services to friends and family to build your reputation as a pro.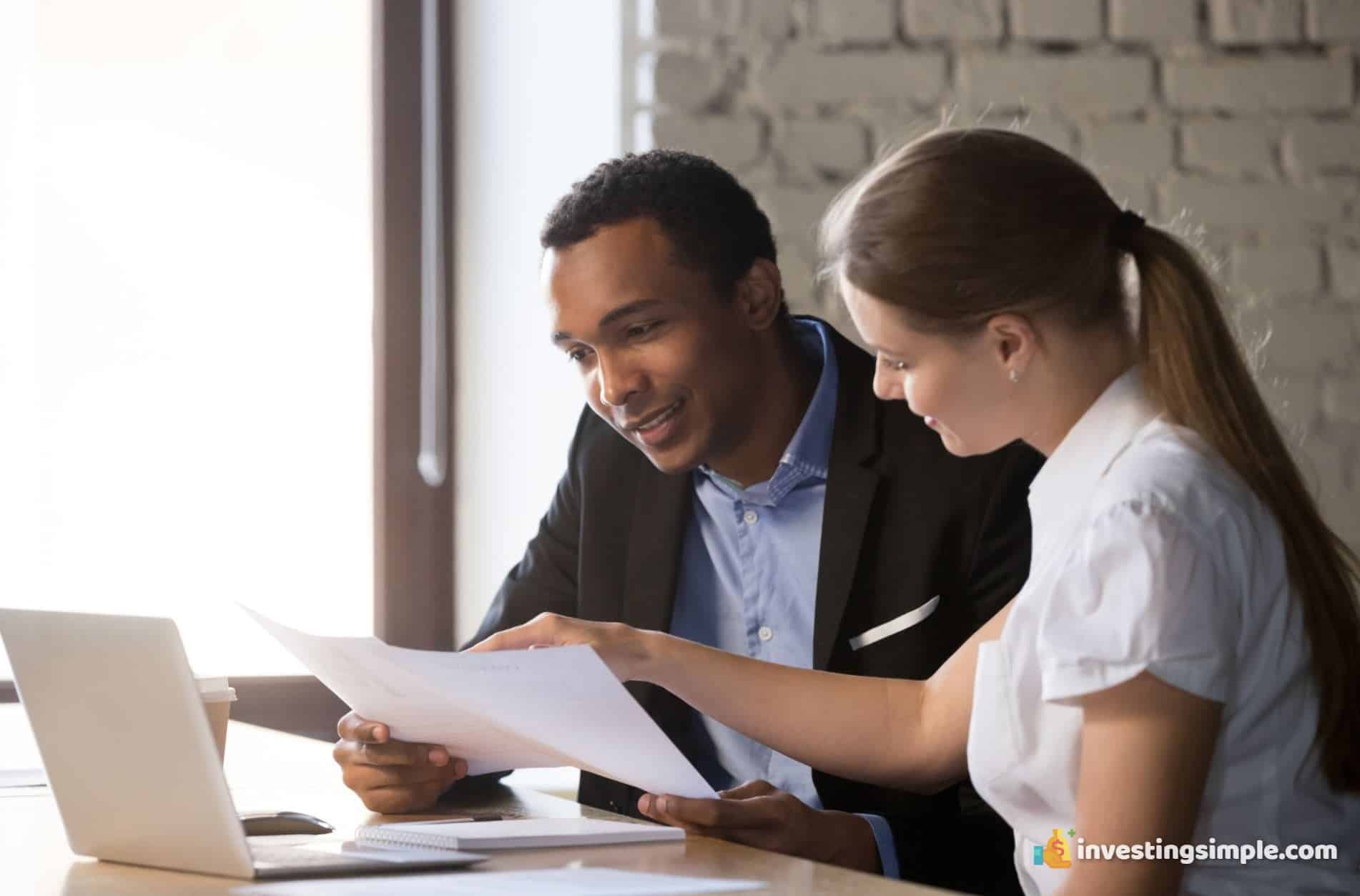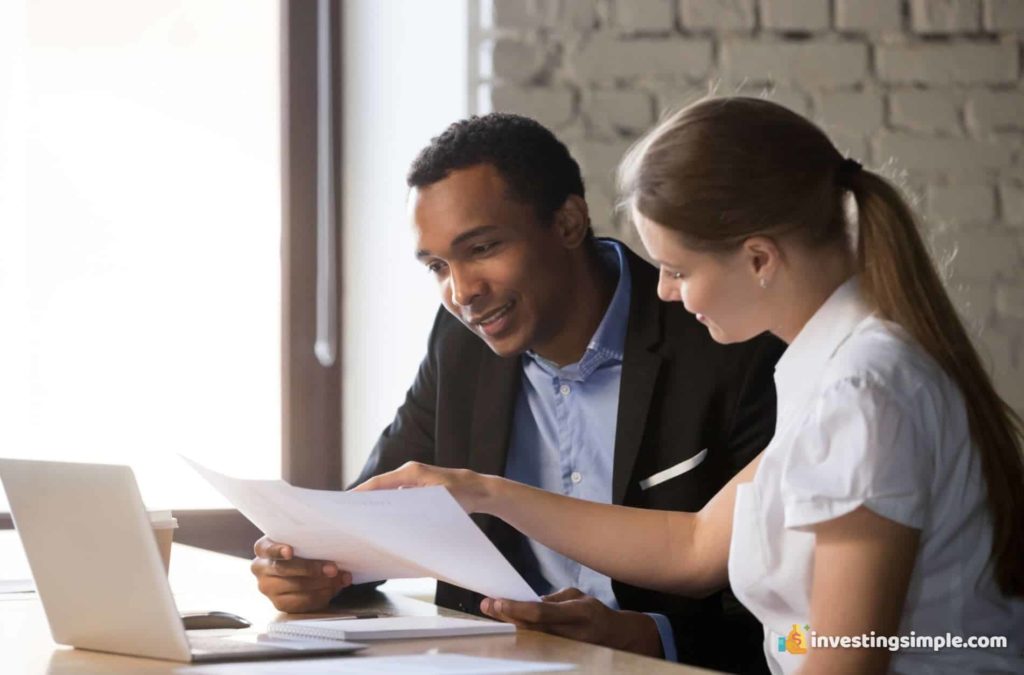 26. Life Coach
There are many young people out there who could use someone to lean on and help define their goals and recognize their accomplishments.
Research and learn coping strategies like stress reduction and relaxation, then become a life coach and help people achieve their full potential by working with you for motivation and decision making.
27. Dropshipping
One of the most popular ways to make money online these days is by drop shipping. Mostly, you are selling products that you are never putting your hands on. You build out a website, run ads to get traffic to the site, and then fulfill the order.
For example, many people are creating a Shopify store where they can sell products from AliExpress. Keep in mind that it will take weeks, if not months, for products to ship from China, so you want to be transparent about this on your site.
A better way to drop ship is to ship the products to the United States first and pay for fulfillment services. This will significantly reduce the shipping time.
28. Content Translator
Major influencers want to go global and will pay you to translate their content into a new language so they can build a massive audience. Consider Rev, they charge $7.50 per minute to translate!
29. Data Entry
Many companies don't have employees on staff for the tasks of entering and organizing their data or creating Excel spreadsheets.
When you become speedy at this type of work, you can charge a rate by job and get it done quickly, leaving you time for more clients.  This is also a very flexible side hustle, since you can set your hours and work from home.
30. Website Design
This is a skill you can learn online.
Spruce up your technical and creative abilities, then market your services to small businesses, most of whom lack the time and knowledge to build a site.  Design company or personal websites and offer to update the sites if the owner pays you a retainer.
31. Catering
People love to throw parties for birthdays, graduations, anniversaries and holidays, but most people lack the time and skill to prepare party food. Do you like to cook or bake? Are you good at keeping your cool under pressure? This might be the right venue for you.
People would flock to your business for everything from a hand made birthday cake to a buffet spread for a large group. Another option is to be a personal chef. Show up for your customer, cook a meal in their home, clean up, and get paid!
32. Vending Machine Business
Every time you put in money or swipe your card for a Coke or a Kit Kat Bar or bag of chips, someone somewhere is gaining a profit from your purchase.
Jump on that bandwagon by investing in a quality vending machine, which will range from $3,000 to $4,000 a piece, then find a prime location to set up.
Negotiate with the property owner, say a laundromat, and offer a slice of the profit pie in return for the optimal site.
This can easily be a single employee business (you) when you take care of restocking and checking the machine. Reinvest your profits into another machine, and repeat the process over and over until you have a small business!
33. Produce Stand
If you enjoy gardening, consider opening a neighborhood farm stand.
Literally everyone is into eating organic and shopping locally. Take advantage of this trend with your own harvest of fresh fruits and veggies.
34. Car Flipping
If you know a thing or two about vehicles, put your knowledge to good use by finding decent cheap cars, fixing them up and selling them for a higher price.  Just like anything else, you need to buy low and sell high.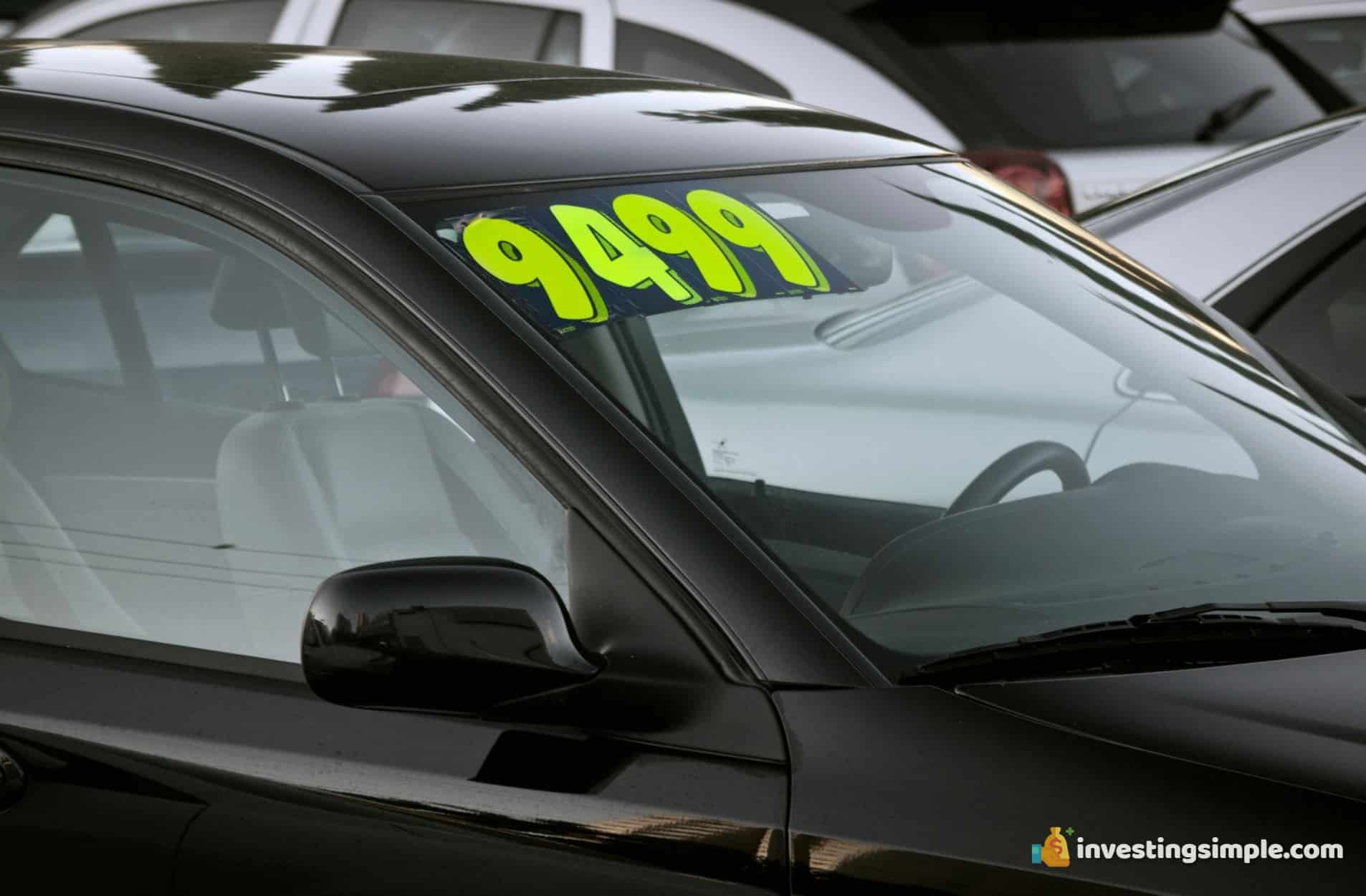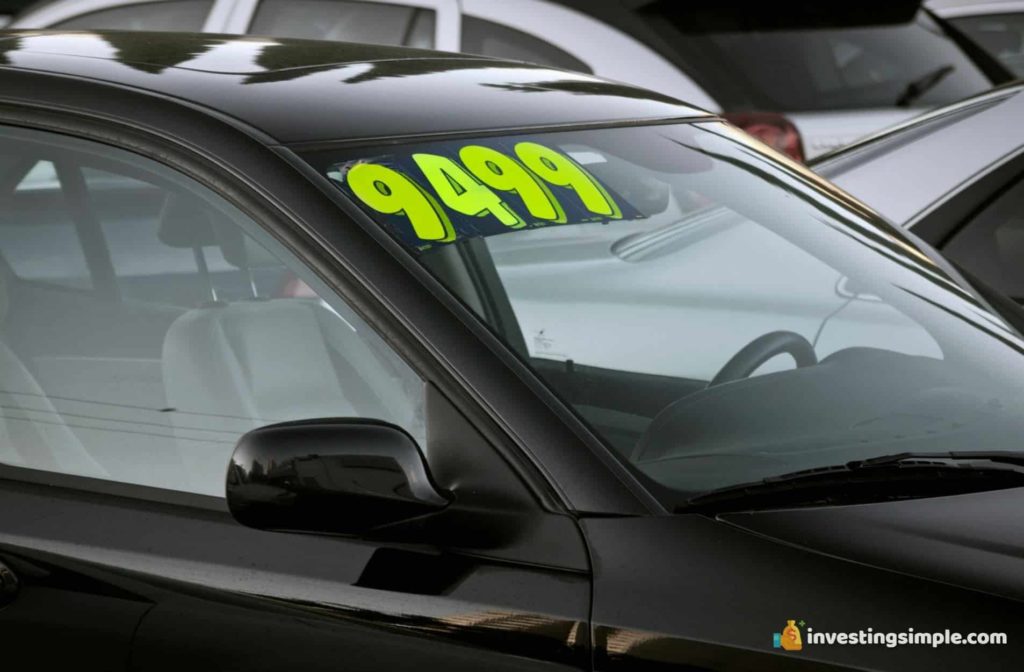 35. Shoe/Handbag Flipping
Look for designer shoes and handbags at stores like Marshall's and TJ Maxx.
Check the prices on eBay while you are in the store and find items you can sell for a profit. Make sure you take clear photos of your items; even the best deals can look shabby with poor lighting.
36. Flip College Textbooks
College textbooks are notorious for high prices. Students (and their parents) would welcome a way to rent out books for a semester, or buy used books for a percentage discount.
Get in touch with current students at the end of each semester, and make an offer to buy their used books. Chances are good they'll be happy to get rid of them.
Buy textbooks and resell them on sites like eBay. Not a lot of work involved, but good potential for earning extra money.
37. Flip Cellphones And Electronics
If you can learn how to fix phones and other electronics, you can buy broken phones in bulk and resell them on eBay as refurbished electronics. Or, just simply buy electronics on sites like Craigslist and resell them on eBay.
38. Become A Personal Shopper
For many people, updating their wardrobe is a chore. They simply hate shopping.
You can fill this need by connecting with clients and helping them define their personal style. Then, do the shopping for them, either in stores or online. If there are items they don't care for, you take care of the returns. Happy clients will gladly recommend you to family and friends.
39. Sell Bottled Water
Do you live near the beach, by a lake, county fair, drag racing track, or anywhere else people head to in summer months? This hustle is so easy, it's amazing everyone isn't doing it! All you need is a good cooler, ice, and some cases of good quality bottled water. People will pay a premium for ice cold water on a hot day!
40. Walk, Visit Or Wash Pets
Busy working pet owners are always looking for someone to help care for their furry friends. Be a pet walker and take several dogs at once for a long stroll. Or, check in on pets and provide interaction so they don't feel isolated all day long.
Pet washing is something people will pay good money for so they don't have to wrestle with Fido, keep soap out of his eyes, and clean up the soaked sink afterwards. This hustle works well by word-of-mouth advertising, so ask people to recommend you to their pet-owning friends.
41. Teach A Continuing Ed Course
If you've learned something others would find fun or interesting, such as couponing, managing a budget, or planting a garden, you can contact schools in your area and make a pitch to teach a class for adults.
Think outside the box: there are courses out there on how to make the perfect veggie burger, how to plan a cruise and learning to swing dance. These are typically done at night, which makes this hustle a win-win.
42. Rent Out Your Garage
This is a great incentive to sort out the junk that's accumulated in your garage, which some people think of as a spare room instead of a place to park a car. Downsize your belongings, clear out the garage and offer it for a monthly rental fee.
Many people seek space for their vehicles, particularly in the winter months. You may even get a bidding war going on this one!
43. Be a Photographer At Events
Practice makes perfect, and once you've mastered the art of photography, you can sell your masterpieces online. Or create a portfolio (doesn't matter if it's pics of your own family from a few years ago; no one will know), then market yourself as an events photographer for proms, birthday parties, anniversaries and graduations.
44. Design Business Logos
If you have a flair for design, contact local or even regional small businesses with suggestions it's time to revamp their company logo.
You can start with your local Chamber of Commerce or business association for potential leads. Create a portfolio of unique insignias with unusual fonts and bold colors and send samples to your potential client list. Your first step can be making a logo for your own design biz!
45. eBay Sales
Got extra merch? Set up your own store on eBay with a seller account, then write some catchy copy to lure in customers.
Your inventory can include everything from new socks to bicycle tires, you name it. Find a niche and start offering advice, such as how to install those bike tire. Your customers will be grateful for the extra how-to info.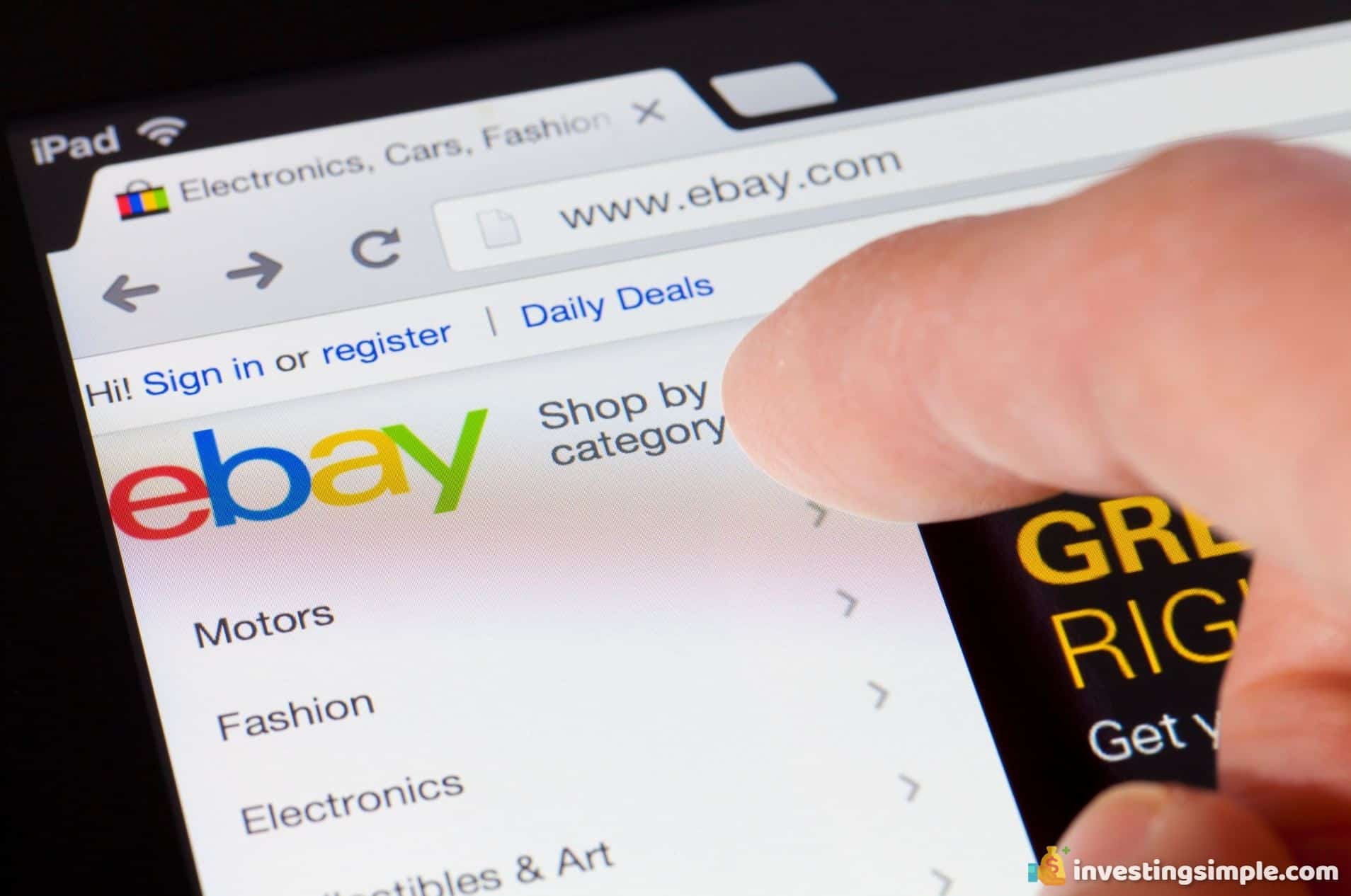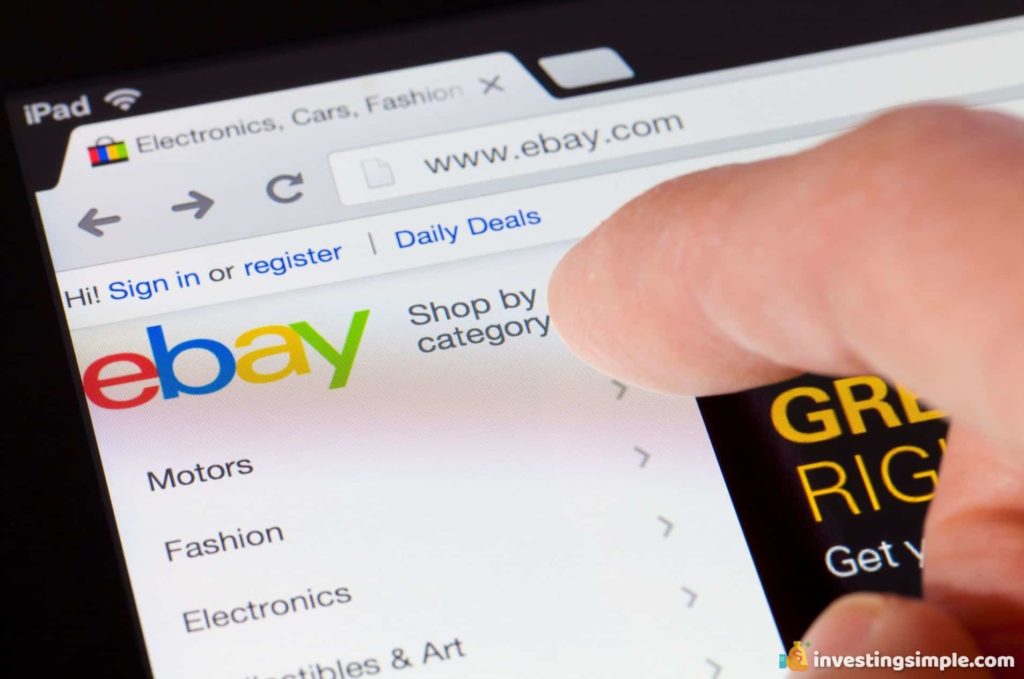 46. House Or Apartment Sit
These days, many people prefer not to leave an empty house or apartment when they're traveling. They want someone reliable to bring in their mail, water plants and turn lights on so it looks like someone is home.
Get together a list of solid references so people know you're trustworthy, then get the buzz going about your service on social media. Eventually, business will grow through word-of-mouth. You can charge more if the gig includes taking care of a pet!
47. Rent Out Your Vehicle
This is a great choice if you live someplace where you can walk to work or to the downtown and can get by without your vehicle for a weekend or a couple days during the week. Many travelers would love to rent a car without having to go through the inconvenience of a commercial car rental company.
Or, to borrow your truck to move some light furniture without calling U-Haul. One caveat: check with your insurance carrier to see what coverage you need, but once you have your premiums paid, you're good to go.
48. Computer/Smart Phone Classes
Many folks in the older generation haven't learned how to even turn on a laptop or use their phone for anything more than making calls. Offer private or small group lessons and patiently go from A to B with easy to follow steps.
Keep in mind your students may be starting with zero knowledge, and be clear in your directions. Gauge the progress of your group or student to judge how many sessions will be needed to bring them up to speed. Handouts would also be very helpful for these classes.
49. Guitar Lessons
If you've been strumming away for years and feel comfortable teaching the basics, advertise your services for lessons. People who've wanted to play this popular instrument will pay for private lessons to bring out their inner musician.
50. Small Repair Work
Handy with a hammer and nails? There are tons of people out there looking for help with small household repairs. Today's professional repairmen charge just to show up, so you will be filling a very large niche. Remember, no job is too small for you to help (and charge for).
You'll probably be working evenings and weekends, but the extra cash will go straight into that vacation fund or whatever you're saving for.
51. Be A Designated Driver
While we're talking about earning cash with your vehicle, how about advertising your services as a Designated Driver? Lots of (smart) people are looking to party safely and would be happy to enlist your freelance services. This is also work you can do evenings and weekends, setting the days and number of hours you want to work.
52. House Cleaning
In today's rushed lifestyle, many people simply do not have the time to scrub the tub, dust and wash the kitchen floor. Grab a friend and some basic cleaning products (some customers will have their own to use) and market your services on social media.
You can offer extra services like doing a load of laundry or running the dishwasher that will earn a great hourly wage and even tips.
53. Personal Training/Nutrition Consulting
If you're a gym rat and have an outgoing personality, offer your services as a personal trainer to motivate couch potatoes to put together a cardio and weights workout they can do at the local Y or in their home with a small investment of weights. Once they start seeing results, they will recommend you to their friends.
54. Offer Cooking Lessons
People love cooking lessons because they get to sample the finished product and take home the leftovers. These can be anything from orange chicken to fudge cake. Most schools and churches have kitchens that can accommodate groups, so find a location and get cooking!
55. Snow Removal
You will have a full list of customers if you're willing to rise early after a snowfall and clear snow from driveways and sidewalks. Offer to break up ice on the front steps and put down rock salt as well.
56. Window Washing
This household chore is dreaded by most home owners, even though it only requires some Windex and a squeegee. Today's windows pop right out for easy cleaning! You can charge by the hour, or by the window, and the sparkling results will mean repeat business for you.
57. Mobile Oil Changes
Make a mobile business out of changing oil on driveways and you will have customers that call every time they need a change. Try charging 5% less than some pricey motor oil places charge, and still see a hearty profit.
Make sure you have all necessary insurance in place as well as the know how before working on cars!
58. Painting Service
Grab a few friends and some brushes and tape and launch a business painting walls and exterior pieces like gates and shutters and mailbox stands.
Most people like the stage of picking out colors from swatches at home improvement stores, but procrastinate badly about doing the actual painting. You'd be surprised how hard it is to find a painting crew. Snap pics of your finished work and ask customers to serve as references to bring this business to the next level.
59. Home Staging
Learn a little about aesthetics and offer your services to people trying to sell their house. Arrange furniture and artwork to make the house look cozy and inviting. Don't forget to put some cinnamon sticks simmering on the stove for a scent that makes potential buyers feel like the house could be their home!
60. Mobile Car Wash
Have you seen the price of commercial car washes these days?
They're very high, and there are often delays as people sit in line on sunny days. Grab some buckets and soap and use their hose to wash their Hondas on the driveway. Do little extras like hand drying to a brilliant shine and even offering waxing services and you will drive away with a ton of extra cash.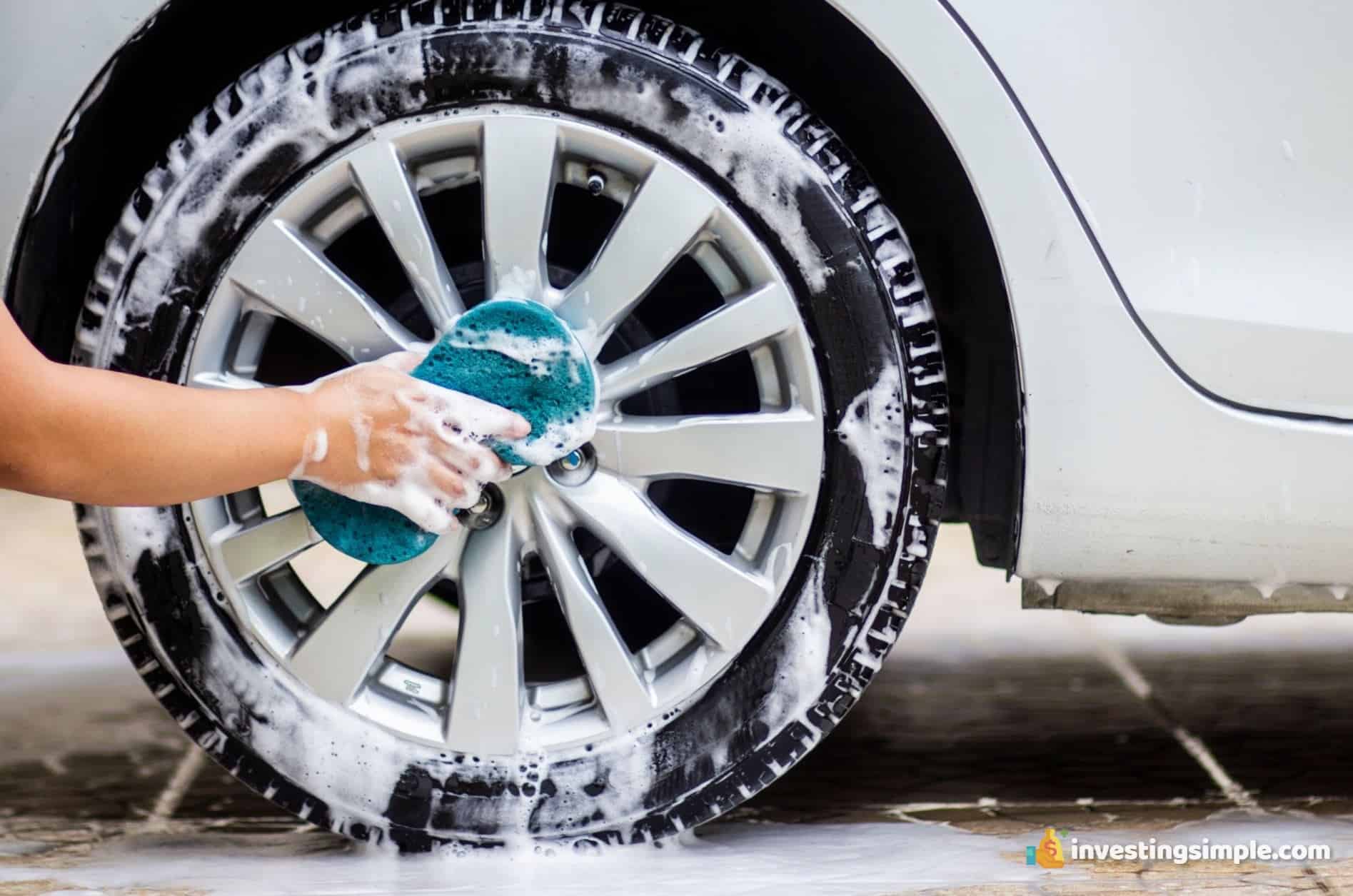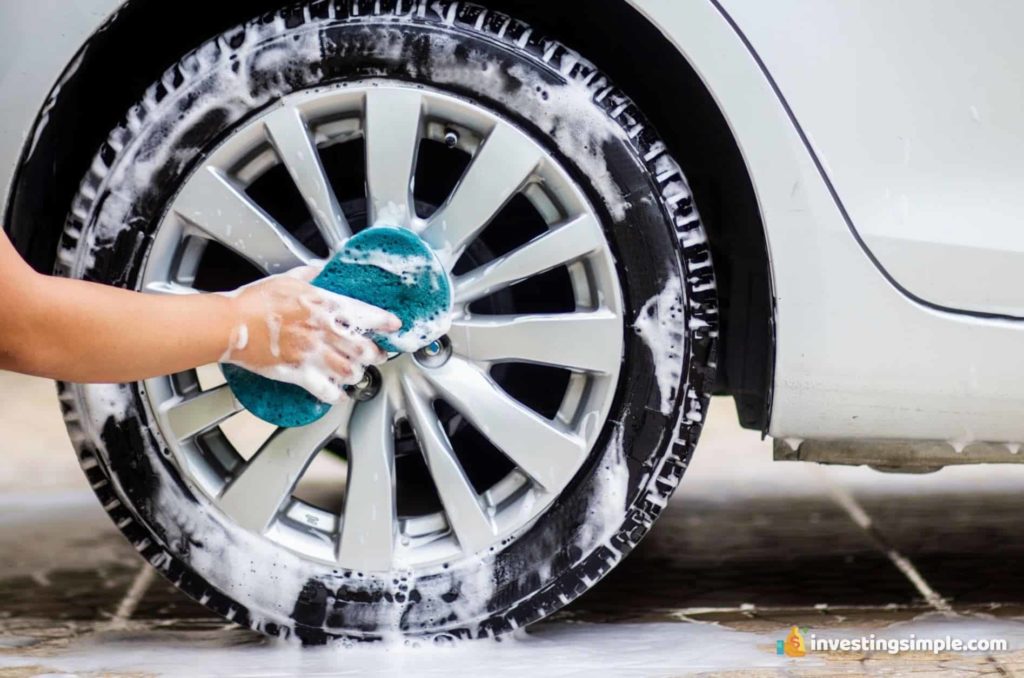 61. Rev Captioner
This is a very interesting way to earn money in which you will be paid to do captions or translations.
Some of the skills required are things like attention to detail and patience. These jobs are on project basis, and you can work on as many as you like. You can put in an hour a day or several hours. You can also choose from any projects that interest you.
Rev has a huge number of customers across many specialties, so there is always a wide variety of projects available for you!
According to their site, you will be paid to write captions at the rate of $0.54 to $1.10 per audio/video minute captioned.
If you qualify to be a translator, the rate rockets higher. Translators are paid $1.50 to $3.00 per audio/video minute.
If you are able to do 30 minutes of captioning per hour, you could make $15 to $30 an hour as a Rev captioner.
Please note, you will be using proprietary software to caption and sync videos and there will be a slight learning curve. With a little practice, you will master it and become adept at captioning and syncing.
I personally use this service for all my videos to pay people to put captions in for the algorithm. Literally thousands of people use these services, so there is plenty of work available to you.
To get into this great work at home gig, simply go to rev.com/freelancers
You will take an editing test to make sure you are fully-versed in English language and grammar.
62. Test Out Apps On UserTesting
Here is a very unique and dynamic way for you to earn a few extra bucks by reviewing and assessing website.
The tasks are not overly challenging. You visit a site assigned to you, then complete some simple tasks to give important feedback as a user.
Reviewing a site takes from 10 to 20 minutes and you can earn up to $60 per test.
In your reviews, you will rate user-friendless, clarity and if the site gives users all the information they need.
Along with reviewing websites, you may have to to take a look at new apps and provide feedback.
UserTesting can assign you small business websites or giving feedback to big companies such as Microsoft, Twitter and even eBay.
One caveat is that UserTesting limits you to 1 or 2 tests per week, but nonetheless, it's potential to make up to $120 a week.
Combine this with a few other work at home gigs, and you can pocket quite a large sum of extra income!
To get started, all you have to do is visit UserTesting.com and click on "get paid to test."
63. Amazon Mechanical Turk
Amazon Mechanical Turk is a crowdsourcing website for businesses to hire remotely located crowdworkers who perform on-demand tasks that computers are currently unable to do. It is operates under Amazon Web Services, and Amazon owns the business.
You browse through HIT's (or human intelligence tasks) and click on ones that interest you.
Some examples of tasks are data verification, image compression, information gathering and data processing. After you complete them, you will be paid.
Granted, these are usually nominal or boring tasks people are outsourcing by Amazon.
According to a Reddit post, you can make about $6 per hour, which I know is not fantastic, but again, combined with other home-based gigs, will help support your financial needs.
All you have to do to get started is go to mturk.com/worker to get started!
64. Become A Clickworker
This is another variation of Amazon Mturk. This gig is perfect for people who enjoy writing, translating, researching and data processing. There are currently an astonishing 1.9 million workers in 136 countries.
The tasks at clickworker are smaller, and can be done separately. Clickwork offers maximum flexibility to you. Each Clickworker decides, when, where and how much you work.
They call these "micro tasks" because they are small in nature. There are some interesting tasks, such as taking photos of things or being a mystery shopper.
As a Clickworker you earn money working completely independently on your own schedule from any personal computer with Internet access.
According to their site, you can make $9 per hour as a Clickworker or well over $10 per hour with experience and concentration.
To apply, go to the Clickworker website, click "Register" in the "Explore Clickworker" section and fill out your name, address, and email, and agree to the terms of service.
The company sends an email with a link to log into Clickworker, where you take assessments to see which projects you qualify to work on.
There are plenty of work at home gigs out there to keep you busy and earn auxiliary income. All you need is motivation, the ability to focus on the tasks at hand, and perseverance. Be creative by combining a handful of these opportunities to keep you busy and add some extra bucks to your wallet.
65. Work From Home English Tutor
The internet has created hundreds of opportunities that did not exist 10 or 20 years ago. One of them being the ability to tutor students online. There is a HUGE demand for online english tutors, and this side hustle can earn you upwards of $20 an hour.
VIPKid is a platform that connects English speaking tutors with children in China who are looking to learn English.
As a tutor, you will lead a one on one tutoring session with a student in China from the comfort of your own home. The best part? On average, you will earn $14 to $22 an hour based on your skill level.
There are just a few basic qualifications...
You need to have a bachelors degree from the US or Canadian university.
Some prior experience with children is a must (babysitting, coaching, tutoring, etc.)
High-speed internet and a webcam is needed for lessons.
VIPKid is the leading online tutoring site out there today. In fact, Forbes magazine even recognized them as the number one work from home opportunity. They are in urgent need for thousands of teachers. It is important to remember that you DO NOT need prior teaching experience to be a tutor and you DO NOT need to speak other foreign languages. If you meet the above requirements, you could be making money as an online tutor!
Another option for tutoring online is Education First. This is an online education company that specializes in language training, educational travel, academic degree programs and cultural exchanges.
They are also looking for people interested in teaching english to children in China. The average teaching session is 20 to 45 minutes to a group of 5 to 6 students. There are also private one on one sessions available.
66. Flexjob
"Flex Jobs is a great resource to help those searching for remote jobs that can be done anywhere.
With thousands of job sites to browse, Flex Jobs was created to filter out scams and provide a quick and easy solution for job hunters.
They offer 4 pricing packages that vary in the length of access to their site. After paying for the service, you'll will gain access to all jobs they find, email alerts, profile access to be found by employers, skill tests to market your abilities, and your own personalized portfolio.
If you aren't satisfied, they offer a full refund! Getting started is simple!"
Wealth Building Tips
Lastly, here are a few wealth building tips you should keep in mind while discovering your new side hustle.
Create A Budget To Control Spending
Just like you develop a budget for your spending, you will also want to have a plan for building wealth. Once you have extra income from your side hustle, you want to make sure that you don't end up spending it all. 
You need to get a budget that you will stick with for the long term. A budget offers you a plan that helps you to live below your means while being able to spend mindfully – this is very important if you are going to accrue wealth.
Part of building a budget helps you identify and eliminate debt which may be holding you back. In particular, high-interest debt such as credit card debt will be a priority to tackle first.
Also, your budget needs to allocate cash for your monthly expenses. This will also allow you to build a cushion or emergency fund that can cover unexpected expenses when they occur. 
Setting up your plan of action is a great first step in a person's journey to building wealth. Creating a budget will help get you on the right track out of the gate. 
Increase Your Earning Potential
Becoming wealthy requires a focus on your career decisions. Or, you need to increase earnings potential outside of a job through some kind of side business. 
You need to look for ways you can increase your earnings – bringing in more income is paramount to building wealth. I would recommend asking yourself whether you need to seek a pay raise or find a career that has high earning potential. 
You may also want to ask yourself if you will be able to increase your income with a credential or a degree in your field. There are many ways you can maximize your earning potential – including seeking side jobs that help you meet immediate expenses so that you avoid being in debt or living paycheck-to-paycheck.
Maximizing your earning potential allows you to save and invest more money. Your career path is vital to successfully building wealth. 
Build Multiple Income Streams
It's difficult to become wealthy with just one income stream. The average millionaire has at least 7 income streams. 
Simply put, you cannot rely on one stream of income. You should have many income streams such as:
Dividend/Investment Income
Side Hustle Income
Job Income
Business Income
When you have multiple income sources, you are not relying on just one. If one income source dries up, you have many others to rely on.
Build Passive Income
Passive income can be a great way to help you build wealth. There are different forms of passive income streams and some are more involved than others. 
Passive income is income you earn that does not require as much active effort. This is income you can earn from alternative methods when compared to a normal hourly job. 
It could mean some work that you did once, and it has been earning you money without constantly involving ongoing work. 
Residual passive income can help you build wealth over time. Some examples of passive income include selling ad spaces on a blog you built, collecting royalties from pieces of artwork or books you wrote, or selling digital products such as online courses and ebooks or videos and online workshops.
Not all of the side hustles mentioned on this list are passive income, but some are!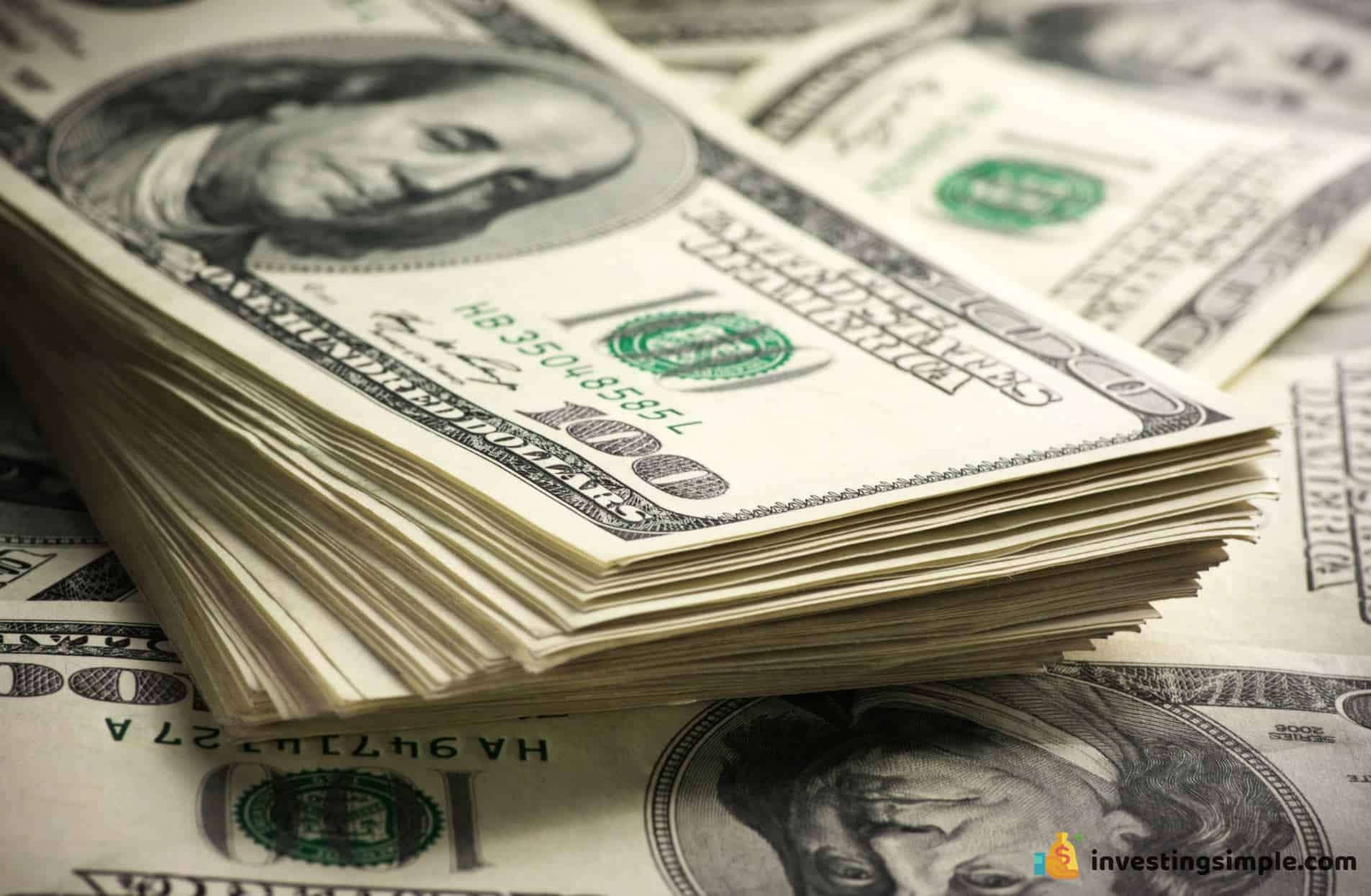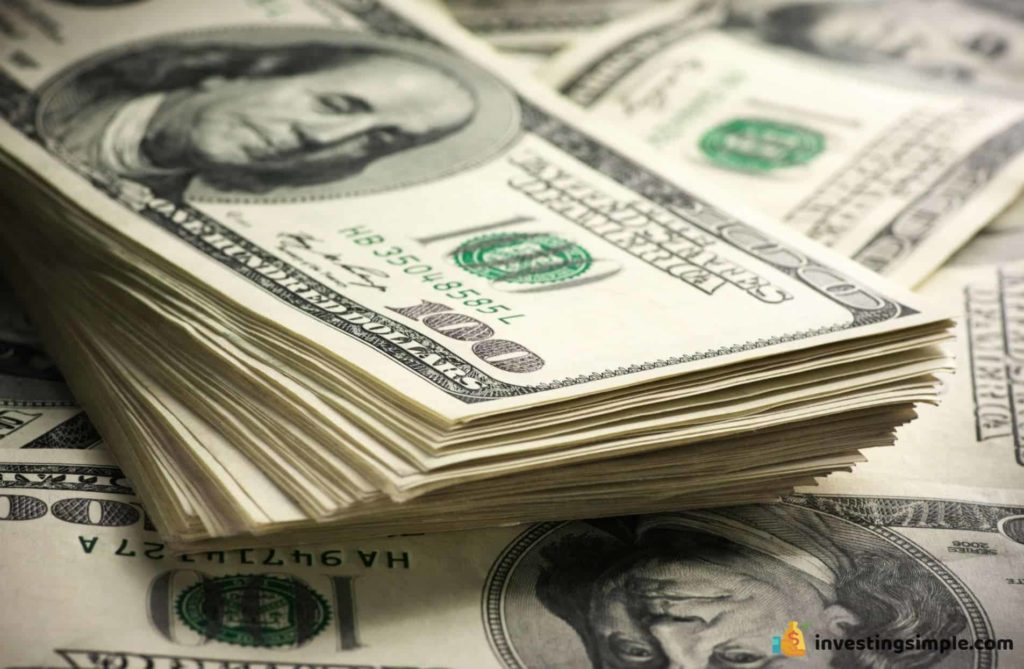 Cut Down On Living Expenses
Frugal living can help you start building wealth. Believe it or not, most wealthy individuals don't drive expensive cars or live in mansions. These people tend to keep their living expenses low in order to use the surplus income to pursue more investments, thus helping them build more wealth.
What you need to realize is that the more money you reinvest, the quicker you can accumulate wealth. You may want to ruthlessly trim your expenses on items or things that do not serve you. Seek ways in which you could reduce your bills – credit card rates, energy bills, and subscriptions on home delivery kits, Netflix and others.
Check out Trim, a 100% free app that helps you cut down on unwanted subscriptions!
You could even get rid of your car and consider using carpool options and public transport so that you can get more cash. 
Keeping an eye on your living expenses will help you keep more of your hard earned money and help you build more wealth. 
Start Planning For The Long Term
You will want to start thinking about long term planning if you would like to build wealth with a side hustle. 
Long term planning could mean saving for retirement or it could mean having an end goal in mind. Either way, you should consider developing long term plans in order to keep you on track for building wealth. 
If your employer offers a retirement plan with a match such as a 401k plan, it is crucial that you don't miss out on the employer's generosity – contribute to that plan. This way you take advantage of free money in the employer match. 
Whether you invest in a retirement account or not, the point is to invest. Investing your money will help you build long term wealth. Typically investments are long term and take years or decades to bear fruit. 
Consider Taking Risks
One of the things that hinders people from building wealth is not willing to take risks. If you want to become rich, you have to step outside of your comfort zone. 
You need to recognize that the avenue or path to success has many uncertainties, so you have to take risks. The traditional paths, such as having a fixed check or a steady salary, may offer more safety, but wealth, in most cases, is built by taking calculated risks.
You should not let fear drag you behind or hold you back. Pursue your dreams – stop being a daydreamer where you have ideas for something that can make you money, and you allow it to remain untapped. 
You need to embrace different opportunities. It's likely that you have always had an idea of doing something that could earn you money- but you have never taken the first step to pursue that dream.
Starting a side hustle is not something everyone does, and there are certainly risks. But as the old saying goes, fortune favors the bold. It might just pay off!
Seek Mentors
If you are going to succeed and build wealth, you need to navigate risks and challenges.
Often times, you can find someone who has already done what you are looking to accomplish. Maybe they can teach you a thing or two?
A good mentor is invaluable in that he or she can give you advice in making difficult decisions. Remember that not all advice will be the best for your specific situation. But finding a mentor that holds and understands your values will help guide you through life decisions. 
A good, experienced mentor is your soundboard when you find yourself in dilemmas or when you suffer setbacks. More importantly, a mentor puts himself in your shoes so that he can see things how you see them and offer you guidance on your decisions. 
Nurture A Positive Money Mindset
You may not realize it, but your attitudes and beliefs regarding money can influence your ability to gain and maintain wealth. 
Some individuals don't believe in building wealth.
They don't believe in making more money.
You should re-evaluate your philosophy about money. You need to check your belief about putting money in a bank account and paying your debts. Do you believe that when you save money and eliminate debts, you can be better off financially?
Similar to having a determined mindset when playing a sport, you must carry the confidence that you have the ability to build wealth. 
Look at what kind of lifestyle you are accustomed to. Cultivating a money mindset in your 20s allows you to begin building wealth. You need not only desire to have financial freedom but also be willing to put effort into attaining financial success. You also need to believe that you will build wealth. 
Invest In Yourself
No matter what you do or what kind of efforts you make, you should realize that you're your own greatest resource. 
All you are doing, you're doing it for yourself. You, therefore, need to invest in yourself in order to maximize your options and identify your best opportunities. 
Investing in yourself means taking a more in-depth look at your interests, skills, and talents and finding the best ways you can tap your potential.
You may want to spend money to gain education or training to sharpen your skills. You may also want to broaden your mind and consider connecting with like-minded individuals or branch out from your typical career path. Or, you may just want that tailored suit for a job interview. 
Also, you may want to seek experience in your line of work so that you get the upper hand when seeking valuable career opportunities. This way, you can build a sound financial foundation.