Nearly all of us have reached a point in our lives where we needed a little extra money. You could be at this point in your life right now. Or, maybe you are just plain bored and looking to supplement your income.
Whatever your reason is for starting a side hustle, we've got you covered with our mega-list of side hustle business ideas working right now.
If you're looking to make some extra cash and maybe even passive income, consider these side hustle ideas.
Don't forget to grab your free stock worth up to $200 from Robinhood today!
Side Hustles For Teens & College Students
As a young person, the number one thing you should lean on is your ability to do the hard work that others will not. Even if you don't have experience, many of these side hustles simply require good old fashioned elbow grease. Here's some of the best business options for teens.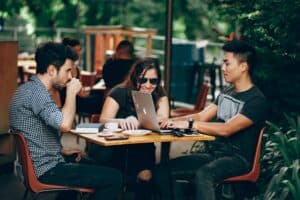 1. Landscaping Business
Landscaping includes mowing lawns, weed whacking, trimming hedges, working with mulch, and managing the aesthetics of a property

To be successful you will have to learn how to do these tasks professionally, so the property looks good when you're finished

To start from scratch, the easiest way to build your landscaping business is to work for a local landscaping company

This way, you can learn all the skills required without needing to own any equipment yourself, as well as how to charge and manage clients

Landscaping is simple work, easy to do with the right equipment and all with not too much social interaction involved

Great side hustle for making money, staying in shape and finding time to listen to your favorite tunes and podcasts

You will want to grow your clientele locally through word of mouth, and promote it on social media to the "boomers" in your area - Facebook works well for this

If you don't have equipment yourself, you can either borrow or rent equipment from family and friends to start - make sure you maintain the equipment and keep fuel topped off
2. Coding
If you love computers, the internet, video games, and can't get off your screen easily, coding could be the perfect hustle for you

There are ample free resources online, including games you can download to start learning coding and computer science at a young age

For example, check out

CodeAcademy

- take a short quiz and they will help pair you with a coding language and a career path, for free

So many businesses need coders for different fields, like cyber security, IT, software development, website design and more

According to the U.S. Bureau of Labor Statistics (BLS), the median salary in the U.S. for a computer programmer in 2020 was $89,190

If you want to get rich, code

You could potentially earn $100,000+ in a few years time with $0 in student debt
3. School T-Shirt Business
By finding the right niche, you can sell cool and clever merchandise to fans online, or at/after school

(with permission)
Use memes, free images on pexels.com and Canva to make t-shirt designs

Then upload designs into Amazon or your own website (Etsy, Bigcartel, Printful, etc)

You could also use Cricut to do all of this yourself, at home

(shorter turnaround, same day)

Often, t-shirts with words on them sell the best, use trending sayings as templates

Try to target specific demographics with shirts tailor-made to their niche for success
IDEAS: Prom-posal shirts, Clubs/Groups
4. Social Media Influencer
Take a passion of yours and start creating content - maybe even documenting the ins and outs of your side hustle 

Focus on the platforms where YOU have the advantage

(Gen Z = vertical video)

Being immersed in these kinds of social media can be helpful, but you must treat it with some professionalism and not just like a hobby

Can be creative, but must be high quality for a long period of time to become successful

Your goal shouldn't be to "Win" social media, it should be to "Learn" it

Doing well on social media is like playing a game where the rules change every few months
5. AI YouTube Channel
Imagine making a YouTube channel and putting it on autopilot, raking in advertising and affiliate revenue without all the effort required for each individual video

After creating 1,000+ videos in the last decade on YouTube, I was determined to find a way out from in front of the camera

In order to make a simple video, you need visuals on screen and a voice narration 

The visuals can become stock images, or simple notes you jot down on screen 

The narration becomes AI (artificial intelligence)

Your goal would be to create a portfolio of videos, each earning a few dollars per month

I recently did a full 1+ hour tutorial video on this, we created an AI video that earned $0.67 in ad revenue in the first few days

(video took 10 minutes to make)

If that video made $2/month, that is $24/year from one video 

10 videos = $20/month 
100 videos = $200/month
1,000 videos = $2,000/month
6. Proofreading
Towards the end of High School, many start preparing important material such as resume's and college essay's

If you love reading and are good with grammar, you could start proofreading for a fee

Proofreaders read through text to find grammar errors and typos, and are separate from editors who edit the content of a text

(could offer both)

You'll have to get familiar with the different style guides that various kinds of texts are written in, and make sure the text you're working with follows that style

Another option is to offer a service where you help people write these 

Could easily charge $100 to $150 for a decent resume writing service
Work From Home Side Hustles
Looking to make some extra income from the comfort of your own home? Maybe even while in bed? While the specifics don't matter, there's countless ways to turn the place you hang your hat into a thriving business. This also opens up the door for tons of home office write offs.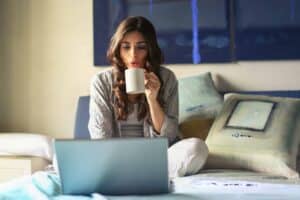 7. Baked Goods Business
Master one recipe you love; Donuts, Sourdough Bread, Pies, Cakes, Cheesecakes, Macaroons, etc.

Build your brand around that one type of baked good (i.e. Donuts are the most popular in America)

Start by marketing and selling to friends and family, focusing on spreading by word of mouth, building your brand and local demand

Scale up, or don't - keeping things small could be a good thing

Use Social Media to showcase your new recipes of your baked good

Food businesses are regulated by your state's occupational or health department, so you need to find and follow your state's compliance laws, usually involving licenses and permits
Consider renting space in a commercial kitchen
8. Farm Stand
If you have a backyard and live in at least a small town, having a farm stand can bring in some good passive money

Selling to local residents is great, but you can really ramp up revenue by networking with local restaurants once your operation is solidified

Locally sourced food is really popular among environmentally minded folks and health nuts

Vegetables like potatoes, onions, cabbage, carrots, corn, strawberries, and beans are really easy to grow

Herbs and spices are also easy to grow and can sell for a higher profit margin than produce

Even if you don't have a backyard, you can grow most of these indoors with sufficient lighting and space

Many grow vegetables indoors, either with pots, trays, and buckets, or even hydroponically, using just water

By growing indoors, you can specialize in microgreens like radish sprouts, broccoli sprouts, and others, and sell them for very high profits to either locals or local restaurants

You can also raise some chickens or ducks in a coop and sell the eggs
9. Rent Space On Airbnb
Are you good with keeping your place clean?
Do you have a knack for hospitality?
If you have a room you're not using, you could furnish it with a bed and rent it out for Airbnb users

Very passive, as all you'll need to do is accept guests, let them in, and clean up the space after they've left

Even if you live in the "middle of nowhere", you can market your space as a vacation getaway, showcasing the tourism features in your area

"Middle of nowhere" spaces are actually great for specific niches, like hiking and hunting, which you can tailor your AirBnB profile towards

Make sure you own the space you're renting out, or get the okay from your landlord
10. Virtual Assistant
Are you on top of your schedule?
Are you good at keeping things organized?

Many businesses, small businesses, and entrepreneurs are seeking virtual assistants to maximize their time, manage timelines and events, and reduce hassle

As a "VA" you'll manage online presences of different business accounts, social media sites, answer emails, prep reports, do data entry and network for the business

The businesses you work for will have specialized needs you'll have to cater to

Many of these skills can be practiced by managing your personal life in the same level of professionalism

To get started, as with most of these gigs, you can find work on Fiverr, Upwork, Indeed and LinkedIn
11. Non-Fiction E-Book Business
Treat the book like a manufactured product instead of a creative work
Search for successful nonfiction books, choose book topic based on ranking and demand

Hire a researcher, make an outline for each chapter, hire a ghostwriter to write the book, an editor to edit the book, market it on social media through micro influencers

Useful for both general information and niche books

Don't need to be published by a separate company, but you could look for a publishing company to help with expanded distribution

After being listed online on amazon kindle store, google play books, Kobo.com, ebooks.com, your book becomes largely passive income

Rinse and repeat with further ebooks
Uncommon Side Hustle Ideas
If you're finding most side hustle opportunities out there to be too competitive, it might be time to find a less common opportunity to make money. Here's some ideas that are overlooked by most when looking for a side business.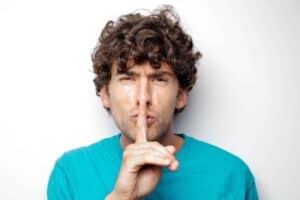 .
12. Eco-Junk Removal
Simply removing junk people have is not an unusual side hustle, in fact, it is one of the most common ones
Consider taking things a step further by adding an aspect of environmental friendliness
Most people don't like the idea of filling up landfills with their personal items, so they may pay a bit more if they know that some efforts are taken to reuse and recycle items
Step 1: Collect the "junk"
Step 2: Sell whatever you can
Step 3: Donate the rest
Step 4: Recycle leftover components
Step 5: Trash the rest
This side hustle has the potential to pay you in multiple different ways!
13. Furniture Flipping
Sticking with the theme of "eco friendly" here, one of the biggest sources of "junk" is cheap furniture 

You buy it, use it for about a year, something breaks and you chuck it

Many of us have repeated this painful cycle over and over, which leads us to learning this;

buy it nice or buy it twice
You too can jump on this trend, offering a "2nd chance" reconditioned furniture biz

Refurbishing them with paint, stain, shine, fixing, etc

Go to auctions and buy furniture in bulk to maximize profits

Rent a storage unit and truck to store and move items if needed

You can also buy pallets or find them for free and turn them into furniture & decorations

By developing an eye for items you can refurb and flip for wide margins, you can make a lot of money
14. Subscription Box Business
In the world of business, there's a lot of

SaaS
No, not a bad attitude, I am talking about a specific business model called Software as a Service 

This is now used to refer to any business that has a recurring monthly subscription 

With subscription boxes, you can tailor items bought in bulk to specific niche followings, and sell them cool stuff through a subscription model

Having a solid email list and website is key to starting this kind of business, unless you plan on running ads

Eventually, you could scale this up by renting warehouse space and paying fulfillment workers and researchers, making this model largely passive

You could also work with up and coming companies in your niche and include their products within your box for a fee - advertising (or affiliate)

HelloFresh

- meal prep delivery kits

Dollar Shave Club

- razors and other men's grooming products

BirchBox

- beauty products such as perfume and other cosmetics 

Imperfect Foods

- reject fruits and veggies from the grocery store due to cosmetics
15. Teach English Online
Teaching English online is a gig that flies under the radar, but is actually quite easy to start if you live in America

You don't need to know any other languages

You don't need any prior experience, and you'll be able to take on work that fits your schedule

You may have to wake up at some odd hours, but there are many families around the world willing to pay real money so their children can learn English

You'll sign up to work with an agency who has networks of teachers and customers to find jobs


EducationFirst

- world leader in international education since 1965


VIPKid - earn $7 to $9 per 25 minute class

Agencies also have opportunities for those who want to travel and work abroad, usually in Asia 

Qualifications in this field are somewhat flexible due to demand; agencies like VIPkid have very low barriers to entry, and can be a great place to try it out
16. Mock Juror
If you haven't gotten Jury Duty yet, chances are that you will at some point in life

While this is usually a paid opportunity, Jury Duty is random and not really something you seek out

Mock Jurors, on the other hand, get paid to simulate an online trial experience 

Mock Jurors help attorneys simulate the outcomes of a real trial, used to find weaknesses in the case among other things 

You can seek out opportunities on eJury.com to become a Mock Juror

Could also be a great learning experience

Typically, you make anywhere from $20 to $60 for participating
17. Live Audience Member
There are many daytime TV studios that pay for people to attend talk shows, cooking shows, game shows, and other live TV events

Especially if you live by a big city, this could be your ticket

Websites like Standing Room Only and Auditions Free are actively looking for audience members

This opportunity is a low-effort, low-earning gig, but it's certainly a fun way to make some extra money!

This could also be a way to start out an acting career, as this could lead to future TV gigs

Payment is usually around $50 to $100 for the day