SoFi Invest is a great option to consider for those looking to get into the game of making their money work for them. This platform has some pretty incredible perks like commission-free active and automated stock and ETF trading. It also has the new feature of crypto trading.
Not only does SoFi excel at the above, but it also doles out services to help you with banking, student loan refinancing, mortgages and personal loans. Basically, this is the swiss army knife of brokerage firms. While these are important features, for the purposes of this article, we will focus on SoFi Invest and what you can expect to pay.
Now, one of the most important factors when deciding where to put your money is the obvious elephant in the room – fees. Fees should play a serious role in your investing strategy and is one reason that many never see the gains they desire.
Many investors out there in the world today simply don't understand the fee structure associated with trading. So, before you dump in all your hard-earned cash, let's learn about SoFi Invests features and fees.
SoFi Active Investing Fees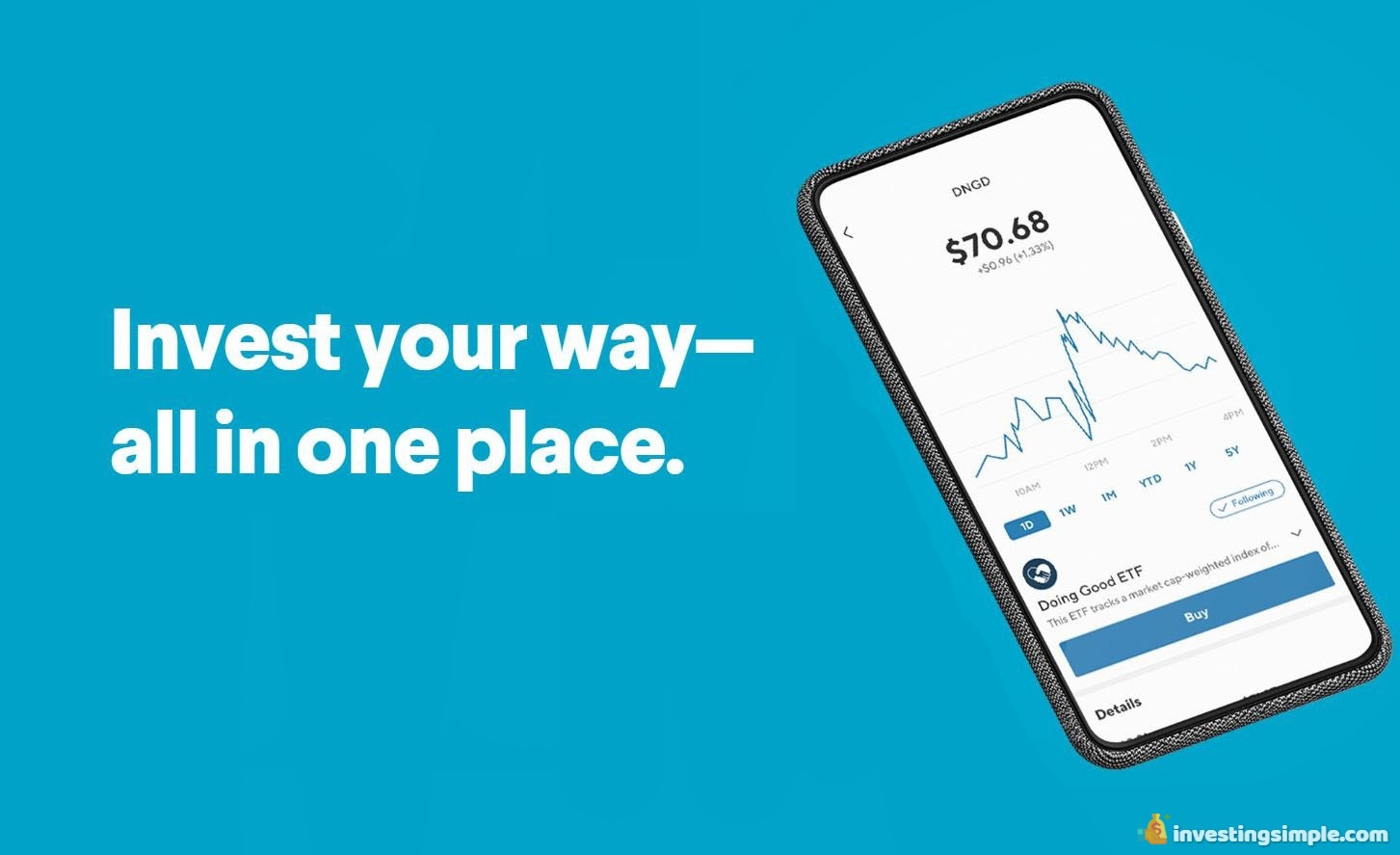 Stock Trading Fees
With Active Investing, you are free from the account minimums and commission fees that inhibit so many people from making the investing leap. Trading stocks on SoFi Invest is completely free, and you won't have to worry about any fees associated with this action.
In addition, fractional shares are available on the platform and are called Stock Bits. This is another huge (and free) benefit offered to investors with SoFi. You can invest in dollar amounts instead of numbers of shares.
This option is available to more than does have 43 of the most popular to choose from. Members can invest a minimum of $1 into companies that they otherwise wouldn't be able to afford.
SOFI ACTIVE INVESTING PROMOTION
$5 to $1,000 in a free stock for users who sign up via mobile app!
ETF Trading Fees
In addition to trading individual stocks, SoFi Invest also lets you purchase ETFs. These are one-of-a-kind ETFs that were created with SoFi users in mind. These however, come at a cost and are not exactly fee-free. Here are SoFi Invest's ETFs listed below with a description and a view of their fees.
There are other one-off fees that you could find yourself facing with SoFi Invest. These are normal and administrative fees that are usually only assessed after a penalty.
Here is an overview of the fees you could be charged:
Wire transfers out: $25
ACAT transfers to another firm: $75
Returned ACH / Insufficient funds: $15
Paper confirm fee: $2 / confirm
Paper statement fee: $5 / statement
Voluntary corporate action: $50
SoFi Automated Investing Fees
For people investing for retirement or are saving up for a particular goal (marriage, a house, etc.), SoFi Automated Investing is a great option. When you sign up as a member and complete a short questionnaire, SoFi will build and manage a portfolio for you with no management fee.
Through this option, investors can tackle short- and long-term goals with SoFi's regular portfolio rebalancing. Because these portfolios were created with risk tolerance in mind, each one is diversified to give you the best path forward to reach your goals.
There are zero management fees included in the portfolios offered. However, you may incur underlying fees and expenses by the ETFs in the portfolio. These range from 0.03% to 0.08%, which is fairly low compared to other expense ratios.
SoFi also offers a financial planning service through SoFi Wealth. This service has two offerings:
Basic Financial Planning is a modular engagement that is complementary to members
Premium Financial Planning is a fee for service offering that provides comprehensive financial planning through a dedicated financial planner on an ongoing basis. The cost of this service is $39.99 per month.
Crypto Investing Fees
Relatively new to the company is investing in cryptocurrency.
When you complete your first crypto trade of $10 or more, you will automatically get $25 in bitcoin. Unlike the stock market, cryptocurrency is open for trading 24/7. However, unlike trading stocks with SoFi Invest, trading crypto comes with a cost.
A fee of 1.25% will be added to each crypto trade, and all crypto trades have a minimum order size of $10 per purchase and a max of $50,000. In addition, cryptocurrency cannot be transferred to an external wallet.
So how does this fee work, let's see an example:
Suppose the market price of Bitcoin $100 (I wish) and you purchase $100 worth of BTC. In this case, SoFi would mark up the BTC price to $101.25, and you would receive slightly less than 1 full BTC due to that markup.
Please note, SoFi may change the crypto markup amount at any time.
Where SoFi Shines With Fees
For starters, SoFi Invest has a very user-friendly and generous fee schedule. Their fees for trading stocks are exception (totally free). This is very common nowadays in the world of investing but SoFi makes it very clear where it stands on fees: it's your money, why should you have to pay to use it?
The basic financial planning service that comes complimentary to members is also a huge win. This is not something that other popular brokerage firms have available and is something that sets SoFi a part from the rest.
Retirement savings and other long-term investing comes with no SoFi-created management fees which is also a great win.
Where SoFi Could Improve With Fees
Their fees for trading SoFi-specific ETFs could frankly be better but many are fee-free for the first year. These fees are not exorbitant but are perhaps a little more than other firms charge for their ETFs. In addition, many brokerage firms that allow crypto trading (Robinhood for example) are doing this completely for free. Not one commission fee applied.
All in all, this is a stellar platform but if crypto is your thing, we suggest you look elsewhere. If you're in it for the stocks and the retirement, then SoFi is a match made just for you!
Best Free Stock Promotions