Right now, everyone wants to get in on the stock market. But, as new investors flood into the financial markets, many contemplate which online broker they should use. With so many good options to choose from, it can be a tough decision to make, especially for those just getting started with investing.
You may have heard of Robinhood, Webull, Acorns, and a few other popular platforms. But the unique features of SoFi and Stash have caught the eyes of many new investors recently.
In this article, we will be taking a look at SoFi's Invest vs Stash to compare their services, fees, pros, and cons.
We hope this gives you more clarity on which broker may be a good fit for you, as well as learn a few things about investing.
Summary: SoFi Invest vs Stash
Stash offers online banking and a smart cash management feature beyond the brokerage service
Cryptocurrency is available to trade on SoFi Invest, not on Stash
Stash charges $1 to $9 per month
SoFi is free for trading stocks and ETFs
SoFi Invest and Stash both have fractional shares initiatives
Both have Roth IRA and Traditional IRA accounts to choose from
Both offer prebuilt portfolios to invest in
Stash offers custodial accounts which SoFi does not
Both Stash and SoFi offer other financial services beyond just stock/ETF trading
Best Free Stock Promotions
What Is SoFi Invest?
SoFi Invest is one of SoFi's most popular and largest features offered on its platform. While they offer many financial services, we will be focusing on the investment arm of the business.
SoFi Invest's Mission
The platform has one main priority for users tapping into its Invest feature; to understand your goals and help you reach them. It strives to achieve this by offering a wide range of investing services, not a one size fits all approach.
SoFi Invest Features
Ranging from crypto to automated investing, SoFi Invest covers a broad range of products that you can tap into when using the investment service. And to top it all off, SoFi has a mobile app to simplify the process of buying and selling securities even easier.
$0 Commissions
SoFi doesn't charge any commission on stock and ETF trades made on its platform.
The one caveat to this is with the cryptocurrency it offers. There is a 1.25% mark up on all crypto trades, that's a high spread relative to other brokers. If you are interested in trading crypto through SoFi, make sure you keep this mark up in mind.
Crypto Trading
SoFi's newest feature is its crypto trading. From Bitcoin to Ethereum to Litecoin, SoFi invest has you covered with 24/7 trading on its platform.
As stated previously, bear in mind that there is a 1.25% mark up on crypto trades made through SoFi. Also, bear in mind that you cannot send or transfer cryptocurrency in or out of the account.
Stock Bits
Are you interested in investing in companies that have expensive share prices out of your price range? SoFi has a solution for that as well!
Its Stock Bits feature lets you invest with as little as $1 in countless popular companies.
SoFi lets you buy fractional "bits" of stock depending on how much you want to invest. This is a great option if you are a beginner investor with a small account, but still want broad diversification across many securities.
You can buy a bunch of bits and start to track your favorite companies, no matter how high their stock prices are!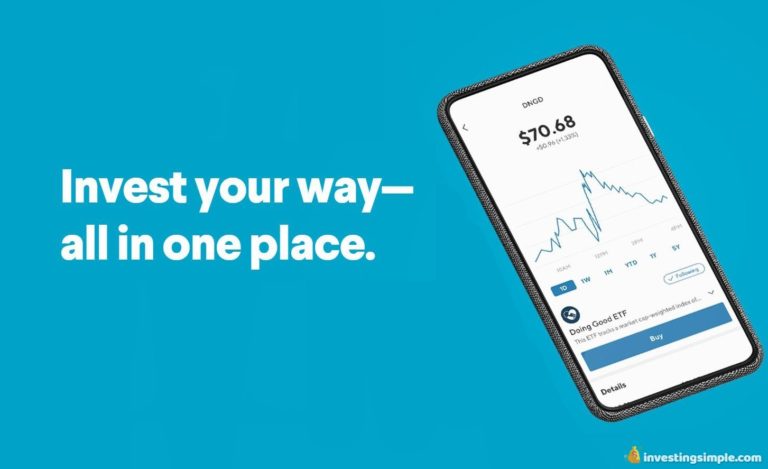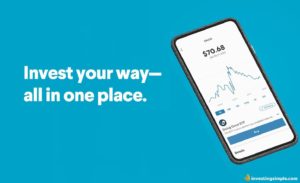 Retirement Accounts
SoFi offers both actively managed and automated Roth or Traditional IRA accounts through SoFi Invest.
You simply open up a SoFi account, set your goals, diversify your portfolio, and watch your money grow. SoFi also has financial planners and live reps just a phone call away. Talking to a live expert can be a great way to get info about which retirement account may suit you best.
If you are indecisive of what will work best for you, SoFi has you covered.
Automated Investing
The last (but certainly not least) feature that I will be covering from SoFi invest is its Automated Investing option.
If you don't want to pick and choose your investments, you can take advantage of the Automated Investing functionality.
After establishing your financial goals, SoFi will automatically create an investment plan, a diversified portfolio of securities, and also rebalance your holdings quarterly.
While SoFi does most of the work for you, the broker still values your specific goals and makes sure that the plan it sets for you reflects your investment goals.
Learn More About SoFi Automated Investing
Automated Investing Account Minimum
If you are opting for an automated investing account, there is a minimum $100 one-time deposit, or you can elect to contribute $20 monthly to open an account.
SoFi Invest Fees
While SoFi offers zero commissions on stock and ETF trades, there are a few things that you should be aware if you're choosing to open up a brokerage account with SoFi.
Crypto Mark-Up
The second and lesser known expense that you will pay on SoFi is the 1.25% mark up on crypto trades, which may be a burden to those interested in buying crypto on SoFi's platform.
SoFi Invest Pros
$0 Commissions on Stocks and ETFs
Educational content on SoFi's website
Stock bits lets you buy portions of companies for as little as $1
Automated Investing will finance your goals with a widely diversified portfolio of investments
Both Roth and Traditional IRA accounts available
Live representatives ready to help you any step of the way when opening an account
SoFi Invest Cons
1.25% mark up on crypto trades
Limited market research offered directly through SoFi
Automated Investing feature only available with a $100 account minimum or $20/month contribution
No tactical trading platform for technical charting
No options or mutual funds offered through SoFi Invest
Cannot transfer or send crypto out of account
What Is Stash?
Stash focuses on two critical components if you are looking for financial freedom. They are saving and investing.
This company provides affordable investment options, online banking accounts, automated saving services, and much more on its platform.
However, a key difference between Stash and SoFi Invest is that SoFi Invest is 100% free for stock and ETF trading as well as automated investing. Stash, on the other hand, charges $1 to $9 per month.
Stash Features
$0 Commissions
Like SoFi Invest, Stash does not charge a commission on the stocks and ETFs that it offers.
Fractional Shares
Instead of having to buy full stocks or ETFs, you can choose to buy portions for a fraction of the price. You will still experience the same market fluctuations of the stock going up or down, but you choose the right amount that you feel comfortable investing with.
Stash Banking
There are a few really cool features associated with Stash Banking.
First of all, you have the opportunity to get your paycheck two days early by using a Stash Bank Account. Just set up a direct deposit with Stash and you are eligible to use this feature.
Another interesting perk with Stash Banking is its flexible money management plan. By setting a goal of how much you want to save per week, Stash will draw money from your checking account into a savings account, earning interest, and also giving you the option to invest it.
Stash Education
Stash's Free Education section on its website is full of informational articles about the stock market, money, and timely market news that you should be aware of as an investor.
From articles on how the stock market works to more complex information on retirement planning, the information is very easy to understand and should help you make better investment decisions.
Retirement Accounts
Stash offers Roth IRA and Traditional IRA accounts, similar to SoFi.
There is a $0.01 account minimum making them virtually free to open as well!
Stash Fees
While Stash keeps its costs low for many of its features, it still operates on a subscription, fee-based structure which involves monthly payments.
Monthly fees will range from $1 per month to $9 per month depending on the Stash subscription you choose.


Stash Beginner
For the Stash Beginner account, you will gain access to a personal investment account, bank account, two-day early pay, and free financial education.
Not bad for only $1/month!
Stash Growth
Stash Growth accounts have all of the features of a Stash Beginner, plus tax benefits for retirement accounts. If you are interested in the Roth and Traditional IRA accounts, this is the lowest-priced account that Stash offers.
Stash Growth users pay a $3/month fee.
Stash+
The final and highest price account is Stash+ which comes in at $9/month. With Stash+ you will have all of the Stash Growth features plus investing accounts for two children, a metal card with 2x stock-back, and monthly market research reports.
If you have older children interested in investing, the Stash card for extra rewards, or monthly market reports, Stash+ may be a great option for you!
Stash Pros
No commissions on stocks or ETFs offered on Stash
Online banking is easy to sign up and the flexible money management plan helps you save
Both Roth and Traditional IRA accounts offered
The mobile app is simple and easy to use
Many educational resources offered on the Stash website
Debit card offers rewards if you have Stash+
Stash Cons
Monthly fees can be pricy depending on your account size and budget
Lacks a tactical trading platform for trade execution and technical charting
Limited research offerings unless you have Stash+
No mutual funds, options, or crypto offered
Final Verdict: SoFi Invest vs Stash
Choosing between Stash and SoFi is not any easy choice.
If you are a fee conscious investor, you will likely lean towards SoFi as they do not charge any commissions or management fees.
Both SoFi and Stash allow you to follow a passive or active investment style, it just comes down to whether or not you can justify paying a monthly subscription for Stash.
If you are looking for crypto trading, that is only available through SoFi Invest.
On the other hand, Stash offers custodial accounts which you will not find with SoFi.
Thank you for reading and good luck as you search for the online broker that works best for you!
Keep Reading: