In the modern world, taking your business online is becoming more and more important. Though for many, starting an online business has a high level of perceived difficulty. From hosting to complex coding, most are unsure how to start. 
A few years ago, creating a website was certainly far more difficult than it is today. Though building a website still has a number of steps to complete, companies like Bluehost, WordPress, Wix and many others have set out to make this process far easier. 
When taking your business to the online world or starting a brand new business online, there are still some considerations that are important. 
In this article, we will be covering the basics of starting an online business, self-hosting vs using a complete website builder, and connecting to social media. 
This article is sponsored by Bluehost.


How to Start an Online Business
Taking a business online requires a few things. First, you will need a domain and hosting provider. Second, you will need a platform to create and design your website unless you plan to code from scratch. 
A domain is the address to a website. Investing Simple's domain is investingsimple.com for example. You can buy a domain through many sources. We recommend purchasing a domain through the same service you use to host your website to keep things simple. 
When starting an online business, you will have to decide how your website will be hosted. After this is determined, you will be off to the races designing a beautiful new site. 
What is Web Hosting?
Simply stated, web hosting is a service that allows someone to make a website that is available to all online. Just like with a rental property or a home, a website effectively rents space, but in this case, it's not a physical location, it's the online world. 
Why do you need a host for your website? A website consists of various code such as HTML or CSS as well as images. In order for this information to be readily available, it needs to be stored somewhere. A hosting provider supplies storage and connectivity to the online world. 
Web hosting generally has two options: self-hosted or hosted (we will refer to hosted as using a website builder or pre-built websites). 
What is Self-Hosting?
Self-hosting may be counterintuitive as you are not actually hosting the website yourself. Self-hosting is when you pay a hosting company to host your website. A company such as Bluehost, one of the most famous and well-known hosting companies, provides you with every step of website creation from purchasing a domain name to awesome customer support to help anywhere along the way. 
The alternative to self-hosting is a hosted website or using a website builder. There are many companies that provide this option such as Wix, wordpress.com, or Squarespace. 
What is Better: Self-Hosting or Hosting?
The key difference between self-hosting and using a website builder comes down to flexibility and ownership. 
Imagine you are deciding between buying a home or renting an apartment. With a home, the house is yours. You are free to alter it as you please; you make all decisions for that property. With an apartment however, you may live there, but you are not the owner. You forfeit ownership decisions and flexibility for convenience. 
Self-hosting vs hosting is a similar conversation. 
When self-hosting a website, you maintain complete control of the website. With a website builder, you will be using another company's software to not only host your website, but also to own it.
There are pros and cons to each option.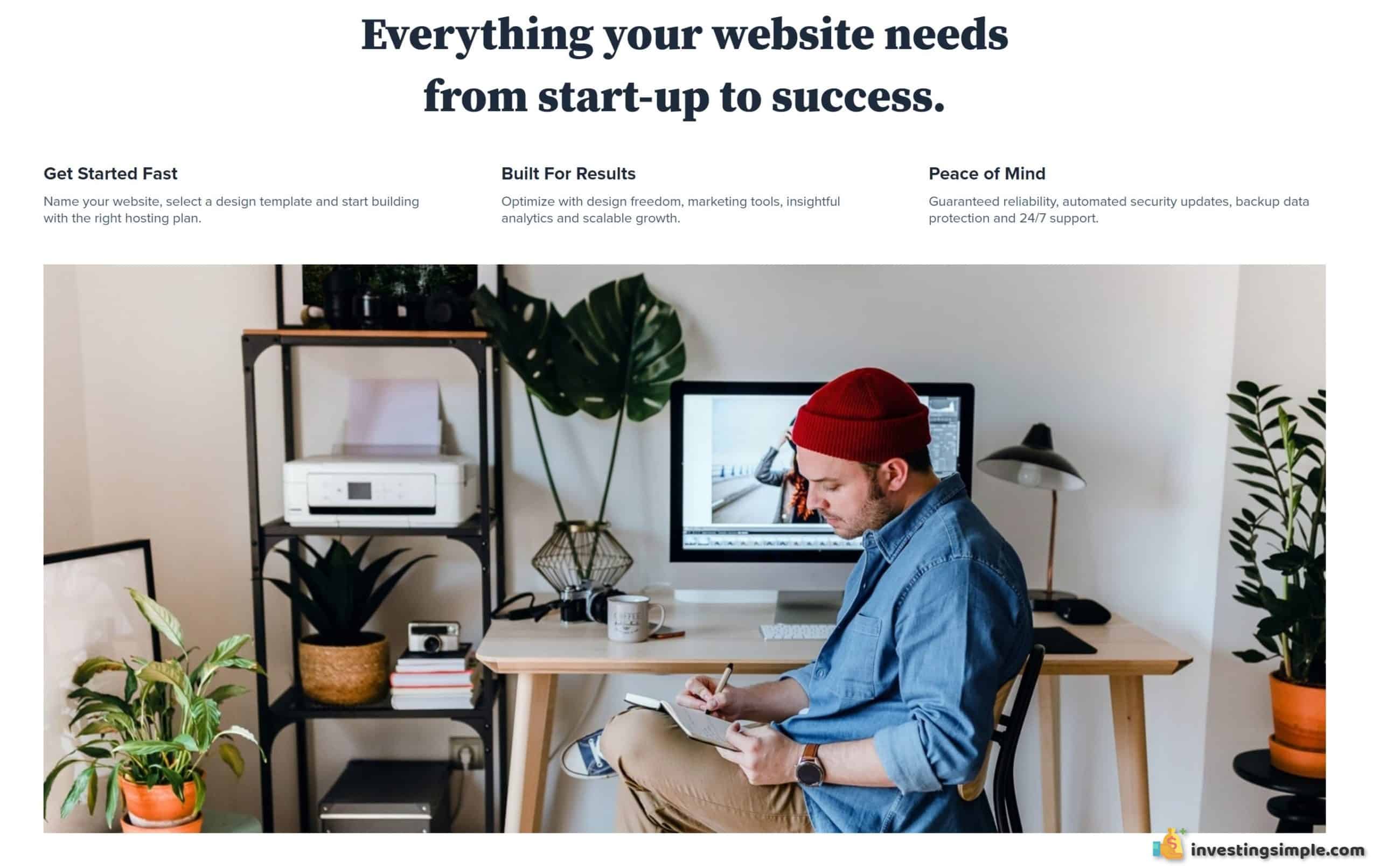 Self-Hosting Pros and Cons
Self-hosting maintains ownership with you. You will own your website and all the content in it. Self-hosting can be more complex, though it comes with more flexibility. 
Most often, people who choose to self host will use wordpress.org. (WordPress.com is a hosted option while wordpress.org is a self-hosted option.) With wordpress.org, you have complete flexibility to build a unique website. You can edit anything you want. You also have access to hundreds of thousands design templates and plugins (software packages that give functionality to your site). 
With this flexibility, you are responsible for everything. If something breaks, you will need to fix it. Similarly, you are in charge of creating everything your viewers will see.
It is relatively cheap to self host. Bluehost has a number of plans that make it highly affordable to get started.
Using a self-hosted option is typically better for those who want to make money with their website. Blogs with ads, ecommerce stores, or other websites seeking to be monetized generally opt for a self-hosted website. 
Hosting Pros and Cons
The big benefit to using a website builder is the ease of website creation and design. It is all drag and drop, which means a template has been created for just about everything. 
You can have a website completely built in no time. 
The drawback here is that you won't have the ability to edit everything. There are some things you will not be able to change. 
Hosting also has a number of hidden costs. While it is relatively cheap to get started, adding capabilities to your site often costs money. 
A hosted website generally cannot be monetized. In fact, the website builder will often place ads on your site for their own gain, though you can pay to have those ads removed. A hosted website will also typically have signatures or copyrights in the footer of the site advertising the host company. 
Hosting, or using a pre-built website, is typically better for simple informational websites. This can include things like a simple blog, local business, or a website for a restaurant.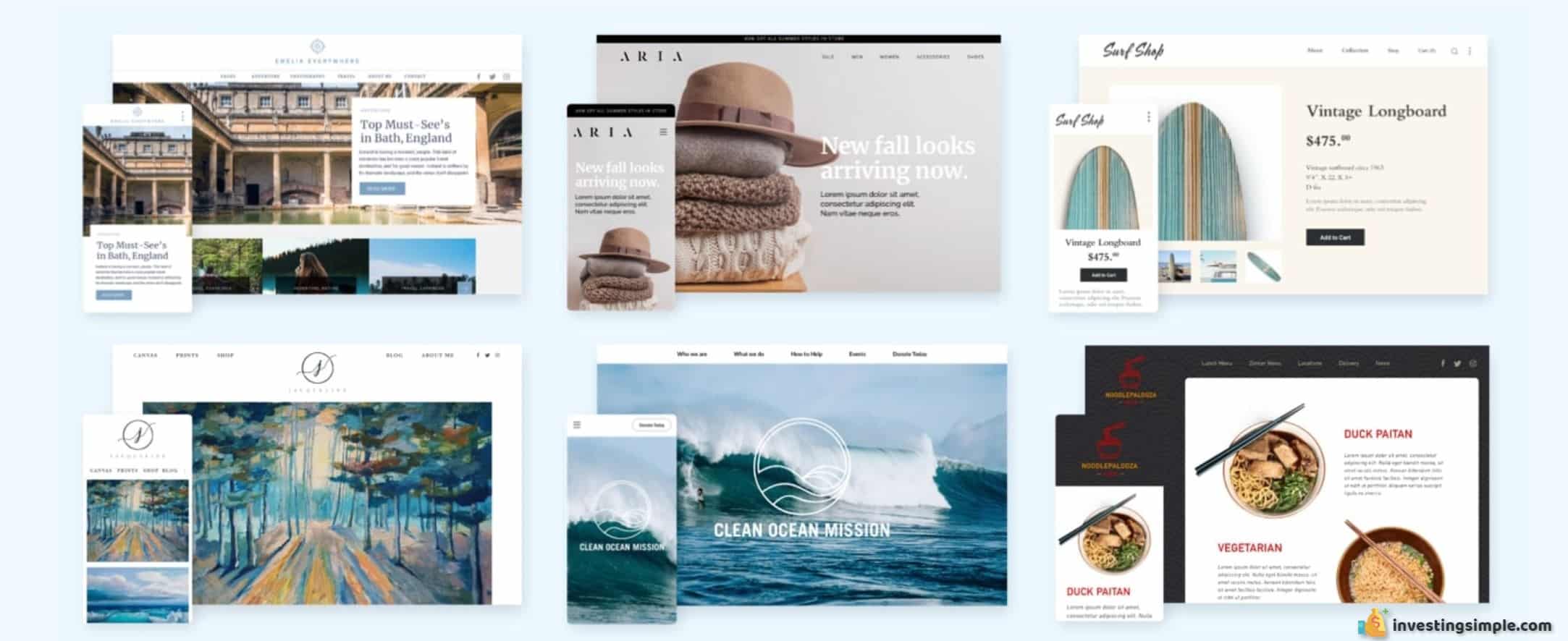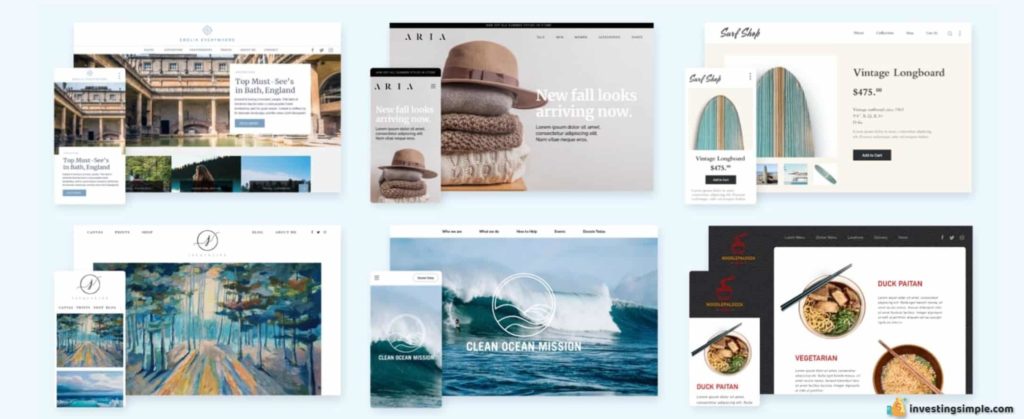 Choosing Your Hosting Provider
Choosing a host depends on your needs and goals for your site. If you want something simple and easy to create, a website builder may be perfect for you. 
If you want more control and ownership, then a self-hosted option may be best suited for you. Bluehost is a great option when it comes to self-hosting. They provide an affordable option with help at every turn. They make it easy to find and purchase a domain, connect your domain to a wordpress.org platform, and receive support for your questions along the way. 
Once your hosting is set up, you will be able to start designing your website. 
Connecting Your Website to Social Media
In order for your website to be successful, it needs the ability to be found. Bringing traffic to your website can be done in a number of ways, though the most common are organically and through social media. 
Organic traffic is when someone conducts an internet search and your website pops up in the search results. This can take time to develop. In order to show up in the search results, you will need to create an SEO strategy. 
Social media is a great way to drive traffic to your site. Whether that is through YouTube, Instagram, or Facebook, having a social media funnel is crucial. Sharing latest posts, discounts, upcoming events, and more on social media is a great way to drive traffic to your new website. 
Social media provides not only another touchpoint for your website, but also a way to engage with your viewers. Building a brand is nearly impossible without engaging with your audience. You viewers will be able to provide you with feedback and new ideas. 
Starting an Online Business: Final Thoughts
Having an online business is a great way to earn money either passively or actively. In fact, it is one of our favorite side hustles. 
Creating a website is not actually as hard as you might think. Many companies have removed the barrier to entry by creating processes and templates to help people bring their vision to life. Whether through a self-hosted or hosted website, there are thousands of resources to help you get started. 
The most important thing is to get started! Like with all investments, time is one of the most important factors. In 5 years, you will thank yourself for starting your online business today. Even if your website isn't a massive success, you will learn new skills and abilities.