In today's active trading environment, investors are constantly seeking new ways to increase their portfolio value at accelerated rates. This acceleration often comes with added risk. And of course, more risk comes with a potential for a higher reward.
In this article we will explore the differences between swing trading and long-term investing. Both of these forms of investing have definite pros and cons and you may be actively using one or both of these methods at any given time.
What is Swing Trading?
Swing trading is an investment strategy focused on taking advantage of irregularities within a stock. When an investor enters into a position (to buy or sell a stock) and then exits in a matter of days or weeks, this is swing trading. This form of trading is commonly present in free brokerage apps such as Webull.
To make this clear, let's walk through a simple example.
Johnny is a long-time follower of Apple and has been watching for patterns or irregularities in the stock price. After preliminary research using technical analysis tools that are available on sites like Webull, Johnny purchases a few shares of Apple.
Before the acquisition, Johnny understands that he will be able to make a profit by using an established risk/reward ratio based on a stop loss and profit target. Once the stock rises to a certain price, Johnny's stop-loss order is triggered, his stocks are sold, and Johnny makes a profit.
While this seems simple on the face, the technical analysis needed requires some leg work. It requires searching for patterns that could indicate a pending jump in the price, whether that is up or down.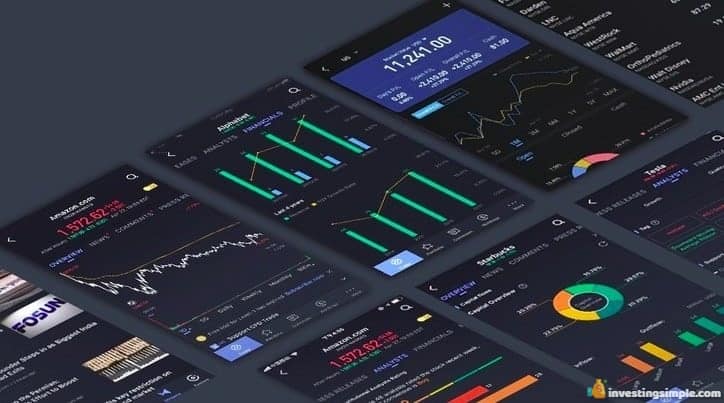 Is This the Same as Day Trading?
To many, this may seem similar to day trading. The difference, however, is with day trading, positions are closed out before the end of the trading window and stocks are not held for more than 24 hours. Swing trading involves stocks that are held at least overnight and potentially for multiple days or weeks before the stock is sold.
Pros of Swing Trading
Short-term profit is maximized by capturing large swings in the market
Technical analysis tools are readily available and helpful when making a decision
Cons of Swing Trading
Positions are sometimes held over nights and weekends
Potential losses are greater if no hedging is involved
Short-term focus often leads to poor decision making over a long period of time
Best Free Stock Promotions
What is Long-Term Trading?
This form of investing is fairly self-explanatory. In short, this is investing in assets such a stocks, bonds, real estate, or the like for at least one year. When this form of investing is prevalent, users can see greater potential for returns for less work than swing or day trading.
Swing and day trading require several trades and hours of research each day or each week. Long-term investing focuses on a larger amount of upfront research with limited moves after the initial investment.
Let's see another example using Johnny once more.
Johnny is saving up for his child's college tuition and recognizes that investing can be like putting gasoline on the fire. He decides that a brokerage account will be best for his child because of the autonomy it will provide as soon as his child turns 18.
After several hours of research and conversations with trusted advisors, Johnny decides to invest in the S&P 500 through an ETF. After this initial investment, Johnny makes minimal moves and changes to his account. Johnny understands that as long as his goals and time horizon haven't changed, then he shouldn't change his investment.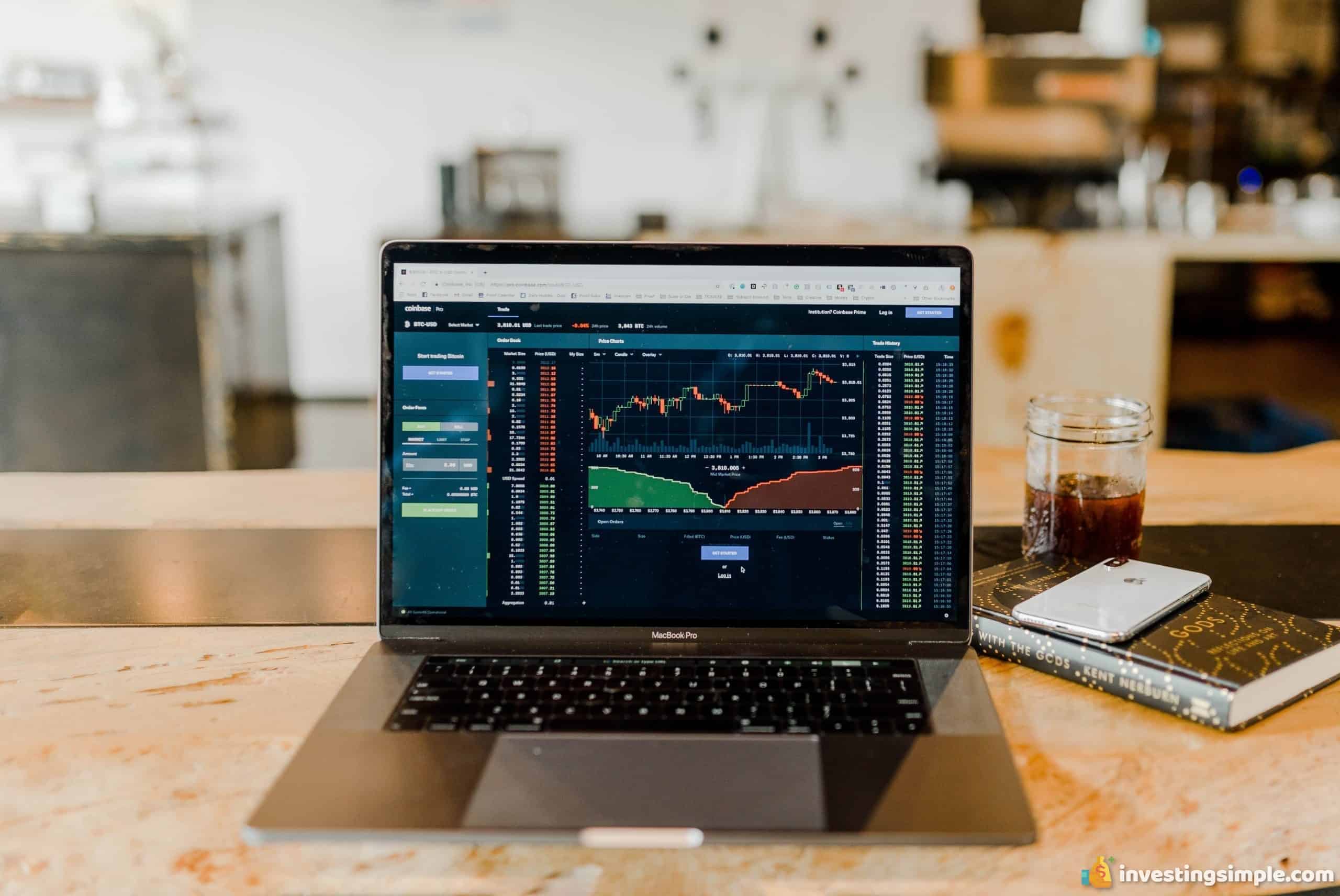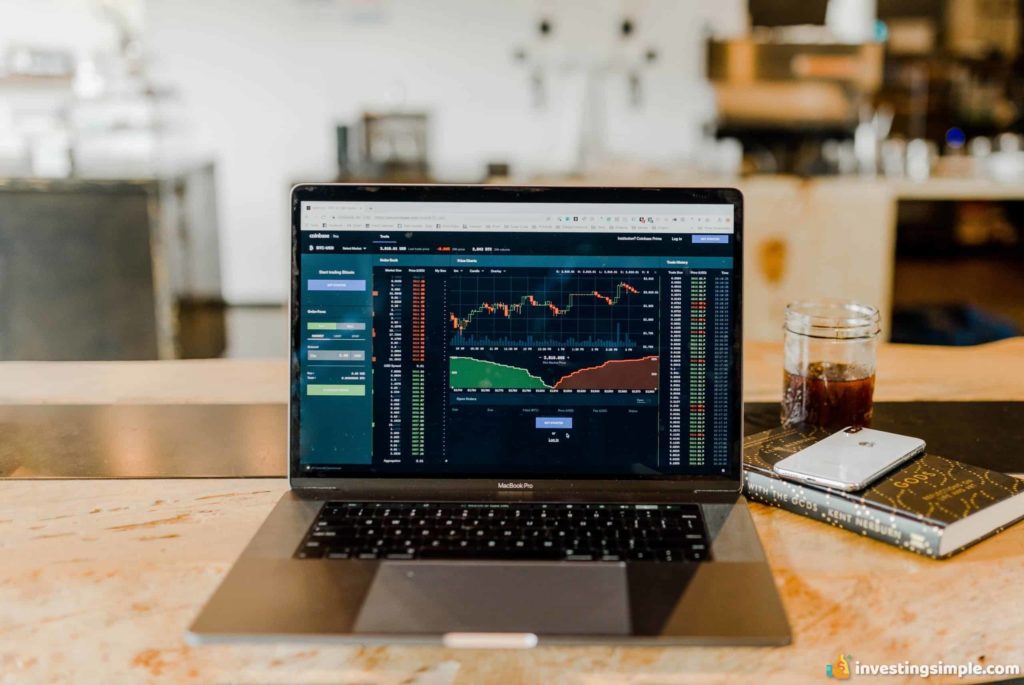 How Can Long-Term Investing Be Used?
Long-term investing can be used in a large variety of settings. Whether it is saving for your child's college education or for the sunny days of retirement, long-term investing can be the key to solid growth at a relatively painless pace.
In essence, any time an investor purchases an asset he/she intends to keep for more than one year, it is considered a long-term investment.
Pros of Long-Term Investing
Low maintenance once invested
Low management fees
Higher probability of goal achievement
Cons of Long-Term Investing
Often high minimum balance requirements
Potential for periods of loss or no growth
Heavy upfront research
Long-Term Investing Resources
There are several great resources and platforms to help investors conquer the world of long- and short-term investing. One of these is M1 Finance. Though great for many things, M1 Finance excels in helping investors reach their goals through long-term investing.
M1 Finance differs from other platforms in its unique approach to investing through Pies. Pies are custom or prebuilt groups of stocks. For example, if an investor is confident about the power of eCommerce, she can create a portfolio made of Amazon, Shopify, eBay, and Wayfair.
After selecting what stocks to invest in, she can then decide what percentage of her investments is directed to what company's stock. Investors with M1 Finance can rest assured that these initial selections will stay the same thanks to M1 Finance's automatic rebalancing.
These features make M1 Finance a great option for those focused on long-term investing. The ability for investors to set up portfolios built for the long-term sets M1 Finance apart from the rest. In addition, with M1 Finance's basic account, members can access these great tools after reaching a minimum balance ($100 for brokerage and $500 for retirement) and with no monthly fee.


Pros of M1 Finance
Free investing platform
Make custom pies or use those created by professionals
Automatic rebalancing
Cons of M1 Finance
Not ideal for short-term investing due to lack of tools for technical analysis
Minimum account balance of $100 for brokerage and $500 for retirement accounts
Conclusion: Trading vs Investing
In short, many of us have been or will continue to be involved in both long-term investing and swing trading. The research that is included in the initial phases is what sets apart the winners from the losers. While swing trading, it is important to use the tools available. This will ensure you are making the wisest decisions for your portfolio. While many have touted their success with swing trading, note that everyone's journey is different. Don't be caught up in the awe of other's success.
Long-term investing is the key to growing long-term wealth. Through M1 Finance, you can reach your goals by creating custom portfolios. These should be directed toward the stocks that you feel will perform best over the long haul. M1 Finance allows users to focus on the future without consistently watching every move in the stock market. By putting your money on auto-pilot, you can reap the rewards of long-term investing with M1 Finance.