Online brokers are flooding the financial services industry, offering up their services to eager investors looking to get their money put to work through stock market.
If you are looking to get involved but aren't quite sure where to start, you've picked the right place! At Investing Simple, we break down the most popular online brokers so you can find a perfect match.
Today we are going to break down TD Ameritrade vs Public, two of the hottest brokers in the industry today. By reviewing the features, fees, pros, and cons of each online broker, we hope that this article helps you in determining whether TD or Public is a better fit for you. Now without further ado, let's get started!
Summary: Public vs TD Ameritrade
Both brokers offer $0 commissions on stocks and ETFs
Public does not offer options trading
TD has a $0.65 per contract fee on options
TD has a highly technical trading platform called ThinkorSwim
Public's group messaging lets users collaborate on investment ideas
Public has fractional shares so you do not have to commit to full stocks/ETFs
Both brokers have well-regarded customer service lines
Both Public and TD let you reinvest dividends through their DRIP program 
What Is TD Ameritrade?

In its simplest form, TD Ameritrade is an online broker that offers trading services to its users. As you take a closer look at TD, however, you discover many features that make it unique and differentiate itself from its peers. Before we get into some of these differentiating features, let's take look at the company's mission statement to find out what TD is all about!
TD Ameritrade Mission
TD Ameritrade's mission is for all of its users to become financially free. TD uses its high-quality features and trading services to make this mission a reality for its users. Here are some of TD's most notable features so you can get a better handle on just how the company is enhancing the financial freedom of its users.
TD Ameritrade Features
TD Ameritrade's features are what make the online broker such a popular choice. And it is not one specific feature that sets TD apart! It is a culmination of them all. From competitive pricing to investing programs to a tactical trading platform, TD truly has it all!
Educational Resources
TD Ameritrade's educational resources can be found on the company website and accessed free of charge! Simply open up a brokerage account and you can take advantage of the informational videos and courses that TD offers. From personal experience, I have taken TD's courses on technical and fundamental analysis and can attest to the broker's expertise. Much of my foundational learning about the stock market came from TD's courses, and you can participate as well!
$0 Account Minimum
Speaking of opening a brokerage account with TD Ameritrade, you can do it too with no account minimum! That's right, whether you are a very large investor or simply want to open an account with no money, TD is accommodative of both! There will also be no commissions on any stock or ETF trades.
Tactical Trading Platform
ThinkorSwim is TD Ameritrade's tactical trading platform and can be downloaded by TD users. Once downloaded, you can analyze stock charts, conduct technical analysis, and get an upper hand on the market! Get real-time stock quotes for free simply by calling TD's customer service number and asking for real-time quotes. Without contacting TD, your platform will be delayed 15 minutes to real-time market prices.
Mobile App
TD Ameritrade's mobile app simplifies all of TD's features and can conveniently be downloaded from the Apple or Google Play stores. Access real-time quotes, trading capabilities, account history information, and so much more on TD's mobile app!
Stock Research
TD Ameritrade offers stock research from highly regarded companies. From Morningstar to Credit Suisse, TD offers top research firms' reports and once again, free of charge! Analyze price targets, credit ratings, and more all on TD!
TD Ameritrade Fees
TD Ameritrade does its best to keep fees low, but nevertheless, there are still some that you should be aware of. Here are some of the most important fees to keep an eye on when opening a brokerage account!
Options Contract Fees
You can buy and sell options contracts on TD Ameritrade, but it will come at a $0.65 extra cost per contract. While this is different than its no-commission stock/ETF trading policy, you can find comfort in the fact that not many other brokers offer no commissions on options! If you are looking for a broker with no extra fees for options contracts, however, TD may not be the best choice for you.
Over The Phone Trades
Whether you are looking to do an over the phone stock, option, or ETF trade, this service will cost you an extra $25 per transaction. This goes for both buys and sells. While this may be steep for some, if you are making a big trade, the extra assistance from a broker may be well worth the extra fee.
TD Ameritrade Pros
Purchase individual stocks and ETFs commission-free
Stock reports from well-regarded research firms
$0 commissions on stocks and ETFs
Tactical trading platform in ThinkorSwim
Dividend Reinvestment Program (DRIP)
Voted #1 broker by Investopedia
A vast array of educational resources
$0 account minimum
Mobile app simplifies the TD experience
TD Ameritrade Cons
No fractional shares offered
Per contract options fee of $0.65
Pricy over the phone trades
Not an automated investing service (good or bad depending on what you are looking for)
What Is Public?
Public is an online broker that is mainly focused on investor collaboration. Public is unique as it is not just an online broker, but also a social network of like-minded individuals seeking to increase their financial well-being.
The app has stock-specific channels and a main feed where investors can view the investments that their friends are making as well as follow top investors they look up to.
Let's take a look at Public's mission for its users!
Public's Mission
Public's main mission is to make the stock market social. Public aims to make its platform as collaborative as possible so investors can share their wisdom with one another to be mutually beneficial. By building a community of investors, Public hopes that all of its users will eventually attain their financial goals and well-being.
Public Features
Public's features make it operate like a traditional broker with a few twists. The difference with Public, as opposed to TD Ameritrade, is that it doubles as a social outlet for investors to speak their opinions and share ideas. Let's take a look at some of Public's features!
$0 Commissions
On Public, you can invest in stocks or ETFs with no added commission. Similar to TD, when you decide to make a trade on Public, instead of being charged a commission, this fee will be completely erased. Not a bad deal, especially for investors that are eager to keep costs low!
Fractional Investing
Public gives its users the ability to buy "slices" of stock instead of committing to full shares. This is different than TD which requires its users to buy complete shares of stock. With as little as $5, you can buy a "slice" of any stock or ETF that Public offers. You may find this feature particularly attractive if you are a smaller investor looking to diversify amongst many securities that may be pricy.
By taking advantage of this feature, the stock price is no longer a factor keeping stocks like Google and Amazon out of reach.
Group Messaging
You can join groups on Public to explain your own strategies and learn from others. By allowing users to network with others, ideas can flourish, and much can be learned from other's experiences!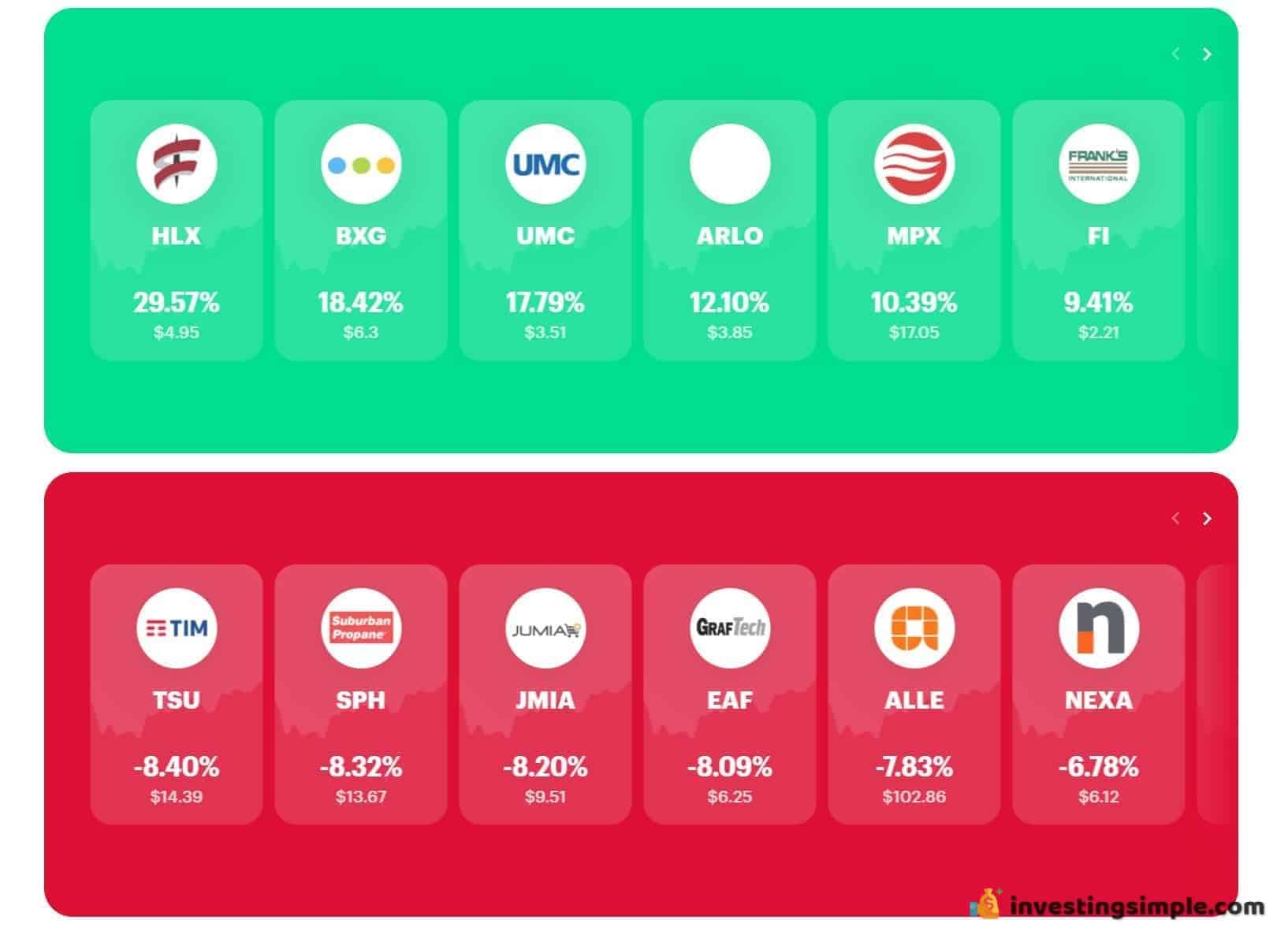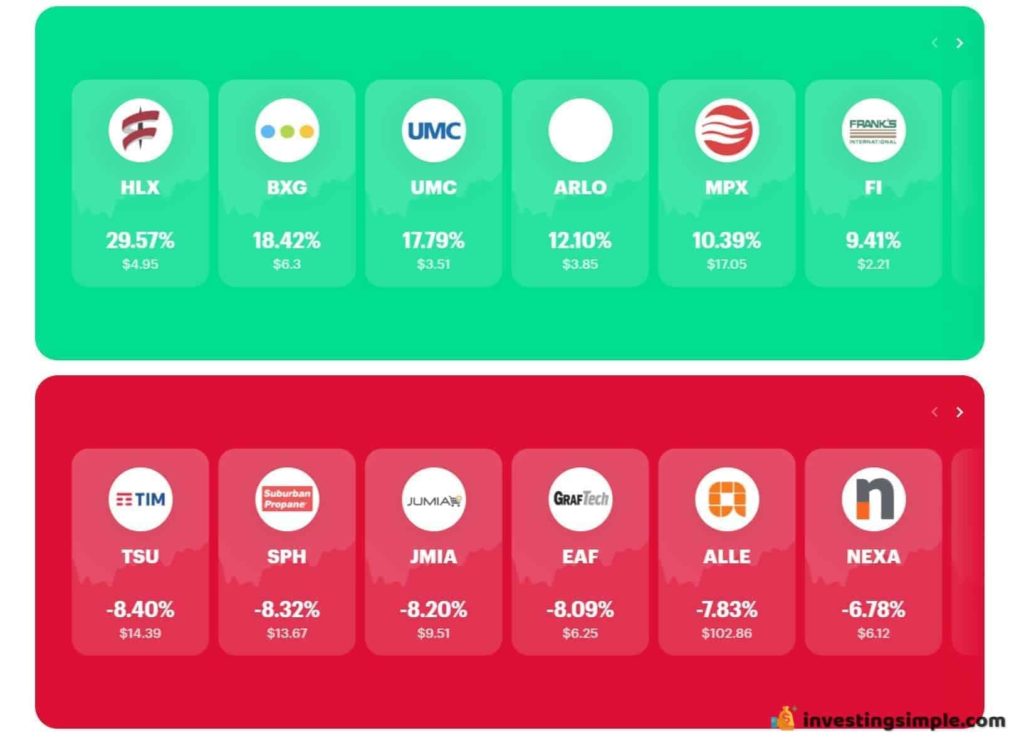 Public Fees
While yes Public has a low fee structure, there are still some fees that you should be aware of if you decide to open up a brokerage account with the company.
Over The Phone Trades
Similar to TD, Public offers over the phone trades for its users. The only difference lies within the Public's commission structure, charging $30 as opposed to TD's $25. This number may be steep for some, so make sure you understand this before making any over-the-phone trades through the broker!
Paper Statements
While Public does offer online paperwork, if you prefer paper statements you'll have to pay up. If you do decide to elect for paper statements, this will cost you $35. This number includes the shipping of the paperwork and the actual cost of the materials to your door. Instead, you can elect for online forms to save both your wallet and the environment!
Public Pros
No commissions on stocks and ETFs
Group chats allow users to collaborate on stock ideas and share wisdom
Fractional stock trading
No account minimums
Limited fee structure
Well-regarded customer support
Public Cons
No options offered
Not a tactical trading platform
Low automation (may be pro or con depending on your interests)
High over the phone trading fees
High paper statement fee
The Final Verdict: TD Ameritrade vs Public
To wrap up, it is no doubt that TD Ameritrade and Public deserve the attention they are getting from investors. With both brokers offering world-renowned services at cheap prices, investors using both platforms can experience quality without having to pay up.
At the end of the day, it all comes down to your personal interests in an online broker. If you are interested in a highly tactical trading platform to execute your investment ideas and are not seeking the help of others, TD may be a great option. If instead you are new to the industry and would love some extra ideas and guidance from others in your position, Public is a great choice.
No matter what you decide, we at Investing Simple hope the information here will help you make the right decision in your determination of an online broker.
Best Free Stock Promotions