According to the U.S. Bureau of Labor Statistics (BLS), inflation is running at an annual rate of 5.3% for the 12-month period through August 31. That may seem pretty tame compared to the double-digit inflation of the 1970s and early 1980s, to say nothing of the hyperinflation that's ravaged some developing countries in the recent past.
But compared to the roughly 2% inflation rate we've been averaging for the past two or three decades, 5.3% is disturbing. Not only does it increase the cost of living, but it also reduces investment returns.
For example, let's say you've been averaging returns of about 7% on your portfolio for the past 10 years. A 5.3% inflation rate will reduce the real rate of return on your portfolio to just 1.7%. That means your portfolio is suddenly growing much more slowly than it has in the recent past.
There's no surefire way to beat inflation, especially since it seems to affect certain products and services more than others. But there may be a way to increase your investment returns enough to overcome rising inflation by investing in those companies and sectors best positioned to benefit from inflation.
Below are what we believe to be the seven best inflation stocks for 2021.
High Dividend Stocks
How well dividend stocks will perform in the face of inflation largely depends on how fast prices rise going forward. But if inflation continues to hover around 5%, high dividend stocks may be an option.
A rich source of high dividend stocks is the Dividend Aristocrats. These are large, well-known companies. To qualify as Dividend Aristocrat, a company must meet the following criteria:
Be a member of the S&P 500.
Have increased total dividend per share amount every year for at least 25 consecutive years.
Have a minimum float-adjusted market capitalization (FMC) of at least US$ 3 billion as of the rebalancing reference date.
Maintain an average daily value traded (ADVT) of at least US$ 5 million for the three-months prior to the rebalancing reference date.
You can find a list of these stocks at the S&P 500 Dividend Aristocrats (SPDAUDP) site. There are 65 in all. Companies like AT&T, T Rowe Price, Exxon Mobil, Chevron, and AbbVie are currently paying dividend yields of about 5% or more. That will at least keep you in sync with the current rate of inflation.
But high dividend stocks also have the advantage of being consistent on the price-performance side. Because Dividend Aristocrats have a long history of increasing their dividends, they're popular stocks. That means their stock prices tend to rise over the long term, enabling them to outperform inflation.
You can choose to invest in the stocks that have the highest dividend yields, or you can also invest in an exchange traded fund (ETF) that specializes in Dividend Aristocrats.
One example is the ProShares S&P 500 Dividend Aristocrats ETF (NOBL). The fund is invested in all 65 companies with an annual dividend yield of 2.32%. But apart from the dividend yield, the fund has had a year-to-date return of 19.23% (through August 31), and a five-year average annual return of 13.69%. Based on both the year-to-date and five-year performances, the NOBL fund has provided returns that easily outpace the 5.3% current inflation rate.
Energy Stocks

Energy is historically one of the most volatile commodities in the economy. Since the economy goes nowhere without energy, investing in energy stocks can be one of the best strategies for protecting your portfolio from inflation.
The connection is certainly valid for 2021. Oil opened the year at $47.62 per barrel, and currently sits at $72.56. That represents an increase of about 50% since January 1.
Major energy stocks have followed suit, and represent an inflation beating investment thus far in 2021.
Exxon Mobil (XOM) not only has a current dividend yield of 6.3%, but the stock price has also increased by about 34% since the beginning of the year. The situation is similar with Chevron (CVX). The company pays a dividend of 5.46%, and its stock has increased by about 15% since the beginning of the year.
If you're looking to develop a comprehensive strategy to protect your portfolio from inflation, energy stocks rate a position on your holdings.
Raw Materials Stocks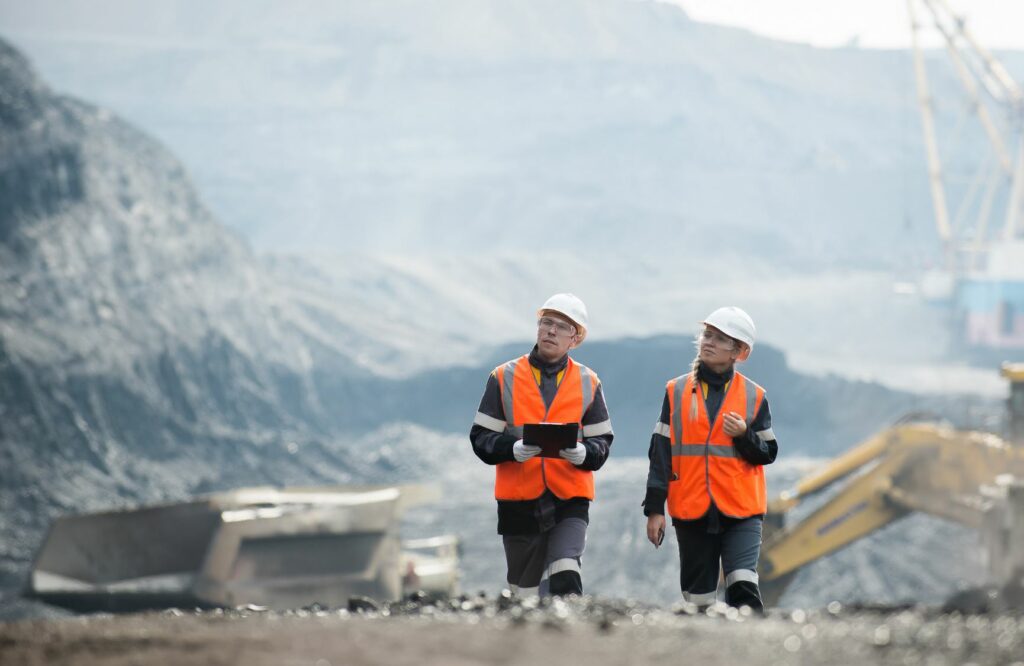 Despite living in an increasingly digital/electronic/virtual world, everything in human existence is made out of raw materials. That includes everything from paper and plastics, to metals and even the roads we drive on. All the raw materials are being mined and refined by companies engaged specifically in that sector. And because raw materials are essential to the economy, they tend to react decisively to rising inflation.
As an example, if you believe the price of iron ore is likely to rise – if for no other reason than because of Joe Biden's pending infrastructure plan – you may want to consider investing in BHP Group (BHP) or Rio Tinto (RIO), both of which are currently paying dividends in the neighborhood of 10%.
How about all the batteries for the electric vehicles that are turning up on the roads, and predicted to take over America in the next decade or so? Every one of those batteries requires nickel. If you believe nickel prices are headed higher, you may want to take a close look at a company called Vale (VALE). Not only is it the largest nickel producer in the world, but it has a price-earnings ratio of five, and a dividend yield to match.
Think about the large-scale transitions going on in the world and learn the raw materials needed to make them happen. Since those materials are in such high demand, they're likely to benefit from a general inflation. And even if inflation subsides, there's an excellent chance that they'll continue to be solid investments.
Commodity Stocks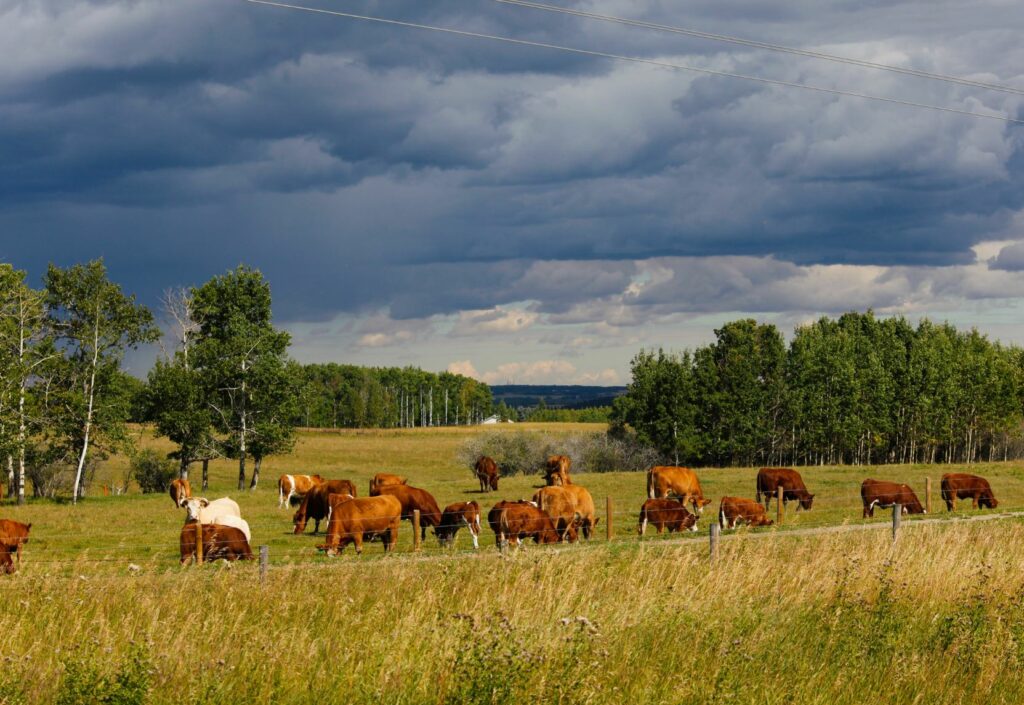 Apart from energy and raw materials, commodities also have a history of a positive correlation with inflation. This is especially true in the food category, which tends to have an especially acute reaction to inflation. Just look at the recent increases in prices for food items like meat, fish, and cereals.
Archer Daniels Midland Company (ADM) is a major producer of agricultural products, including corn, wheat and oilseeds, and has an extensive distribution system. The stock currently pays a dividend in excess of 2%, and trades at a very conservative 15 times earnings.
A major provider of packaged foods is Chicago-based Conagra Brands, Inc. (CAG). The company is paying a dividend above 2.5%, with a price-earnings ratio of 12.5.
Timber-based products are another commodity that has the potential to have a positive reaction to rising prices. Canadian-based West Fraser Timber Co. Ltd. (WFG) is a diversified wood products company that produces and sells lumber, panels, and pulp and papers in western Canada and the southern United States. Apart from the potential benefit from inflation, the stock may advance due to the acute shortage of housing in most of the nation.
Real Estate Stocks
Perhaps no other sector of the economy has benefited more from inflation than real estate. You may be able to ride the inflation wave victoriously by investing in the right real estate stocks. This will be especially true of companies engaged in homebuilding and homebuilding supply.
Two of the largest home-building companies in the country are D.R. Horton (DHI) and PulteGroup, Inc (PHM). D.R. Horton operates under several different names, building and selling homes in 28 states. The company provides both detached and attached housing units. The current P/E ratio is 9.
Based in Atlanta, PulteGroup Inc. similarly builds and sells both single-family and attached housing units, including condominiums. The company operates under various names, including Centex, Pulte Homes, Del Webb, DiVosta Homes, American West, and John Wieland Homes and Neighborhoods brand names. The company stock currently trades at a very attractive P/E ratio of just 8.
On the homebuilding supply side are Home Depot (HD) and Lowes (LOW). Home Depot is a home-improvement retailer that sells various building materials, home-improvement products, lawn and garden products and similar merchandise to homeowners, third-party installers, professional renovators and remodelers, general contractors, property managers and many others.
Lowe's is Home Depot's main competitor, operating nearly 2,000 outlets across the United States. Like Home Depot, the company is well positioned to take advantage of a building boom, as well as to benefit from rising prices.
These companies are another example of stocks likely to perform well despite inflation. The country has an acute need for more housing, and these companies stand to benefit from the increased demand.
Growth Stocks
Growth stocks represent companies that are growing faster than other competitors in their industry sectors. And rather than paying dividends, they typically retain profits within the company, reinvesting them in future growth. The benefit with growth stocks in an inflationary environment is that their long-term performance has made them one of the best inflation protections there is. Though they may not outperform inflation each and every year, they easily overcome it over the long term.
You can certainly invest in individual growth stocks, but it does tend to be something of a gamble. Many of the best performers are young, up-and-coming companies with uncertain futures.
A better strategy may be to invest in funds that specialize in growth stocks. One example is the Invesco QQQ Trust (QQQ). It's an exchange traded fund that tracks the NASDAQ 100 Index, representing the 100 largest non-financial companies traded on the NASDAQ, based on market capitalization.
The fund performance is as follows:

Notice that QQQ has not only matched the S&P 500 index thus far in 2021, but both its five-year and 10-year results have outperformed the S&P 500. The 10-year return of nearly 23% will easily overcome a 5% rate of inflation, or even a higher rate.
Healthcare Stocks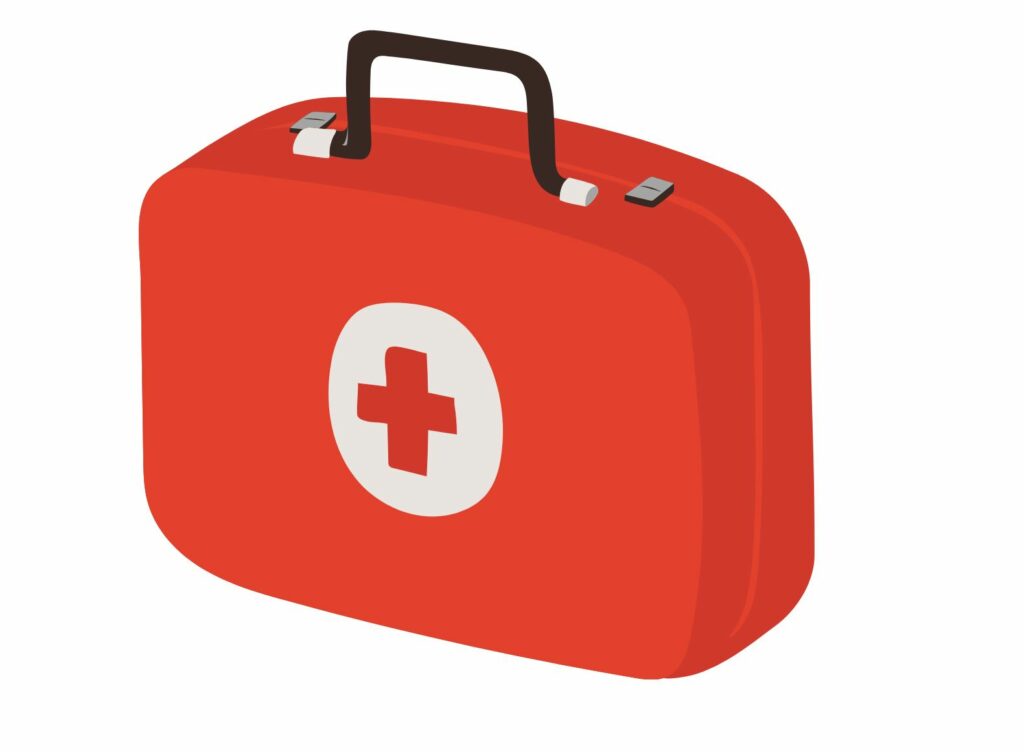 The healthcare industry may not be the first sector that comes to mind when the topic is inflation, but it's an incredibly resilient sector that performs well in all types of economic and financial environments. Because of the critical nature of healthcare, it tends to have the type of pricing power that will enable it to at least keep up with inflation, or even exceed it.
One of the complications with healthcare stocks, however, is that it's a more diversified field than is commonly understood. For example, there are direct healthcare providers, healthcare product manufacturers, and health insurance companies, just to name a few.
On the insurance side is United Healthcare (UNH). It's not only the largest health insurance company in America, but also the second largest healthcare provider, behind CVS. Not only is the company a leader in providing employer sponsored health insurance plans, but it's also a major provider of Medicare Advantage and supplement plans. The company's stock has provided a year-to-date return of 20%, and nearly 50% over the past 12 months.
Among direct healthcare providers, CVS Health (CVS) is the largest in the country. Best known as a pharmacy chain, it operates nearly 10,000 outlets, with Minute Clinics available in more than 1,100 of those locations, to provide frontline healthcare directly to patients. CVS also works to provide institutional healthcare services to employers, colleges and universities, governments, and other organizations. The company's stock has a year-to-date return of about 15%, and 40% over the past 12 months.
Where to Invest in Inflation Stocks
There are plenty of brokers where you can invest in inflation stocks and other securities. Because inflation is something of an investment disruptor, you'll need to be able to move quickly from one stock sector to another as circumstances change.
An excellent investment app that meets that requirement is Robinhood. Like other investment brokers, they offer commission-free trades on stocks, options, and ETFs. But it's an incredibly simple app that's designed specifically for fast, easy trading. And you can open an account with no money at all.
Robinhood offers margin trading, though you will need a minimum of $2,000 in account equity to take advantage of the strategy.
But Robinhood offers a few benefits that aren't provided by big-name brokers.
For example, they are currently paying 0.30% APY on cash balances that are FDIC insured for up to $1.25 million. They also give you the ability to earn stock for referring family and friends to the service.
And in one of the biggest departures from mainstream stock brokerages, Robinhood offers trading in cryptocurrencies. This may be important in an inflationary environment because many investors believe cryptocurrencies are fast evolving into an effective inflation hedge.
Robinhood enables you to trade in seven cryptos, including Bitcoin, Bitcoin Cash, Bitcoin SV, Ethereum, Ethereum Classic, Dogecoin, and Litecoin. What's more, like other investments offered on the platform, crypto trading is available commission-free.
Robinhood relies on revenue generated by spreads on both the purchase and sale of crypto. This is typical of how crypto exchanges work, except that the exchanges also charge transaction fees for trading. Robinhood does not.
Best Inflation Stock: Bottom Line
In the past, the recommended strategy for dealing with inflation was to simply add gold to your portfolio. The theory is that as a "real asset", gold will rise in value as inflation accelerates. But this clearly hasn't been the case so far in 2021, as gold prices have gone soft in the face of rising inflation.
That should hardly be surprising. Both the economy and the global financial system are much more complicated than they were back in the 1970s and 1980s when that strategy may have been effective.
The best strategy for dealing with inflation, as it is with nearly any economic or financial condition, is to bet on diversification. That will require spreading your portfolio across multiple investment sectors likely to benefit from rising inflation.
Given that inflation is highly unpredictable, that looks to be the best strategy for dealing with however this round of inflation will play out. It's not guaranteed to work, but reliable options are few and far between.
Best Free Stock Promotion