Acorns is a micro-investing app that will automatically invest your spare change. Chances are good you won't even miss those nickels, dimes and quarters rolling around in your car or in your pockets at the end of a day.
This automatic feature is called round-ups. When you spend money through a connected debit card, the app will round up the amount you spent to the nearest dollar.
It does not matter how small the amount is. It could be pennies.
For instance, you may spend $14.99 on a salad for lunch. Acorns will round it up to $15.00 and shuttle that extra penny into your investment account. It sounds like a ridiculously small amount of money, but those pennies build up quickly. Best of all, you won't even miss the spare change, and it won't be rattling around in your car.
You also have the option of making one-time deposits. These deposits can be as lows as $5. You can set up auto deposits on a weekly, monthly, or any other time range.
Online investing apps do not have physical locations. Because of this, your investments are intangible. In years gone by, there was a brick-and-mortar bank where you could go if you had questions about your account, to make withdrawals, or even speak to a customer service rep. Since online apps lack this, it may concern you that your money is safeguarded. With Acorns, you can rest assured that your money is protected.
Federal Deposit Insurance Corp (FDIC) Coverage
Acorns offers clients Acorns Visa debit cards issued by Lincoln Savings Bank. The bank is a member of the FDIC, which insures your deposits.
The FDIC covers your cash reserve accounts up to $250,000.00.
The FDIC was set up to:
Insure deposits
Examine and supervise financial institutions for safety, financial stability, and consumer protection
Work to resolve complicated financial issues
The corporation insures trillions of dollars of deposits in U.S. banks, which includes deposits in virtually every bank and savings association in the country.
Additional FDIC Customer Protection
The FDIC directly supervises and examines banks and savings associations for operational safety and soundness. Banks can be chartered by the states or by the Office of the Comptroller of the Currency.
Securities Investment Protection Corp (SIPC)
Another worry you may have is that Acorns could close its virtual doors and your money will be lost. Set those worries aside because Acorns is also a member of the SIPC, which provides an additional layer of protection for your assets.
This corporation protects customer assets that go missing if member firms are forced to close when the firm is bankrupt or in financial trouble. Keep in mind, this is highly unlikely to happen.
The SIPC insures the value of your investment portfolio, as well as any cash you have in reserve. This insurance covers up to $500,000 in securities. It also insures up to $250,000 of cash.
The Corporation is required to refund your money and securities as fast as possible.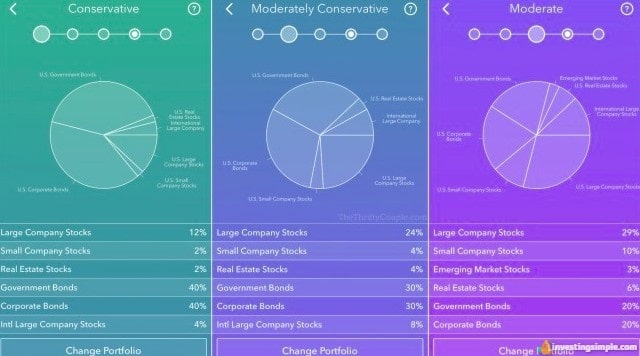 How does the SIPC determine the value of your investment portfolio? Your shares will be worth the price on the close of the business day on the date the petition is filed with the SIPC.
Always remember that you are responsible for monitoring your total to be certain you do not exceed SIPC insurance limits. This could mean some of your funds are uninsured.
The SIPC gives a broad range of coverage for customers by requiring brokers to:
Have a minimum amount of liquid assets readily available, which serves as an emergency fund for the platform
Keep customer assets in separate accounts from the firm's own money
Your Portfolio Losses Are Not Covered
Always keep in mind that any financial losses you have while trading are not insured by any legal institution.
There are no financial platforms out there that will cover the losses you experience when trading.
Your trading decisions are up to you. At the end of any given trading day, the value of your stocks may be up, or they may be down. If you suffer a loss in the value of shares at any time, you carry that burden, and there is no insurance anywhere to refund that loss.
This is just one reason why it's absolutely crucial for you to do your homework to understand all the factors involved in investing. You need to understand the market and also how Acorns works before you begin actively trading.
Conclusion: Acorns FDIC/ SIPC Coverage
Acorns is a solid micro-investing app that lets people put even pennies into their portfolio. It's most likely you won't even miss that spare change, which will add up faster than you think.
Because Acorns is affiliated with a bank, the FDIC covers your cash reserve accounts up to $250,000.00. In addition, the SIPC covers up to $500,000 in securities in your portfolio, and also insures $250,000 of cash.
This insurance gives you peace of mind if you're concerned about Acorns closing its doors and your money disappearing into thin air.
However, your investing choices are your own to deal with. You will never be covered by losses on any given day, so always proceed with caution.
Best Free Stock Promotions