*Investing Simple is affiliated with Fundrise and we may earn commissions if you click on a Fundrise link*
Most often, when considering investments, investors are drawn to stocks and bonds. Indeed, it is most common to see a portfolio made up of traditional investments only.
But what else is there to invest in? Of course, real estate is fairly common. But there are actually many other investment vehicles to consider.
Alternative investments are loosely defined as an investment outside of stocks and bonds.
So, what alternative investments are there? And how do they work?
In this article, we cover some of the best alternative investments and how to get started!
Best Alternative Investments
As mentioned before, alternative investors are really any investment outside of stocks and bonds. These can include artwork, private credit, real estate, collectibles, wine, water, farmland, and more.
Let's dive into some of the most popular and most lucrative.
1. Artwork
Artwork as an investment has existed for many years.
In fact,  Baron Claes Ralamb opened the first known art auction house in 1674 in Stockholm. Sotheby's and Christie's followed many years later.
Artprice estimated the total art market in 2021 at $65 billion. That's a lot of artwork.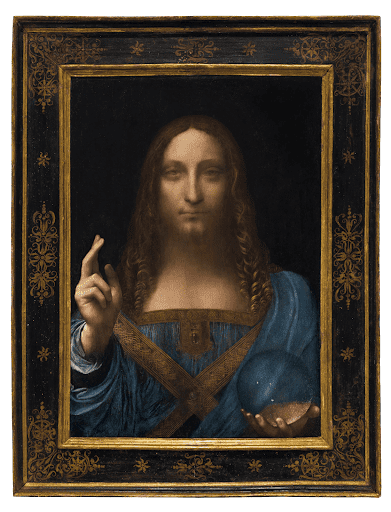 Art as an asset class has historically provided excellent returns. Citibank found that art as an investment has even outperformed the S&P 500 over the last 25 years - 14.7% annual returns vs 9.5% from the S&P 500.
You can invest in artwork on platforms like Masterworks here!
Artwork can be purchased through online auctions, galleries, or even Etsy, though purchasing an individual piece can be quite costly and feature higher risk. Instead, many investors choose to purchase artwork through a fund offered by Yieldstreet or own shares of famous works offered by Masterworks.
Art provides investors with a true hedge against inflation as it is a tangible asset. Furthermore, it has a low correlation to the stock market, which is critical when building a well-balanced portfolio.
To learn more about art as an investment class, be sure to check out this complete guide to artwork investing here!
2. Private Credit
This section was sponsored by Percent. 
Private credit involves lending money to companies or individuals who are unable to secure loans from traditional financial institutions. This type of investment is typically offered by private equity firms, hedge funds, and other institutional investors.
Private credit investors typically earn returns through interest payments and fees charged to borrowers.
When comparing private credit against more traditional assets like stocks or bonds, there are a few main draws. First, private credit investments tend to offer higher yields than traditional fixed income investments. This is because private credit investors take on more risk than bond investors, as they are lending to companies that may have a higher probability of defaulting on their debt.
Second, private credit investments often feature a more stable source of income. Unlike stocks, which can experience significant volatility, private credit investments tend to have lower levels of volatility.
And third, private credit investments can offer investors greater diversification as these investments are often not correlated with public markets, meaning that they can provide a hedge against market downturns.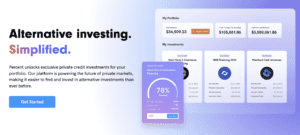 Private credit has traditionally been reserved for institutional investors. However, today, accredited investors can begin investing in private credit opportunities with a company called Percent.
Percent is dedicated to making private credit more transparent and accessible. The best part? Their offerings feature no fees for investors and a low minimum of $500. Their online platform makes investing in this asset class quite simple.
Click here to learn more about Percent!
3. Real Estate
Many investors do carry real estate in their portfolio in the form of their own house.
However, many believe that a house is not inherently an investment. When you live in the house yourself, then it really is more of a liability.
House hacking, or the idea of living in one unit of a duplex or triplex and renting out the other unit(s), is one way to truly turn your home into an investment.
While real estate as an investment can carry with it heavy capital requirements, tenant management, and pesky maintenance fees, it certainly builds wealth over the long term. In fact, over the last 200 years, 90% of all millionaires have been created through real estate investments.
Investing in real estate can come in many forms such as single family dwellings, multi family units, commercial, storage, and more. Alternatively, you can invest in real estate funds or REITs.
Fundrise is a popular investment app that allows you to participate in real estate investments without the heavy capital requirement.
4. Wine
Investments come in many shapes and forms, or in this case, a liquid. Wine can serve as another investment option that shares no correlation to the stock market.
Instead, wine's value can rise and fall based on weather patterns, harvest yields, trends, and consumer preference.
The old adage "age like fine wine" is one you've probably heard. Wine investments, like most investments, often require time and patience.
Some studies have found that wine has returned average annual returns of 13.7%.
Of course, to invest in wine you can get started by purchasing individual bottles on your own. But you can also buy wine for investment purposes from Sotheby's, Christie's, and Winebid.
Check out this beginner's guide to investing in wine here to learn more about this asset!
5. Farmland
Farmland is perhaps one of the longest standing investment classes to exist. In recent years, it has really grown in popularity. Farmland is really a sub category of real estate, though it deserves its own mention.
Bill Gates is actually a massive proponent of farmland. In 2021, he became one of the largest land owners with over 269,000 acres of farmland.
So, what is the draw for farmland?
Simply put, farmland provides the world with food. And unlike stocks, companies, cryptos, etc, farmland is finite. In other words, the amount of farmland in the world doesn't change. If anything, it has become more scarce over the years as there are less farmers each year.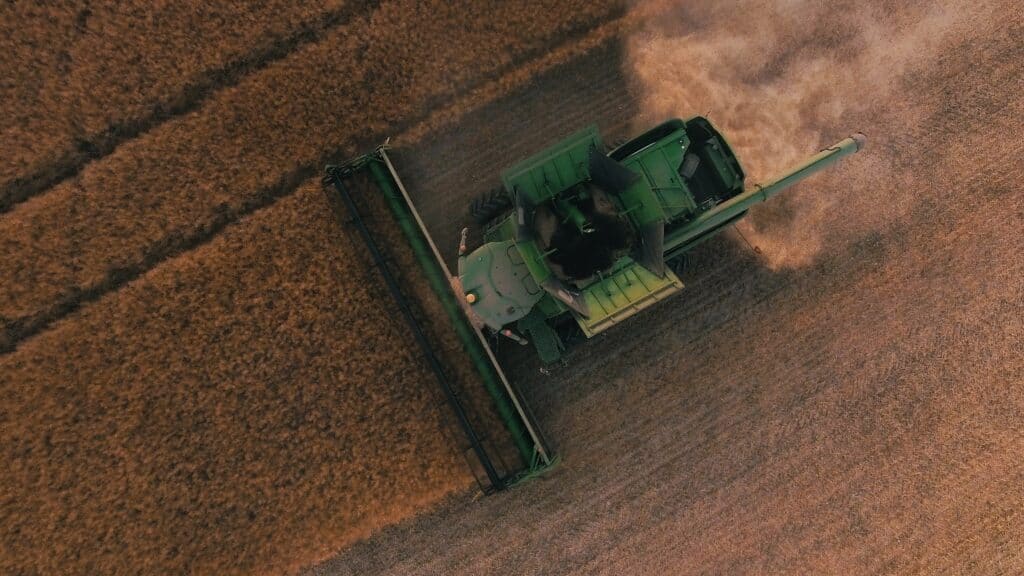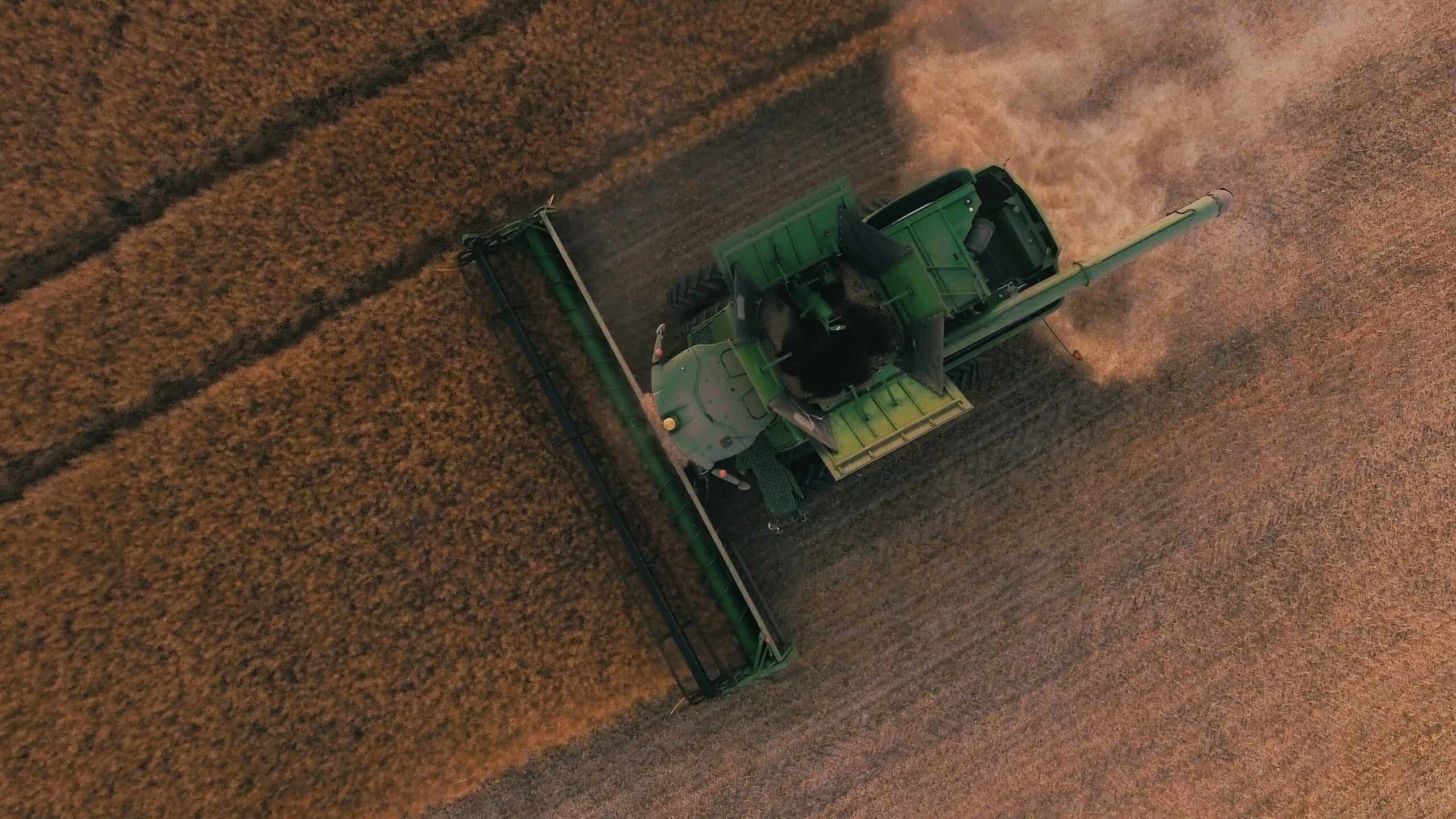 Farmland as an asset class has also provided strong returns.
Over the last 20 years, its averaged 12.2% per year.
Like artwork, this has historically been a highly difficult asset class to buy into without significant capital. Now, platforms like Acretrader make investing in farmland as easy as clicking a button.
Check out this farmland investing guide for beginners to learn more!
6. Cryptocurrency
Crypto was a major buzzword for a number of years as Bitcoin rose in popularity. Most recently, the crypto market has seen a major decline and has thus lost some of its hype.
Despite its decline, crypto can still be a great investment. Platforms like Coinbase or Crypto.com have made crypto investments pretty easy.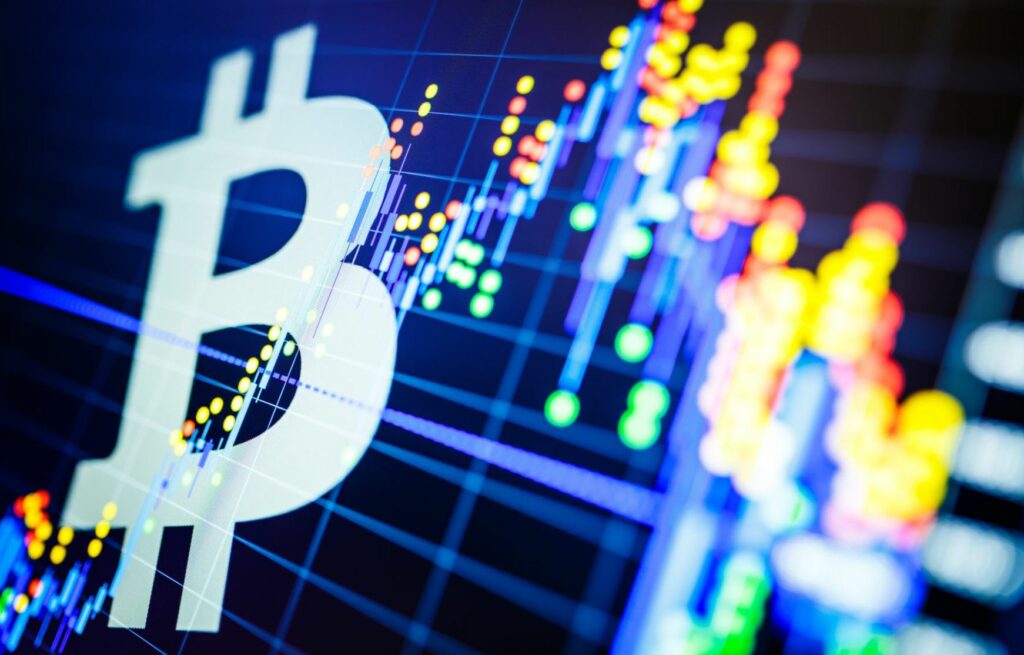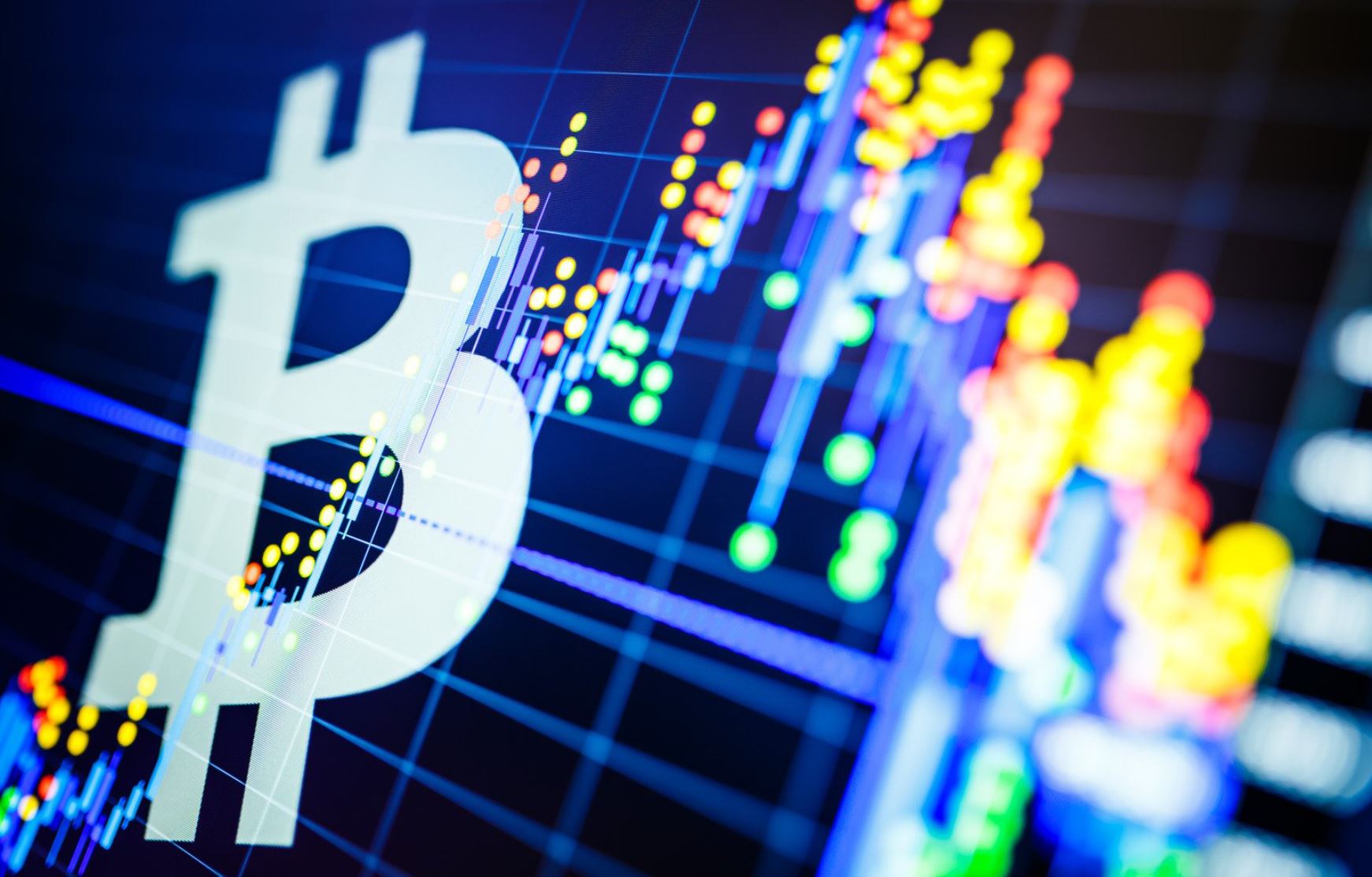 Crypto as an investment relies on the "Greater Fool Theory."
Unlike shares of a company, with cryptocurrency, you are not buying anything. Instead, you are exchanging your fiat currency for another digital currency. In order for the crypto to rise in value, others have to continue buying it at a price above what you paid.
This does not mean that you should not invest in crypto. On the contrary, as digital currency becomes more widely accepted, the value should in theory rise as well.
7. Collectibles
Most people do not think of collectibles as a legitimate investment. This may be a result of people collecting anything and everything. However, collectibles as an asset can be highly lucrative.
Think of rookie baseball cards of athletes who gain extreme notoriety. Or sneakers worn by Michael Jordan in the playoffs.
How about Crypto Punk NFTs? Or fine art from famous artists?
Collectibles, of course, is a large umbrella term. Investing in collectibles that are truly worth something can be extremely difficult to identify. This is why Public Invest recently acquired a platform dedicated to "Culture" investments called Otis.
Now, Public does the heavy lifting to acquire famous collectibles that are on trend and increasing in value. They then allow investors the opportunity to purchase shares of that collectible. These shares can be bought and sold right on their platform.
8. Precious Metals
Up until 1971, the US dollar was actually backed by gold.
Today, this is not the case. With this in mind, inflation erodes the value of fiat currency, while the value of, say gold, holds its value.
The most popular precious metals are gold, silver, and platinum, though there are other precious metal investments. These metals provide investors with a natural hedge against inflation and market volatility. While the value of gold, silver, and platinum do rise and fall, they are not heavily correlated to the stock market.
Unlike shares of a company, these metals carry intrinsic value and are not able to be inflated as we can't simply make more.
In order to invest in precious metals, there are really two options.
The first is to purchase actual coins or bars. However, with this method you ought to have a safety deposit box or some other way to keep them safe.
The second method is to purchase an ETF like GLDM or shares of a mining company.
You could also look into futures and options, though these can be riskier if you do not have a solid understanding those types of investments.
Benefits of Alternative Investments
The main benefit that alternative investments provide is that of diversification. Alternative investments such as art, provide strong diversification as they do not have high correlation to the stock market and also serve as a hedge against inflation.
Investors that have a portfolio completely dedicated to stocks and bonds can experience significant loss during economic downturns. A portfolio that has a healthy mix of asset classes often fare much better.
As discussed in this article, alternative investments often feature higher risk, but also higher reward.
While some alternative investments such as real estate, generally have lower volatility than stocks, many other alts like cryptocurrency feature higher volatility in exchange for enhanced potential returns.
Another key benefit of alternative investments is that they can be an area of passion for many individuals. Of course, investments have a particular job - to make money. But many investors find enjoyment through alternative investments.
Don't forget to grab your free stock worth up to $200 from Robinhood today!