When it comes to investing in the stock market, one of the best resources for beginner investors is books. There are countless book out there on the subject of the stock market, money, real estate and other topics.
In this article, we aim to provide some clarity on what the best investing books are for complete beginners. We surveyed a group of 30 investors and asked them for recommendations.
Here's what they had to say...
Don't forget to grab your free stock worth up to $200 from Robinhood today!
Limited Time: Robinhood 1% Transfer Bonus
If you transfer an existing brokerage account to Robinhood through January 31st 2024, you can get an Unlimited 1% Transfer Bonus.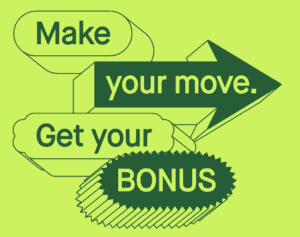 For example, if you transferred a brokerage account worth $50,000 - that would be a bonus of $500.
In addition, Robinhood offers a free stock for new users as well as a 1% IRA match for retirement accounts.
Best Free Stock Promotions
1. The Little Book Of Common Sense Investing
Jack Bogle has done more for the individual investor than anybody else in his time. The best option for the individual investor is to buy and hold broad-based index funds. When it comes to long-term returns, very few individuals can beat the market. The data shows only about 3% of actively managed funds can beat the market as well.
The biggest takeaway from the book is to stay away from individual stocks, don't look for the needle in the haystack, and just buy the entire haystack. The biggest factors that affect investors' returns are expense ratios and taxes. Since the retail investor uses emotions when investing, they lower their average overall returns to around 2%.
In summary, everyone would be better off buying and holding an S&P 500 index fund rather than jumping in and out of the market with individual stocks. History has proven with data that the S&P 500 returns 9.73% over the last 80 years, adjusted for inflation that comes out to around 7%.
2. Unshakeable
In Unshakeable, Tony Robbins outlines an entire step-by-step plan to become financially secure and free. Whether you're an employee, self-employed, or a business owner, you can take these steps.
He talks about how to diversify, how to avoid panic, when to buy, when to sell, what to invest in, etc. Through interviews with over 50 successful people in the financial world, Tony Robbins shares with us how to thrive in the bear market and how to overcome the problem many investors face; fear.
He teaches how to be better financially, but also emotionally, spiritually, and psychologically. With a meditation technique by Tony Robbins himself, we learn to be filled with gratitude no matter what challenges we may face and always be in a state of calmness.
3. The Intelligent Investor
4. The Book On Rental Property Investing
5. Rich Dad, Poor Dad
Rich Dad, Poor Dad is about as fundamental as you can get and contains Robert Kiyosaki's famous discussion of the difference between a liability and an asset.
Kiyosaki also talks about how some people think that a house is an asset when it's really not since you have to pay for your house so you're taking money out of your pocket. He talks about how the school system doesn't teach anyone about financial education and how they train almost everyone to be employees. He also has multiple accounts of people who he met and has negative views on money. Robert hears people all the time say that money isn't everything but yet people work 40 hours a week and miss out on their family while working that long to get money.
People think that you need to create a business to make a lot of money, but that's simply not true. He says if you have a job, keep working at it and earn as much money as you can so you can invest it in assets. This will allow you to keep earning money so you can keep reinvesting into assets to earn compound interest.
The mistake that most people make is they work hard to get money but yet they spend on liabilities immediately. Robert says it's due to the school system not teaching what an asset or liability really is and they always tell you to work hard for money. If you know what an asset and liability are, and if you know to invest in assets, then you have built a strong foundation for creating wealth in the future.
6. The Millionaire Next Door
The Millionaire Next Door is fundamental reading for all investors. In America today, we have a spending problem and too many people do not save enough of their hard-earned money.
Here's a perfect example of this. According to Bankrate, only 40% of Americans have enough money to cover an unexpected $1,000 expense.
The Millionaire Next Door is proof that anyone can become wealthy over time with a disciplined budget and a desire to improve their financial life. What we need is for more people to invest for their future - whatever the financial goal may be. I nominate this book as the #1 book for this survey not because of the deep, intellectual discussion about fees, expense ratios, historical dividend payout, or performance. Instead, it is because it fundamentally sets the correct expectation that anyone can live a happy life and be properly and financially prepared for the retirement chapter of their lives.
7. Common Stocks And Uncommon Profits
Philip Fisher is one of the most influential investors of all time. Common Stocks And Uncommon Profits is considered to be the definitive book on growth investing and has won the praise of none other than Warren Buffett. He described it as a "very very good book" in his 2018 letter to the shareholders of Berkshire Hathaway.
Philip Fisher was known for holding a concentrated portfolio of companies he anticipated would grow earnings at a superior rate to the market as a whole. Suggesting that the best time to sell a stock is "almost never," Fisher famously owned shares in Motorola from 1955 until his death in 2004. In the book, Fisher outlines his approach to qualitatively analyze a business by using his unique investigative approach or "Scuttlebutt" method.
The "Scuttlebutt" method refers to a method of understanding the merits of an investment by talking to people with a unique insight about the company. This could be the company's management, employees, former employees, industry experts, and even competitors.
Fisher walks through 15 points to look for in every stock, when it might be time to sell, and five "don'ts" for every investor. This book is my personal favorite simply because it is so different to the vast majority of investing publications. Philip Fisher was a pioneer of growth investing and Common Stocks And Uncommon Profits deserves its place on the bookshelf of every investor as a quintessential guide regardless of their own investment philosophy or style.
8. Choose Stocks Wisely
Choose Stocks Wisely is an incredible book for someone who knows how the stock market works but wants to know how to find quality stocks to invest in. It is also great for anyone who simply wants a better understanding of what goes into determining the value of a stock.
By teaching the reader how to analyze the fundamentals of a company (specifically the balance sheet) this book gives the reader the tools they need to identify quality companies and quality stocks at an undervalued price. The author takes the reader through the process of how to find potentially undervalued companies using free online resources, he then walks you through the process of how to analyze the balance sheet of any company so that you can easily determine the value and potential of any stock.
Choose Stocks Wisely helps take the emotion and speculation out of investing, and instead teaches the reader how to analyze stocks purely from an analytical standpoint. Even if you don't take all of the strategies outlined in this book, you are guaranteed to learn something that will help your investing career and your investing strategies - at the very least you will learn how to properly analyze any balance sheet, making you a wiser and more educated investor.
9. The Richest Man In Babylon
The Richest Man In Babylon is an excellent book for the novice and expert alike.
It gives a detailed account of how to save money and put it to use to make more money. This book is set in real-life story form that helps the beginning investor learn how to take control of their finances and start getting out of debt, while setting aside money to build savings. It then proceeds to demonstrate how to use those savings in order to grow investments.
The 5 Laws of Gold teach you how to make safe investments. It is an excellent example for the novice investor to learn how to make wise decisions with their money and a good reminder for the experienced investor not to take too many unnecessary risks and risk the money tree that they have already built up. The book is an excellent example of how money grows slowly and there is not a quick and easy way to build wealth.
Quick and easy is the best way to lose money, not build lasting wealth. This is the best example of what this book teaches. Real-life examples of how to build and maintain sustainable wealth, even if they are beginning completely and drowning in debt.
10. The Warren Buffett Way
The Warren Buffett Way provides an insight into Buffett's investment techniques and practices. It is a great read and if you would like to learn more about Warren Buffett and his investment methodology, there is no better place to look. Originally published in 1994, it contains updated accounts to ensure the contents remain relevant today.
Containing forewords from some of the greatest investors of all time, this is an essential book for new investors. That list includes Howard Marks, co-founder of Oaktree Capital Management (a global asset management firm with over US$122 billion in assets under management) and Peter Lynch, former mutual fund manager, and philanthropist who averaged returns of 29.2% annually between 1977 and 1990. 
Legendary Track Record
The Warren Buffet Way is a comprehensive investment resource and Hagstrom has provided us with an in-depth insight into Buffett's investment career. It details how he was able to turn $100 in 1957 into a net worth of over $100 billion today. Buffett is known for his impressive record of returns throughout his investment career. From 1964 to 2017, his holding company, Berkshire Hathaway, achieved average annual returns of 20.9%. Versus 9.9% (including dividends) for the S&P 500.
Hagstrom has provided us with an in-depth insight into some of Buffett's largest and most significant investments and their outcomes. This includes companies such as Coca-Cola and The Washington Post. Hagstrom has also explored less common areas of investing, including behavioral finance and the mathematics of focus investing.
The Warren Buffett Way will give you an insight into the techniques and strategies employed by one of the most successful stock market investors of all time. 
The author, Robert G. Hagstrom, is the chief investment strategist and managing director for Legg Mason Investment Counsel. He has also authored other investment books including "Investing: The Last Liberal Art" and "The Essential Buffett: Timeless Principles for the New Economy." This is a great buy for value investors and belongs on every serious investor's shelf at home.