If you're interested in setting up a savings plan for the benefit of your child, to ensure that he or she will have savings accumulated by adulthood, you should investigate custodial accounts. Not only can you save money for your minor child, but you can even invest it for greater returns, and a larger nest egg by the time the child becomes an adult.
There are different types of accounts where custodial accounts can be held. If you're looking to invest for the child's future, investment brokers will be the best choice. They provide the largest number of investment options, and the greatest potential for investment returns.
With that in mind, let's look at the best investments for kids under 18 – and the accounts where you can hold them.
What is a Custodial Account?
Custodial accounts are accounts opened for the benefit of a minor but managed by a trustee until the child comes of age. The trustee is typically the parent or guardian of the child, or some other individual with a close relationship to the child.
While the account will be owned by the child/beneficiary, it'll be managed by the trustee until the child reaches age 18 or 21, depending on the state of residence where the child is domiciled. Once the child comes of legal age, a custodial account automatically passes to the child.
Managing the account will include depositing or withdrawing funds from the account, paying expenses and other transactions for the benefit of the child, and investing the money in the account.
Being the trustee of a custodial account imposes a fiduciary responsibility. That is, all activities related to managing the account must be done for the benefit of the child, and not for the trustee. Fiduciary responsibility is a legal requirement, which the trustee must observe.
Custodial accounts can be held with a variety of financial institutions and account types. For example, you can open a custodial account with a bank, investment broker, or mutual fund family. Funds can then be invested in just about any asset classes or vehicles offered by the institution that holds the account.
For 2022, gifts of up to $15,000 can be made to a custodial account, or up to $30,000 if two parents want to give money to the child's account. Gifts in excess of these thresholds may be subject to the gift tax, which will be paid by the donor, not the child/recipient.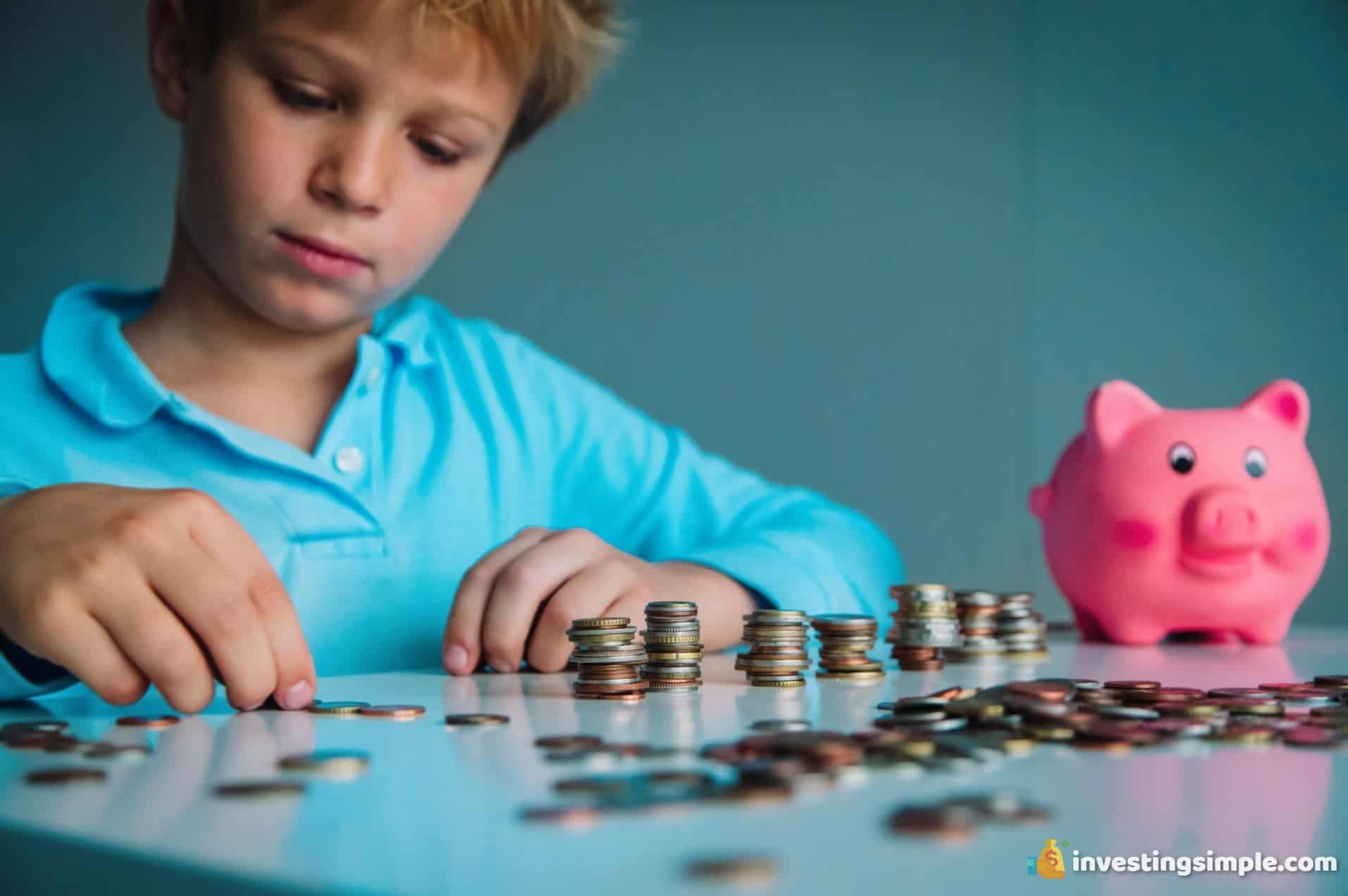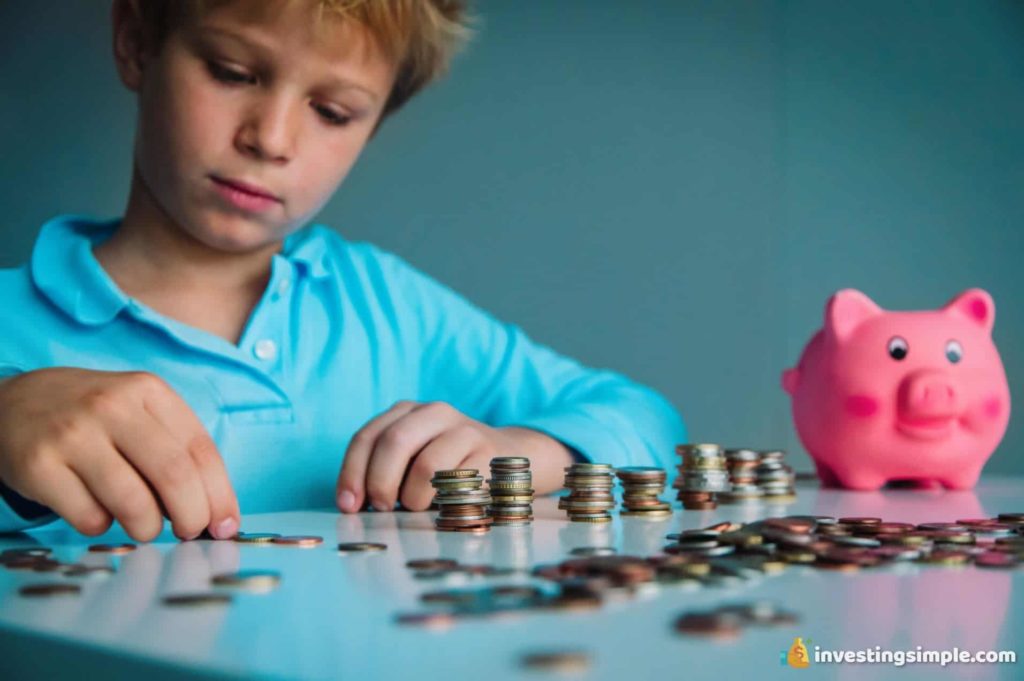 UMTA vs. UMGA
In most states, there are two types of custodial accounts:
Uniform Transfers to Minors Act, or UTMA. If an account is opened as an UTMA it can be invested in just about any type of investment vehicle or asset class.
Uniform Gift to Minors Act, or UGMA. This custodial account works much the same as an UGMA, but earnings are taxable under what is known as the kiddie tax. That comes with certain advantages.
For example, the first $1,100 of earned income will be tax-free to the child, then the next $1,100 will be taxed at the child's tax rate, typically 10%. If unearned income exceeds $2,200, it will be taxed at the parents rate.
Whether a custodial account is opened under a UGMA or UTMA, it has the advantage of avoiding the need to establish a legal trust for the benefit of the child. A trust is a separate legal entity, and will require regular accounting and the annual filing of an income tax return on the income earned within the trust. None of that is necessary under either version of a custodial account.
You should also be aware that custodial accounts are not tax shelters, like Roth IRAs or 529 college accounts. Income earned within the account will be taxable either to the child or the parents.
Gifts made into a custodial account are irrevocable, and become the property of the child through the account.
BEWARE! Custodial accounts can create a problem when the child attends college, and may look for financial aid. The assets held in the custodial account may limit the child's ability to access financial aid funds.
What Kinds of Investments can be Held in a Custodial Account?
What kinds of investments can be held in a custodial account depends on where the account is held. For example, if the account is held with a bank or credit union, investments are likely to be in high-yield savings accounts, certificates of deposit, or other savings vehicles.
If they're held with a mutual fund family, investments will be limited to the funds offered within that family. But if they're held in an investment brokerage account, they can be invested in stocks, bonds, funds, and other securities.
An investment broker even allows you to invest in real estate, through real estate investment trusts (REITs). They're something like mutual funds that invest in various commercial real estate projects, rather than stocks.
In general, the broadest investment options will be available when a custodial account is held with an investment brokerage.
You should be aware that the investment brokerage may place restrictions on the type of investments that can be made within the account. For instance, the trustee may be prohibited from participating in high-risk activities, such as buying on margin, short selling, or futures trading.
Best Custodial Accounts for Kids
For investment purposes, the best custodial accounts for kids will be held through investment brokers. There, the account can be invested in the widest variety of securities and asset classes.
Below are some of the best custodial accounts for kids:
Acorns
Acorns offers custodial investment accounts under their Acorns Early program. You'll need to have an investment account with Acorns yourself to be able to open an Acorns Early account for your child.
But once you do, you can fund it with regular contributions of $5 on a daily, weekly, or monthly basis. You can even open multiple accounts for multiple children. Accounts can be opened as either a UTMA or UGMA.
Acorns offers three plan levels, Lite, Personal and Family. You'll need to have a Family plan to open custodial accounts for your children. The monthly fee for the Family plan is $5.
Once the account for your child is opened, Acorns will provide a portfolio allocation and manage that portfolio for you. That's because Acorns is a robo-advisor that provides automated investment management. All you need to do is fund the account, and Acorns handles the management for you.
The funds in the Acorns account will be invested in exchange traded funds (ETFs) that are invested in US and foreign stocks and bonds, plus REITs. That will give you a solid level of diversification, including equities, fixed income securities and real estate with a very small dollar investment.
M1 Finance Expert Pies
Like Acorns, M1 Finance is a robo-advisor, helping you to design a portfolio, then providing full investment management. You can fund a custodial account, and M1 Finance will provide complete investment management for you, including rebalancing your portfolio allocations.
M1 Finance offers custodial accounts through their M1 Plus plan. That's M1 Finance's premium plan that not only comes with investment options, but also gives you the ability to borrow against your account, as well as banking options, like a digital checking account earning 1.00% APY and 1% cash back on debit card purchases. There is a $125 annual fee for the plan, though the first year is free.
The advantage with M1 Finance is that you'll get the best of self-directed investing and robo-advisor investment management. This is done through a system referred to as "pies". Each pie is a mini-portfolio composed of up to 100 individual stocks and/or ETFs. You can either select a prebuilt pie or choose the securities you'll hold in your pie. You can also own an unlimited number of pies.
There is no account minimum requirement to open an account with M1 Finance though there is a minimum of $100 to invest in a pie. But there are no fees associated with the service. That includes both the management of your account and the selection of stocks and ETFs within your pies. Even though you'll be choosing the individual securities for your pies, there are no commissions for doing so.
Firstrade
If you want to hold a custodial account with a more traditional broker, Firstrade is an excellent choice. They offer one of the broadest choices of investments available. That includes individual stocks, ETFs and even penny stocks.
Stocks and ETFs can be purchased commission-free, but they also offer more than 11,000 commission-free mutual funds. That makes Firstrade the perfect choice if you want to engage in self-directed investing, but have a strong preference for mutual funds.
Firstrade requires no minimum initial investment, so you can open a custodial account of any size. And since they offer fractional shares, you can invest in a diversified portfolio, with just a few dollars.
TradeStation

TradeStation may be the very best investment broker for self-directed investing. It offers one of the best trading platforms in the industry, with plenty of investment tools and resources to help you trade more efficiently, and even become a better investor.
They do require a minimum initial investment of $500 to open an account. And like Firstrade, TradeStation has one of the broadest ranges of investment choices available. That includes stocks, bonds, ETFs, mutual funds, penny stocks, and even cryptocurrencies (however be aware that crypto may not be eligible for custodial accounts due to the high-risk nature of those investments).
You can trade stocks and ETFs commission-free. But one of the biggest advantages with TradeStation is its investment community. You'll be able to participate in forums with other traders on the TradeStation platform, which will help you to get investment advice and swap investment strategies.
TD Ameritrade

TD Ameritrade is another diversified investment brokerage firm. There's no minimum investment required, and you can participate in commission-free trades of stocks and ETFs.
For self-directed investing, you can invest in individual stocks, ETFs and mutual funds, with both stocks and ETFs being available commission-free. The firm also offers multiple managed investment options.
A major advantage with TD Ameritrade is their customer service. It's available 24 hours a day, seven days per week. But you should be aware that they don't offer fractional shares, which will require you to buy whole shares in companies and funds. This can be a disadvantage with small custodial accounts, and even some not so small custodial accounts. Virtually every other investment broker on this list does allow fractional shares, and will be better choices if your custodial investment account will start with a small balance.
Still another factor with TD Ameritrade to be aware of is that it became part of Charles Schwab in 2020. Though it currently functions as an independent company, it's expected to be folded into the Charles Schwab organization fully sometime during 2023.
Bottom Line
You can choose to open a custodial account with a bank or credit union, and that's a recommended strategy if your child is close to age of majority, and will be in need of the funds soon.
But if your child is younger, or if you're looking to establish an investment account for the child's longer-term future, an investment broker is likely the better choice. You'll have more investment options, as well as an opportunity to earn higher investment returns, than you can get in safe, bank investments. You'll even have the option to open and maintain either a self-directed investment account, or a managed investment option.
Any of the investment companies listed in this article will be excellent choices to hold a custodial account.
Best Free Stock Promotions