There are over 1.5 Billion websites out there, but only about 200 million are active.
And most of these sites are a complete waste of your time.
But a select few will actually put money in your pocket; potentially thousands of dollars.
Keep reading to learn about these money making websites, or watch my YouTube video on the topic below.
Don't forget to grab your free stock worth up to $200 from Robinhood today!
About the Author
Ryan Scribner is the author of From Side Hustle To Main Hustle To Millionaire - a practical guidebook on launching your own side hustle. He is recognized as a Top 100 Money Expert by GoBankingRates.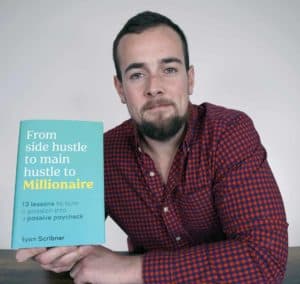 Ryan runs a successful YouTube channel focused on money and investing, which he started in 2016. He also owns a portfolio of digital business, all earning passive recurring revenues.
Now, Ryan teaches others how to create additional income streams.
9. Playtestcloud
This site will PayPal you money for playing video games. Playtestcloud is a site for developers looking to get feedback on their mobile game.
You can become a tester yourself and get paid $9 for every 15 minute playtest.
Start out by going to playtestcloud.com and click on become a tester. Next, fill out the information.
Most of the tests are for mobile games, so I'd recommend sticking with that.
Next you're gonna add your gaming devices, and you need to add either an android or iOS device to be eligible.
Finally, fill out the rest of the information and click on start testing games.
Now, it's time for us to take the qualification test.
So how do you get paid? The qualification test is unpaid, but after that your reward payment varies based on the tasks involved.
You'll get an invitation email for each test you're eligible for, which tells you the payment.
Payment is sent through PayPal within a few days of completing the test, and there's no minimum threshold to get paid out.
Based on the testimonials, most people got 2 to 3 game tests in their first month.
8. FDIC Unclaimed Fund Directory
Next we'll be heading over to FDIC.gov to get a state by state directory for unclaimed property information.
Simply find your state and click on the website.
Unclaimed funds are sums of money where the rightful owner cannot be located. Instead, funds are handed over to the state the assets are located in, after a waiting period has passed.
And all you have to do is search for your Last Name in any State you've ever lived in.
If they are able to verify this is your property, a check will be sent out in the mail.
So I'd personally recommend doing this each year for your last name, and you can always let your family members know if they have unclaimed funds.
I've done this for my dad a few times.
7. Find Focus Groups
If you'd like to get paid for simply sharing information, Find Focus Groups lists thousands of paid opportunities for opinion sharing.
Start out by clicking on Search by State. From here, you can find your state and see if there's any opportunities in your area.
However, I would also recommend heading over to the Nationwide section, where you can see all the Virtual opportunities.
For example, I found a 90 minute opportunity where you'd share your drink preferences when going out with friends for $150.

Focus groups are used by market researchers to see how new products or services might be received. Or, they may be trying to figure out what the market may be interested in currently.
6. Class Action Lawsuits
For the next money making opportunity we need to head over to classaction.org for a list of all the class action lawsuits going on right now.
A class action lawsuit is a group suing on behalf of a larger group of people who have all suffered the same injury. These injuries can be physical or financial, but it's normally related to false advertising.
I actually filled one of these out for the false advertising of a sugar filled cereal as healthy.
After completely forgetting about it, one day $28 showed up in my Venmo!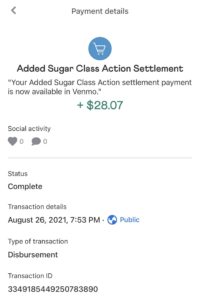 You can sign up on the website to get notified about new opportunities, or browse the existing cases to see if you're eligible.
Here's a few going on right now:
Anyone who purchased a 2022 HP Omen gaming laptop can apply here if their touchpad is having issues.
This one is interesting. If you live in California and were required to bring your own device to work, consider applying.
Finally, if you have a 2014 to 2022 Jeep Cherokee and have experienced stalling problems or parking brake issues, there's a class action lawsuit for that.
Similar to the Unclaimed Funds sites, it may be useful to check for class action lawsuits a few times a year.
5. Respondent
If you have knowledge or expertise in a given subject, Respondent.io can match you up with paid research studies you can become a part of.
The difference between this and FindFocusGroups is that specific industry experts are targeted on Respondent.
For example, here's the average hourly rate for getting connected with these industry experts.
Simply navigate to Respondent.io and click on Sign Up.
Then you're gonna choose Participant and create your full profile.
You'll get an email for each opportunity that fits your profile.
4. Bank Promotions
This next opportunity involves Google searching for "bank account bonus offer" and looking at the ads that show up.
Banks and other financial institutions are just like other businesses. They'll offer promotions to attract more business.
I'll typically do this about once a year if a good offer pops up.
Many of these will require you to set up direct deposit, but if you're self employed that's really easy.
And once you get your bonus, you can keep the account or simply close it out.
There's a few hoops to jump through, but it could be worth it for a few hundred bucks.
3. Instagram
For those looking to cash in on social media, Instagram pays monthly bonuses when you post reels on their platform of $100 to $1,200.
I post a few times a week, and I've made $518.32 in the last 5 months.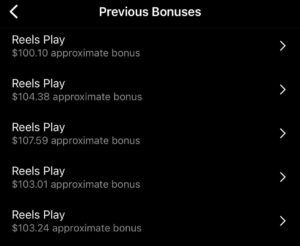 There's a vertical video war going on right now. Instagram and Facebook have been paying creators for a while, but now YouTube shorts will pay you too.
If you're interested in this, you'll need to convert your Instagram account to a business or creator account.
Once approved, you'll see a pop up to start earning bonuses with Instagram reels. Simply post and watch your bonuses grow.
2. M1 Finance
If you have $100, this app can get you $110 back immediately.
Just like banks, brokerages are also fighting for you as a customer.
If you sign up with our affiliate link, you will get a $10 bonus.
All you have to do is open a brokerage account, deposit $100 and keep it there for 30 days.
Then, M1 will credit you a $10 bonus.
You can passively invest in stocks, ETFs and even expert built portfolios management fee free with no commissions.
1. Upside
Lastly, this site will pay you every time you buy gas, groceries or even dine out.
I got turned onto this app in August, and since then I've earned about $450.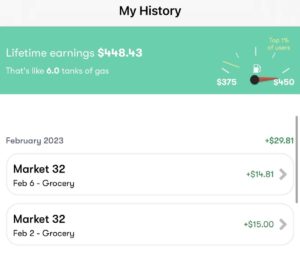 All you have to do is check in at the store or gas station, and then sometimes you have to scan your receipt.
A day or two later, you get your bonus.
Once you accrue $10, you can cash out to your bank, PayPal or get a gift card. Those will be delivered to your email.
I've been using Upside as my secret inflation hedge at the grocery store.
And if you wanna do this yourself use my referral link here get an extra bonus on your first fill up!
More Money Making Websites
I combed through dozens of websites finding the best money making opportunities, so I have a few honorable mentions that didn't quite make the cut.
The first is UserTesting.com - this site is very similar to the videogame testing site, but instead you give feedback on websites and apps. You'll be asked to complete a set of tasks while sharing your thoughts out loud.
Next up we have Nexus Notes. If you recently graduated and kept track of your notes, you can actually sell them on this website. You will get paid every time someone adds your notes to their library - so the more useful your notes are, the more you get paid.
If you have a good voice and the equipment, check out Voices.com where you can get voice acting gigs. You simply create a profile with samples of what you can do, and then people are able to book you for voice acting gigs fully remote.
Recently, I found out about this site freelancer.com where you can find an bid on freelance gigs. Right now, there are over 10,000 gig jobs on the site, and you can place a bid lower than the current offer to try to beat someone else out.
If you happen to be in College or just really enjoy teaching, Skooli will match you up with fully remote tutoring opportunities. Simply create an account, set your schedule and start accepting bookings for tutoring sessions.
Final Thoughts
Perhaps one of the best parts about remote work is the freedom.
Some of these jobs do not require you to stick to a clock, so you are free to schedule your day as you wish.
With all that free time, many people will work a remote job while working a side hustle.
For the 1% who are ready to take their side hustle journey a bit more seriously, I wrote a book about side hustles that just came out in January.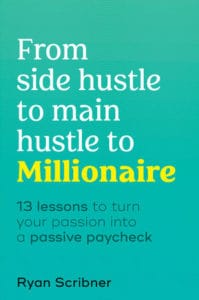 It covers all phases of the side hustle journey, and you get access to a members only discord where you can ask me questions along the way.
And you can grab a copy in person at most Barnes and Noble stores across the United states, or it's right on Amazon.
So grab a copy today and let's get started on your side hustle journey together!