There's much to be uncertain about today. 
As such, many are looking for the freedom of entrepreneurship paired with the consistent income a job can offer. 
Well, here's 6 fully remote jobs in industries that are booming right now.
Keep reading for more, or check out my full YouTube video on the topic below.
Don't forget to grab your free stock worth up to $200 from Robinhood today!
About the Author
Ryan Scribner is the author of From Side Hustle To Main Hustle To Millionaire - a practical guidebook on launching your own side hustle. He is recognized as a Top 100 Money Expert by GoBankingRates.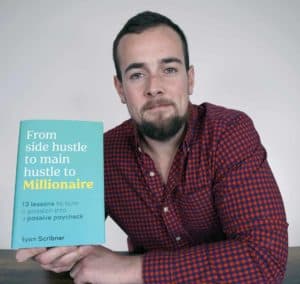 Ryan runs a successful YouTube channel focused on money and investing, which he started in 2016. He also owns a portfolio of digital business, all earning passive recurring revenues.
Now, Ryan teaches others how to create additional income streams.
6. CBD Jobs
In the last 5 years, changes in regulations and public opinion have turned this into what's expected to be the fastest growing industry in 2023.
Unless you've been living under a rock, you've seen these CBD stores popping up all over the place. So it comes as no surprise that there's tons of remote jobs being offered here.
First, we have a remote sales job for CBD BioCare which pays up to $104,000.
Next, we have a freelance writing position that pays up to $87.50 an hour that's fully work from home.
Finally, we have a part time gig that's $30 to $50 an hour for label packaging design.
All of these opportunities are fully remote, and none of them require a college degree.
5. Solar Jobs
Every new technology has an adoption cycle, and this one is officially mainstream.
The solar power industry is expected to be the 2nd fastest growing in 2023.
Advancements in technologies and government incentives have made solar power very competitive with traditional fossil fuel generation.
So, how can you cash in on this? Well I've found 3 remote jobs once again.
The first is a solar specialist with earnings potential of up to $25,000 a month. You'll be meeting with potential customers virtually and earning commissions on the deals you close.
The next position is very similar - as a Solar Consultant you'll earn $500 per kW of the systems that you personally sell. And if you happen to be in California or Texas, these states are their primary focus.
Now if you don't like sales, this last one may be for you. Here's a sales training position that's fully remote with earnings potential of $7,000 a month. No door knocking or cold calls.
4. Airline Jobs
This industry was on the brink of collapse in 2020, but it's now expected to be the third fastest growing in 2023. That is, international airlines.
Significant volatility in travel trends have caused a surge in demand for airline jobs, just a few years after demand completely collapsed.
So here's the work from home jobs you could get now.
If you like managing a team, here's a remote Sales Management job for Frontier Airlines. A bachelor's in marketing or prior experience is required for this one.
But if you don't have a degree, here's a remote customer service job through American Airlines. The educational requirement is a GED or high school diploma.
Now the 4th fastest industry for 2023 is unmanned aerial vehicle manufacturing.
But almost none of those jobs are remote.
3. Tourism Jobs
So up next we have a complimentary industry to air travel and that is the tourism industry. Much like the airlines, this segment of the economy was crushed in 2020.
However, in this "tale of two cities" economy, there are millions of people with extra spending money looking to travel about.
Here's three remote jobs to capitalize on that.
The first is a remote tourism advisor position for Wanderlust Adventures. There's no experience required, and you'll be handling the bookings and communications.
Next up we have a remote Travel Agent position where you'll be earning commissions selling travel packages. The only requirements are good communication and computer skills.
Lastly, for those not interested in sales, check out this Tourism Coordinator position. You'll be focused on the planning side of trips, weddings and other events.
Aside from computer and sales skills, almost none of these remote tourism jobs require any education.
2. Hotel Jobs
The 6th industry on the list for the fastest growing in 2023 is hotels and motels.
Definitely a theme here.
For the same reasons as before, demand for these jobs is surging.
The first position we have is a remote booking agent position. You'll earn commissions on the inbound bookings coming in that you close.
Next up, we have a reservations specialist position, where you'll be responsible for handling the questions received from customers. This is definitely a customer service role, not a sales one.
Lastly, we have a tech job for a company called Hotel Engine. They are looking for an account manager. This person is essentially the middleman between the company and the different suppliers they work with.
The 7th industry is hybrid and EV manufacturing, which we'll rule out - as almost all of those are in person jobs.
Number 8 is Sightseeing Transportation - which is any type of tourism transportation service.
Think; guided bus tours through NYC. No surprise there, but definitely no remote work.
1. Commercial Banking Jobs
This leads us to the 9th fastest industry for 2023 which is commercial banking.
When interest rates are higher, banks make more money. So there's tons of hiring going on here.
First we have a virtual job posting from JP Morgan Chase, with no experience required.
Next, we have an electronic banking specialist position available at Leader Bank. You'll be helping customers with issues such as being locked out of their online banking. This is a customer service role that does require an associate's degree.
The 10th and final industry on the list of the fastest growing for 2023 is smart thermostat manufacturing.
Definitely a great field to consider, but very few remote jobs.
Final Thoughts
Perhaps one of the best parts about remote work is the freedom.
Some of these jobs do not require you to stick to a clock, so you are free to schedule your day as you wish.
With all that free time, many people will work a remote job while working a side hustle.
For the 1% who are ready to take their side hustle journey a bit more seriously, I wrote a book about side hustles that just came out a few weeks ago.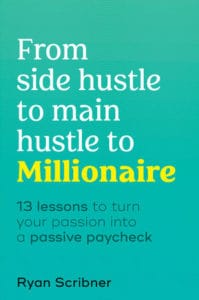 It covers all phases of the side hustle journey, and you get access to a members only discord where you can ask me questions along the way.
And you can grab a copy in person at most Barnes and Noble stores across the United states, or it's right on Amazon.
So grab a copy today and let's get started on your side hustle journey together!