If you're anything like I was as a teenager, you may be suffering from "CB."
Also known as "Chronic Boredom."
Well I'm gonna be showing you how to turn that boredom into valuable life experience and cash in your pocket - potentially up to $500 a day.
This curated list of side hustles for teens and students has something for everyone, so stick around to the very end.
Keep reading below, or check out my YouTube video.
Don't forget to grab your free stock worth up to $200 from Robinhood today!
About the Author
Ryan Scribner is the author of From Side Hustle To Main Hustle To Millionaire - a practical guidebook on launching your own side hustle. He is recognized as a Top 100 Money Expert by GoBankingRates.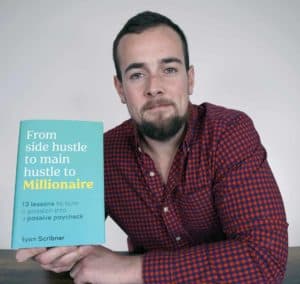 Ryan runs a successful YouTube channel focused on money and investing, which he started in 2016. He also owns a portfolio of digital business, all earning passive recurring revenues.
Now, Ryan teaches others how to create additional income streams.
7. Print On Demand Business
For the first side hustle idea, we're gonna be looking at starting a low-key merch store for your High School or potentially even your College.
But you won't be doing any printing, complicated graphic design or order fulfillment yourself. In fact, you don't even need inventory for this hustle.
Printful is an on-demand printing and order fulfillment company that helps people turn their ideas into brands and products.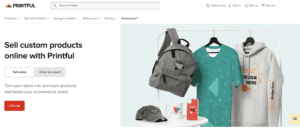 It is completely free to get started with Printful. No setup costs, minimums, or monthly fees.
Printul gets paid once orders are actually placed, meaning you can try it out today with no cost.
Now, let's move into the business model for a t-shirt business at your school.
If you're looking to do this business as passively as possible, you can take sayings, clubs and other popular trends in your school and create merch.
Or, you could spread the word about your custom shirt business. All you'd have to do is create the design once, add it to your store and have your customer place an order.
Operating Cost
If you use a Print on Demand service, it's gonna cost you around $20 to have a shirt printed and shipped to your customer. But you can set the price for your shirts right in your store.
Most people charge between $30 and $40 for a t-shirt, so there's the potential to earn about $20 on every order.
But since this is extremely passive, you should aim to find the price that gives you the highest volume of sales.
Let's say at $40 a shirt, you sold two a week. That would be a profit of about $40.
But if you could sell five shirts a week at $30, you'd be looking at $50 in profit with almost no additional work.
6. Dog Walking
This next side hustle is quite literally the easiest way to start making $20 to $30 an hour.
Dog walking is the ultimate hustle because you can start right in your neighborhood, or you can use apps like Rover if you don't even want to market your services.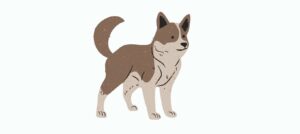 On Rover, you can create a profile just like this one with a menu of different services. And according to users of the app, you can make up to $1,000 a week.
So if you're looking to get outside, get exercise and make a bunch of money, it doesn't get much better than this.
5. Selling Stuff At School
Next we're gonna be covering one of the oldest side hustles in the book, selling stuff at school or college.
Now you do need to be careful here, as this is generally not allowed in school. But if you are low key about things, you can usually operate under the radar.
I did this myself in 7th grade, selling the Aldi energy drinks out of my locker for $2. I would walk to the grocery store after school and restock, making about $1 per drink.
In my case, the business started doing too well. I was selling out of my 8 cans in the first hour, and by the end of the week I got called into the office.
Basically, I was told energy drinks weren't allowed in school, neither was operating a business. But I think if I had been selling snacks or gum, I could've gotten away with it.
This is an easy cash side hustle that can bring in anywhere from $20 to $50 a day or more.
Starting with Gum is great, as you can charge $0.50 a piece or sell packs for a few bucks.
Just be careful and don't expand too quickly, as operating under the radar is crucial.
4. Lawn Care
Here's another simple business to start right in your neighborhood. Offering lawn services to your neighborhoods is one of the best ways to make cash during the Summer.
I used to do this myself, among countless others. All you have to do is create simple fliers and distribute them in your neighborhood, offering grass clipping, raking and things like that.
Then, wait for the phone calls to come in.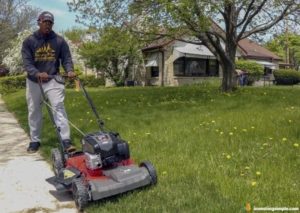 Homeowners can generally save about 50% on landscaping costs working with a local teen, and that's your benefit.
Keep in mind, you won't have any of the costs associated with running a landscaping business.
In most cases, they normally supply the lawn mower and gas. When I did this myself years ago, I was allowed to use their riding mower.
So I got paid $20 a week all Summer to drive their mower and use their gas. But these days, you can make a lot more.
3. Web Design
If you prefer staying home and working on your computer, the web design side hustle may just be for you.
A lot of people don't know this, but creating websites for businesses and professionals is one of the best sources of passive recurring revenue.
That's because, if done correctly, every one of your clients will be paying you monthly for ongoing hosting, maintenance and such.
But truthfully, most of that will be passive profit, as changes aren't all that frequent for most business websites.
You can also leverage AI tools for web design, logo creation and things like that.
If you want to get started with this hustle yourself, start by learning about WordPress and building your own website to market your web design service. That will teach you everything you need to know.
2. Tutoring
Starting a tutoring business is another viable side hustle for teens and college students. And you can even use ChatGPT to provide virtual tutoring.
For example, you could charge $5 to provide emailed responses and explanations to math or science related problems.
If you're in college, you can post fliers on bulletin boards with a simple email and contact number. One-on-one tutoring is a great option too!
This is honestly one of the best opportunities teens and students have for making $50 an hour or more.
1. Power Washing
Lastly, we have the power washing hustle. Now this is a step up from the lawn care side hustle, as you usually need your own equipment and transportation.
But, there's a lot more money to be made. While you can charge about $50 to mow an average lawn, a power wash job can pay up to 10x more.
Even if you charged $350 a job, you could get 3 houses done in a day - especially if you hire a helper. That makes this a side hustle with $1,000 a day potential.
The cost to get started with this business is around $3,000. But don't be discouraged if you have no money and want to do this.
You could always start out with a side hustle that has lower barriers to entry, like Print on Demand.
This could enable you to put together the seed money required to launch a bigger venture, or perhaps expand your t-shirt business.
Final Thoughts
At the end of the day, starting a side hustle is one of the best options you have as a teen or student.
While you have this extra time on your hands, channel that into starting a business. At the very least, you will make some extra money and learn valuable business skills.
But if you slam it out of the park, the side hustle you start as a teen could turn into the business you run into adulthood. It's happened countless times before.
For the 1% who are ready to take their side hustle journey a bit more seriously, I wrote a book about side hustles.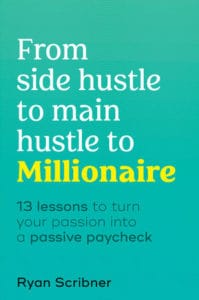 It covers all phases of the side hustle journey, and you get access to a members only discord where you can ask me questions along the way.
And you can grab a copy in person at most Barnes and Noble stores across the United states, or it's right on Amazon.
So grab a copy today and let's get started on your side hustle journey together!