When deciding on what brokerage account to go with, you should consider what the sign up promotion is.
Each month, we will be going through and compiling the best sign up bonuses for the popular stock brokerages available today. These companies are all fighting for you as a customer, so many are willing to offer generous sign up incentives. Here are the best of the best!
Best Bonuses For January 2022
1. Webull (3 x Free Stocks Give-away valued up to $6300)

Webull is a commission-free stock and ETF trading platform. Experts designed Webull for active traders looking for a more dynamic user interface than some free platforms are offering. This platform has features helpful to traders such as technical indicators, research agency ratings, financial calendars and more.
With easy access to margin, research tools, and live data, Webull has built a good platform for active traders. Keep in mind, it is not designed for long-term passive investors. Instead it's for people who are actively trading.
Currently, they are offering new users two free stocks if you use this link.
The first free stock, worth between $3 and $300, is for opening the account
The next 2 free stocks, worth between $7 and $3000 is for funding the account with $.01+
You can get three free stocks worth a minimum of $17 and a maximum of $6300! Only valid for new brokerage or IRA accounts with Webull.
This promotion expires on 2/10/2022.
Learn more about the Webull free stock promotion here.
2. Moomoo (5 Free Stocks Worth Up To $3500)

Moomoo has an exclusive offer for Investing Simple readers where you can earn up to 1 free stocks! You must use our link.
Reward:
•     Open a brokerage account and get 1 free stock, worth up to $3,500
•     Fund your account with minimum $1 and get 1 free stock, worth up to $3,500
•     Fund your account to $2000 and get 3 free stocks (each stock worth up to $3,500)
Promotion Time: Nov 10, 2021 04:30 EST - Jan 31, 2022 04:30 EST
Learn more about the Moomoo free stock promotion here.
3. Robinhood (1 Free Stock Worth Up To $225)

Known as the app that pioneered commission-free trading, Robinhood opens doors for beginning investors looking to get into the game without learning the ins and outs of a complicated trading platform.
Founded in 2013, Robinhood Markets, Inc. is a U.S.-based financial services company headquartered in Menlo Park, California. They designed this platform with beginners specifically in mind. It is meant to be the simplest trading platform out there. As a result, intermediate to advanced traders often find this platform to be lacking when it comes to research tools, order types, and technical indicators. Still, if you are looking for a simple platform to trade commission-free, it is an excellent option.
If you use this link, you will get 1 share of a free stock valued anywhere between $3 and $225 (fluctuates based on market movements). This will be added to your account when you open a new account. You'll be able to keep the stock or sell it after 2 trading days.
The shares of free stock are chosen randomly from Robinhood's inventory of settled shares. Because the shares are chosen randomly, you may not receive the same stock as others.
Learn more about the Robinhood free stock promotion here.
4. M1 Finance (Free $30 When You Deposit $1000)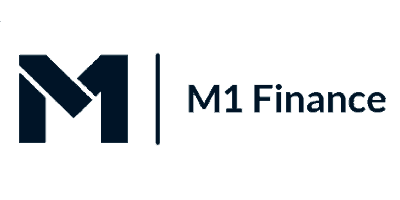 M1 Finance is a broker and robo-advisor offering free trades for Stocks and ETFs. This means there are zero trading fees when using the platform for investing in individual stocks or exchange-traded funds. M1 Finance also offers free robo-advisor services.
M1 Finance is offering a free $30 when you deposit $1,000.
This promotion expires on 2/28/2022.
There is also another promotion going on until the end of January 2022 for investors who want to invest a lot of money on the M1 Finance app. If you deposit $50,000 or more on to M1, you will receive a free $500 bonus!
This promotion ends on January 31st 2022.
With M1, you can create a custom portfolio or choose from ready-made portfolios called "Expert Pies." With an investment minimum of just $100 ($500 for retirement accounts), this is an excellent choice for beginners. M1 Finance is headquartered in Chicago, IL.
Learn more about the M1 Finance free bonus promotion here.
5. Firstrade (2 Free Stocks Worth Up to $400)

Firstrade is an online brokerage firm offering a full line of investment products and tools designed to help investors with commission-free trading. Founded in 1985, Firstrade provides online and mobile trading of stocks/ETFs, options, mutual funds, fixed income products and more. They offer extended hours trading from 8am-8pm.
Firstrade is offering a promotion when you deposit $100 or more you will be eligible to receive up to 2 free stocks worth up to $400.
This current promotion runs from 12/15/2021 to 1/14/2022 so act soon!
Firstrade is a discount, self-directed brokerage service, and like others, doesn't make recommendations or offer investment, financial, legal or tax advice.
Invite people to Firstrade and grow your portfolio. Every time you refer a friend or family member to Firstrade, you will both get a free stock. Once your friend's account is approved, a free stock will be ready to claim in both of your accounts.
The free stock is one share selected randomly and determined by an algorithm. The value of the share may be anywhere between $3 and $200 and fluctuates based on market movements.
Learn more about the Firstrade free stock promotion here.
6. Public (Free $300 Stock!)


Public is an app that combines the news feed of Twitter with the simple interface of an app like Robinhood. The app is designed with beginners in mind and provides an easy way for new investors to buy fractional shares or stocks and ETFs.
On the platform, you are able to follow investors you look up to, view their portfolio, and seek a second opinion on our trades. This can be a big plus for newer investors that have questions about investing and want to learn from those with more experience.
Within Public, investors are able to purchase fractional shares of stocks in $1 increments. These are known as stock slices. By purchasing stock slices, you can invest in expensive stocks like Amazon for as little as $1 at a time.
Currently, Public is offering a free stock slice up to $300  to users who refer a friend to the public app.
Unlike many of the other free stock promotions out there, with Public, you are actually able to select which stock you receive. You're able to select from a number of popular companies like Google and Microsoft.
Learn more about the Public free stock promotion here.
7. Acorns (Free $10)

Acorns is one of the most popular micro-savings platforms. It literally lets you turn your spare change into investments.
For every purchase you make with a linked credit or debit card, it "rounds up" to the nearest dollar (or other amount you choose) and micro-invests the difference. This micro-savings service offers other features, such as Found Money. Every time you use your Acorns-linked debit or credit card at a select retailer, that retailer will invest an amount into your Acorns investing account.
You can also speed up your Acorns amount by setting your account to multiply your change two, three or ten times. Acorns Later is designed for customers to invest in IRAs specifically designed for them.
If you want to try Acorns for yourself, you can now receive a $10 bonus just for joining. All you need to do is sign up for a new Acorns account. You will get a $10 credit once you've completed your registration. This is an exclusive offer for Investing Simple readers.
8. TradeStation (Up To $5,000 Cash Reward)

With TradeStation, you can trade stocks, ETFs, futures, options, or crypto on platforms with broad market access, and competitive pricing models.
Its margin rates – as low as 3.5% for equities accounts – give you access to profits. You can also trade some of the most popular futures contracts overnight at day-trading margin rates as low as 25%. First-time investors can join in a casual, interactive learning environment where instructors do live product demos with real-time data and answer your important questions so you can get going quickly.
TradeStation is a wholly-owned subsidiary of Monex Group, Inc., one of Japan's largest online financial services providers. TradeStation has at its helm Monex Group's "Global Vision" strategy.
If you open a new account with TradeStation, you can get a cash reward if you make a large enough deposit.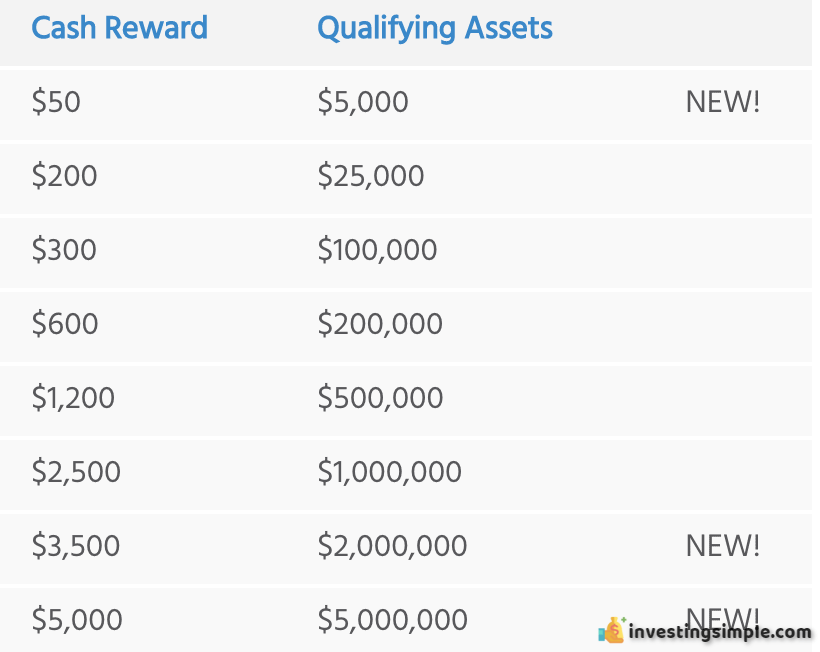 9. Ally Invest (Up To $3,000 Bonus Cash)

Ally Invest offers commission-free stock and ETF trades, forex trading and low options contract fees, making it a good choice for active traders. They are adding tools to help new investors begin their experience.
Since acquiring TradeKing in 2016, Ally financial services have expanded to offer clients both trading and investment portfolios, making Ally investing a popular robo-advisory platform.
They are offering up to $3,000 in bonus cash to anyone who opens a brokerage account or transfers one with a value of $10,000 or more. The larger the account, the larger the bonus!
10. Merrill Edge (Get Up To $600 Free)
Merrill Edge offers unlimited free stock investing, ETF and option trades with no balance minimums. They pride themselves on step-by-step professional guidance to take the guesswork out of investing.
Personalized online investing includes flexible tools and customizable features that let you invest the way you want and easily see how your portfolio is doing. Merrill Edge Self-Directed was awarded #1 for Overall Client Experience (for the second year in a row), #1 for access to Banking, and #1 for ESG Investing in the StockBrokers.com 2020 Annual Broker Review.
You can get up to $600 when you make a qualifying deposit into a new account and maintain the balance for at least 90 days.
11. Stash (Free $5)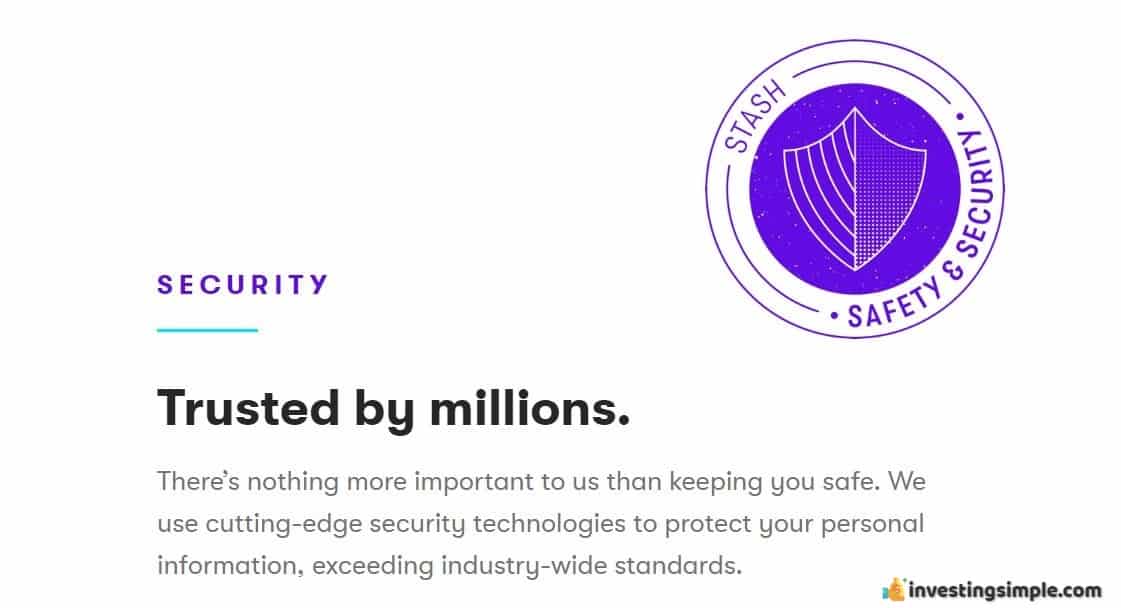 Stash is a micro-investing app launched a couple years ago that has already attracted more than 3 million customers.
The demographic for Stash is people who lack any experience and/or knowledge about investing but manage to funnel an average of $22 a week to their investment account. It doesn't cost a fortune to buy into your own unique investment portfolio: you can launch an account with just $5. This is possible via fractional shares, which are full shares broken down into smaller, more affordable pieces. Stash allows you to choose your own ETFs.
The beginner personal investment account comes with a minuscule fee of just $1 per month.
Get a $5 when you set up an account! Simply set up your Stash account. Within two business days, Stash Invest will put $5 into your account.
12. Charles Schwab (Referral Promotion Up To $500)

The Charles Schwab Corp is the third-largest asset manager, behind BlackRock and Vanguard.
The firm is known for its electronic trading platforms, investor education, and discount brokerage services, particularly reduced and free trading commission charges. That means $0 online stock and ETF trade commissions. You will find 24/7 customer support from experienced investment professionals at Schwab. Research, tools, education, and expert insights will help make smart investment decisions.
Schwab's robo-advisor builds a diversified portfolio of ETFs that are handpicked by investment professionals. Your investments are monitored daily and automatically rebalanced to stay on track
If you refer a friend or family member and they become a new Schwab client, they can get up to $500. They just enroll in the offer and make a qualifying net deposit. Accounts eligible for the referral offer include Schwab retail brokerage accounts and IRAs.
13. E*TRADE (Up To $3000 When You Sign Up & Make A Deposit)

E*TRADE is a simple acronym for electronic trade. This brokerage is known as the pioneer of online trading for retail investors.
It was launched in the early '80s when a physicist and inventor developed a process to place a trade online for retail investors. This was actually the first online transaction ever sent to an exchange. Thus, it was a new way for investors of any size to oversee their investments online, without needing a broker in place to handle the deals.
E*TRADE lets you easily trade financial assets and securities such as mutual funds, forex, options, futures, fixed-income investments, and exchange-traded funds. E*TRADE provides tools and resources for keeping tabs on the markets or tracking individual stocks, bonds, as well as funds that aren't even in your current portfolio for comparison and research
Currently, E*TRADE is offering new customers up to $3000 when they sign up for a brokerage or retirement account before 12/31/21, See the chart below for more information.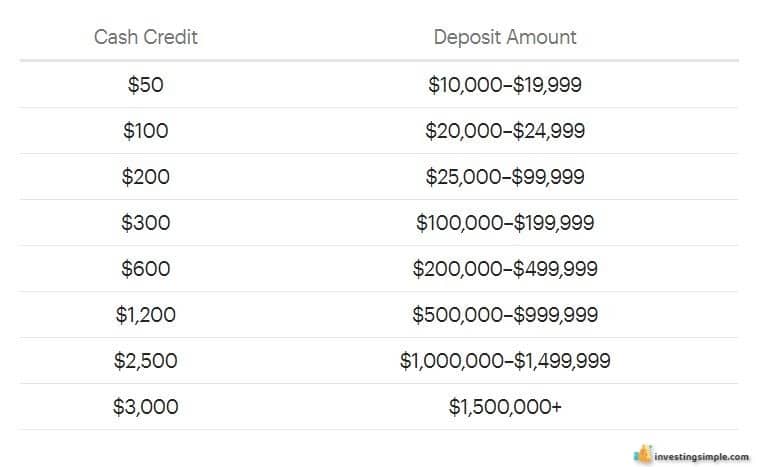 14. Fidelity (No Current Promotion)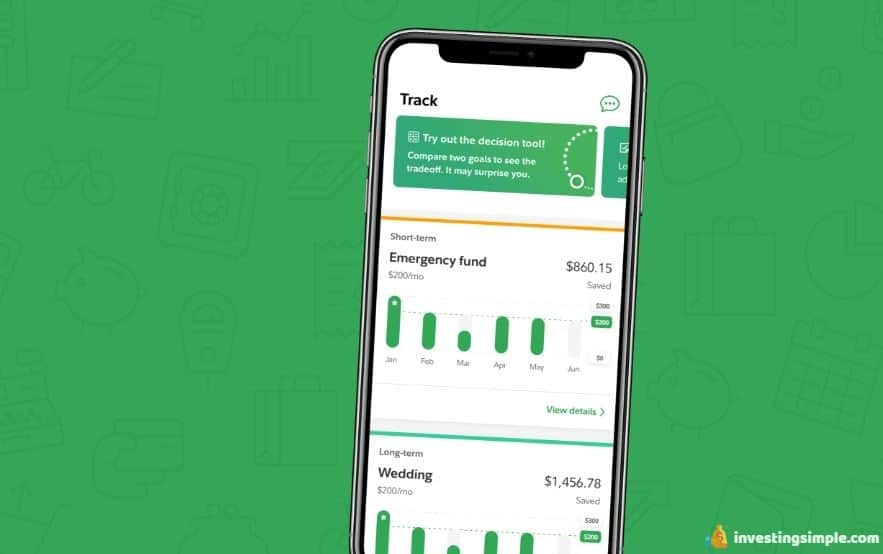 Fidelity Investments Inc., commonly referred to as Fidelity, and before that as Fidelity Management & Research or FMR, is an American multi-national financial services corporation based in Boston, Massachusetts.
They were just rated Best Online Broker in 2020 by Barron's and Investor's Business Daily. This brokerage offers $0 commissions on stocks, ETFs, and options trades plus zero account fees, zero minimums and zero expense ratio index mutual funds. 
They offer clients personalized planning and advice with easy-to-use tools and tips from a team of specialists.
15. TD Ameritrade (No Current Promotion)

TD Ameritrade is a broker that offers an electronic trading platform for trading financial assets including common stocks, preferred stocks, futures contracts, exchange-traded funds, options, cryptocurrency, mutual funds, and fixed income investments.
It also provides margin lending, and cash management services. Standard accounts can be individual or joint and can be upgraded for options, futures, and forex trading as well. They offer traditional IRAs, Roth IRA, or Rollover IRA, and will also help you set up trust funds and money for education such as college costs. TD was named #1 overall broker recently by StockBrokers.com.