Buying Your First Rental Property
There's been an enormous upswing in the number of (smart) people putting money into real estate as a viable investment opportunity. We need to remind you, right off the bat, that real estate won't make you rich overnight. It will, however, dramatically increase your net worth in the longer run. In other words, there will be a payoff.
Before you take your first drive around neighborhoods or step a single foot into an open house, you will need to know how much you can afford to spend on your fledgling real estate venture, and what are the most common responsibilities that come with the purchase.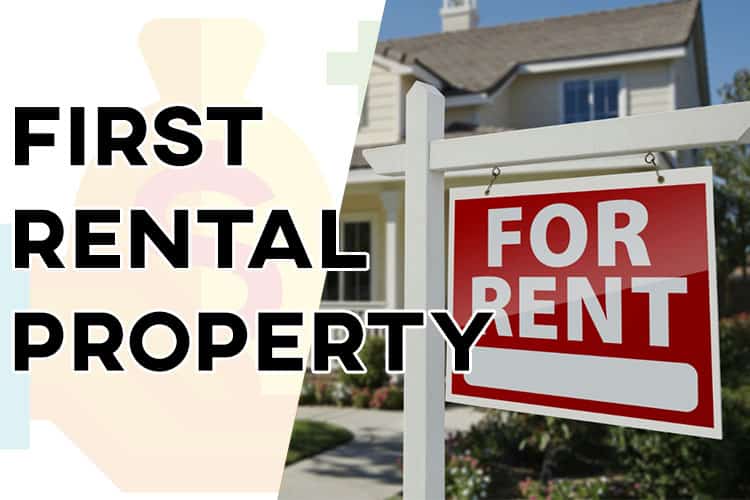 Talk about nightmares! There is perhaps nothing scarier than lying awake at night stressing over your expenses, and that includes any deals you've made to buy real estate.
Here are some tips to consider before making any offer:
1. Eliminate your debt.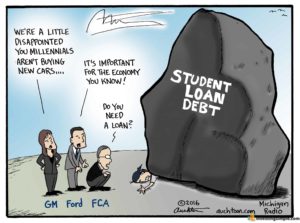 If you're in your 20s, you're likely dealing with large student loan payments monthly. Or maybe you have car payments that eat up too much of your income. Or even credit card bills that, unpaid in full, are racking up considerable interest. Clear this debt pronto!
It may take a few years, but in the meantime, you can be studying up on the most successful real estate investors and learning how they do their magic. At the very least, consolidate your debt into one monthly payment and write it into your budget. If you can easily swing it, and if you've got a decent cushion in your calamity account, move onto the next step.
2. Save up the down payment.
Investment properties by nature need a significantly larger down payment than owner-occupied properties, so you need to be ready for what's ahead. The approval process will be much lengthier, and you will need more cash. For example, if you put 4 percent down on your current home (if you have one), that won't be adequate for a rental property. Plan to put down around 20 percent.
Twine can help you save up for major life purchases like buying your first property. You can automatically tuck away a few hundred dollars or any set amount each week or month. The Twine savings feature is completely free, or you can invest that money to allow it to grow while you save. For the investing feature, Twine collects a 0.60% annual fee.
All you have to do is sign up and now's a great time, because Twine is offering a starting credit of $5 to you.
3. Count on higher interest rates.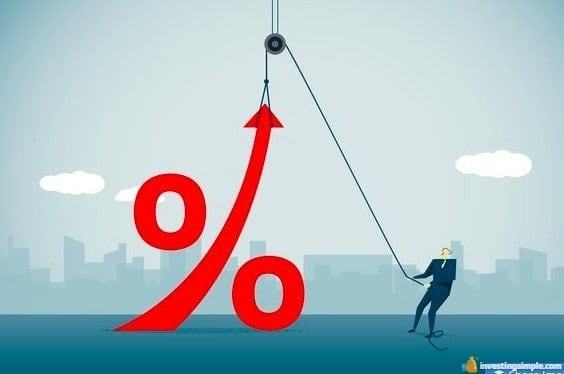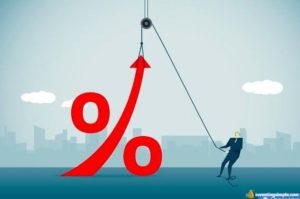 Because of their inherent risk, interest rates on investment properties are higher than a regular home mortgage rate. Make sure the numbers add up in your favor.
You want to keep your mortgage payment as low as you can to see a profit from the rent.
4. Add up your operating expenses carefully.
These are things like insurance, repairs, homeowner's associations, and property managers (if you choose to hire one). If you have no idea how to start, we recommend the 50 percent rule of thumb. If you charge $3,000 in monthly rent, you need to plan to pay around $1,500 in expenses. When in doubt, estimate high, not low.
5. Calculate your return on investment.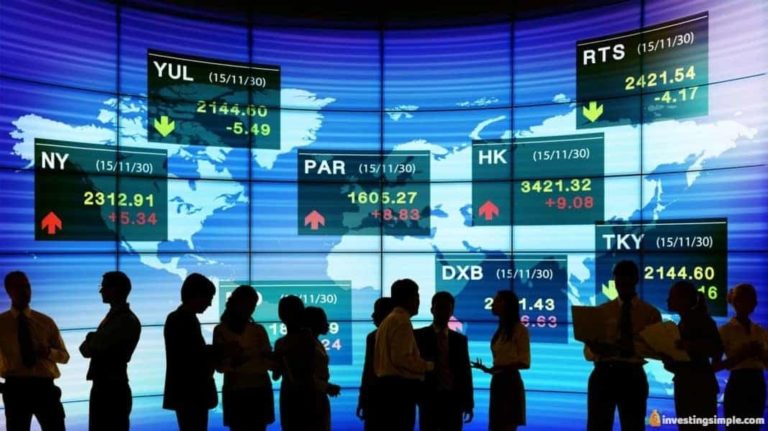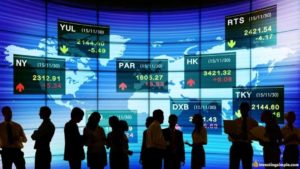 Do the math! For every dollar you spend, determine your return. In general, stocks may offer a 7.5 return, bonds may pay 4.5 percent, but experts say a 6 percent return in your first year as a landlord is considered excellent, especially since that figure is likely to rise over time.
6. Remember the number one rule: find the right location.
You're wise to look for an affordable yet profitable rental property, but that doesn't mean we recommend buying in the slums. There's a long list of things to consider, but overall you want to find low crime rates for everything from petty crimes to drug busts; a flourishing job market; an excellent school district; plenty of cultural and outdoorsy places to visit, such as parks, restaurants, theaters, and museums. Bonus points if the location is close to a walkable downtown.
7. Avoid fixer-uppers.
Unless you're a well-experienced handyman, don't get in over your head. All of us look at older homes and see potential, but in truth, few of us can make that happen. The idea of flipping, too, can be enticing, but again, you need to be an expert builder to take this on. Yes, these older properties come at a lower price, but you need to figure in the materials and labor to bring it up to snuff. A better option is to look around for a house priced below the market value that needs only small repairs, like front steps, gutters, or landscaping.
8. Don't be dazzled by fancy homes you can't afford.
This is the opposite of buying a fixer-upper: you find a lovely house that's flawless and move-in ready. Chances are good you won't be the only one drooling over this opportunity. The price will be high, and you may even fall into a bidding war if there are tons of interested buyers. Keep your eye on the bottom line. We recommend not even looking at properties outside your financial limits because it will only make them less expensive houses look drab and unappealing.
9. Buy less than you can afford.
Some real estate experts throw out the figure of around $150,000 as what you should spend on a first investment, but this varies greatly from market to market. Since this is your first rodeo, you should consider playing it save. Even if you can comfortably afford to spend $250,000, you might want to spend less your first time around. There will always be unforeseen costs and expenses!
10. Don't try to impress your friends.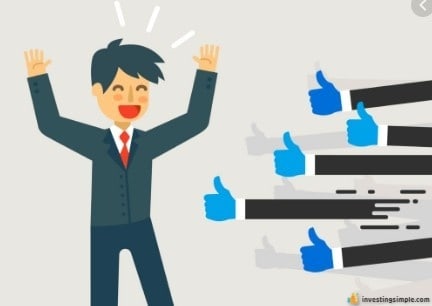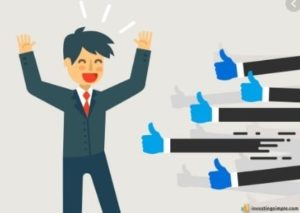 You're smart enough to be looking at your first real estate investment. Be astute and buy what you can comfortably afford, not a beachside bungalow your friends will love, but you won't have occupied year-round.
At the end of the day, the purpose of a good real estate investment is to put money in your pocket.
The goal is not to impress people by buying the most expensive listing in your area.
11. Get advice from actual experts.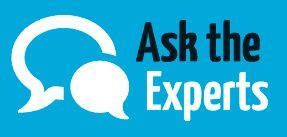 Your parents, friends, real estate agents, and mortgage brokers may have a lot to say when you're in the middle of figuring out what to buy.
Take all that with a grain of salt! All the people on this list lack one important thing: objectivity.
Instead, take the high road and make an appointment with a financial planner.  They will look at your entire financial picture before recommending a range of what to reasonably spend on a first investment. Or, find local real estate
12. Make sure the time is right.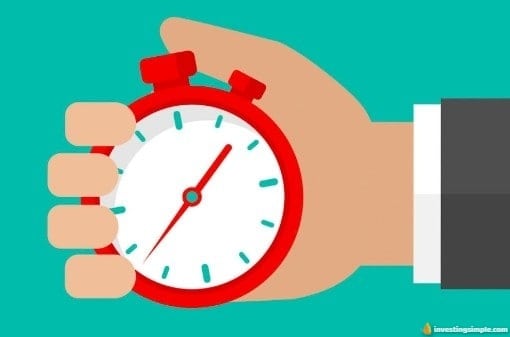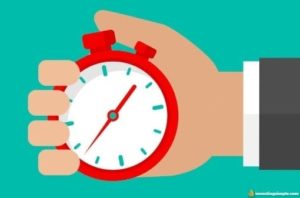 You must understand the major headaches of being a landlord. Unless you hire a property manager, you'll be the one called in the middle-of-the-night for a clogged toilet, leaky sink or burned out fuse.
Again, if you're a home improvement expert, this may not seem daunting. Or, maybe you have friends and family who are electricians, plumbers, masons, landscapers, and AC repair people, you are in a good place.
Chances are that, like the rest of us, you will be learning as you go along. This will be challenging and time-consuming. It will certainly eat into your recreational free time. But at the end of the day, you could be seeing a nice profit from the rent, after expenses, which is money you can funnel into your NEXT real estate purchase.
13. Consider a partnership.
Having a partner – in the best-case scenario, someone other than a family member – gives you another voice in decisions, another set of hands for small repairs, and someone else to help carry the financial weight if the property goes vacant for any period of time.
Understand Risk Versus Reward
It isn't as easy as, say, slipping a coin or asking a psychic. As with any financial decision, you need to carefully weigh out the risks versus the rewards to figure out if buying real estate rental property is right for you, right now.
Rewards
This is passive income at its best. Sure, there will be the initial investment plus some time commitments for repairs, but overall, you can earn good money on the side, along with your day/night/regular gig
The interest you pay on loan for an investment property is tax-deductible. Consult an accountant to make sure you're taking advantage of this.
With time, you can expect your income to take off! You'll be earning money through rental income while paying down the mortgage. In addition, as real estate values increase, your investment spirals upward in value.
You can keep an eye on your investment. You will need to ensure your site isn't getting trashed by tenants by visiting regularly or asking your property manager to check in bi-weekly. Always have a good lease spelling out who pays for damages, and also have a considerable security deposit on hand.
The money you earn from rent is not included as part of your income that's subject to Social Security taxes.
Real estate values are more balanced and less likely to swing up and down than the stock market.
Risks
Although rental income is passive, tenants can cause disruptions to your life when they fail to pay on time, break things, become a noise problem in the neighborhood, leave the trash out, and 100 other things they can do to give you a migraine. As an optional choice for dealing with all this, you can hire a property manager, but that will subtract from your profits.
You may not be able to charge enough rent to cover the total mortgage payment. Similarly, if the place sits vacant for any period of time, you will see zero income.
You will need a landlord's insurance.
Unlike stocks, you can't instantly sell real estate if you become overwhelmed or decide to try something else to supplement your income.
You can't just unload part of your real estate. With stocks, you can sell a set percentage. But you can't sell 50 percent of your rental house.
Down payment and interest rates will be high and need to be planned for well in advance.
When it's all said and done, your first venture into real estate can be thrilling, daunting and exhausting, but in the long run, it will help build your bank account in a big way.
Follow these tips, keep your wits about you, do the homework, and leave yourself a back-up cushion. You may just be the country's next enviable real estate mogul and a role model for investors to come.