M1 Finance has emerged as a leading brokerage platform in the investing community. This platform focuses on investor experience and allows its users to access incredible resources in three key areas: investing, borrowing, and spending.
By mastering these three areas, investors can feel confident about their financial future. M1 Finance is known as the finance super app for this very reason.
But does M1 Finance allow its users to day trade? This is a commonly asked question and it's an important one when determining which brokerage platform to use. The purpose of this article is to respond to this question as well as provide more insight into M1 Finance and how to get the most of the platform.
For our full review of M1 Finance, visit this link.
What Is M1 Finance?
To get us rolling with the topic of day trading on M1 Finance, let's first understand a little more about M1 Finance and its place in the investing community.
M1 Finance is a fairly new company since it was only launched in 2016. This platform, focused on the long-term investor, combines the features of a traditional brokerage account with a robo-advisor so that individuals can invest in the stocks they like while putting their financial future on autopilot. M1 Finance features stocks and ETFs (exchange-traded funds) for investors to choose from.
The stock and ETF purchases can be housed in a variety of accounts on the platform including: individual brokerage, joint, Traditional IRA, Roth IRA, and SEP IRA. These accounts are enabled to help investors perform their buy and hold strategies and focus on the long game.
To get started, users can select their investments and allocations. Each stock that you choose makes up a certain percentage of the 'Pie' as they call it. Then as you continue to add money to this overall pie, M1 Finance makes sure that your allocation remains how you established it.
This feature allows users to essentially create their own ETF at a fraction of the cost. M1 Finance has $0 trading fees and no account management fees.
What Is Day Trading?
Day trading occurs when an investor enters into a position (buys) and then exits that position the same day (sells). The goal of these actions is, of course, to make money off the changes of the stock price in that same day. According to Vantage Point Trading and as cited by Forbes, day trading only has a success rate of 10% meaning 90% of day traders are losing money.
If that doesn't sound like odds that you want to play with, M1 Finance could be the place for you. If you want to try your hand at day trading but don't want to actually risk the money, consider paper trading as an alternative.
Paper trading is a service offered by brokerages such as Webull and Fidelity where users are allotted a certain amount of fake money. They are then able to make trades in an essentially real environment. The only difference is the money they are using is completely fictional and not of material consequence. By paper trading, you can test out your skills without risking it all.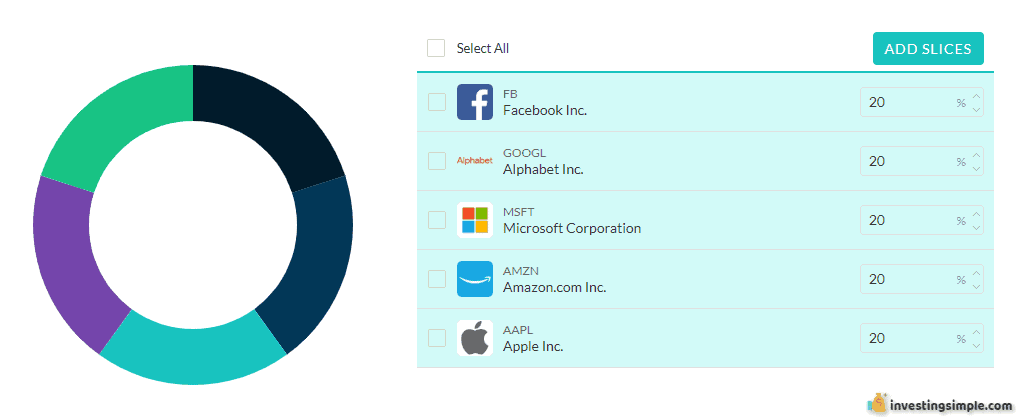 Can You Day Trade With M1 Finance?
To cut to the chase and as we mentioned earlier, M1 Finance is focused on longer-term investing. This means that investors are not able to day trade on the platform. The philosophy behind this comes from M1 Finance's belief that we shouldn't be focused on "speculative day trading, just long-term wealth building."
The finance super app believes firmly in a buy and hold approach and that investors are better off when they focus on the long term and leave behind the 'get rich quick' ideologies. This platform introduced Pies to allow users to fully utilize their ability to pick value-infused stocks, while keeping the perspective of long-term wealth building.
M1 Finance might be the perfect platform for you if you desire to pick your own stocks but are focused on the long-term.
Can You Day Trade With M1 Finance: Final Thoughts
M1 Finance allows its users to focus on long-term investing by encouraging them to create their own ETFs called pies. This platform understands the value of long-term investing strategies and has made it easy for users to get the most out of the platform.
With no management or transaction fees, M1 Finance allows its users to be fully integrated in the investment community at a fraction of the cost. Other perks are available on the platform such as automatic rebalancing, fractional shares, dividend reinvestment, tax minimization, zero fees, and free pre-built portfolios.
However, users that want to day trade should look elsewhere. Consider platforms such as Webull, TradeStation, and Fidelity for a good day trading experience.
Best Free Stock Promotions