Coinbase is a popular platform for buying, selling, and storing cryptocurrencies such as Bitcoin, Ethereum, and Litecoin.
One of the features that Coinbase offers is recurring buys, which allows you to automatically purchase a set amount of cryptocurrency at a specified interval, such as daily, weekly, or monthly.
While recurring buys can be a convenient way to regularly invest in cryptocurrency, there may be times when you want to cancel a recurring buy.
In this article, we will guide you through the steps to cancel a recurring buy on Coinbase.
Don't forget to grab your free stock worth up to $200 from Robinhood today!
Limited Time: Robinhood 1% Transfer Bonus
If you transfer an existing brokerage account to Robinhood through January 31st 2024, you can get an Unlimited 1% Transfer Bonus.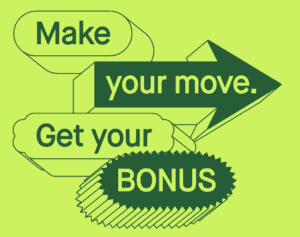 For example, if you transferred a brokerage account worth $50,000 - that would be a bonus of $500.
In addition, Robinhood offers a free stock for new users as well as a 1% IRA match for retirement accounts.
Best Free Stock Promotions
Step 1: Log in to Coinbase
First, log in to your Coinbase account using a web browser or the mobile app.
Step 2: Go to the Trade or Assets Tab
Once you're logged in, navigate to the Trade or Assets tab.
This can be found on the top menu bar in the web browser, or on the bottom menu bar in the mobile app.
Step 3: Select the Recurring Buy Transaction to Cancel
Under the Trade or Assets tab, you will see a section labeled Recurring buys.
Select the specific recurring buy transaction that you want to cancel.
Step 4: Cancel the Recurring Buy
After selecting the recurring buy transaction you want to cancel, click on the Cancel recurring purchases button.
This will open a confirmation window where you can confirm that you want to cancel the recurring buy.
If you are sure you want to cancel the transaction, click Confirm to complete the cancellation.
It's important to note that canceling a recurring buy will not affect any previous purchases made through the recurring buy feature.
Additionally, if you cancel a recurring buy, any future purchases scheduled under that recurring buy will be canceled, but any previous purchases will remain in your account.