There's nothing worse than running into a problem and not being able to quickly get ahold of support to resolve the issue while using an online service.
Whether you're locked out of your account or dealing with a technical glitch, it's essential that a company provides quick guidance.
Unfortunately, as many of us have discovered, many companies have a difficult time building out sufficient support services. Wait times are often unreasonably high and getting on the phone with a real human-being is increasingly rare.
Financial Services Are No Exception
It is especially crucial for financial services platforms to dedicate ample resources toward their support systems and staff. It's imperative that customers always have access to their money and can do with it what they please.
Cryptocurrency certainly falls into this category and Coinbase is a great example.
As one of the largest cryptocurrency exchange platforms today, we should expect Coinbase to have a higher level of support since the company is handling virtual currency for millions of users around the globe. Let's take a look at how to contact Coinbase Support and how useful the service really is.
Forms of Coinbase Support
A list of Support options can be found at the bottom of the Coinbase home page. On the surface, it looks like there are a lot of different options. In reality, there are essentially three main resources available.
Help Center
For most standard questions about how to use the Coinbase platform, you can access the help center to search your questions and find a relevant article. For example, searching "how to buy bitcoin" yields a recommended page titled "How to send and receive cryptocurrency". The page walks through how to buy and sell a given cryptocurrency on both their web and mobile applications.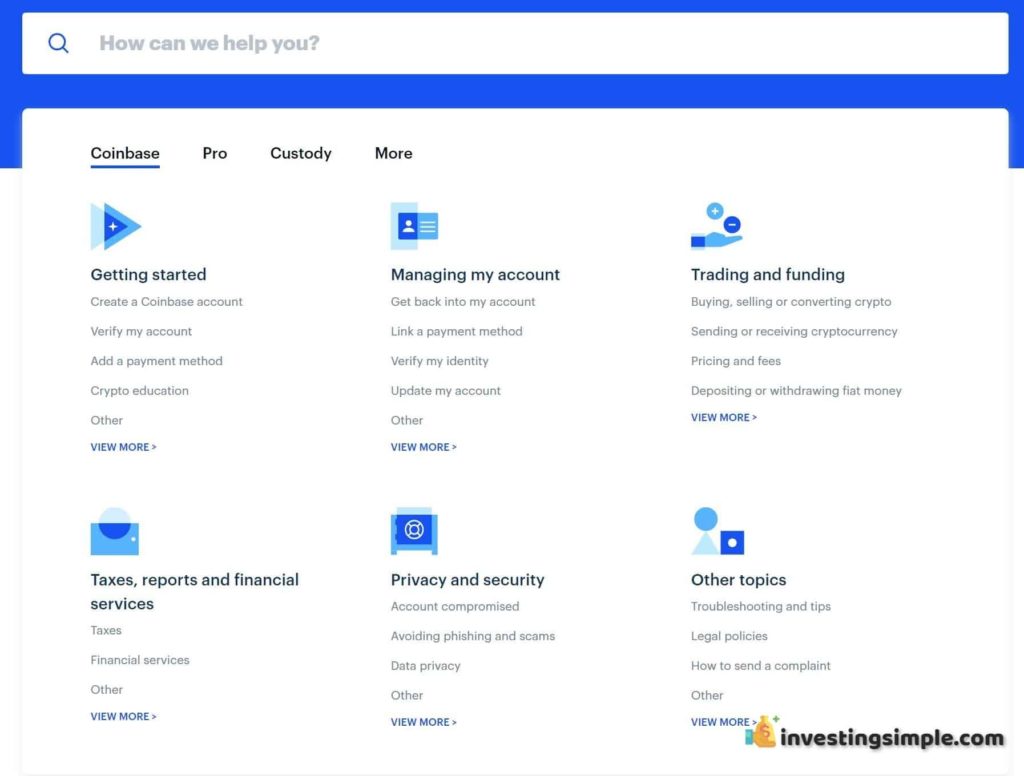 This question and others like it can be quickly answered with the help center.
Contact Us Form
For unique questions or issues that can't be answered with the help center, Coinbase offers a fillable contact us form on their website. The form allows users to select from a few categories and then leaves spaces to enter an email address and a custom message.
The form is actually pretty detailed which allows Coinbase to answer questions as efficiently as possible.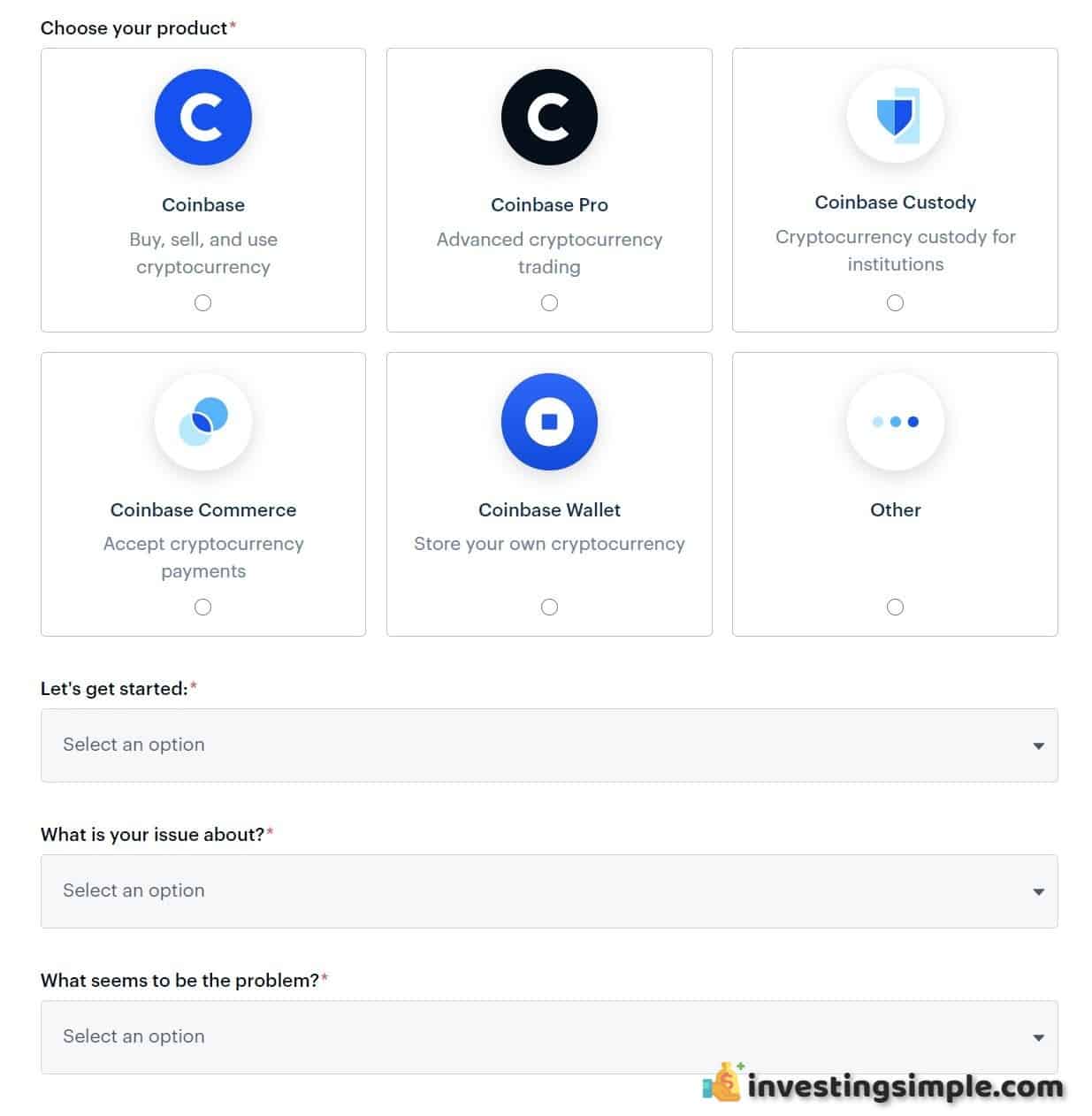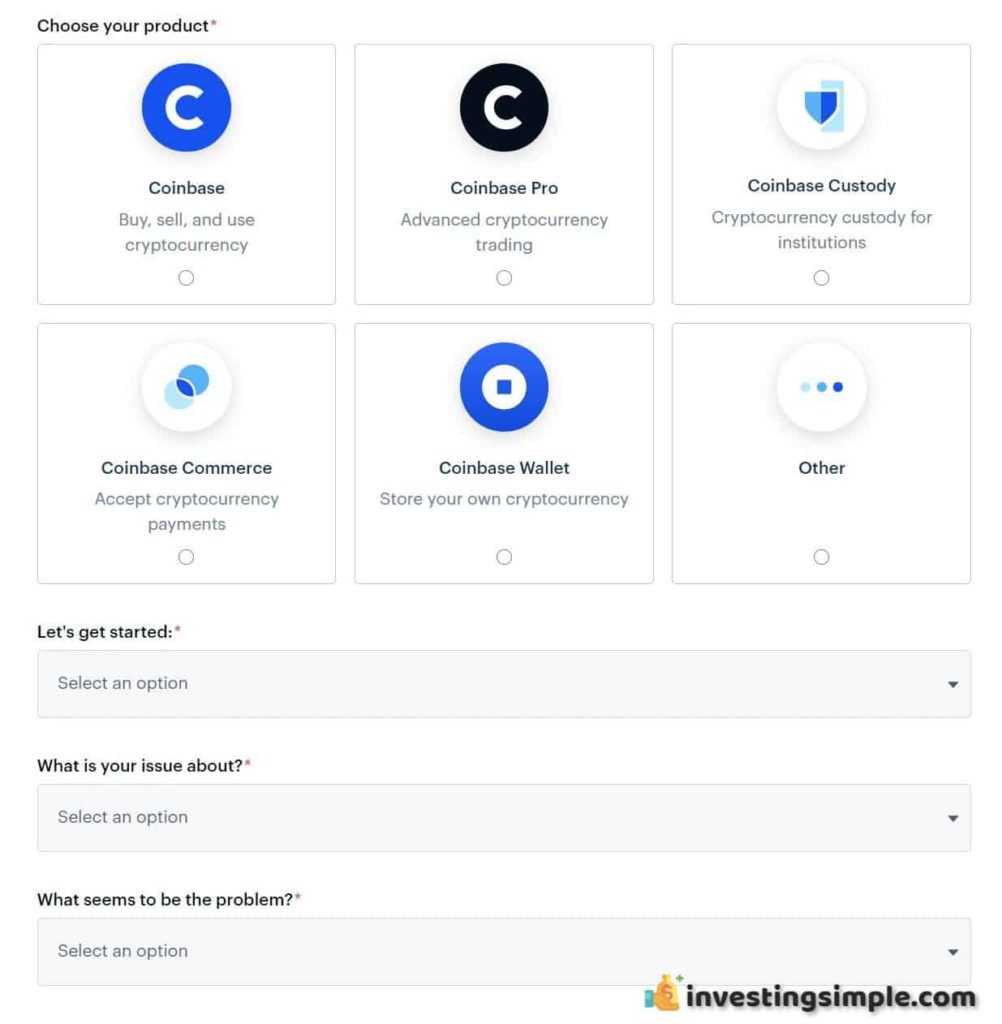 Emergency Phone Number
Finally, Coinbase provides a helpline dedicated only to assisting those that believe their accounts have been exposed to fraudulent or other criminal activity. The Coinbase helpline phone number is +1 888 908-7903 for the US and can be found at the bottom of their contact us page.
Essentially, the line is only for emergencies. While not helpful for most cases, the availability of the phone line should give customers some sense of relief if they were to ever become a victim of fraud.


Coinbase Customer Service Experience
Overall, Coinbase support is relatively comprehensive in the amount of information provided while not offering much in terms of human assistance. Most general questions can be answered via the vast amount of materials on the help center.
More specific questions will need to go through the contact us form to be answered through email.
When our team tested the contact us form, it took just over twenty-four hours to receive a response from support. This is shorter than some companies but leaves room for improvement.
About Coinbase
Coinbase is an online exchange that allows users to buy and sell cryptocurrencies such as Bitcoin, Ethereum, and many others. The service is known for its security and ease of use for people of all experience levels.
For more information on Coinbase, visit their website or check out this review from Investopedia.
You may also be interested in our recent article detailing how to buy $100 of bitcoin using Coinbase.
Best Free Stock Promotions