If you're a Coinbase user, you may have experienced funds being put on hold at some point.
This can be a frustrating experience, but it's important to understand why Coinbase may be holding your funds.
Limited Time: Robinhood 1% Transfer Bonus
If you transfer an existing brokerage account to Robinhood through December 8th, 2023, you can get an Unlimited 1% Transfer Bonus.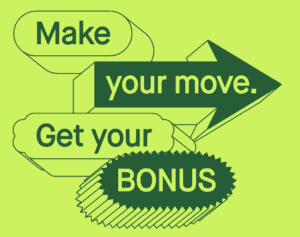 For example, if you transferred a brokerage account worth $50,000 - that would be a bonus of $500.
In addition, Robinhood offers a free stock for new users as well as a 1% IRA match for retirement accounts.
What Does Funds On Hold Mean?
First, let's define what "funds on hold" means.
This refers to the local currency value of your recent cash outs and any cryptocurrency purchased with those cash outs.
The total amount will always be represented in local currency, regardless of whether you cashed out or purchased crypto.
Before confirming a cash out or crypto purchase with these funds, Coinbase will always tell you when those funds or crypto will be available to send off of Coinbase or cash out to your bank.
The amount will be calculated based on many factors, including your account history, payment activity, and transaction history.
Best Free Stock Promotions
Why Are My Funds On Hold?
So, why might your Coinbase funds be on hold?
The most common reason is a Know Your Customer (KYC) or Anti-Money Laundering (AML) check.
Coinbase must verify that you are who you claim to be and that you are not using their platform for illicit activities.
These checks are required by law and are designed to protect both Coinbase and their users.
In some cases, funds may also be held if there is a risk with the account that would require further investigation.
This could be due to suspicious activity, such as large deposits or withdrawals, or if there are concerns about the source of funds.
It's important to note that Coinbase support cannot reduce the holding period for funds on hold.
This is because they have legal obligations to follow KYC and AML regulations, and they cannot make exceptions for individual users.
Final Thoughts
If your funds are on hold, the best thing you can do is to be patient and wait for Coinbase to complete their checks.
The length of time your funds are on hold will depend on various factors, including the type of account you have and the amount of funds involved.
These holds are in place to protect both Coinbase and their users, and they are required by law.
If you have any questions or concerns about funds on hold, Coinbase support is available to assist you.
Don't forget to grab your free stock worth up to $200 from Robinhood today!