In bull markets and bear markets alike, diversification is an advised path for all investors. Typically, investors develop well-diversified portfolios by holding a variety of stocks found in the equity markets.  
However, the recent growth in crowdfunding popularity and consistent technological advancements have made diversification through the real estate sector more possible than ever. 
Crowdfunding is unique because it expands the traditional pool of investors from owners and venture capitalists to average investors.
CrowdStreet is a crowdfunding company that has experienced platform growth as the housing market has experienced record breaking growth. As a result of CrowdStreets crowdfunding success, investors now have easier (and cheaper) access to diversification through the real estate sector. 
Some investors choose a mix of the equity markets and real estate for diversification while others choose diversification of one asset class. Either way, CrowdStreet has opened the door for many investors hoping to participate in real estate.
To learn more about all of the advantages and details of the CrowdStreet platform, head to our CrowdStreet Summary article. While this article will cover some of the advantages of using CrowdStreet, the main purpose is to cover all of the fees associated with the CrowdStreet platform. 
Don't forget to grab your free stock worth up to $200 from Robinhood today!
CrowdStreet Fees
CrowdStreet is a relatively new commercial real estate investment platform that launched in 2014. Since launch, the CrowdStreet Marketplace has closed 560 commercial real estate investment offerings (76 have been fully realized), raised over $2.6B in capital, and ]distributed over $360M to the CrowdStreet Marketplace investors.
According to the official CrowdStreet website, there are never any fees to establish an account with CrowdStreet. However, there are fees and account tiers that can come into play when utilizing all of the tools on the CrowdStreet platform. 
For purposes of this article, there are three buckets of fees and offerings associated with CrowdStreet accounts. The three high-level buckets are listed below. 
Fee Free Account Creation

Sponsor Fees 

CrowdStreet Tailored Portfolio Fees
Best Free Stock Promotion
Account Creation & Deal Access (No Fee)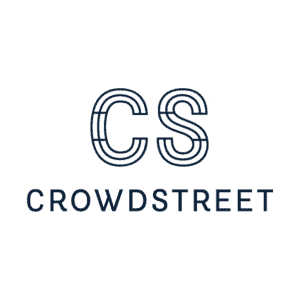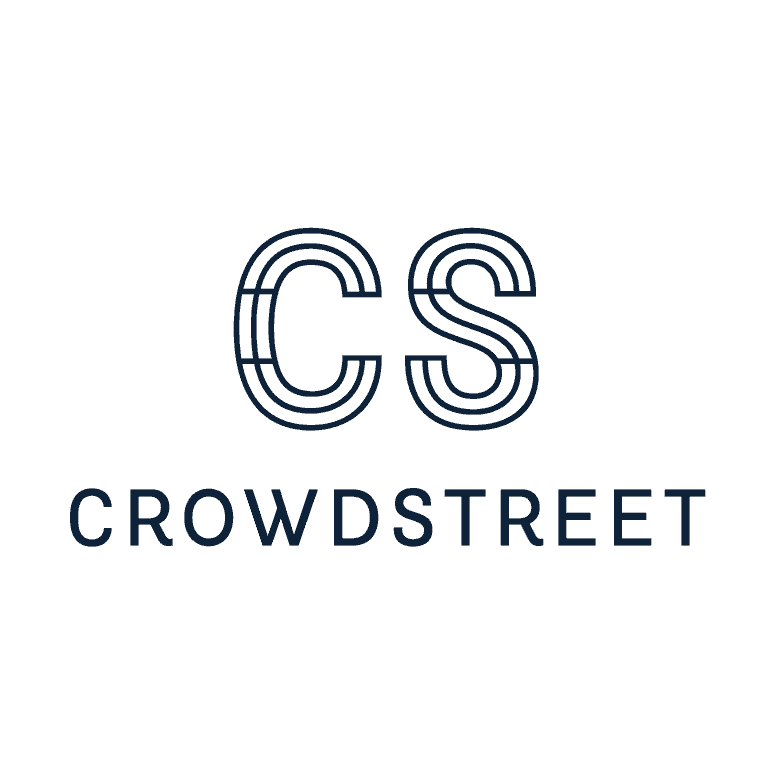 When you create a free account with CrowdStreet you are immediately granted access to all of the platform deals. You can think of CrowdStreet as the Facebook Marketplace of real estate deals. Users are able to browse and invest in deals from all over the country. 
After creating an account, you can begin investing with the three simple steps below. 
Browse Deals - The CrowdStreet Marketplace constantly updates deals (and all related investment documentation) for investors to analyze.

Submit your offer - Once a deal is selected, digitally sign some documents and submit your offer. Once approved, you will then be instructed on how to fund the investment. 

Manage Investment - On one dashboard you will have the ability to manage your assets, receive sponsor updates, determine how to receive distributions, and more! 
While browsing the marketplace is completely free, only accredited investors have the option to invest in Marketplace offerings. Accredited investors must meet one of the below three requirements. 
Achieve at least a $1 million net worth

Have a yearly income of over $200,000 if single or over $300,000 if married

Demonstrate significant financial knowledge by passing a regulated exam such as the Series 65 or Series 7
In addition to the accreditation requirement, minimum investments for CrowdStreet range from $25k - $250k. Once the accreditation and minimum requirements are met though, investors can invest through funds and portfolios, individual deals, and tailored portfolios.  
Sponsors are a vital component of CrowdStreet and are those who are seeking to list investing opportunities on the CrowdStreet Marketplace. In other words, the CrowdStreet Marketplace has deals populated by external companies and CrowdStreet helps connect the deal. 
These sponsors go through an extensive background check before listing on the Marketplace. CrowdStreet also lists classifications and additional information about the sponsor to help the individual investors understand more about the potential partner in the deal. 
While CrowdStreet does not charge fees, sponsors do have the ability to charge fees directly to the investor for access to investment opportunities. These fees vary based on the individual sponsor. 
The sponsor fees typically range from 0.5% to 2.5%. Typically the sponsor will build these fees into the deals and returns that you see on the CrowdStreet platform. So while the fees may not be direct, they are important to understand as they impact the returns on your investment. 
CrowdStreet Tailored Portfolio Fees
The final bucket of fees is a fee that CrowdStreet charges directly to investors. However, this is a premium offering that not all investors pay for when using the platform. 
This additional offering is the CrowdStreet Advisors, which was created to provide interested investors extra help on the platform. These advisors create investors tailored portfolios aligned with the investors personal strategy. 
Unfortunately, to receive a tailored portfolio the investor must have a minimum balance of at least $250k. 
Once interested, qualified, and invested, a fee is charged directly to the individual investor. While fees vary depending on investments, CrowdStreet has created an example of the typical fee schedule for each deal.
During the first year, CrowdStreet Advisors charge 2.0-2.5% of assets under management. This is where the bulk of the fees come in as during the first year majority, if not all, of the portfolio design and deployment occurs.
During the remaining years of the deal, CrowdStreet Advisors charge 0.25% of assets under management. The fee is significantly reduced from years 2 and on because the advisors focus on ongoing maintenance and service at this time. 
Below are some of the key benefits that having a CrowdStreet Advisor offers. 
Receive a custom-made investment strategy

Receive dedicated support from the team

Extensive and unique online tracking (offered in CrowdStreet's Portfolio Center)
Additional information about the CrowdStreet Advisors' products can be found on the official CrowdStreet website.
CrowdStreet Fees: Final Thoughts
CrowdStreet provides great opportunities for investors to diversify portfolios with commercial real estate. With zero fees to create an account, there is no reason not to check out the platform to see if any investment opportunities match your particular needs and goals.
In general, the team at Investing Simple finds that CrowdStreet may be a good fit for the following people:
Accredited investors

Those looking for a variety of commercial real estate exposure

Those hoping to invest in commercial real estate but don't want to take on all the risk of owning, fixing up, and selling commercial real estate themselves
Remember that although creating an account and browsing deals is fee free, there are pieces of CrowdStreet that do have fees. The first fee offering is charged by sponsors on the platform.
Typically, these fees will be highlighted in the investment offering and will be included in the investment returns section. However, remember to dig into these fees when deciding whether or not to invest in a real estate offering. 
The other type of fee is the tailored portfolio fee that is charged directly to participating CrowdStreet investors. This tailored portfolio offering is a premium offering that is only charged to participating investors. This offering provides investors with a professionally created tailored real estate portfolio. 
Compared to similar crowdfunding real estate investment platforms, CrowdStreet's fees seem very competitive. If you feel like CrowdStreet may be a good fit for your investment portfolio, create an account today!