In today's environment, there are countless social platforms. Twitter, Instagram, TikTok, and Facebook bog down our notifications and commandeer our free time. But what if there were a social platform that could help you make money?
Enter Public. Public is an investment platform focused on connecting investors and allowing users to share insights about the market with one another. This platform is full of innovative features such as fractional shares and chat functions.
While these features are great, what type of assets are available on Public? In this article we will cover Public's usage of penny stocks and how you can utilize them in your portfolio.
Check out our full Public Review to learn more.
What Is Public?
Public is a social investing app created by merging two completely different worlds: investing and social media.
This platform encourages investors to collaborate with like-minded individuals who share a passion for building wealth and making connections. On the app, users can see other's trades, comment on their moves, and even set up private chat groups.
This is one way that your in-depth investing knowledge can be shared with others.
Platform Features
The platform works similarly to other social media outlets by providing a news feed. Users can see the trades of those they are following and then replicate those moves within their own portfolio.
Many new investors may be nervous about others seeing their investments. If this bothers you, you can always put your account on private mode.
Public is completely free for investors and doesn't have an account minimum. These two factors allow any and all interested investors to get involved and start trading.
In addition, with Public you can purchase portions of full stocks called Stock Slices. For example, if you are interested in purchasing Amazon, whose share price is well about $3,000 but you don't have that cash available, you can buy as much as you can afford. For as little as $5, you can purchase fractions of any of the 5,000+ stocks on Public.
What Is a Penny Stock?
A penny stock is any stock that is trading below $5 according to the SEC. While most of these stocks trade over-the-counter (OTC) through the OTC Bulletin Board, some are traded on major exchanges such as the New York Stock Exchange (NYSE) or Nasdaq. However, companies whose share price is trading for under $5 will likely have a short runway on a major exchange.
While this encompasses most penny stocks, some are also traded through the privately owned OTC Markets group.
Pink sheets is another term you should be familiar with. Companies listed on pink sheets are those who have not filed financials with the SEC. These stocks are listed exclusively over-the-counter and not on any major exchange.
It is likely that if you have been specifically searching for penny stocks, you have needed to utilize a separate investing platform as many do not offer over-the-counter options.

Why Are Penny Stocks Considered Risky?
You have probably heard that penny stocks are among some of the riskiest assets to own. This is true because of three main reasons.
Lack of Information
Stocks that trade on major exchanges, such as the NYSE or Nasdaq, are heavily scrutinized and are required to report financial information with the SEC. This is not the case for a company that lists its stock on pink sheets. The latter meaning that information about the company, its past performance, and forecasts for future growth are not publicly disclosed.
This puts the investor at a large disadvantage when trading penny stocks of companies whose information is not publicly available. For investors, this means that the little information you do have has not been vetted by a regulatory authority such as the SEC.
For this reason, many brokerages will not allow pink sheets or will make you sign a specific form recognizing the increased risk. Pink sheet stocks are considered highly speculative because they have not been vetted by any higher authority.
No Minimum Standards
In order to trade on a major stock exchange, companies must maintain minimum standards. This is to protect the investors who trade on the exchange as well as the exchange itself. Corporations that were once traded on major stock exchanges but are no longer available on the exchange are companies that have been delisted.
Delisting can happen for a variety of reasons but most of the time, the stock is deemed not safe for trading on the exchange. However, this is not always the case. When Dell computers was delisted in 2013, it was simply because the shareholders and board of directors opted to take the company private.
However, if a company has been delisted because it failed to live up to the standards of the exchange, proceed with caution. Stocks traded over-the-counter do not have these standards. Therefore, if you are investing in a stock that is available for trading but is not listed on a large exchange, chances are that the company is not considered investment grade. So think twice before investing.
Lack of Liquidity
The issue of liquidity is one of serious concern. Because penny stocks are typically less well-known, they have fewer engaged traders. This means the stock is less liquid.
If you were the owner of a share of Apple stock and decided one day to sell it, there would be hundreds, if not thousands of people who would be willing to purchase that investment from you. However, if you were the owner of stock from XYZ corporation that no one has ever heard of, you're going to have a difficult time finding a buyer.
With every transaction, there are two parties at play – the buyer and the seller. If there are no buyers who are interested in the stock, then the seller cannot sell.
As a result, the holder of the stock might need to wait a considerable amount of time or take a large loss on the investment in order to sell the shares. Lack of liquidity adds another layer of risk to investors who trade penny stocks.


Does Public Offer Penny Stocks?
Finally to the question of the day: does Public offer penny stocks. Due to the risks mentioned above, Public does not offer any stocks that are not listed on a major exchange.
From the company's website, the following has been stated: "Public does not offer Penny Stocks or stocks that are listed on the over-the-counter ("OTC") market, due to the risk associated with these types of investments."
However, if you are searching for penny stocks in the sense that they are trading for under $5, then you will find many of those are available on Public. Because they are traded on a major exchange, you can rest assured that they meet the highest expectations in terms of accurate financial data and ethical reporting practices.
Alternatives to Penny Stocks
Although Public does not offer stocks that are traded on the OTC market, investors on Public can turn any stock into a 'penny stock' by purchasing fractions of the share. With Public's stock slices, investors can turn any stock into a share that costs as little as $5.
This is a huge benefit for investors who are seeking ways to invest in individual stocks without liquidating their retirement accounts. Stock slices, otherwise known as fractional shares, do not decrease the amount of risk that is associated with a stock.
For instance, if you only own a portion of GM stock, but the company has an awful quarter, your fractional share will be impacted just like a full share would. However, with stock slices, it is easier to diversify so that if GM stock does perform terribly, your total portfolio will not be impacted greatly.
This is all thanks to stock slices and the ability to diversify.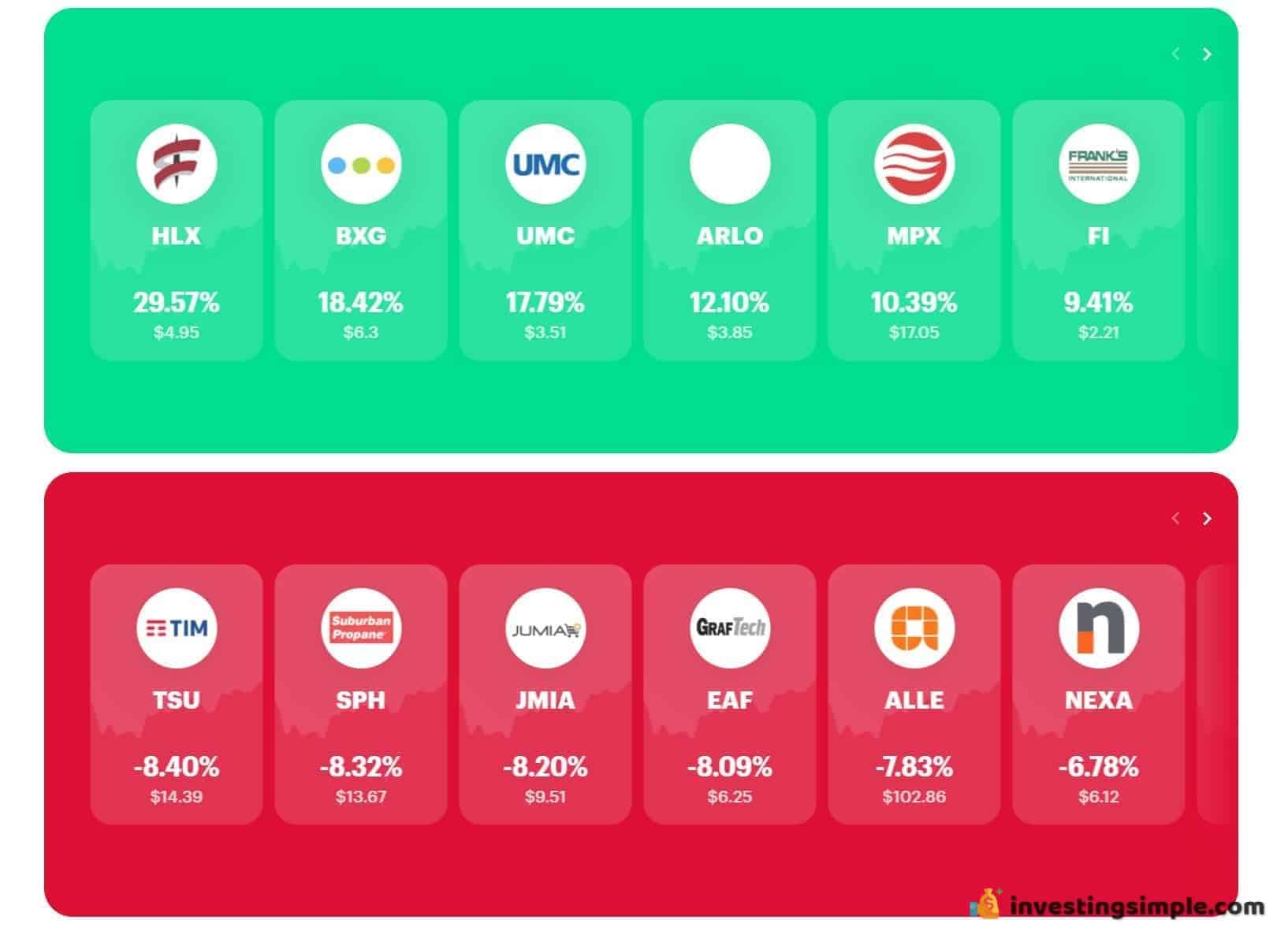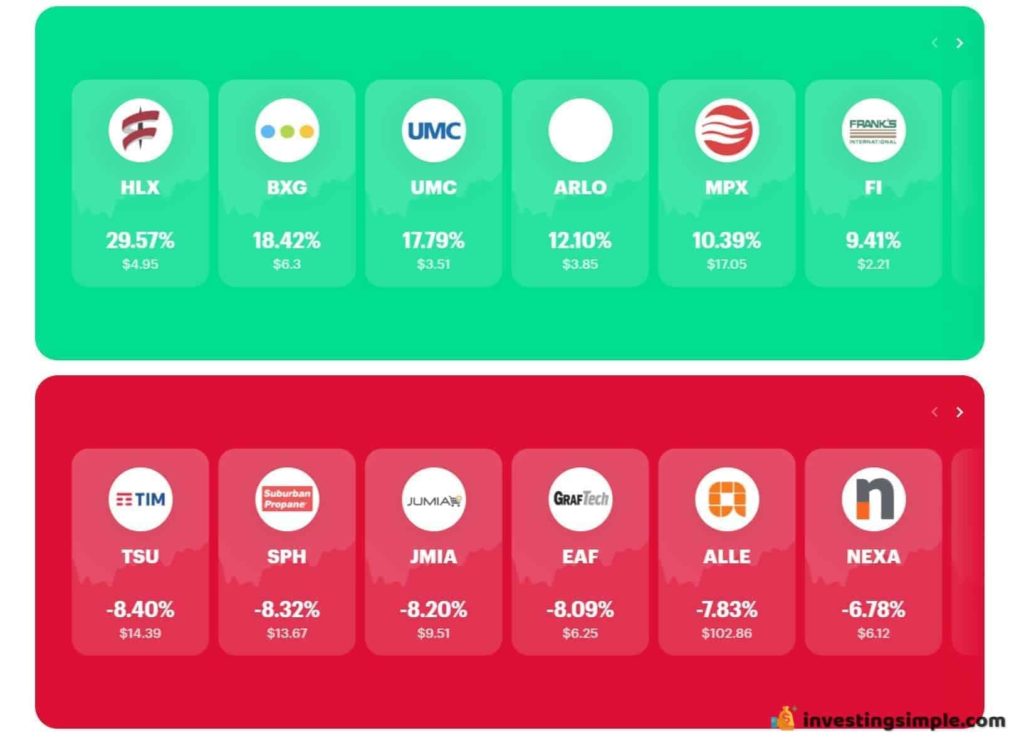 Platforms that Offer OTC Trading
While Public does not offer penny stocks on the OTC market, there are a few that do. Platforms such as Fidelity, TD Ameritrade, TradeStation, and Charles Schwab all offer stock trading on the OTC market.
If you are set on this type of trading, then click on the links above to sign up! It is strongly advised however to do your research on each of these before deciding as the commissions charged for trading these types of stocks vary greatly by platform.
Does Public Offer Penny Stocks: Final Thoughts
Public is a fantastic platform for those who are looking to invest and socialize with others. This company brings together two worlds that generally do not mix. The ability to see others' trades and then discuss their thought process and strategy all from the same app is truly revolutionary.
However, if you are in the market to trade highly speculative and risky penny stocks, this is not the place to do so. While investors can use fractional shares to save money, penny stocks in the traditional sense simply do not exist on the platform.
In summary, Public is a great platform with much to offer its user base. Take the leap and sign up for the app today!
Best Free Stock Promotions