Managing a portfolio on your own definitely comes with a degree of uncertainty. It can also be time consuming to keep up with all that is occurring in the market.
In the world of crypto, it can be even more difficult with extreme volatility.
Investing through an actively managed fund can alleviate some of this uncertainty and time commitment by leveraging a team of experts. Unfortunately, active funds often come with heavy fees, lock ups, and the requirement of accreditation.
With Domain Money however, this is not the case. There are no lockups, low minimum investments, and low fees. Additionally, it is open to all US residents. So, is Domain Money a good option for you? Let dive into the pros and cons with our complete Domain Money review.
App Design

Features

Investment Options

Customer Support

Returns

Fees
Summary
Domain Money is a new investment platform dedicated to growing their member's wealth.
What makes Domain Money unique is their offer of 4 actively managed funds with exposure to crypto and NFTs. They also allow members to invest on their own should they choose to do so.
Unlike other actively managed portfolios, Domain Money features no lockups and low fees. They are also highly transparent about their investment strategy.
The major downside to the platform is how new it is. Domain Money certainly has high potential and will be a great platform to watch.
Pros
Access to 4 unique active funds
Exposure to crypto and NFTs
Option to invest on your own
No Lockups, low minimums and fees
Live customer support in the app
Cons
Short Track Record
No web version or Android app
Many features are not yet available such as crypto wallets and their crypto rewards credit card
Domain Money Review: Highlights
Access to 4 actively managed funds
Low minimum investment of $100 - $500
Active funds have no lockups
Investors can choose to invest on their own
Domain Money offers investors their proprietary research tool Signal
Commission free trades on stocks but a 1.49% transaction fee for crypto
Some core features like spend, borrow, and interest not currently available
What is Domain Money?
Domain Money is a new investment platform with high potential. The company was founded in January 2022 by Adam Dell who was most recently a partner at Goldman Sachs. Though it is relatively new, they have already acquired a 4.8 star rating in the app store from over 100 reviews.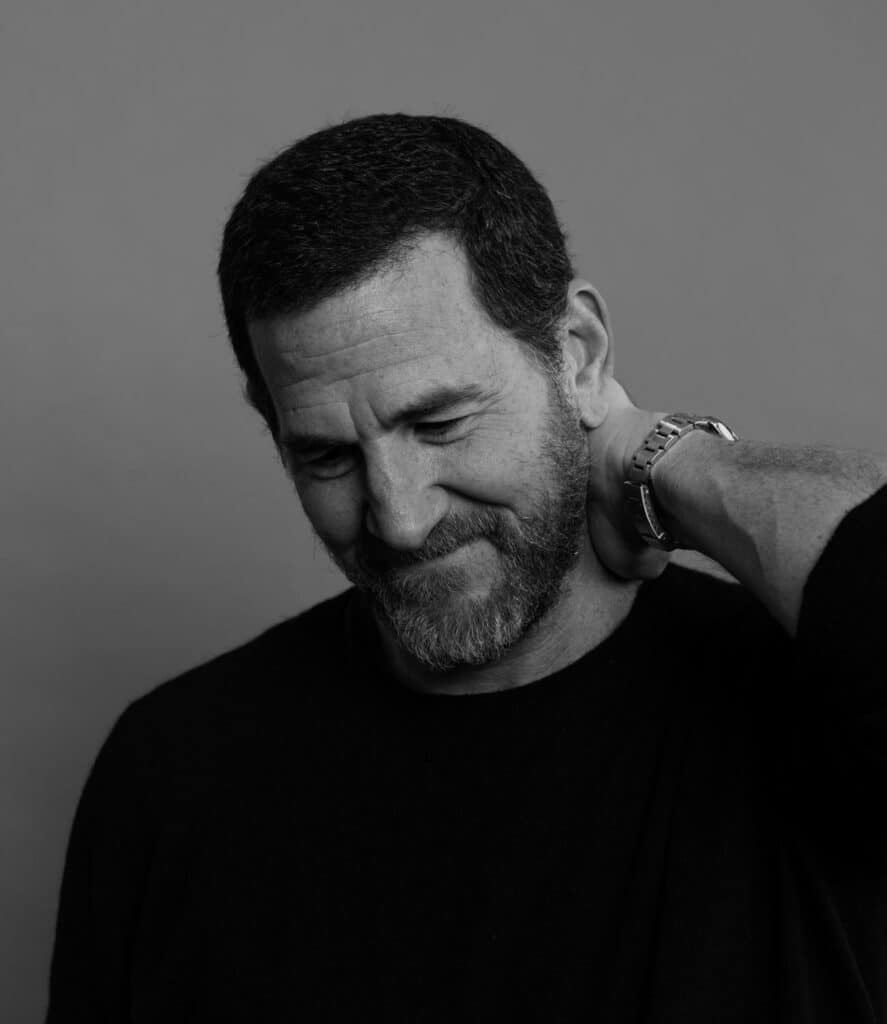 Like other popular investing platforms, they offer free trades on stocks. However, they do charge 1.49% for crypto transactions. What sets them apart is their offer of 4 actively managed funds with low minimums and no lockups. These funds provide investors access to stocks, crypto, and even NFTs.
With a vast number of investing platforms like Robinhood or Webull to choose from, Domain Money is unique in that it offers members access to both active managed funds and self directed investing. Furthermore, the app is available to all investors in the US and does not require accredited investor status.
Domain Money is most similar to Titan, which is another actively managed investment platform that offers members access to crypto. The key difference between the two is that Domain Money offers investors the chance to invest on their own in addition to having access to actively managed funds.
Because the platform is so new, many features are not yet available though are coming soon. These features include a crypto rewards credit card, a line of credit, and a crypto wallet.
How Does Domain Money Work?
Domain Money is an investment platform with the option to direct your own investments or participate in their actively managed funds.
They currently offer the platform to Apple users only. However, they are going to launch an Android app and a web version soon.
Whether you want to invest in their funds or on your own, there are low minimums and fees.
First, let's walk through their funds, or as they call them, Strategies.
Active Funds
Each of their 4 strategies have a short track record commencing in February 2021. None of them have any lockups or performance fees, though they do have a 1% annual management fee.
The Domain Edge strategy requires a minimum investment of $100 while all other strategies require $500.
Domain Edge is focused 100% on Crypto. This strategy is for those looking for broad exposure into cryptocurrencies.
Domain Metaverse is focused on a few companies as well as decentralized protocols, tools and platforms that support the NFT-powered Metaverse.
Domain Balanced is a strategy that targets 50% stocks and 50% cryptocurrencies. It's designed for investors looking for stable growth with significant exposure to cryptocurrencies.
Domain Access is a strategy that consists of 80% stocks and 20% cryptocurrencies. It's built for investors looking for stable growth with moderate exposure to cryptocurrencies.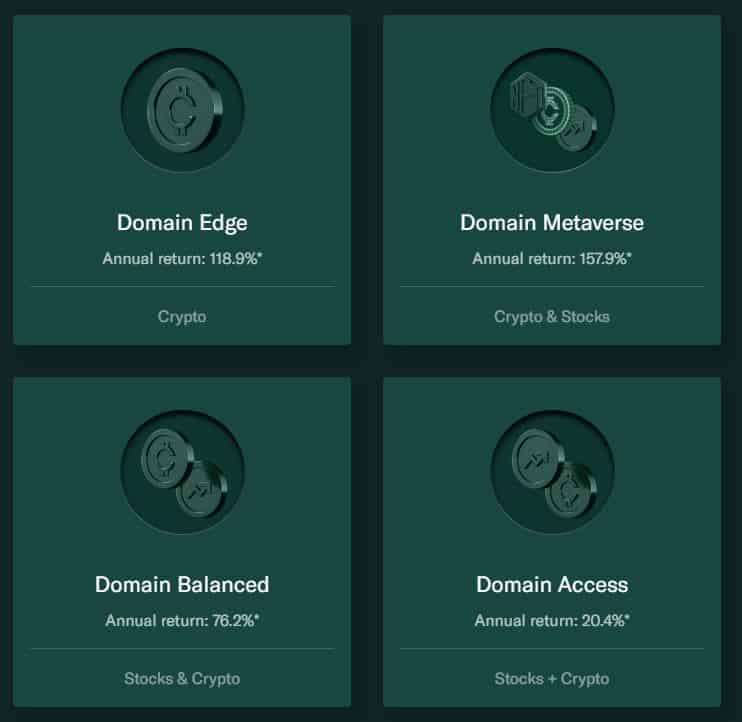 When investing with Domain Money's active funds, you are able to invest in multiple strategies. While you are not able to choose your own mix between stocks and cryptos, you can invest in multiple strategies to create your own custom mix.
Direct Investing
Investors are also able to invest on their own and forego the 4 active funds.
When investing on your own, whether crypto or regular stocks, there is a $5 order minimum. The process to buy and sell stocks or cryptos is incredibly simple. The platform was designed to be simple and easy to navigate.
There are no fees to trade stocks. When trading cryptocurrencies, there is a 1.49% transaction fee.
Domain Money currently offers investors the capability of investing in 48 cryptocurrencies. One downside of investing in crypto through Domain Money is that you are not able to earn interest on your holdings, though this is a feature coming soon.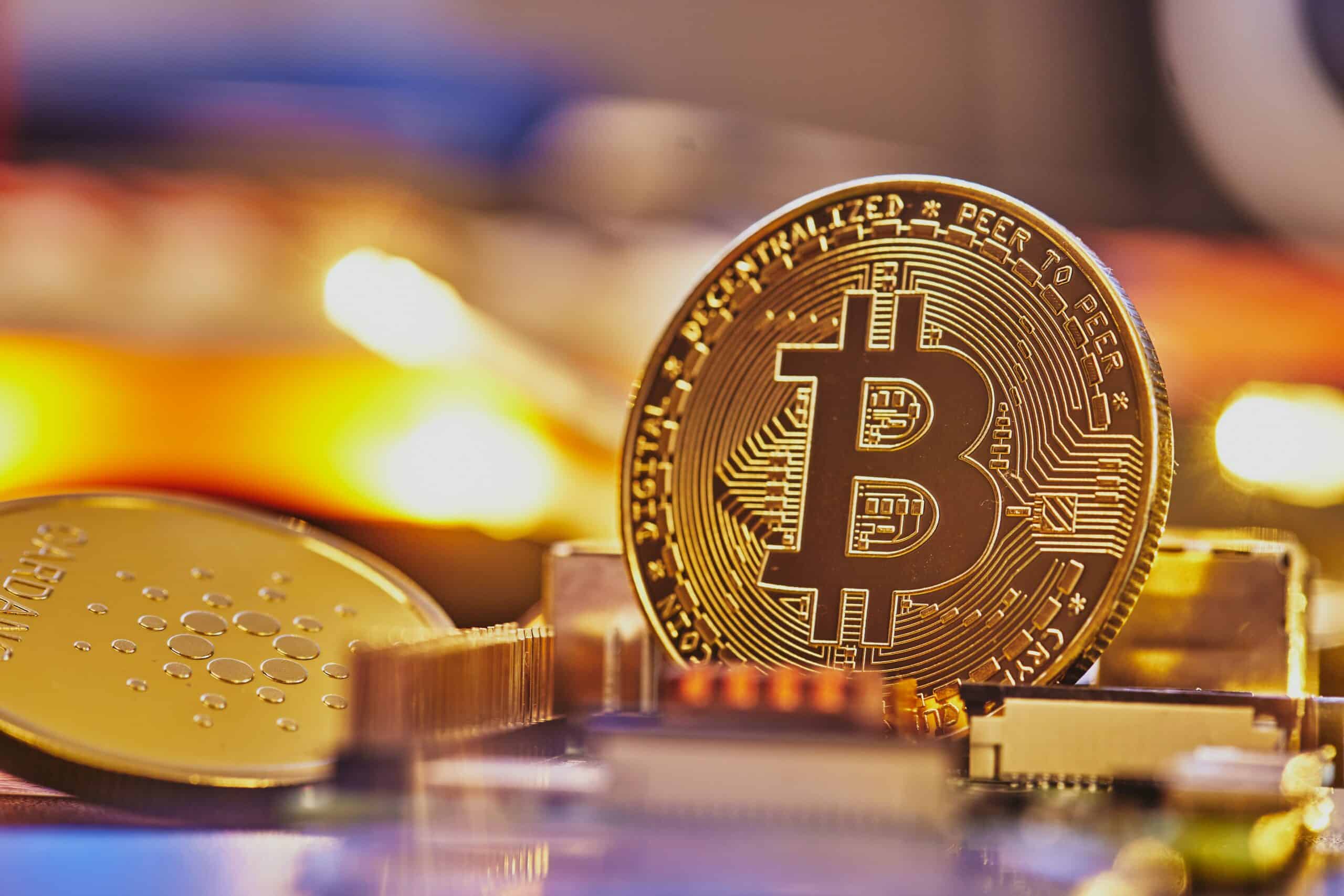 Investors will appreciate the ability to purchase fractional shares as this greatly reduces the money required to start investing.
Signal
Signal is a proprietary insights dashboard that informs investors on a variety of indicators such as social sentiment, financial metrics, blockchain health, etc.
This tool allows investors to better understand the investing decisions of Domain Money. It is also a great tool for investors to stay up to date in the market.
Features Coming Soon...
Because the platform is so new, there are a few features that are not yet available but coming soon.
Spend: This is Domain Money's Crypto Rewards Credit card. You can sign up to join the waitlist to be first in line.
Borrow: With Borrow, you will be able to receive a line of credit backed by your investments. You will be able to borrow up to 40% the value of your portfolio
Crypto Wallet: Currently, if you want to withdraw crypto, you would need to sell and withdraw in USD rather than move crypto directly to a different wallet.
Who is Eligible?
In order to invest with Domain Money, you do need to be a US resident with a social security number and at least 18 years old.
A key benefit of investing with Domain Money is that you do not need to be an accredited investor. In fact you only need $100 to start investing. Typically, an actively managed account comes with the requirement of accreditation.
What are the Fees and Account Minimums?
For the 4 active funds, there is a 1% annual management fee with a $500 minimum. However, the Domain Edge strategy features a $100 minimum.
For self directed investing, there is a 1.49% transaction fee for crypto and no fee for stocks. There is also a $5 order minimum for both crypto and stocks.
Is Domain Money Safe?
Though the platform is new, it is also highly secure. Coming from Goldman Sachs, Adam Dell and his team certainly understand the need for a secure platform.
Domain Money Advisors is an SEC Registered investment advisor.
Cash deposits are FDIC insured up to $250,000 and securities are SIPC insured up to $500,000. Crypto holdings are held in hot storage through Domain Money's partner, Gemini Trust Company, LLC.
From an app security standpoint, the company is working to ensure your safety with the latest technology and safety protocols. In fact, they are removing the need for passwords and are instead using your unique biometric data.
Want to learn more about Domain Money's security features?
Domain Money Pros
Access to actively managed funds with exposure to crypto and NFTs
Low account minimums
 Self directed investing also available
No lockups
Low fees for the actively managed funds
Live customer support within app
Domain Money Cons
No interest bearing accounts for crypto yet
Core features like spend and borrow not yet available
Short track record with launch in 2022
No Android app yet
No crypto wallet or ability to withdraw crypto directly
Domain Money Review: Final Thoughts
Domain Money is one of the first investing platforms to offer an actively managed fund with access to crypto and NFTs. The company is also unique in that they allow members to invest on their own.
Typically, actively managed funds come with hefty fees and long lockups. With Domain Money, you can withdraw your funds when you'd like and enjoy low fees and account minimums.
Though the platform is new, the creators are not. Adam Dell, founder and CEO, and his team have a long track record of success. However, when viewing the results of their funds thus far, you ought to take them with a grain of salt as they launched just over a year ago.
If you are interested in getting started with Domain Money, be sure to check out their website. They also have created great resources about their 4 funds and investment process for new members.