EquityMultiple is a real estate investing platform specializing in commercial projects. The platform focuses almost exclusively on institutional commercial real estate, which is different from others that focus on residential and other non-institutional properties.
EquityMultiple harnesses the power of crowdfunding to finance these projects. This means they gather a large number of stakeholders who buy in with smaller amounts of cash. Decades ago, only the wealthy could afford to come up with substantial sums of money to get in on a deal. Crowdfunding has democratized that!
All the investment projects are managed by professionals. Therefore, as an investor, you won't have to be involved in day-to-day decisions as the project moves along. This makes EquityMultiple a solid choice for passive investing. Projects attract investors from all across the country, of all ages, working in a broad range of careers.
The minimum EquityMultiple investment is usually around $10,000-$20,000 but will vary from project to project. According to the company's website, people can anticipate a return of around 5 to 15% on their initial investment.
However, investors are often curious about investment fees. Are there any hidden fees with EquityMultiple? Let's find out!
Best Real Estate Platforms
EquityMultiple Fees Explained
Taking a look at EquityMultiple investment opportunities is completely free.
There is also no cost to investors for researching an investment. The platform's fees are charged over the course of the deal and are largely dependent on the success of the investment.
All return projections for investors are presented net of all fees. Real estate payment and fee structures, particularly for equity investments, are complex because they typically involve multiple parties, profit sharing arrangements and payment priorities.
It's important to note that EquityMultiple presents all fees associated with each investment offering, in full transparency, within project documents found at the bottom of each offering page.
Here are the different fees you will pay.
1. Servicing Fee
EquityMultiple charges an annual servicing fee to investors on all investments. This is usually 1% of invested capital.
This compensates EquityMultiple for ongoing:
Asset management
Reporting
Origination fees
Record keeping
Tax preparation
Distribution
Administration
Other services needed during the time frame of each project
2. Profit Sharing
For certain investments, most commonly equity investments, EquityMultiple is entitled to a percentage of investor profits after investors receive full return of invested principal.
EquityMultiple receives 10% of investor profits after investors have received all of their initial investment back.
Thus, when investments perform well, both investors and EquityMultiple earn more.
3. Expenses
There are certain expenses associated with investment administration, including annual tax preparation, entity formation and annual filings. This fee is split between all investors, and typically ranges from $30-$70 per investor annually.
4. Sponsor Fees and Expenses
In addition to the investors fees and expenses described above, EquityMultiple earns upfront origination or placement fees.
These are typically paid by the Sponsor/Borrower from the proceeds of the investment and are treated as expenses of the transaction. These fees compensate EquityMultiple for the work involved with sourcing, screening and structuring investments, as well as finding investors to participate.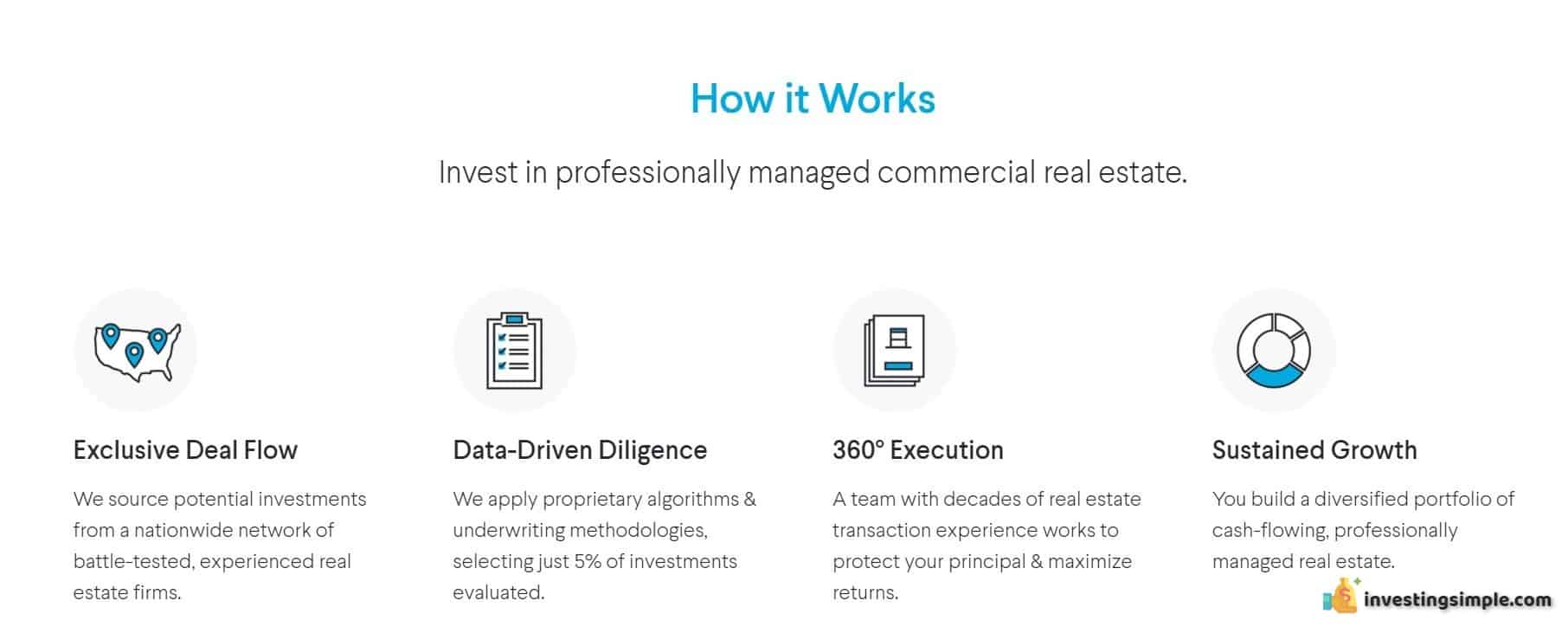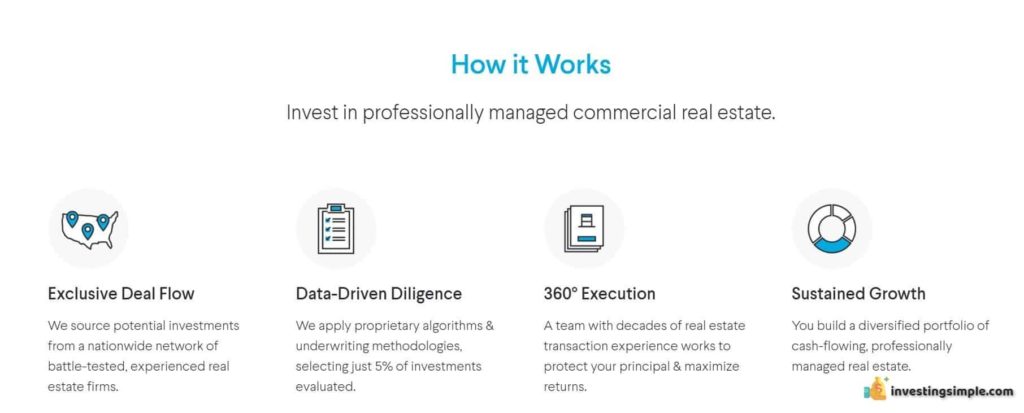 What If The Project Fails?
In the event of default, extension or other special circumstances, certain fees and charges payable by a borrower or sponsor will be shared among EquityMultiple and investors, as these situations involve increased servicing duties on the part of EquityMultiple.
Details about these fees and sharing arrangements can be reviewed in the investment documents.
Conclusion
EquityMultiple is a crowdfunding investment platform offering commercial projects for people to buy into. These projects vary in size and scope, although most are in the ballpark of a $10k - $20k initial investment. There are always complicated fees and profit sharing in real estate ventures, so be sure to read the fine print.
Because you need to be an accredited investor, many people will be shut out, but perhaps this may change in the future.
This standing requires you to have:
An individual net worth (or joint net worth with a spouse) that exceeds $1 million. Keep in mind, you can't include the net equity in your primary residence as part of the $1 million.
An individual income of more than $200,000 in each of the two most recent years, or a joint income with a spouse exceeding $300,000 in those years. You must also have a reasonable expectation of reaching the same income level in the current year.
Invest as a bank, an insurance company, registered investment advisor, business development company, or small business investment company.
Invest as a business in which all the equity owners are accredited investors.
Invest as an employee benefit plan, a trust, charitable organization, partnership, or company with total assets over $5 million.