When it comes to investing in the stock market, there are countless investing apps and platforms to choose from. Today, we will be looking at one of the oldest and time tested platforms which is E*TRADE. Here is our review of this investing platform.
What Is E*TRADE?
In 1983, E*TRADE sent the first online trade for retail investors to an exchange. This pivotal moment paved a way for other investors like you and me to control our own investing without the need for expensive human brokers.
Since that moment, E*TRADE has grown to be an investing titan with over 4,000 employees, and is currently in the process of being acquired by Morgan Stanley for over $13 billion. E*TRADE is still accepting new accounts during the potential acquisition.
E*TRADE, like many investment platforms of the day, offers robust tools for both novice and expert investors. In this review, we will dive into features that make E*TRADE special, and we will even include some areas where E*TRADE could improve.
E*TRADE
Pricing

Assets

User Friendly

Retirement Accounts

Sign Up Incentive

Research Tools
Summary
All in all, E*TRADE is a great tool for newcomers and experts alike. With the commission free model adopted in late 2019, it is now cost effective to invest with this robust trading platform. This service offers outstanding tools that will help investors make the best decisions while matching the free trading promise common among other brokerage firms.
Pros
Commission free stock and ETF trading
Over 4,000 commission free mutual funds
Robust/advanced platform
Cons
Might be overwhelming for a complete beginner
No free stock sign up incentive
E*TRADE Summary
E*TRADE is a free investing platform for new and experienced users
There are several different account types including brokerage, retirement, and managed portfolios
There are over 4,400 fee-free mutual funds available
Tons of educational resources for new investors with in-depth information
Overall, this is an excellent platform for commission free trading
E*TRADE Highlights
No Commissions
Effective late 2019, E*TRADE no longer charges any commissions for any stock, ETF, or options trades. This has proven to be a huge benefit for all investors as they are able to freely move their investments from asset to asset without paying pesky and sometimes hefty fees.
Educational Resources
Knowledge is power and E*TRADE believes that everyone should continue learning regardless of their level of expertise. That's why E*TRADE has invested heavily in its knowledge center to even the playing field and give everyone the tools to succeed.
E*TRADE offers webinars on topics such as technical analysis, diversifying a portfolio, retirement and tax planning, bonds, CDs, and more. In addition, E*TRADE often hosts events for investors who prefer hands-on tutoring at one of their 30 branches across the U.S.
Account Fees
With E*TRADE, there are no annual fees and absolutely no inactivity fees. There are, however, a myriad of fees for penalties including insufficient funds and IRA premature distributions.
In addition, be sure that you want to stay with E*TRADE long-term due to their rather unfriendly transfer fee of $25 for partial transfers (if your account balance is under $5,000) and $75 for full transfers.
Options, Futures, And Bond Fees
Unlike the free trading of stocks and ETFs, options, futures and bonds are a different story.
Options contracts have a fee of $0.65 per contract with a discount of $0.15 for +30 trades per quarter. Each futures contract has a fee of $1.50, and bonds carry a fee of $1.00 per bond with a minimum of $10 and a maximum of $250.
Mutual Funds
There are over 4,400 no-transaction-fee mutual funds. However, if you are interested in investing in any mutual fund outside of this list, there will be a fee of $19.99 per transaction.


Brokerage Accounts
Brokerage Trading Platforms
E*TRADE offers two completely free trading platforms, each supplying 24/7 customer support and a full line-up of features for every type of investor. All platforms are available to all customers and there are no activity or balance minimums in order to start or maintain your account.
E*TRADE Web
E*TRADE web is the original E*TRADE trading platform and gives its users access to live market commentary, analyst research, real-time quotes, and streaming market data so you can stay up-to-date on all potential investments and make the best decisions for your portfolio.
In addition, E*TRADE web lets you create watch lists and make trades straight from the dashboard. This is the go-to spot for new or casual investors, as it offers all the features needed without overwhelming data points.
Power E*TRADE
Power E*TRADE was built with investing experts in mind. This full suite of tools and information will give investors insights with interactive charts, technical pattern recognition, snapshot analysis, spectral analysis, live action, and paper trading. In addition, be sure to download the app for trading on the go.
Coverdell ESA
With an Educational Savings Account, you can put money away for your child's education to the tune of $2,000 per year. Earnings are completely tax deferred and withdrawals are tax-free for qualified educational expenses.
With the Coverdell ESA you can choose exactly where you put your child's education fund including stocks, ETFs, bonds, mutual funds, and options. However, due to the benefits of the account, in order to contribute, single earners must make below $110K and joint filers must make below $220K.
Custodial Account
Invest in stocks, ETFs, or options for your child until they come of age with a custodial account. One of the great benefits of this account is the lack of contribution or income limits, and withdrawals can be taken for any reason. This is a great option for investing as a teenager.
However, this also means that there is limited tax protection unlike an ESA. The first $1,050 of earnings are not subject to federal taxes, and the account qualifies for the $15,000 annual gift tax exclusion. Once you do choose to withdraw funds, you can gain access through a debit card, check, or online bill pay.
Retirement Accounts
As well as being known for its brokerage and trading capabilities, E*TRADE also offers a full spread of retirement planning capabilities. With E*TRADE, users can open one or several retirement accounts including the following:
Rollover IRA
Traditional IRA
Beneficiary IRA
E*TRADE Complete IRA
IRA for Minors
While I'm sure you are familiar with at least the first three on this list, the last three make E*TRADE retirement accounts unique.
Beneficiary IRA
This tool is specifically designed for people who might have inherited a retirement account.
With the Beneficiary IRA, you can continue to grow those assets in a tax-deferred way until you are ready to access them in retirement, and only pay taxes on distribution. When you turn 59.5 years old, you can access those funds in a quick and convenient way all while utilizing E*TRADE's free cash management tools.
E*TRADE Complete IRA
The E*TRADE complete IRA is an upgrade of one of the three first IRAs mentioned. Once you turn 59.5, you can convert your Rollover, Roth, or Traditional IRA into an E*TRADE complete IRA and take distributions through a debit card, checks, or even use for online bill pay. You are completely free to access your retirement funds when you need them.
While there are no annual IRA fees or account minimums, transaction fees, fund expenses, brokerage commissions and service fees may apply, so be sure to do in-depth research before moving forward.
IRA For Minors
If you're like me, I was constantly looking for ways to save money before I turned 18. With E*TRADE's IRA for Minors, now anyone under the age of 18 with earned income can contribute to an IRA in the form of a Roth or Traditional IRA. Annual contributions are limited to $6,000 or 100% of compensation, whichever is less.
Account owners are can build their own portfolio or choose an automated advisory option with E*TRADE Core Portfolios.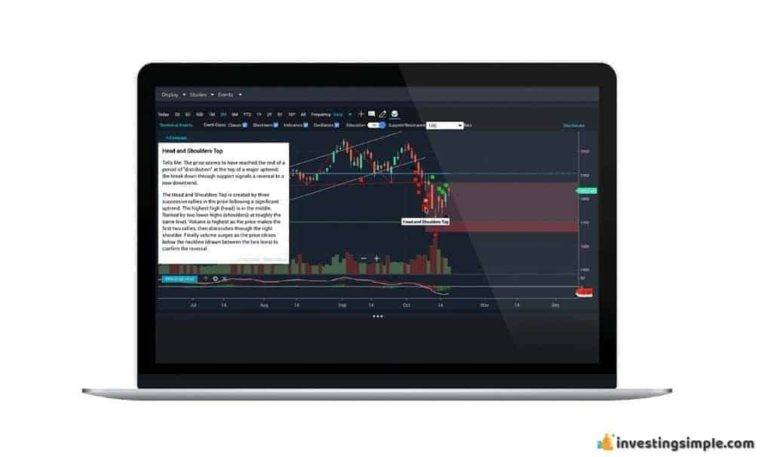 Managed Portfolios
With managed portfolios, you can access the power of E*TRADE capital management and know that your portfolio is in professional hands.
Core Portfolios
After completing an online questionnaire, E*TRADE will create a personalized portfolio to help you reach your goals. This comes with a minimum investment of $500 and an annual advisory fee of 0.30%.
Blend Portfolios
This portfolio is created with the help of a financial consultant who keeps your goals and aspirations in mind. The account minimum is $25K, and the annual advisory fee ranges from 0.65% - 0.90% based on the market value of the account. The fee decreases as the market value rises.
Dedicated Portfolio
This portfolio is custom-built by a professional asset manager and provides a diversified mix of stocks, ETFs, and mutual funds. The account minimum is high at $150K and the annual advisory fee ranges from 0.95% - 1.25%.
Fixed Income Portfolio
A financial consultant will put together a customized portfolio of investment-grade bonds for a minimum investment of $250K. This portfolio is managed by 3rd party portfolio managers and includes an annual advisory fee of 0.35% - 0.75%.E*TRADE Summary
E*TRADE Pros
Free trading for stocks, ETFs, and +4K mutual funds
Three unique and specialized trading platforms
Additional retirement accounts uncommon in other brokerages
Robust and free trainings for all levels
E*TRADE Cons
High liquidation fees
Information overload on investing platforms (can be confusing for new investors)
Non-user-friendly platform compared to other brokerages
All in all, E*TRADE is a great tool for newcomers and experts alike.
This service offers outstanding tools that will help investors make the best decisions. In addition, they are matching the free trading promise common among other brokerage firms.
Best Free Stock Promotions