For investors today, there are countless options for opening a brokerage account. In fact, the entire experience can be a bit overwhelming! That being said, here are two that you will definitely want to pay attention to. 
Firstrade might not be the household name like Robinhood, but I think you'll agree that Firstrade has many features that just might surprise you. Robinhood and Firstrade were both founded with the idea that investors should have the freedom to make their own trades and investments without enormous fees, or any at all. 
Robinhood is a newer fintech startup while Firstrade is an old school brokerage dating back to the 1980's! Here is our full review of Firstrade vs Robinhood.
Summary: Firstrade vs Robinhood
Robinhood allows users to trade stocks, ETFs, options, and cryptocurrency commission-free
Firstrade lets investors buy stocks, ETFs, options, and mutual funds commission-free
Robinhood and Firstrade have $0 minimum account balances

Firstrade allows people to use tax advantaged retirement accounts while Robinhood does not

Robinhood offers fractional shares while Firstrade does not

Robinhood also has a paid service called Robinhood Gold which gives access to more research, margin investing, and instant transfers of funds
You have access to wider variety of stocks and assets on Firstrade, excluding crypto
What Is Firstrade?
Firstrade is an online brokerage firm that was started in 1985.
This company prides itself on being the one-stop-shop for all your investment needs. Although, not as well known as other brokerage firms, Firstrade has withstood the test of time, a clear sign that it has something good to offer. 
Whether you want to try investing in individual assets, ETFs, options, or bonds, Firstrade is a company you should consider.
Firstrade Features
Although many of these features are now extremely common among brokerage firms, it's important to know the details before signing up. 
Let's dive into some of the more notable pieces of Firstrade's offering in areas like investment options, commissions and fees, research and data, customer service and technology
Investment Options
Like what you will find with Robinhood and many of the more 'trendy' brokerage accounts, Firstrade allows investors to access several tradable securities. These include stocks, bonds, mutual funds, ETFs, and options. However, commission-free mutual funds are not as common as the others listed above. 
Firstrade offers more than 2,200 no-fee ETFs and more than 11,000 mutual funds. With this many options to choose from, you'll likely have no problems finding what you're looking for with Firstrade.
$0 Commissions
There are zero commissions on stock trading so get in and out of Tesla as many times as you want, I know I have. Options contracts with no fees is also a refreshing phrase. With options you pay $0 commission & $0 contract fees, no exchange, exercise or assignment fees. How's that for a brokerage account?
In addition, all mutual funds and ETFs come commission free.
Firstrade makes money outside of charging fees to customers. If you are curious how, check out our article on how Firstrade makes money.
Research & Data
With all those savings on fees, you could quit your second job and spend more time doing research with Firstrade's selection of news articles, video commentary, and stock reports all furnished from Morningstar all for free. 
Firstrade truly believes that knowledge is power and is willing to make the investment in meaningful research and data to give its customers the best experience.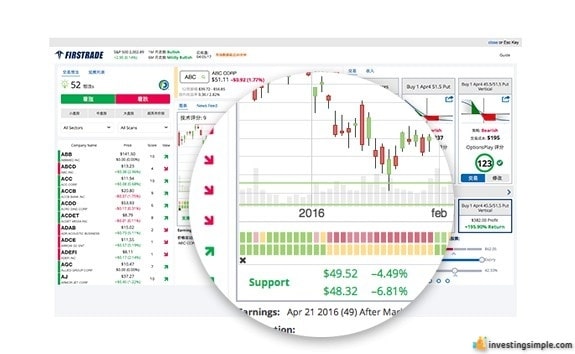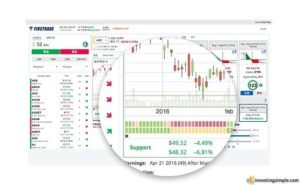 Customer Service
This is an area that Firstrade could probably improve as they only have representatives available Monday - Friday from 8:00am - 6:00pm eastern time. That means that if you need help outside of those hours, you can either send in an email or talk to the chat bot. 
Technology
Firstrade has 3 different platforms where you can master your investing skills. The first is the desktop platform which is your standard web page that comes prepped with relevant news stories and insights into the largest movers of the day. 
The second is the Firstrade navigator which condenses all the most pressing information right into one screen so you can see everything with one glance. This platform also features widgets that you can swap in and out to customize your page. In addition, real-time data and in depth analyses are available with Firstrade navigator. 
Last but not least is the Options Wizard.
This provides you instant feedback on the value and likelihood of success of any options trades that you are considering. It also gives you access to 65+ technical indicators as well as 1-month to 6-month trend indicators. This is a great tool if you are just starting out in options tradings as it provides over 40 options strategies for you to consider. 
And of course, as with any reputable company, there is also an app version so you can handle all of your transactions from your phone as well. 
Firstrade Pros
Commission free stocks, ETFs, mutual funds, and $0 options contracts
$0 account minimum

Invest for retirement or for short-term

Free stock when you refer a friend
Firstrade Cons
Focus is mainly on novice investors so no forex, crypto etc.

$75 full outgoing transfer fee
What Is Robinhood?
Robinhood is an investor-focused, commission-less application that allows users to invest in stocks, ETFs, cryptocurrency, and options.
Robinhood is widely known as an industry shaker and rightfully so. For years, Robinhood was one of the only brokerages that offered commission-free stock trading, although now it is more common.  
Robinhood Features
Account minimums of $0, fee-free stocks, ETFs and options, Robinhood Gold, high-yield savings, promotional stocks, fractional shares, and cryptocurrency are just some of the perks that Robinhood offers that have had young investors captivated since their launch date. 
$0 Minimum
Having a $0 account minimum is a great bargaining chip when trying to attract future world-class investors. Having a $0 minimum means you are free to come and go as you please without worrying about having enough to begin investing.  
However, if you are interested in more advanced and 'riskier' investing, there is an account minimum of $2,000 to open a margin account. 
Commission Free Trading
As you've probably heard several times by now, Robinhood lets investors trade with no commissions. This includes all assets that trade on Robinhood, not just stocks and ETFs.
Robinhood Gold
With Robinhood Gold. users can access cash instantly, review level II market data, utilize margin investing, and study professional research from Morningstar on 1,700 stocks. 
Like mentioned earlier, without paying the $5 per month, users need to wait upwards of 3 business days for their funds to finally settle from the bank. Waiting that long often could be the difference between a huge return and a bust. 
However, even without Robinhood Gold, you have instant access to up to $1,000!
Depending on your account balance, you might be able to access $5K - $50K instantaneously. This makes a huge difference especially if you're trying to make some big moves quickly.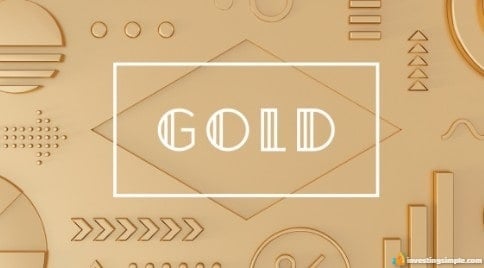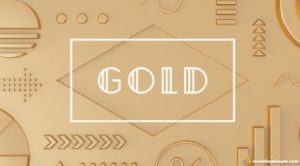 High Yield Savings
Robinhood's cash management feature is a great option for those who trust Robinhood with more than just their fun money and want to be earning some nearly risk-free interest on the side. 
This is a huge advantage over traditional banking as interest rates for savings accounts have largely been stagnant for several years. Users that store their money with Robinhood also have access to an optional debit card and 75,000 ATMs where you can withdraw your cash for free. 
Free Stock
If you sign up for Robinhood, you will get a free stock worth between $2.50 and $200. The free stock is based on a lottery system.
According to Robinhood's Terms and Conditions... "There is an approximately 98% chance of the stock bonus having a value of $2.50-$10, an approximately 1% chance of the stock bonus having a value of $10-$50, and an approximately 1% chance of the stock bonus having a value of $50-$200, based on the price of shares at the time of purchase."
Fractional Shares
This is a great perk which allows you to purchase fractional shares of a company. With this feature, you will be able to purchase shares of stocks and ETFs in $1 increments.
Crypto Trading
Robinhood allows you to trade a variety of popular cryptocurrencies 100% commission free. 
It is important to recognize that Robinhood Crypto is not apart of Robinhood Financial LLC, but Robinhood Crypto LLC and as such, is held in a different account which is not regulated by FINRA or insured by the FDIC. You are also unable to transfer your crypto out of your Robinhood account. 
Robinhood Pros
100% commission-free stock and ETF trading 

Access to cryptocurrency 

Ease of use

Fractional shares

make it easy to buy the stocks you love

High yield savings account

Get a

free stock

when you sign up
Robinhood Cons
Limited research & data

Only offers brokerage accounts and not tax-advantaged retirement accounts

Customer service is only reachable online, not over the phone
Conclusion: Firstrade vs Robinhood
Ultimately, these are both great options for new investors but neither really stack up to being the perfect platform. Both have obvious pros and cons. For Robinhood, we love the fractional shares, the instant transfers, and the cryptocurrency. But we don't love that there are no retirement options. This means we will still have to look elsewhere for retirement saving.
For Firstrade, the commission-free mutual funds is a strong and rare find, but is that enough to compensate for a less appealing trading platform and no fractional shares?
In the end, these are both great options for new investors that are wanting to try before they buy. If you are simply wanting to try your hand at investing without focusing just yet on retirement, then Robinhood is a clear winner. However, if your goal is more long-term in nature, then Firstrade will have better resources for you.  
Keep Reading: