For investors today, there are countless brokerage accounts to choose from. The entire experience can be a bit overwhelming! That being said, here are two that you will want to consider when making this important decision. 
Firstrade might not be a household name like Robinhood, but you might be surprised at the features you can find on Firstrade. Robinhood and Firstrade were both founded with the idea that investors should have the freedom to make their own trades and investments without enormous fees or any fees at all. 
While Robinhood is a newer fintech company and Firstrade is an old-school brokerage dating back to the 1980s, the two companies have a lot more in common than you might realize. Keep reading to find out more.
Robinhood vs Firstrade: The Basics
Robinhood is a sleek and new investing platform focused on helping individuals have complete freedom of choice in the stock market. With commission-free trades on stocks, options, ETFs, and cryptocurrencies, it's hard to go wrong. However, the platform does not offer any tax-advantaged retirement accounts so the app is mostly just for short-term investing.
Firstrade lacks the curb appeal of Robinhood but makes up for it with retirement accounts and international availability. Firstrade also offers mutual funds with no commissions and a large swath of research and data features. However, no crypto is available on the site and fractional shares are likewise unavailable.
Summary: Firstrade vs Robinhood
Robinhood allows users to trade stocks, ETFs, options, and cryptocurrency commission-free
Firstrade lets investors buy stocks, ETFs, options, and mutual funds commission-free
Robinhood and Firstrade have $0 minimum account balances
Firstrade allows people to use tax-advantaged retirement accounts while Robinhood does not
Robinhood offers fractional shares while Firstrade does not
You have access to a wider variety of stocks and assets on Firstrade (excluding crypto)
Robinhood also has a paid service called Robinhood Gold which gives access to more research, margin investing, and instant transfers of funds
What Is Firstrade?
Firstrade is an online brokerage firm that was started in 1985.
This company prides itself on being the one-stop shop for all your investment needs. Although not as well known as other brokerage firms, Firstrade has withstood the test of time. A clear sign that it has something good to offer. 
Whether you want to invest in individual assets, ETFs, options, or bonds, Firstrade is a company you should consider.
Firstrade Free Stock Promotion
Currently, Firstrade is offering a fantastic free stock promotion. New users who sign up for the platform and fund their accounts with at least $100 will receive two free stocks!
As the number of brokerage accounts increases, so does the competition between them for our business. On the bright side, this translates into some amazing free stock promotions like the one offered by Firstrade.
You'll receive your first free stock just for opening the account. Then after funding with at least $100, you'll get one more free stock. The free stocks are chosen on a lottery basis and range anywhere from $3 to $200 each. So if you're lucky, you could end up with $400 in free stock!
Now, this is the current promotion, but it is subject to change at any point. For the most up-to-date promotion, click the button below to check out the current offer.
Best Free Stock Promotions
Firstrade Features
Although many of these features are now extremely common among brokerage firms, it's important to know the details before signing up. 
Let's dive into some of the more notable pieces of Firstrade's offering in areas like investment options, commissions and fees, research and data, customer service, and technology.
Investment Options
Similar to what you will find on Robinhood and several other 'trendy' brokerage accounts, Firstrade allows investors to access several tradable securities. These include stocks, bonds, mutual funds, ETFs, and options. However, the availability of commission-free mutual funds is where Firstrade stands out from the crowd.  
Firstrade offers more than 2,200 no-fee ETFs and more than 11,000 mutual funds. With this many options to choose from, you'll likely have no problems finding what you're looking for with Firstrade.
$0 Commissions
There are zero commissions on stock trading so get in and out of Tesla as many times as you want. Options contracts with no fees is also a refreshing phrase. With options, you pay $0 commission & $0 contract fees, no exchange, exercise, or assignment fees. How's that for a brokerage account?
In addition, all mutual funds and ETFs come commission-free.
Firstrade makes money outside of charging fees to customers. If you are curious to know more, check out our article on how Firstrade makes money.
Research & Data
With all those savings on fees, what other reason do you need to try it out today! In addition, with Firstrade you can spend as much time as you need researching stocks with Firstrade's selection of news articles, video commentary, and stock reports all furnished from Morningstar all for free.
Firstrade truly believes that knowledge is power and is willing to invest in meaningful research and data to give its customers the best experience. 
By providing this level of resources to their investors, Firstrade aims to create a comprehensive platform such that investors won't need to use any other services or websites to facilitate their investing.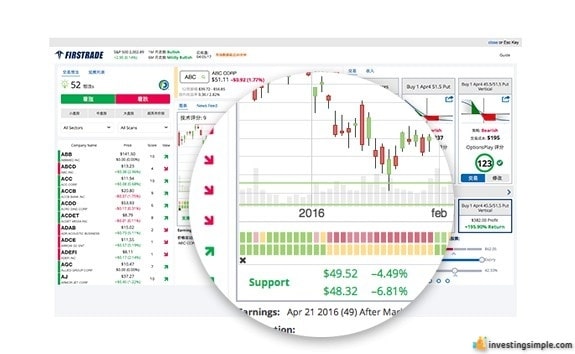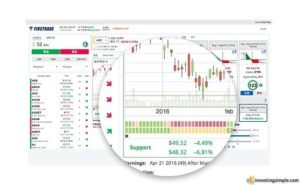 Customer Service
This is an area that Firstrade could probably improve as they only have representatives available Monday - Friday from 8:00 am - 6:00 pm eastern time. That means that if you need help outside of those hours, you can either send in an email or talk to the chatbot. 
International Investors
Firstrade is available to investors in 20+ countries. This is a unique offering especially among other investing apps that serve only those in the United States.
If you are an investor outside of the US, this fact alone makes Firstrade one of the best brokerage firms for you. However, it's not the only option. See this list for more!
Technology
Firstrade has three different platforms where you can master your investing skills. The first is the desktop platform which is your standard web page that comes prepped with relevant news stories and insights into the largest movers of the day. 
The second is the Firstrade navigator which condenses all the most pressing information right into one screen so you can see everything with one glance. This platform also features widgets that you can swap in and out to customize your page. In addition, real-time data and in-depth analyses are available with the Firstrade navigator. 
Last but not least is the Options Wizard.
This provides you instant feedback on the value and likelihood of success of any options trades that you are considering. It also gives you access to 65+ technical indicators as well as 1-month to 6-month trend indicators. This is a great tool if you are just starting in options tradings as it provides over 40 options strategies for you to consider. 
And of course, as with any reputable company, there is also an app version so you can handle all of your transactions from your phone as well. 
The options that Firstrade gives to their users is a big plus because it allows you to customize your experience and build out a system that best suits your investing style and needs.
Firstrade Pros
Commission-free stocks, ETFs, mutual funds, and $0 options contracts
$0 account minimum

Invest for retirement or for short-term

DRIP allows investors to capitalize on compound interest

2 Free stocks for signing up and more free stock when you refer a friend

Available in 20+ countries
Options wizard to help navigate trades
Data and research available for free
Firstrade Cons
Focus is mainly on stock market investors so no forex, crypto, etc.

$75 full outgoing transfer fee

No ability to buy fractional shares
Outmoded platform and rather clunky user-interface
What Is Robinhood?
Robinhood is an investor-focused, commission-free application that allows users to invest in stocks, ETFs, cryptocurrencies, and options.
Robinhood is widely known as an industry shaker, and rightfully so. For years, Robinhood was one of the only brokerages that offered commission-free stock trading, although now it has become mainstream.   
Robinhood Features
Account minimums of $0, fee-free stocks, ETFs, options, Robinhood Gold, high-yield savings, promotional stocks, fractional shares, and cryptocurrency are just some of the perks that Robinhood offers that have had young investors captivated since their launch date.
With all of these features, Robinhood ensures that its platform is user-friendly and the interface is sleek and simple. Robinhood has undeniably created a beautiful app, both in function and design.
$0 Minimum
Having a $0 account minimum is a great bargaining chip when trying to attract future world-class investors. Having a $0 minimum means you are free to come and go as you please without worrying about having enough to begin investing.  
However, if you are interested in more advanced and 'riskier' investing, there is an account minimum of $2,000 to open a margin account. 
Commission-Free Trading
As you've probably heard several times by now, Robinhood was a pioneer in allowing investors to trade with no commissions. This includes all assets that trade on Robinhood, not just stocks and ETFs.
This, of course, does not include regulatory fees imposed by the SEC and other governing bodies. Just know that you will never receive a charge directly from Robinhood itself.
Fractional Shares
This is a great perk that allows you to purchase fractional shares of a company. With this feature, you will be able to purchase shares of stocks and ETFs in $1 increments.
As a beginner investor, this is useful because it allows you to gain access to higher-priced stocks like Amazon with as little as a few dollars.
With other brokers like Firstrade, you'll have to pony up the full share price, which in the case of Amazon is over $3,000! The ability to buy fractional shares makes it possible to diversify your portfolio even with a lower balance.
Robinhood Gold
With Robinhood's premium offering, Robinhood Gold, users can access cash instantly, review level II market data, utilize margin investing, and study professional research from Morningstar on ~2,000 stocks. 
Without paying the $5 per month fee for Robinhood Gold, users need to wait upwards of 3 business days for their funds to finally settle from the bank. Waiting that long often could be the difference between a huge return and a bust. 
However, even without Robinhood Gold, you have instant access to up to $1,000!
Depending on your account balance, you might be able to access $5K - $50K instantaneously. This makes a huge difference especially if you're trying to make some big moves quickly.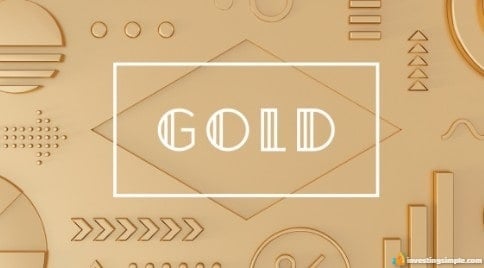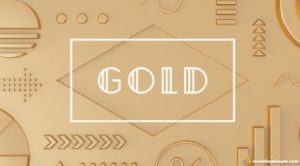 High-Yield Savings
Robinhood's cash management feature is a great option for those who trust Robinhood with more than just their fun money and want to earn virtually risk-free interest on the side. 
This is a huge advantage over traditional banking as interest rates for savings accounts have been stagnant for several years. Users who store their money with Robinhood also have access to an optional debit card and 75,000 ATMs where they can withdraw their cash for free. 
Free Stock
If you sign up for Robinhood, you will get a free stock worth between $2.50 and $200. The free stock is based on a lottery system.
According to Robinhood's Terms and Conditions... "There is an approximately 98% chance of the stock bonus having a value of $2.50-$10, an approximately 1% chance of the stock bonus having a value of $10-$50, and an approximately 1% chance of the stock bonus having a value of $50-$200, based on the price of shares at the time of purchase."
No matter what stock you end up with, free is free, and you can also get more free stock every time you refer one of your friends to sign up for the app.
Dividend Reinvestment Plan
Robinhood offers users the ability to reinvest their dividends or receive them in cash. If you choose to reinvest your dividends, Robinhood will automatically take any dividends you receive and use them to buy fractional shares of the company that provided the dividend.
This feature is particularly useful for long-term investors because it allows them to capitalize on compound interest and increase the growth rate on their portfolio. It also reduces the cash drag of the portfolio. This is because users don't end up sitting on as much cash. After all, a greater percentage of their portfolio is invested and working for them.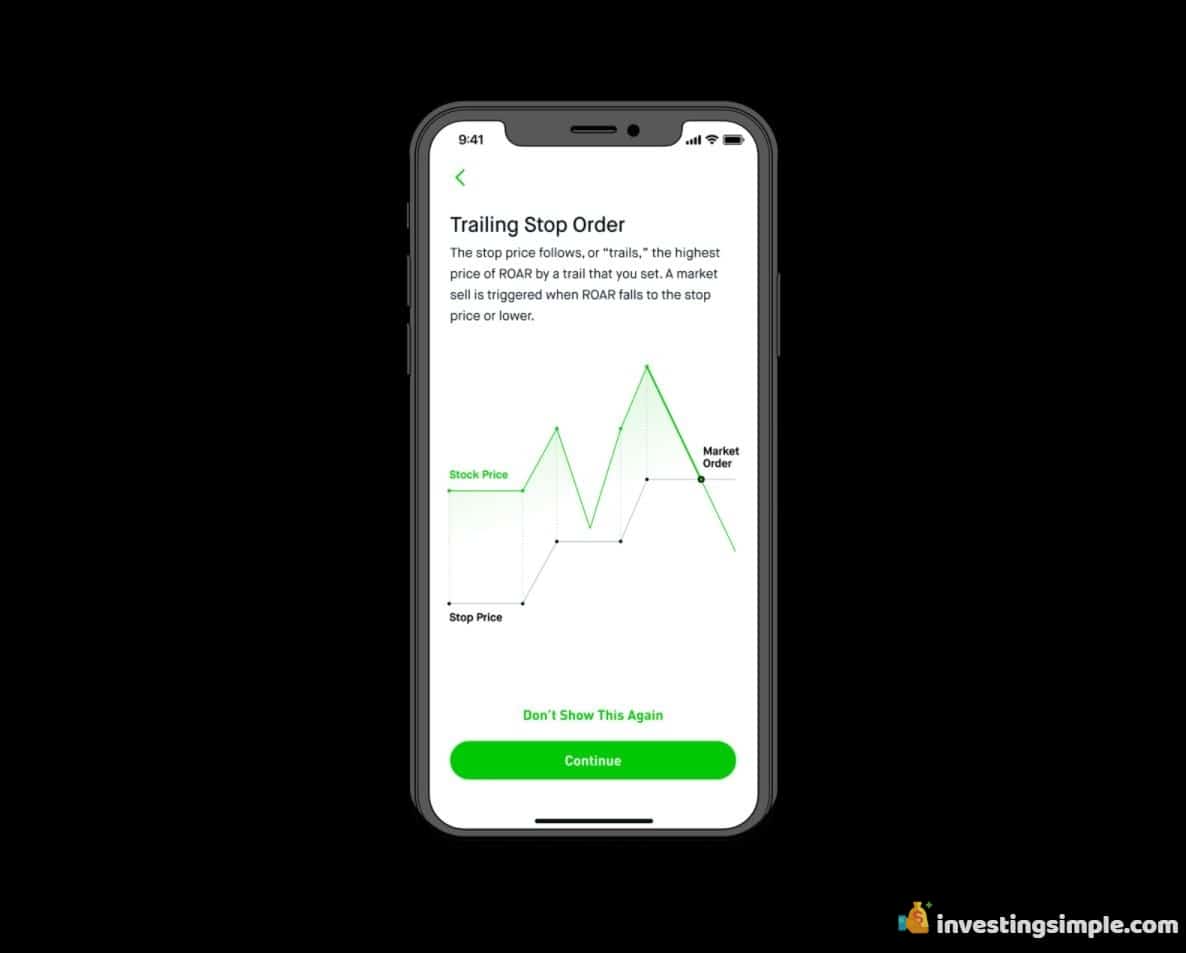 Crypto Trading
Robinhood allows users to trade a variety of popular cryptocurrencies 100% commission-free. 
It is important to recognize that Robinhood Crypto is not a part of Robinhood Financial LLC. Robinhood Crypto LLC is a separate entity and is not regulated by FINRA or insured by the FDIC. This means that your net worth in crypto is not as protected against fraud as it is with stocks. You will also be unable to transfer your crypto out of your Robinhood account if you hold your coins within the app. Robinhood recently released a new crypto wallet, which makes transferring coins in and out of the platform quick and easy. There is currently a waitlist to receive this feature. 
Customer Service
Robinhood currently offers members 3 options when it comes to customer service. The first is an extensive library of questions and answers in their help center. When you have a question and navigate to the help section within settings in the app, you will be shown a variety of topics. Most of these topics will lead you to the help center. However, if you do not find the answer to your question, then you have 2 other options: email or phone.
When you choose to email, you will write your message within the app and receive a response back generally within 1 business day. If you choose the phone option, you will actually request a call back from a member of their team. You can expect a call back within 30 minutes generally.
Learn more about Robinhood Customer Service.
Recurring Investments
A relatively new addition to Robinhood is the ability to set up recurring investments. A recurring investment allows investors to automate a recurring deposit into their Robinhood account that is automatically invested into the asset of their choice.
For example, you could set up a recurring investment to buy $200 of Amazon every month, and then at the beginning of every month, Robinhood would pull $200 from your checking account and use it to purchase $200 worth of Amazon stock.
This feature allows investors to automatically practice dollar-cost-averaging, a strategy that Warren Buffet advises investors to practice. The strategy involves investing a consistent amount on a consistent basis to ensure you aren't buying in at the top.
Robinhood Lists
While all online brokers allow you to create a watchlist, Robinhood took this a step further by allowing investors to create and track dozens of lists. Instead of one single jumbled watchlist, you can segment the companies you want to keep an eye on into different categories and set up separate notifications for each list.
This is particularly useful for traders who want to keep tabs on a variety of potential investments for different reasons and not lose track of why they bookmarked certain companies. This feature is still relatively new so we expect to see Robinhood roll out additional functionality for lists in the future.
Robinhood Pros
100% commission-free stock and ETF trading 

Access to cryptocurrency 

Ease of use thanks to a simple and streamlined interface

Fractional shares

make it easy to buy the stocks you love

Dividend reinvestment plan keeps your portfolio growing

High yield savings account

Recurring investments let you automate your portfolio

Get a

free stock

when you sign up and earn more free stocks when you refer friends
Robinhood Cons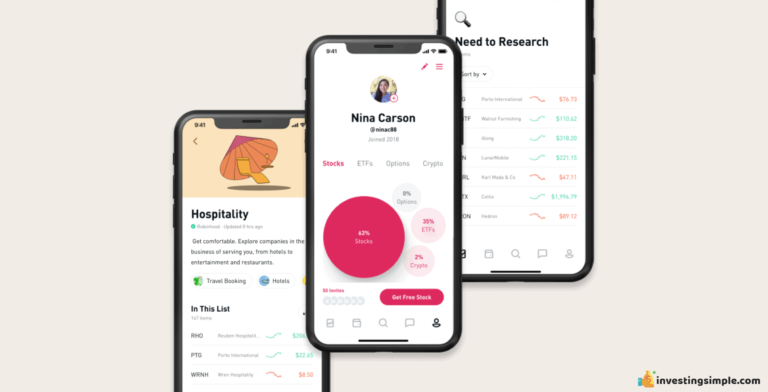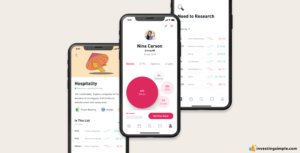 Firstrade vs Robinhood: Final Thoughts
Ultimately, these are both great options for new investors but neither is the perfect platform. Both have obvious pros and cons. For Robinhood, we love fractional shares, instant transfers, and cryptocurrencies. But we don't love the fact that there are no retirement options. This means you will still have to look elsewhere for retirement investing.
For Firstrade, the availability of commission-free mutual funds is a strong and rare find. But are they enough to compensate for a less appealing trading platform and no fractional shares?
Additionally, the availability to international investors makes Firstrade the clear winner if you are outside the US.
In the end, these are both great options for new investors who are wanting to try before they buy. If you are simply wanting to try your hand at investing without focusing just yet on retirement, then Robinhood is a clear winner. However, if your goal is more long-term in nature, then Firstrade will have better resources for you.
Whichever platform you choose, the most important thing is that you get started. Investing is a process that takes time until you're able to see the fruits of your labor so make a choice and get started now so that you can start building wealth and preparing for the future.