The adventure of contacting customer service isn't always a pleasant one. There are many factors that can make or break your experience with a company's customer service team. The response time, lack of human interaction, or efficiency of support are all reasons people get frustrated with the process.
With lots of information to comb through, we have listed out what Fundrise customer service offers to you.
Fundrise Customer Service
The layout of the initial Help & FAQs landing page on Fundrise's website makes finding the information you need simple. They have it split up into five subsections, listed below, so you can easily sort through the plethora of information.
Contacting Fundrise
There is a general contact form where you provide your name and a message. We suggest being as detailed as possible so the corresponding messages can be efficient.
Another way to contact them is through email, which is [email protected], where you will get a response in 1-2 business days. Similar to the contact form, be as specific as possible when describing your issue or question.
Fundrise's mailing address, if needed, is 11 Dupont Circle NW, Suite 900, Washington, DC 20036. 
The phone number to contact Fundrise is (202) 584-0550. You will be greeted by an automated message mentioning their website and email contact information, followed by options to choose as to why you're calling.
Getting Started With Fundrise
Fundrise has written dozens of articles to help beginners with getting stated on the platform as well. These are divided into groups to simplify your search for information. These articles cover investing basics, account types they support, fees you may incur, and more to help you understand what options you have with this brokerage.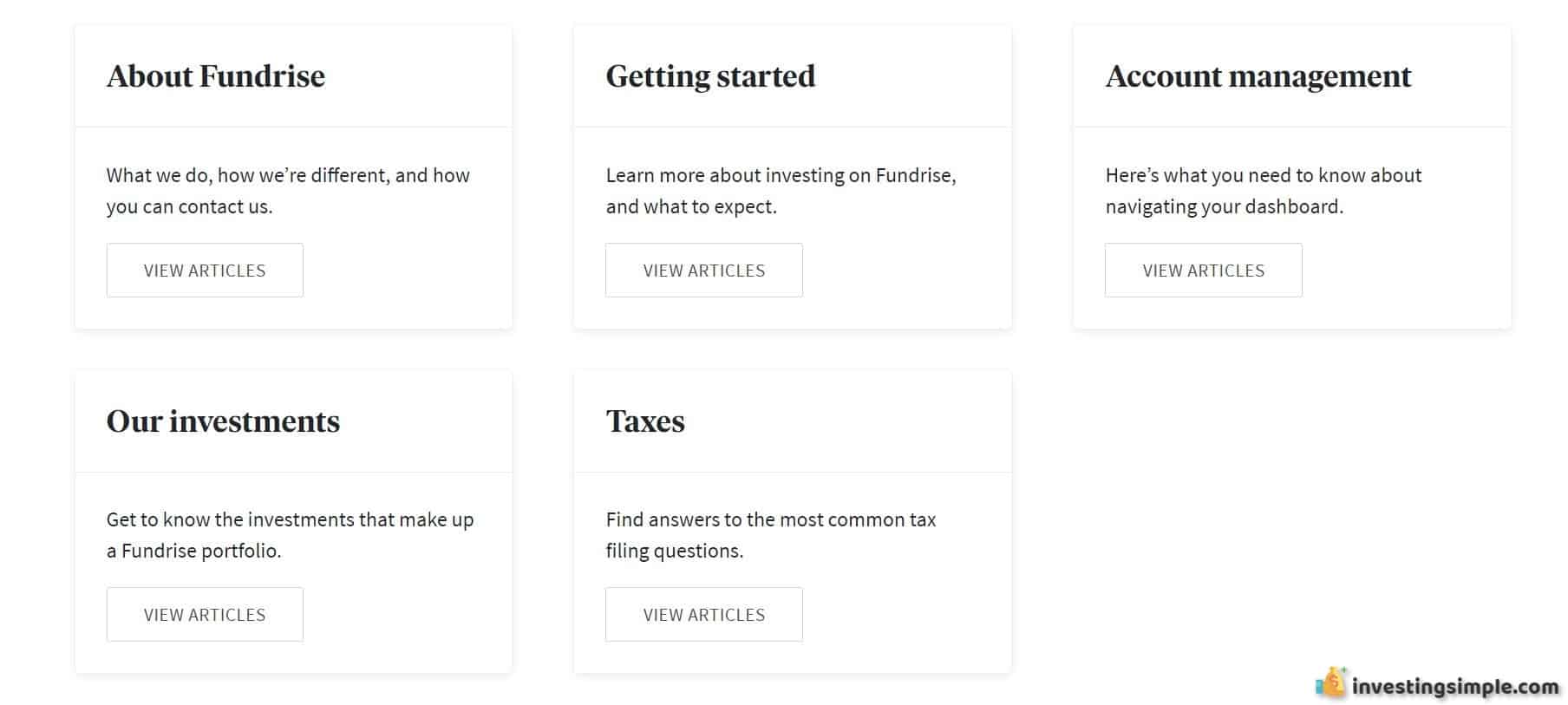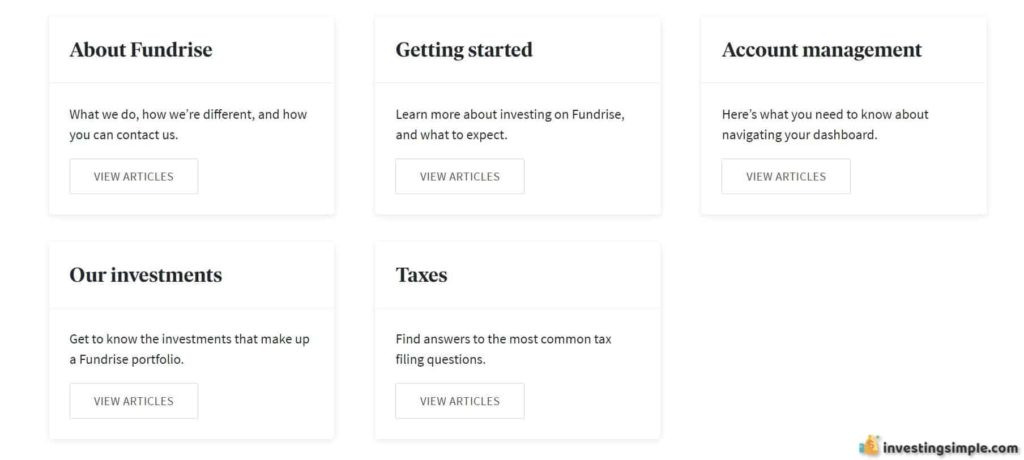 Account Management
This collection of articles will give you the rundown on the different types of accounts that are offered, basics on making changes to your account, as well as specifics of what each option entails.
This is a helpful resource to refer to if you are looking to get past the basics of investing.
Our Investments
This will give you a better understanding of the investments that make up a portfolio within Fundrise.
Taxes
The last section is a great resource to answer any questions you may have related to Fundrise taxes. This can be helpful, especially with tax season underway. They share various articles relating to general questions you may have about the different documents and processes you may go through.
Fundrise Customer Service: Summary
Overall, Fundrise offers an abundance of information relating to its services and offerings. They also share other resources that are helpful to their investors and consumers outside of the brokerage. 
Whether you choose to reach out to them directly or simply rely on their free articles, you should find adequate resources to get your questions answered.
Best Free Stock Promotions