Investing in real estate is one of the wisest moves you can make today.
Financial experts say at least 30% of your total portfolio should ideally be in real estate ventures.
For decades and decades, most people looking to buy into real estate had to have really deep pockets of cash on hand. Fast forward to recent times when new online platforms have popped up giving smaller investors a chance to get in on the game.
This is most commonly done through crowdfunding. This is a deal where small investors all pitch in for a real estate project they could otherwise not afford on their own. Instead of a handful of people investing big bucks, a larger group kicks in what they can – usually an amount starting at around $1,000. But with Fundrise, you can get started with as little as $10.
About Fundrise
Fundrise has been one of the first companies to successfully bring crowdfund investment into the real estate market. Founded in 2012 and headquartered in Washington, DC, Fundrise is now one of the leading crowdfunding real estate investment platforms. How successful have they been? They currently have $4.9 billion invested from 130,000 individual shareholders.
The platform is focused on real estate deals overlooked by institutional investors and way out of reach for most people.
You can open a Starter portfolio with just $10.
Fundrise will add your cash into the pot with money from other investors. Then, it is funneled into projects that they have thoroughly researched and considered as having huge potential for growth.
These real estate projects range from new housing developments to rehabbing unused office space. They will frequently make major improvements to the property to increase the sale price. Fundrise puts your investment to work on across-the-board improvements, like developing new urban housing, renovating run-down apartments, and renting out viable vacant buildings.
When you invest with Fundrise, you will begin earning dividends or distributions. They pay these out on a quarterly basis. So, what exactly happens with these dividends?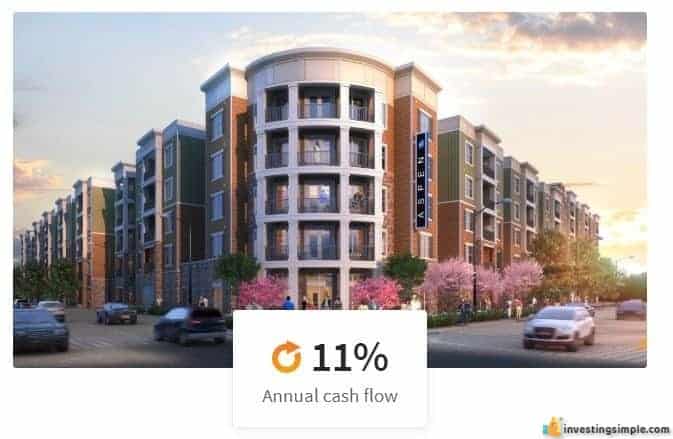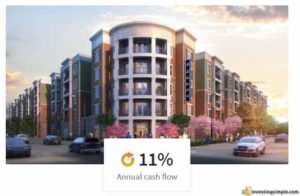 What Are Dividends?
A dividend is your share of the profits a company makes.
Your Fundrise investment aims to pay out regular dividends. In fact, Fundrise has paid out more than $79 million in net dividends to its investors.
With Fundrise, you can make money in two different ways:
Dividends or Distributions
Capital Appreciation
They invest your money in real estate equity and debt investments. Interest payments and rents are collected, and these profits are passed out among the shareholders in the form of of quarterly distributions.
What Should I Do With My Fundrise Dividends?
You have two choices for what to do with dividends when Fundrise releases the money to you:
There is always the option to pull the money out of your account as cash.
Or the second, and smarter, choice is to reinvest the money.
Fundrise Dividend Reinvesting
Fundrise has an automatic dividend reinvestment tool you can activate or turn off at any time.
You can enable dividend reinvestment from the settings section of your account.
If dividend reinvestment is enabled, Fundrise will reinvest any dividends you have earned four times a year according to your investment plan.
If dividend reinvestment is disabled, any potential dividends will be distributed to your primary bank account on file.
You must make any changes to your dividend reinvestment settings before the end of the quarter in order to be effective for that quarter's distributions.
Best Real Estate Platforms
Final Thoughts
Whether or not you use the dividend reinvestment feature depends on where you are at in life.
If you are using Fundrise as a means to supplement your income, you probably need that money to live off of.
If you are young and looking to grow your wealth, you don't need that money right now. You should probably reinvest it to earn compound interest.