Your investments in Fundrise are unique compared to stocks in your brokerage account or deposits in an FDIC insured bank account.
Is Fundrise SIPC or FDIC Insured?
Fundrise is not a member of SIPC or the FDIC. Rather Fundrise offers non-traded REITs that are exempt from registration with the SEC. The Securities Investor Protection Corp. (SIPC) only insures federally registered securities. Fundrise investments are not considered registered securities and therefore offer no SIPC protection.
According to Fundrise, "While our goal is to identify and manage real estate assets that we believe have the potential to produce superior risk-adjusted returns, we do not have a guaranteed return, and it's certainly possible that you could risk losing your total investment with Fundrise".
What if Fundrise Goes Out of Business?
If Fundrise goes out of business, they could do a few things. Here is some context from Fundrise Help Center...
"In the event of a bankruptcy of Rise Companies (Fundrise's parent entity), the eREITs and eFunds should not be pulled into the bankruptcy estate, as they are not wholly-owned subsidiaries of Rise Companies. However, the Manager may be disrupted by any such bankruptcy. In such an event, assuming that the Manager was also deemed bankrupt or insolvent, the shareholders would have the opportunity to replace the Manager for cause under the terms of the Fundrise eREIT and eFund operating agreements."
Just like with a brokerage firm, if they go out of business it doesn't really matter, you still own your stocks and investments. What matters is what happens to the specific REITs and real estate you are invested in.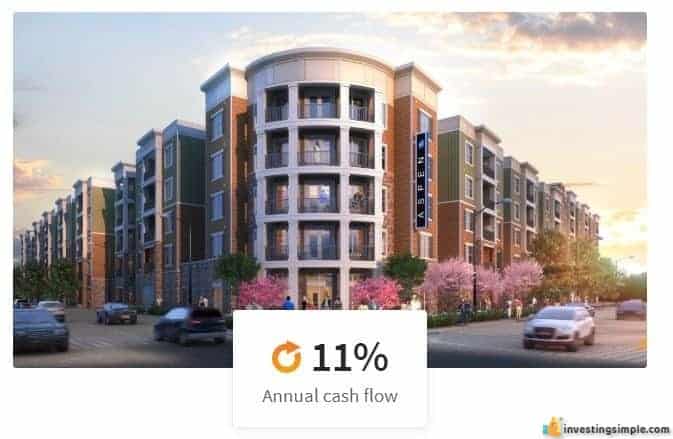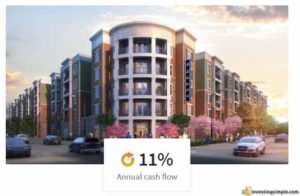 About Fundrise
Founded in 2012 and headquartered in Washington, DC, Fundrise is one of the leading real estate investment platforms for crowdfunding.
Crowdfunding is an alternative way to pool money to fund a project or venture by raising small amounts of money from a large number of people. This is typically via social media platforms. Crowdsourcing worldwide raises billions of dollars each year, with the platform continuing to pick up speed as more people opt in.
You can sign up for the Fundrise core portfolio with a $1,000 minimum investment.
The function of Fundrise is to acquire assets with a high potential to grow in value. They look to:
Buy ahead of major demographic or cultural shifts
Understand emerging neighborhood growth
Uncover property potential that no one else has jumped on and bought
The platform uses all the investor's money to make major improvements on the property. This will increase the sale price. Fundrise puts your investment to work on new projects as well as major improvements, including:
Building new urban housing in areas experiencing growth
Renovating run-down apartments to up their value
Renting out vacant buildings with potential to generate money
When the refurbished properties are sold, you can expect to see sizeable returns. There is far greater demand for completed real estate projects, especially when it is housing.
Invest With Fundrise For the Longer Term
Keep in mind that financial experts say this isn't a quick way to double your money. Creators designed it to be a long-term investment. You should have a minimum time horizon of approximately five years to put into the deal in order to see your money grow.
Conclusion: Is Fundrise Safe?
Fundrise investments offer no SIPC or FDIC insurance, however, the investments themselves in real estate offer collateral in the case of significant financial issues.