Setting up an Individual Retirement Account (IRA) is one of the smartest moves you can make now to set yourself up for success years down the road.
The real estate crowdfunding platform Fundrise lets you invest with your IRA funds into their eREIT products. But first, let's take a quick look at why setting up and putting money away into an IRA is a crucial step to a worry-free financial future.
Why You Should Have An IRA
An IRA is an account you open up at a financial institution that lets you save for retirement with tax-free growth or on a tax deferred basis. 
IRA accounts provide a tax-efficient way to save money for retirement. Depending on the type of IRA account, you may be able to deduct contributions on your tax returns. Also, any earnings could potentially grow tax-deferred.
Retirement accounts are very long term investments. These accounts are well-suited for long-term real estate investing. This is what Fundrise offers!
Your goal should be to try to contribute the maximum amount to your IRA each year to get the most out of these tax savings. Also, monitor your investments and make adjustments as needed. This is especially needed as retirement nears and your goals change.
What IRAs Does Fundrise Support?
Right now, Fundrise only supports eREITs (Real Estate Investment Trust) for your IRA investing products. You can either invest directly in an eREIT or follow one of their available investment plans.
They  do not currently support the ability to invest via a 401(k) or a custodial account on behalf of minors.
IRA accounts on Fundrise can have one of three designations:
What Does It Cost?
Fundrise's IRA custodian is Millennium Trust Company. As an investor, you will pay a competitive annual asset fee of $125. Fundrise does not receive any payments or other compensation from Millennium.
Beyond this, you will pay the standard Fundrise fees.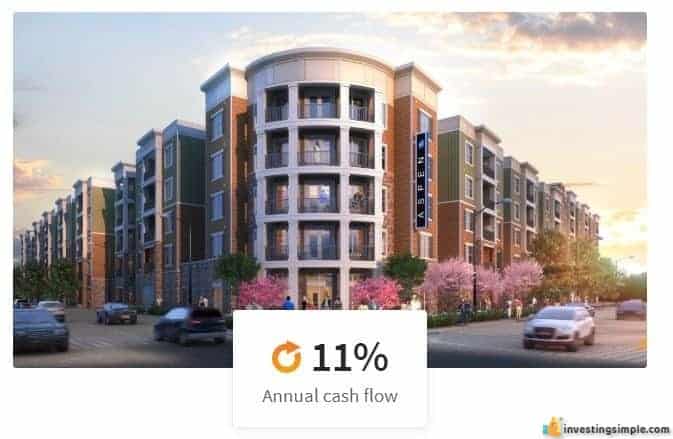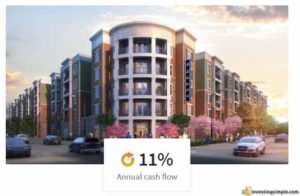 What Are The Advantages Of REITs?
The dividends you will receive are one of the biggest reasons to invest in REITs.
Nearly all of the profits made from the property are paid out as dividends. This means the distributions can be higher than many other assets in your portfolio, including average stock gains.
Dividends are your share, as a stockholder, of the profits made by the company in which you have invested. Fundrise looks for projects that will gain value over the long term.
Another huge advantage of buying REIT shares is that you won't need to be directly involved with the day-to-day operations of the property. Fundrise will vet the projects, buy/sell shares and do all the site management for you. You are simply a hands-off part owner.
Final Thoughts
Crowdfunding is a way to raise money for real estate projects. But, instead of a few people investing a lot of money, a large number of people chip in small amounts. You can open a basic portfolio with just $1,000 through Fundrise.
Founded in 2012 and headquartered in Washington, DC, Fundrise is now one of the leading real estate investment platforms. How successful have they been? They currently have $4.9 billion invested from 130,000 individual shareholders.
The platform focuses on real estate deals that large investors overlook, and are way out of reach for most people.
These real estate projects range from new housing developments to rehabbing unused office space. They will frequently make major improvements to the property to increase the sale price. Fundrise puts your investment to work on across-the-board improvements, like developing new urban housing, renovating run-down apartments, and renting out viable vacant buildings.
The most important thing to take away from this article is the importance of opening an IRA sooner rather than later. As a long term investment, Fundrise could be a great addition to your overall retirement investing plan.