Have you ever opened your bank's app or online portal and found a strange fee charged by the bank? If so, you aren't the only one. In fact, bank fees are pretty common.
Among all the things people face on a regular day, bank fees are generally not something many people have time for. Harvest by Acorns has created an efficient solution that not only helps members receive refunds for bank fees, but also guides people to full financial control.
This article is sponsored by Acorns.
What is Harvest by Acorns?
Harvest, founded in 2018 by Nami Baral, is a personal finance platform that allows customers to identify various fees and recurring payments, track spending and net worth, and organize and plan for debt.
Acorns acquired Harvest earlier this year in order to give members a complete one stop shop for personal finance. The two organizations shared a similar mission and set of values. Together, customers can take control of their finances and build for the future. Learn more about Acorns with our full Acorns Investing Review.
Harvest by Acorns focuses on 3 key pillars of financial health: identifying and negotiating bank fees, tracking and analyzing spending, and managing debt.
Identifying and Negotiating Bank Fees
Harvest found that the average consumer spends roughly $720 a year in bank fees. They believe people work hard and often don't have time to deal with such burdens. Thus, they created a platform that automatically helps consumers receive refunds for those charges.
In 2020, Harvest negotiated bank fees on consumers behalf and helped refund over $4 million to their members! This was done through AI and machine learning technology.
Using AI technology, Harvest identifies bank fees that can be negotiated. Harvest is connected to over 15,000 banking institutions. They currently offer Auto-negotiations and assisted negotiations. Auto-negotiations handle the entire situation for you. If Harvest is able to get a return for you, then they will charge you 25% of that return. If there is no return, then there is no charge. Because members incur a charge only upon a successful negotiation, there is no risk associated with negotiations. Members can expect to know the results of such negotiations in as little as 2-5 days.
Assisted negotiation is completely free and offers you the tools needed to get your money back.
Tracking and Analyzing Spending
Personal finance apps have become fairly popular in recent years. They serve consumers as a way to track spending. People are often surprised to see where their money goes. With Harvest, members can quickly see their largest spending categories and make changes as they see fit.
Harvest also helps people identify recurring payments such as subscriptions. A study done by Waterstone Management group found that 84% of people underestimate how much they spend on subscriptions. Harvest customers can quickly identify all recurring payments and cancel the ones they have forgotten about.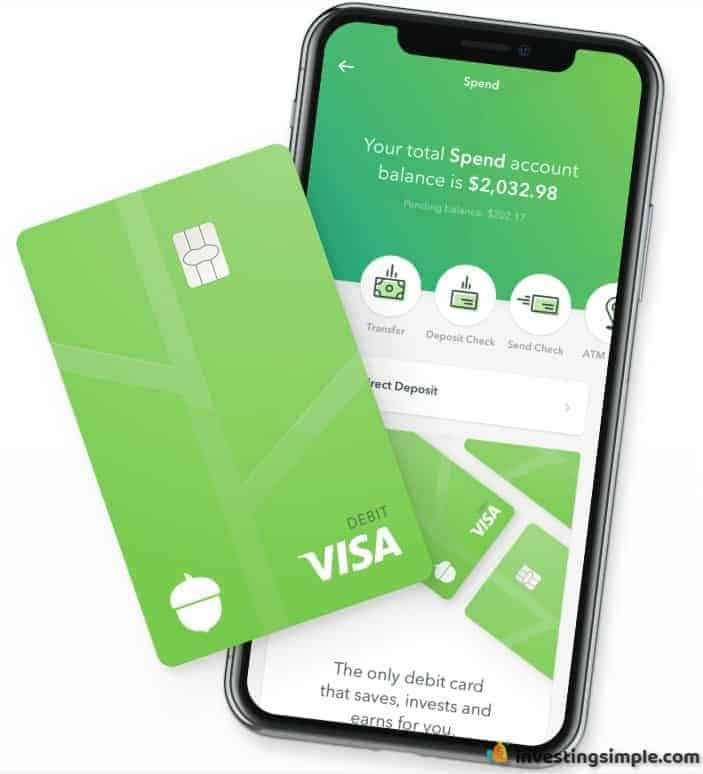 Managing Debt
Debt can be a scary topic. Among student loans, mortgages, credit card debt, and more, debt can be difficult to manage. Harvest helps members link their debt accounts and create a plan to pay it off by prioritizing high-interest debt. Consumers often have to manage multiple debt accounts, which can be difficult to keep in order. With Harvest, members can keep track of everything in one platform.
Through the bank fee negotiation tools offered in the app, customers can also reduce interest on credit card and other debt.
How Does Harvest Work?
Harvest is fairly simple to use. You can get started in as little as 5 minutes. Signing up with Harvest and submitting negotiations are completely free.
Creating your Harvest account can be done in 4 simple steps:
Create Account: Enter basic info like your name and email

Register Phone: Enter your phone number and verify the account with a unique code to secure your account

Link Accounts: Login to the various financial accounts you have and let Harvest start working for you.

Submit a Negotiation:  Once you have successfully linked your account, simply submit your negotiation request from the dashboard and you're good to go!
Why Did Acorns Acquire Harvest?
Acorns is a platform designed to help people save and invest for the future without worry. They created a tool that automatically rounds your purchases to the nearest dollar and invests the difference.
Like other investing platforms, Acorns also allows people to set up recurring investments that will automatically be invested into a diversified portfolio. Investors can also make one-time deposits into their account.
Acorns offers people tools and resources to take complete control over their finances. Acorns is primarily a way to save and invest, though they also have educational resources to help people learn more about money management. With the new partnership with Harvest, Acorns now offers subscribers a complete personal finance solution.
How does Acorns Work?
The basic idea is that every time you make a purchase, Acorns will round that purchase to the nearest dollar and invest the difference into a diversified portfolio. For example, suppose you purchase a morning coffee for $4.22. Acorns will round that purchase to $5.00 and take the difference and invest it. In this case, $0.78 ($5.00 - $4.22) would automatically be invested into your account.
How many purchases do you make in a week? If you only ever bought a coffee each morning for $4.22 and invested the other $0.78 cents each day, you would built up just over $300 at the end of the year with a 10% rate. Now factor in all of your weekly purchases and the number grows much higher.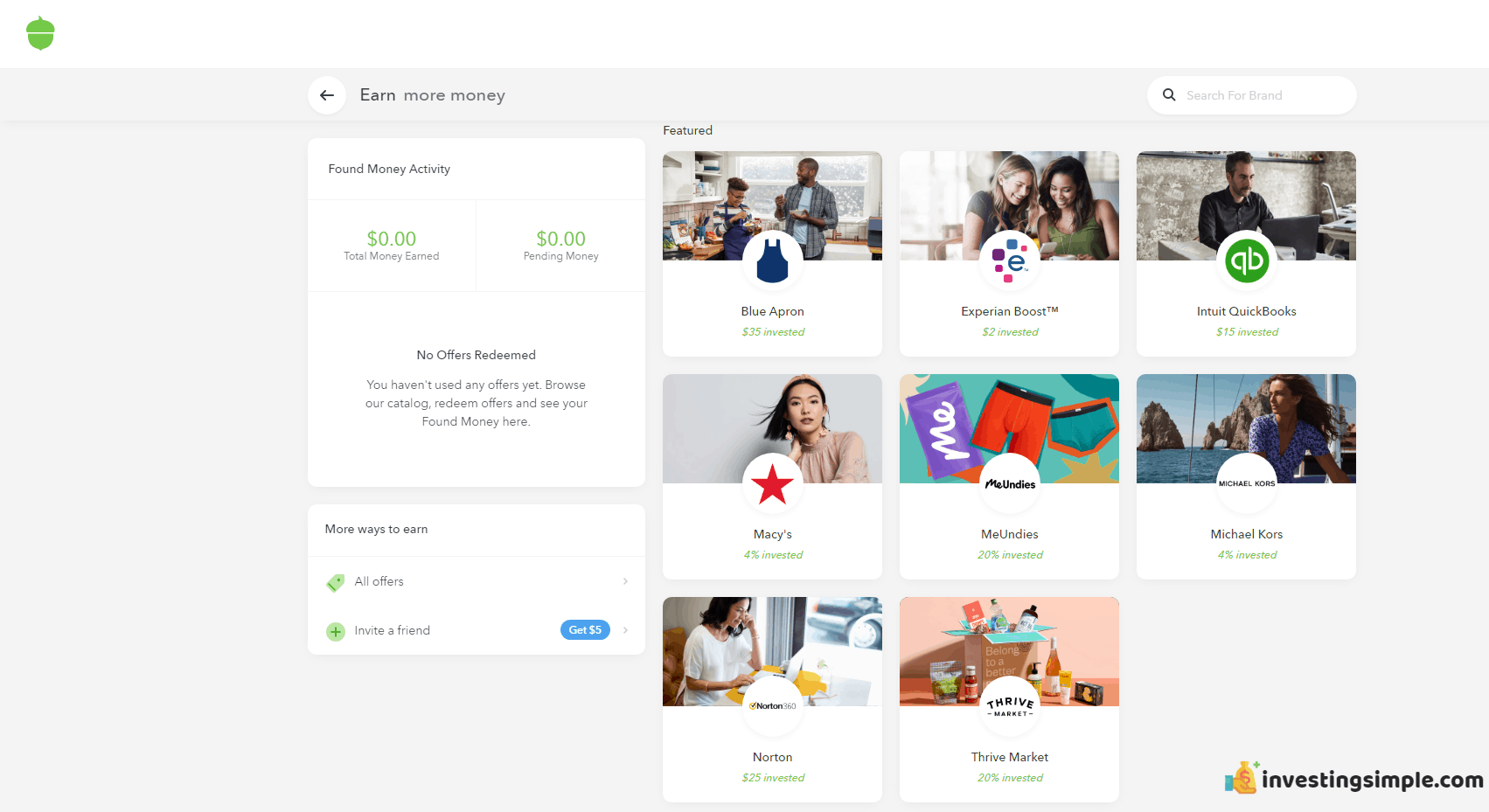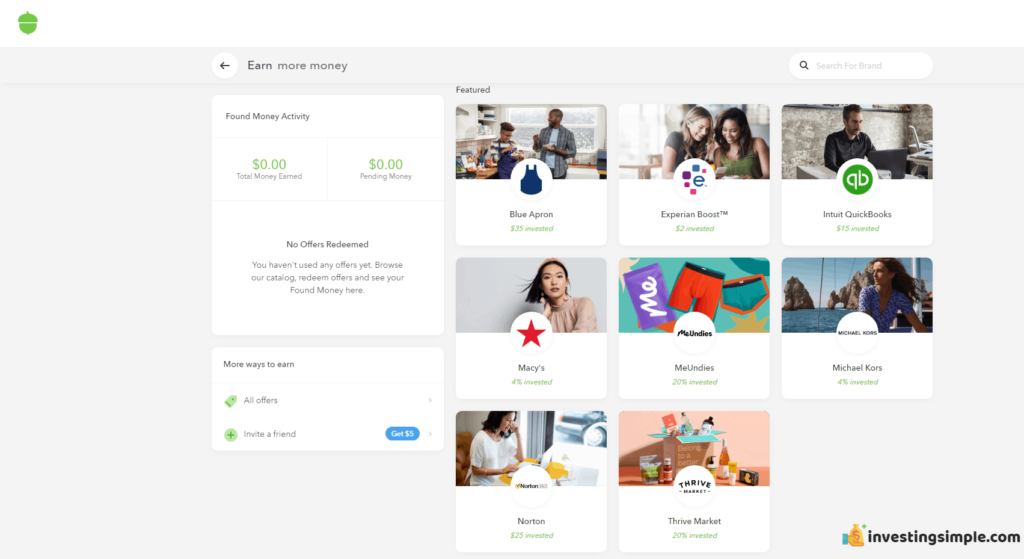 Where does Acorns Invest my Money?
Within the platform, Acorns will suggest a portfolio for you based on your age, risk tolerance, goals, monthly income, and various other factors. This portfolio will be a combination of 4-6 ETFs that Acorns will choose from a team of financial experts that ensures strong diversification across multiple sectors and industries.
Members can also opt to choose their own portfolio. Acorns has built 5 investment options that range in their risk level. For many passive or novice investors, this is a great option as Acorns has done the heavy lifting. After creating an account and selecting a portfolio, investors can watch their account grow without any additional effort on their part.
The key benefit of a diversified portfolio made up of ETFs is that they typically will not experience the same volatility of individual stocks. This helps investors remain confident and enjoy steady growth.
Harvest by Acorns: Final Thoughts
With the latest technologies, the world seems to move faster today. With that comes new responsibilities. Managing your finances can be a lot to tackle in our spare time. Luckily Acorns and Harvest are here to change that.
Acorns is a great resource for passive and novice investors. Investing automatically and in a well-diversified portfolio removes the guesswork and effort of investing. Pair that with Harvest's bank fee negotiation, debt management, spend analysis, and other tools and members will find a complete personal finance solution.
Getting started with Harvest is easy. In just a few simple steps you will find the resources and tools needed to equip yourself to navigate your financial future.