Acorns is a popular robo-advising, micro-investing platform that lets you put your spare change to good use by investing those loose coins you have sitting around doing nothing.
But to be clear, every online investing app, even micro-investing platforms such as Acorns, is in the business of making money. Sure, they have a mission of helping grow your wealth, but in addition, they have goals to increase their net value as well.
The financial pros behind Acorns set up several ways to make sure the platform thrives financially and keeps pace with its competitors.
Subscription Fees
Acorns makes a profit from subscriptions for lite, personal and family tiers.
You can sign up for Acorns in three levels of membership:
Lite: $1 a month. Includes a taxable investment account.
This level lets you:
Invest spare change
Earn bonus investments from more than 350 found money partners
Grow your knowledge through hundreds of articles from finance pros
Personal: $3 a month. This level tacks on an Individual Retirement Account and a checking account.
This level gives you:
All-in-one investment, retirement, and checking account
Certain tax advantages
Bonus investments of up to 10%
Ability to save money with no account fees
55,000+ fee-free ATMs across the nation and around the world
Advice on how to save money and more
A new, unique metal debit card
Family: $5 a month. This includes everything in the lower tiers, plus Acorns Early, which lets you open investment accounts for kids.
Investment accounts for kids with no extra charge when you add children to the plan
Potential tax savings as they grow
Personal investment, retirement, and checking accounts
Automatic recurring investments
Family financial advice tailored to your needs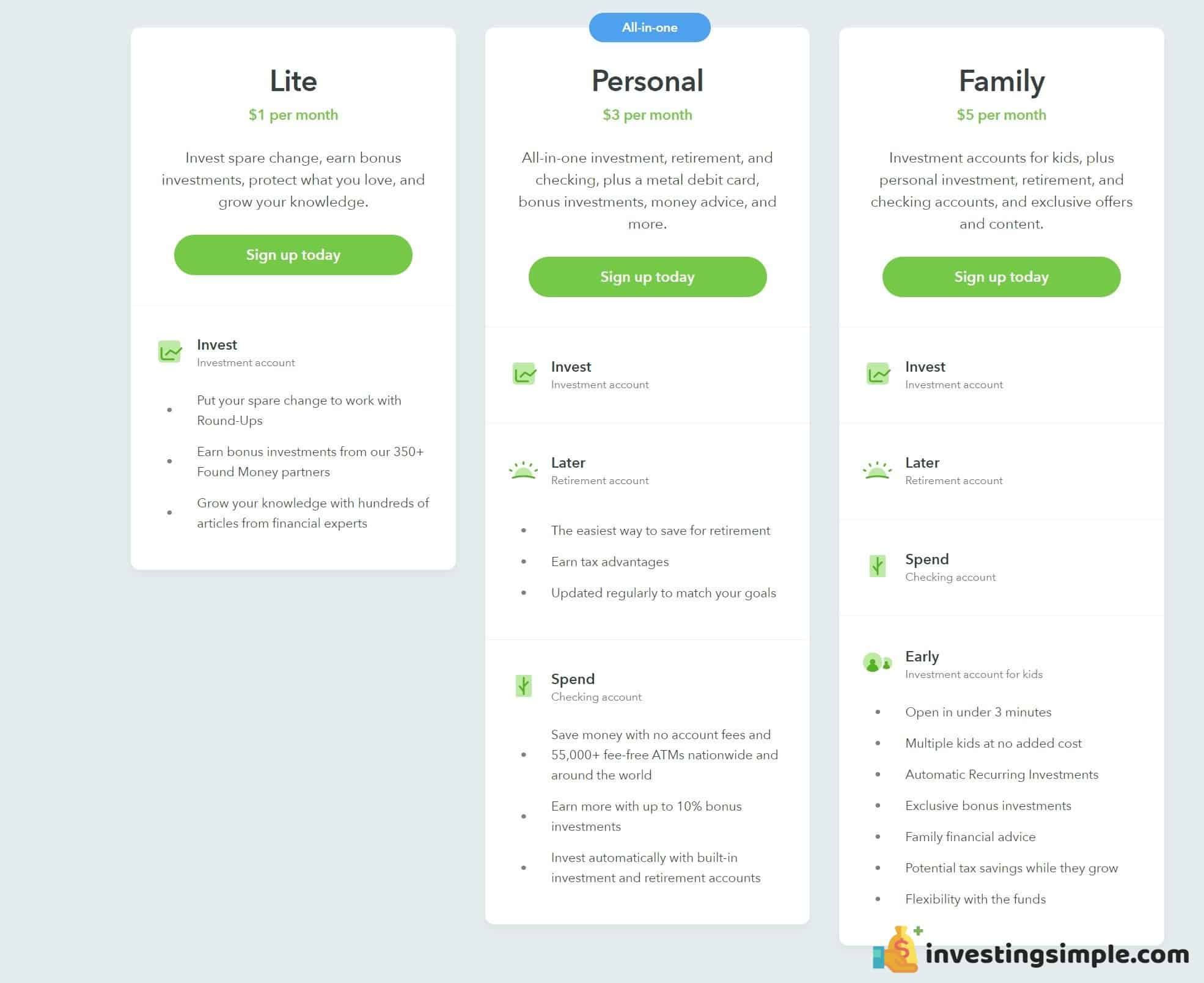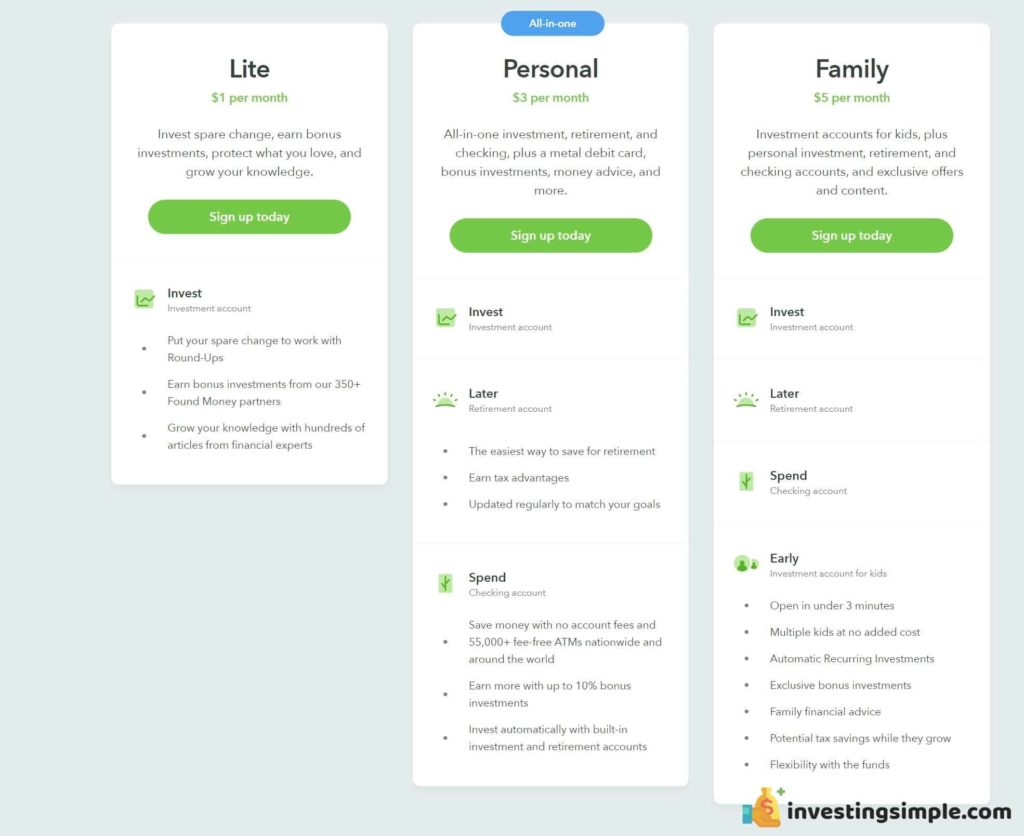 Referral Fees From Acorns Earn Partners
Acorns Earn is a long list of retail collaborators called Found Money Partners. When you shop at these partner places, you make money when they shuttle an extra 5 to 10 percent of your transaction in cash back to your Acorns brokerage account.
But this program is also a money maker for the app. Acorns earns a referral fee whenever you buy something at any of their more than 350 Found Money partners in the Acorns Earn category.
These retail partners include (but are not limited to):
Home Depot
Nike
Old Navy
Wal-Mart
Kohl's
Airbnb
Macy's
Barnes & Noble
Groupon
Warby Parker
Expedia
Sephora
Walgreen's
Management Fees
While they do not earn any commission on your trading activity, Acorns charges an annual management fee of 0.25 percent, although this only applies to accounts larger than $5,000. However, it's likely the majority of Acorns accounts will be at this level or higher. This fee is applied to the time and effort financial planners take to research the best investing choices out there for you. Remember, you do not put together your portfolio on Acorns, they are pre-built to align with your longer term goals.
For any member that has less than $5,000 in their account, the management fee is waived.
Interest On Cash
Just like other traditional banks, Acorns uses the cash sitting in your user account to lend it out to other financial institutions.
Then, Acorns makes money by collecting interest from these places. In the year 2020, this net interest margin was 2.81%.
Conclusion
Acorns has three subscription tiers that come with membership fees that grow the platform's net worth.
Its found money program encourages people to shop at their vetted list of retailers and service-providers because a percentage will be shuttled back into your investing account. However, this long list of partners will also pay Acorns a percentage for sending customers its way.
Management fees are tacked on to accounts with a value greater than $5,000, which likely includes most accounts.
Finally, Acorns makes money by lending out idle cash to other financial institutions, earning a net interest margin hovering around 2.8%.
Best Free Stock Promotions