Coinbase is one of the leading, longest running cryptocurrency exchanges around the world. Since its launch in 2012, the company has provided a secure, simple way to buy and sell crypto using bank cards, PayPal, wire transfers, debit and credit cards.
Cryptocurrency is a digital currency that utilizes cryptography for the highest level of security and protection.
It can be exchanged over the internet around the globe. Transactions can be made without the need for government agencies or financial institutions. By eliminating the middleman, cryptocurrency can flow quickly and safely.
Coinbase has exploded in popularity. They now have more than 56 million customers and in over 100 supported countries. The company is headquartered in the US with many global offices.
The company facilitates users buying and selling more than 20 different cryptocurrencies, including the frontrunners:
There are many other forms of crypto that do less volume but are still available to actively buy, sell and trade.
However, Coinbase isn't a service offered to people free of charge. They are looking to make a profit, just like any other business.
Want to learn more about Coinbase? Check out our complete Coinbase review.
Buying and Selling Fees
The top source of revenue Coinbase generates comes from the fees it charges for buying and selling cryptocurrencies.
Coinbase uses a tiered commission structure. This means the total fees charged is based on the amount of transaction volume.
How much you'll pay per purchase depends on the transaction amount:
Less than or equal to $10: $0.99
Over $10 to $25: $1.49
Over $25 to $50: $1.99
Over $50 to $200: $2.99
Conversion Fees
First, you set up your free Coinbase account. In order to invest in cryptocurrency, you have to convert USD/BTC, or another cryptocurrency. This is when Coinbase starts charging.
Customers have to pay two types of conversion fees. The first is related to spread. The spread is the difference between how much you're willing to pay for something and how much someone wants to sell it for. Coinbase has a predetermined spread of 0.50% above the market exchange rate.
If a user wishes to exchange currencies (for example exchange $500 worth of Bitcoin into Litecoin), then a spread margin is applied. The spread margin comes in around 2%, but depends on market fluctuations in the price of the cryptocurrency.
Coinbase Pro and Prime were designed specifically for professional traders who buy and sell cryptos as their means to make a living. Coinbase Pro and Prime accounts offer a vast amount of additional features, including:
Advanced filtering options
Detailed trade history
API to access real-time market data and create trading algorithms
Insurance protection of digital assets (up to $250,000) in case any hacking attack takes place
A Coinbase team will help customers onboard the software
While the tools are free of charge, customers will have to pay a fee when buying and selling currencies. Coinbase uses a maker-taker fee model for setting its trading fees.
When you put an order similar to the current market price that gets filled immediately, you are considered a taker and will pay a rate between 0.04% and 0.50%.
When you place an order that is not instantly matched by a current order, that order is then placed in an order book. If another customer places an order that matches the initial one, you are considered the maker and will pay a fee up to 0.50%.
Fees For Using Coinbase Credit Card
If you are a customer, the Coinbase credit card is free to obtain and use. However, Coinbase makes money whenever a customer uses that card, via a payment fee that is charged.
Similar to any other credit card you hold, fees are applied whenever you use the card to pay for something. The money will be subtracted from the overall transaction volume and paid by the merchant.
Coinbase and VISA have not publicly disclosed fees, but there is most certainly an agreement in place between the two companies to share the profits from these fees to customers.
Charges On Using ATMs
Coinbase also charges ATM fees averaging $2.50 (when withdrawing cash) as well as a 2.49% crypto liquidation fee (for customers that don't use USDC).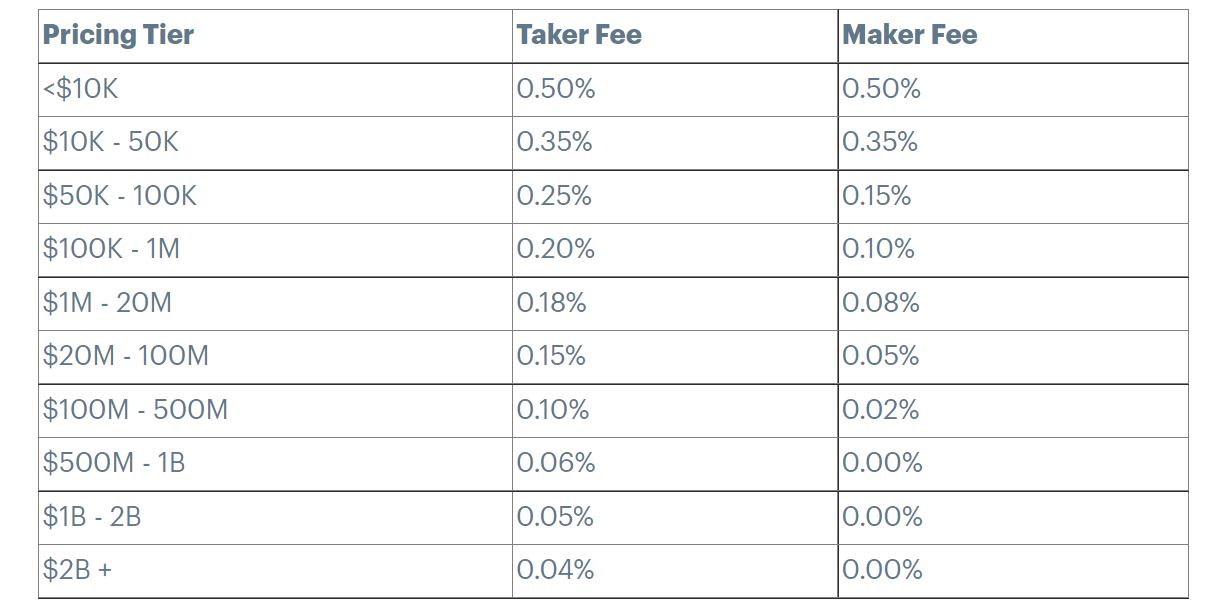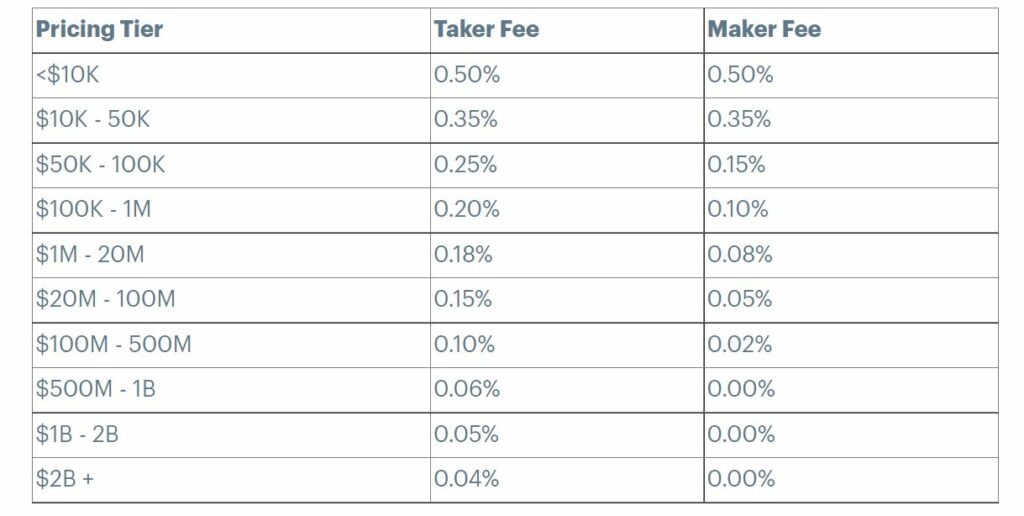 Interest On Cash
The cash in your account doesn't just sit idly collecting dust. Coinbase, just like any regular bank, uses the cash in their client accounts to lend it out to other institutions, such as banks.
They then collect interest from these places. This is called net interest margin. In 2019, the net interest margin for all U.S. banks was 3.35%.
Personal Loans
Coinbase recently launched a new product that lets clients apply for personal loans using their crypto holdings as collateral.
The service is currently available to U.S. based customers in selected states. Users can borrow up to 30% of their Bitcoin balance, with a minimum of $2,000 and a maximum of $100,000. The loans must be repaid in full by borrowers within 12 months.
Coinbase makes money on the interest that it charges for these loans. The company charges an 8% APR rate on its personal loans.
Advertisers With The Coinbase Free Bitcoin Promo
Coinbase is offering up to $150 in cryptocurrency to new members that watch short videos and complete brief quizzes to test what they learned about cryptocurrencies.
Here's how the free Bitcoin giveaway works. Coinbase has created several brief educational and promotional videos to teach  about different cryptocurrencies. Some of these will be lesser-known crypto, and it's a solid bet Coinbase isn't advertising them free of charge.
Coinbase is earning money from sponsored advertising content in their promotional videos.
How Does Coinbase Make Money: Conclusion
Coinbase is the leading virtual asset exchange platform in the world. Overall, Coinbase has an excellent reputation and is highly respected in the trader community. However, they are in business to make money, and there are a good number of ways they charge clients who use their services.
Best Free Crypto Promotions