Rebalancing your investments is a wise trading strategy.
If your portfolio balance strays from your target asset allocation, rebalancing will bring it back in line. Prices of stocks and bonds will change, sometimes dramatically, over time. This could skew your portfolio out of alignment with your long-term goals.
Rebalancing gives investors the opportunity to sell high and buy low. Then, they would take the gains from high-performing investments and reinvest them in other areas. These are those that have not yet experienced this same kind of growth.
One of the prime benefits of rebalancing is to safeguard you from taking on more risk than you are comfortable shouldering. It also helps ensure your portfolio stays within your risk tolerance.
For example, if you started with a portfolio of 80% stocks and 20% bonds, you could find that a few months later it is actually at 85% stocks and 15% bonds. You are now taking on more risk, since less of your money is in bonds and more is in stocks.
Rebalancing restores your investment portfolio to your original target allocations and specific risk tolerance.
M1 Finance offers what they have termed "dynamic rebalancing."
This means the platform intelligently sends money from every deposit you make towards securities that are underweight in your portfolio. This will ensure your portfolio stays on track. It allows you to invest cash into your portfolio and maintain your financial targets without any manual calculations required on your part.
Here's our full review of M1 Finance.
How Rebalancing Works
Rebalancing can be done a couple of different ways. These include transferring assets by selling off investments of an asset class (such as stocks and bonds) that has grown considerably. Then, you would use those funds to buy investments in a class that has dropped in value, or not performed as well.
As an alternative, you could decide to make a cash withdrawal from part of your portfolio in a class that has grown exponentially. However, you may want to think before you withdraw cash from certain securities. It makes much more sense to keep your money in the game! This will help you better reach your long-term financial goals.
Lastly, you can simply add more funds to your portfolio and plump up the areas which you are light in.
There is no required schedule for rebalancing your portfolio. However, managing one isn't meant to be a "set it and forget it" activity. Most experts recommend that you examine your allocations at least once every quarter.
Another rule of thumb is to rebalance when your portfolio drifts 5% or more from target allocations.
Rebalancing For Diversification
Depending on market performance, you might find a large volume of your current assets held within one specific area in your portfolio. Rebalancing lets you move around assets and spread them out across multiple stocks and bonds.
By doing so, a downturn in one will be partially offset by the activities of the others, which can make your portfolio more diversified. Additionally, it can provide you with a level of portfolio stability.
Unfortunately, most people skip this rebalancing step entirely. This can result in a portfolio that is too risky, or not taking on enough risk resulting in low returns.
How M1 Rebalances
Experts designed M1 Finance to automatically rebalance your portfolio and reinvest your dividends, if you want them to. Both of these features are optional.
With M1's dynamic rebalancing, every trade with new cash you add into your portfolio brings you closer to the target percentages you set. This happens whenever you add money to your account. The algorithm identifies areas that are most relatively under-funded according to your plan, and it will channel money into those first.
Conversely, if you are withdrawing cash from your portfolio, the algorithm identifies areas that are largest in proportion to the rest of your securities and removes money from those first.
However, M1 will not initiate a rebalance of your portfolio without your instruction. If you want your holdings to match your target portfolio, you will have to authorize M1 to rebalance.
You can rebalance your portfolio with the click of a button, without adding or withdrawing money, but this could result in a taxable event.
Always keep in mind that any time you rebalance your portfolio, you may initiate a series of buy and sell securities transactions. Sales of securities may carry tax implications. You should consider this before making the decision to have M1 rebalance your portfolio.
For more information on this, check out our article on how taxes are handled with M1 Finance.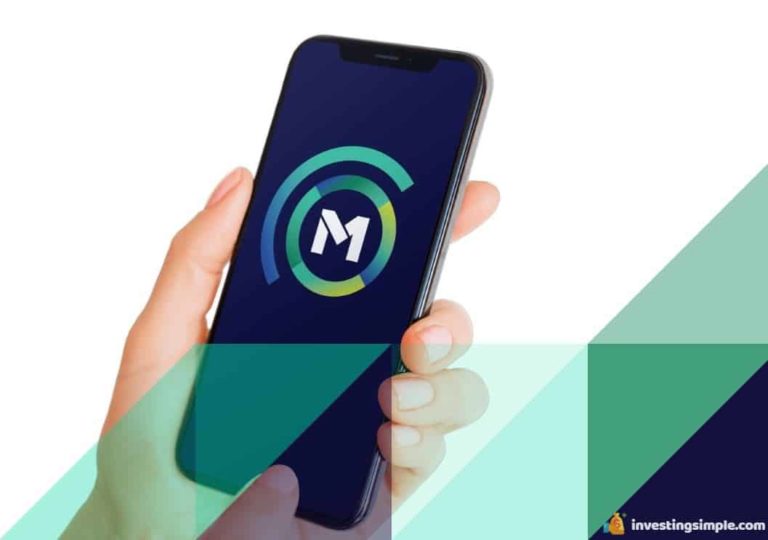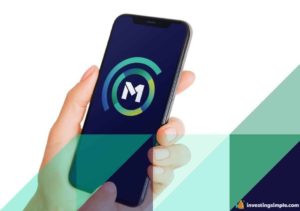 About M1 Finance
M1 Finance is an online brokerage platform offering commission-free trades on a variety of financial products. They have a low minimum of $100 to get started ($500 for retirement accounts) and no portfolio management fees.
M1 gives you the ability to create your own customized portfolio or select from one of the more than 30 pre-built selections.
You can create portfolios containing low-cost ETFs or individual stocks, or both. It also allows fractional share investing in which you buy a portion of a whole stock. Not all online investing apps offer this feature.
They also have M1 Spend, a free checking account within the app.
M1 Finance helps you build and maintain your custom investment portfolio. After you create your portfolio, M1 utilizes its proprietary trading system to automate all of your trading activity. You'll never have to input or execute any trades manually, unless you want to!
Auto-invest is the most frequently used option by M1 users. With auto-invest on, any time your cash balance meets or exceeds $25, M1 will automatically invest your cash balance into your portfolio. To select this option within the app, turn auto-invest on and set your minimum cash balance to $0.
M1's target customers have longer-term goals for their investments. They are saving up for their child's education, for a down payment on a home, or even retirement with the Roth IRA.
Conclusion
Financial experts designed M1 for investors as a lower-cost alternative due to its free offerings.
They also allow investors to have a large amount of control over the contents of their portfolio. This is a key difference between M1 and many other competing apps. Often, investors must give up much of the control in exchange for the portfolio management services. M1 successfully treads the fine line between automation and customization.
Automated rebalancing is a good option to keep your portfolio both balanced and well diversified.
Best Free Stock Promotions