Commission-free online investing platforms are in the business of helping you make money and see movement towards your short and long-term goals.
But they are also set up to be profitable for the company itself. Because there are no commissions, they build in other ways to make money to stay competitive. Yes, there are no brick and mortar locations that traditional banks have as overhead costs, but there are plenty of other areas that need funding.
What is Moomoo?
Moomoo's parent company, Futa Holdings Ltd., is backed by some of the world's top notch investors which include venture capital affiliates of Tencent, Sequoia Capital and Matrix Partners.
The online brokerage service Moomoo offers zero-commission trading. It also carries no inactivity fees for U.S. residents trading in the U.S. markets. Opening an account is known to be quick and easy. They also promote their many high-quality analytical tools they have available.
However, the Moomoo product line is limited. It includes just stocks, ETFs and options. You also won't have access to live or even chat box customer service. Instead, you need to email them.
The Moomoo platform is also fairly limited in its account types, It offers only individual accounts. At this time, joint accounts, IRAs, custodian and corporate accounts are not offered to investors.
How Does Moomoo Make Money?
Online trading platforms are transparent, meaning they show all their fees upfront. Back in days gone by, brokers charged commissions and even service fees to their customers. This has all gone by the wayside, which is a huge benefit to individual investors.
The Moomoo app makes money by charging miscellaneous account transfer fees and interest on margin loans.
Trading on margin basically means that you borrow money from your broker. This gives you a way to buy more shares than you could with just the available cash in your account. You have to pay interest on this borrowed money, just as you would for a traditional loan. The interest rate is called the margin rate. If you trade on margin, it can actually be a significant portion of your trading costs.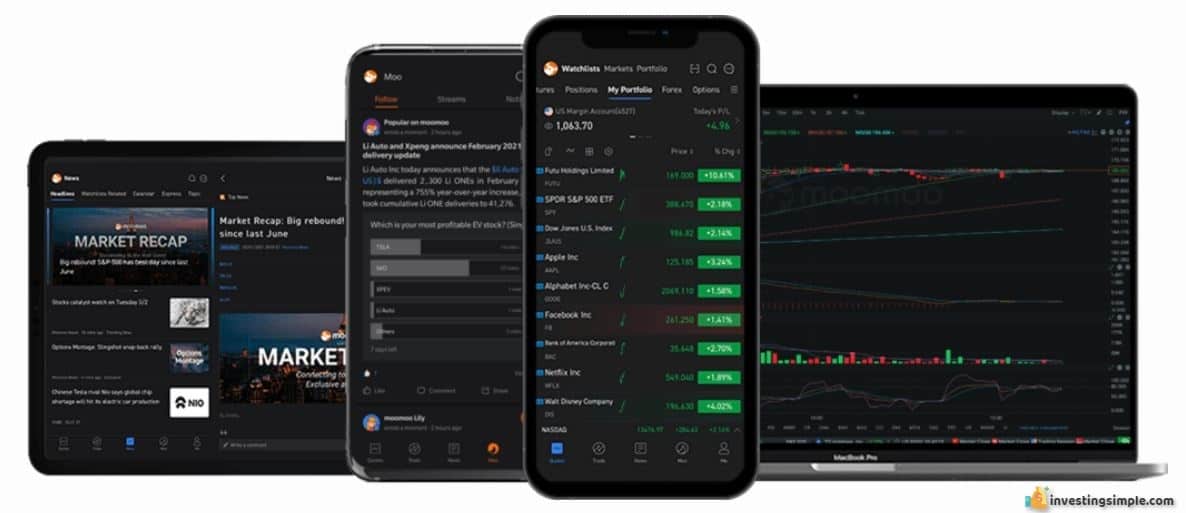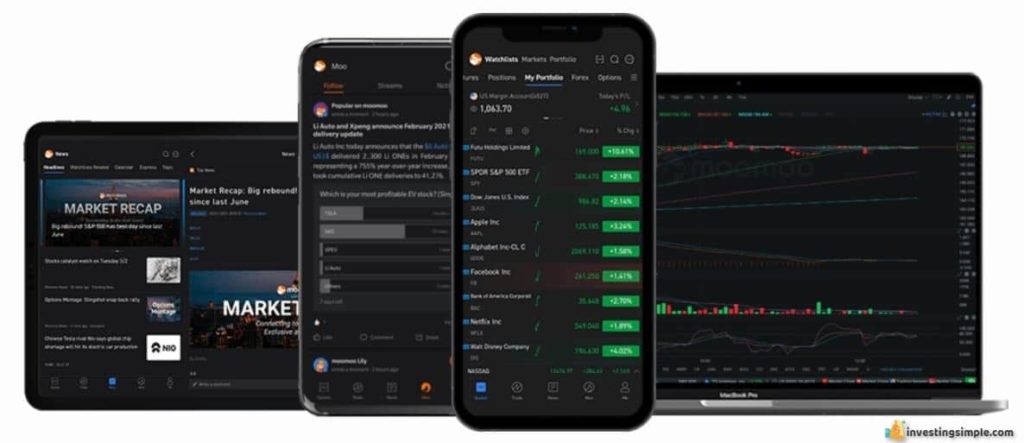 The margin rate Moomoo charges is 6.8%, and is rather high compared to its competitors.
Here are some comparable current margin interest rates (subject to change at any time):
Ally 5.50%
Firstrade 5.50%
Charles Schwab 6.50%
Wire Transfer Charges
Both depositing and withdrawing from your Moomoo account by wire transfer can incur a fee:
Domestic wire deposits cost $8 unless it's your first deposit or you deposit more than $25,000
International wire deposits cost $25 unless it's your first deposit or you deposit more than $25,000
Domestic wire withdrawals cost $25
International wire withdrawals cost $45
How Does Moomoo Make Money: Summary
Commission-free investing platforms were designed to be low-cost, but in order to stay in business, they can't be no-cost. The Moomoo app makes money from its customers by charging an interest rate of 6.8% on margin loans. There are also charges for depositing and withdrawing from your account by wire transfer.
Best Free Stock Promotions