The emergence of free investing apps over the last decade has changed the brokerage industry forever. 
Commission-free platforms like Robinhood and Webull have taken things a step further in making this industry more accessible to the everyday investor. Now, major brokerages like Charles Schwab are following suit by eliminating commissions on trading for good! 
But like so many other free platforms out there, it can be difficult to see how they are actually making any money. A lot of people even question whether or not these free apps are a scam! 
We can assure you that Robinhood and the other free apps we review are not a scam.
In fact, they do make money! They are not operating a charity. 
They also have millions of dollars backing them, which is why they are able to give new users a free stock for signing up.
Robinhood makes money in a number of unconventional ways, and the millions of dollars from outside investors allows them to give out free stocks as a sign up incentive for new users.
Summary
Robinhood makes money in a lot of different ways that offset not charging a commission.

They earn income from monthly paid subscriptions for premium features.
They also make money off idle cash that is not currently invested.
Robinhood will also earn money through margin lending with Robinhood Gold.

A large portion is earned through high-frequency trading and order flow.

Robinhood will earn a small amount of money through rebates as well.
Sign up for Robinhood + Get A Free Stock!
What Is Robinhood?
Robinhood first launched in 2013 as one of the first-ever commission-free trading platforms. It has since grown to over 6 million users and 12 million unique holdings by December of 2019.
Robinhood offers free trades on stocks, ETF and cryptocurrencies and has no minimum account balance.
They offer all of this while still being one of the absolute best beginner-friendly investment platforms out there. The Robinhood mobile app offers a great on the go investing system and boasts a large amount of usability.
With all this in mind, it is easy to see why Robinhood has grown to be the investing giant that it is today.
Is Robinhood Safe?
It is pretty common for people to ask if their investment platform is safe and being a free platform Robinhood gets more scrutiny in this regard.
But a lot of the same safety nets are in place for them as other brokerages that charge a fee.
Robinhood is regulated by the SEC and insured by the Securities Investors Protection Corporation (SIPC) for up to $500,000 on securities and $250,000 on cash claims.
These regulations ensure that you are safe to use Robinhood under federal securities laws. Of course, there is always a risk of investing money, but the Robinhood platform itself has many safeguards.
7 Ways Robinhood Makes Money
As mentioned earlier, Robinhood is not operating a charity. They do make money outside of the old brokerage model which is charging trading commissions and fees.
It is also important to note that they follow a number of cost cutting measures to maintain profitability. All statements and tax documents are sent electronically. There are no Robinhood branches to visit and customer service is rather limited.
Sign up for Robinhood + Get A Free Stock!
That being said, here is how they are cashing in:
1. Robinhood Gold Accounts
The first way Robinhood makes money that we are going to look at is the Robinhood Gold tier of service, the second step of the Robinhood system.
While Robinhood is entirely free to use, you will be able to purchase a subscription in order to gain access to some of their more premium features.
Robinhood Gold starts at $6 dollars per month.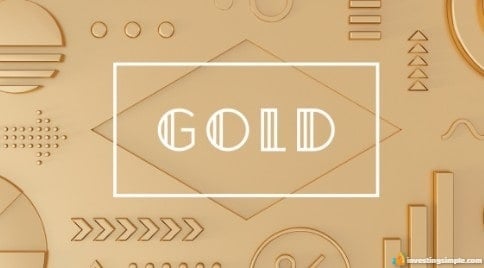 With it, you gain access to having professional research from Morningstar, investing on margin, and larger instant deposits to name a few things.
In 2018, Robinhood said that 75% of its transactions went through the Gold tier service. They don't give exact numbers here but we can see that a lot of their users are taking advantage of this product.
2. Margin Lending With Robinhood Gold
Buying on margin is popular with a lot of investors but the practice does work slightly different on Robinhood than with other platforms.
First, you'll have to get a Robinhood Gold subscription.
You will pay a $5 fee monthly in order to have access to $1,000 of margin.
In addition to this borrowing more than $1,000, you will be paying 5% interest yearly on any amount above that $1,000.
They are basing your interest calculation on the margin you are using by the end of day.
There is an example of this on the Robinhood website which we will show below:
The daily interest rate is 5% divided by 360.
For example, if you use $3,000 of margin, we'll calculate $0.28 of daily interest as follows:
$3,000 margin used
$1,000 included with your monthly fee, leaving $2,000 subject to interest
$2,000 * 5% / 360 = $0.28 per day
3. Robinhood Makes Interest Off Your Cash
Robinhood also makes money by investing your excess cash reserves.
By doing this Robinhood can earn a small amount of interest on your idle cash. 
This is the same practice that banks use with your money if you have an account with them. There isn't a whole lot of money off of each individual account. But when you add up all of Robinhood's 6 million users this can really start to pile on.
You shouldn't be too wary of this tactic, in addition to it being used by banks all the time your money is also SIPC insured if something were to happen as a result of it being mismanaged or mishandled.
4. Order Flow
Order flow is another extremely lucrative process that Robinhood uses to make money.
Robinhood states that they will sell your order to market makers that allow you to receive a "better execution quality and better prices."
What this means is that market makers will pay Robinhood to send them their orders instead of going to a different market maker.
This is common practice for a lot of brokerages out there. When you sell as many shares as Robinhood does in a day, this can turn some serious profits.
Robinhood uses this strategy so efficiently that in 2018 it made up over 40% of their total revenue. 
5. Rebates
Rebates do not make as much money for Robinhood as the other practices, but they still use it to make some kind of money.
A rebate is what happens when a brokerage sells securities that they do not own to market makers. As we're sure you can tell, Robinhood does this on every trade.
Robinhood makes a tiny amount, around $0.00026, for every dollar that they are trading on the system that they do not own. So what that means is they make 2.6 cents for every 100 dollars that they trade.
6. Robinhood Cash Management
Robinhood recently revealed its Cash Management program. This allows you to put unused investment cash into a brokerage account that will earn interest. You also will be able to spend this like it was cash with a debit card.
The account is a member of SIPC and FINRA.
There are no transfer fees or foreign transaction fees for Robinhood to make money on, but they will make money through the Robinhood debit card.
Sutton Bank, which issues the debit card, earns an interchange fee that they will be passing on to Robinhood.
7. Investors
This one might sound obvious, but we're not talking about investors as in people using their service, though they might be.
We mean big investors that have been investing in the company, aka venture capital.
With all the waves that Robinhood made when it launched, it's not surprising it got a lot of interest from big-time investors. Since it's still pretty new in the investing world, a lot of these investors are still funneling in a good amount of money.
They have raised around $912 million in total funding so far. 
Again, this is why they can offer new users a free stock for signing up with them.
Best Free Stock Promotions
Is Robinhood Profitable?
If you read over all of the information above, then you probably arrived at this conclusion already.
Yes, Robinhood is likely a profitable company as they have multiple revenue streams. 
The company had a value of around $7.6 billion in July of 2019. 
They are still relatively new when it comes to brokerage companies, and many still consider them a sort of "venture capital" level right now.
This does not mean they are unstable, it just means that they have some distance to cover before they start turning over the big profits like many older companies.
Conclusion
Brokerages like Robinhood make money in a lot of different ways, and what we covered in this article are just the big ones.
Even though they are free, they are just as safe to use as many of the other investment platforms out there that charge fees for their services.
There are two big ways Robinhood makes money:
Order flow which means directing the sale of trades toward certain market makers over other ones.

And the interest they accrue from lending money that its users are not currently using, similar to a bank.
Robinhood also makes money via margin lending which can earn up to a 5% daily interest rate.
And of course, their Robinhood Gold tier membership. This costs you $6 and gets you access to more features on their platform such as research tools and margin lending.
Sign up for Robinhood + Get A Free Stock!
Keep Reading: