In 2021, Robinhood found itself at the center of a major controversy involving the trading of popular meme stocks such as GameStop and AMC.
The trading platform decided to halt buying for these securities, sparking outrage among its users and leading to a mass exodus from the app.
Limited Time: Robinhood 1% Transfer Bonus
If you transfer an existing brokerage account to Robinhood through January 31st 2024, you can get an Unlimited 1% Transfer Bonus.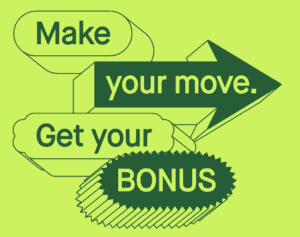 For example, if you transferred a brokerage account worth $50,000 - that would be a bonus of $500.
In addition, Robinhood offers a free stock for new users as well as a 1% IRA match for retirement accounts.
How Many People Left Robinhood?
But just how many people left Robinhood as a result of the scandal?
According to reports, the company lost over 1 million users from 2021 to 2022. This was a significant blow for the platform, as user growth had been a key driver of its success up to that point.
Furthermore, revenue from equities trading was down 73% during that same timeframe.
Many users were unhappy with Robinhood's handling of the meme stock trading frenzy, and some felt that the platform had betrayed its commitment to democratizing investing.
Continued Growth
Despite the negative publicity and loss of users, Robinhood has managed to weather the storm and continue its growth into 2023.
The platform has continued to innovate and add new features to its app, such as the ability to buy fractional shares and trade cryptocurrencies.
In addition, Robinhood has made efforts to rebuild trust with its users by being more transparent about its policies and procedures.
For example, the company recently published a blog post explaining how it makes money and addressing some of the common misconceptions about its business model.
Overall, while the Robinhood scandal may have caused a significant loss of users and revenue in the short term, the platform's continued growth and success suggest that it is still a major player in the world of online investing.
Don't forget to grab your free stock worth up to $200 from Robinhood today!