Investing in a rental property can be an intimidating feat in and of itself. It becomes even more so when you consider purchasing out of state. Although several individuals today are purchasing rental properties, not many know how to do this across state lines.
This is where Arrived Homes can help. Arrived is a investing platform that allows individual investors to purchase shares of rental properties anywhere in the U.S. without dealing with the nitty-gritty typically involved in real estate.
Though there are many ways to purchase homes out of state, this article will focus on purchasing through the Arrived platform. This platform is relatively new and comes with a compelling alternative to the traditional way of buying rental properties.
This article is sponsored by Arrived Homes.
How to Buy a Rental Property Out of State (The Traditional Way)
Prior to Arrived, purchasing a rental property out of state was no simple task. This process typically began with determining a state and city to invest in, acquiring several data points on the local real estate market for validation, and contacting a local real estate agent to help. Not only is this a time-consuming and frustrating process, but it's also just the very beginning of the investment.
Then several hours are required to find the right property, run analyses to determine the likelihood of a profit, make offers and counteroffers, attend property closing, create a legal entity, and so much more. Once the property is finally acquired, repairs and updates must be made and tenants must be found and managed.
Not to mention that this is all happening in a location that is often several hours away.
Suffice it to say, this is not the ideal way to go about investing in real estate. The traditional way of investing in real estate out of state is an expensive, drawn-out, and risky process. That's why Arrived Homes has decided to take all of this on so you and I don't have to.


What Is Arrived Homes?
Arrived Homes is an investing platform where users can purchase shares of rental properties (much like shares in the stock market), receive their share of rental income, and watch the value of the property grow. Arrived takes care of all the steps listed above that were traditionally required of individual investors.
Not only does Arrived handle all of the above steps, but it also manages dividend distributions so investors can get paid promptly without having to lift a finger.
Arrived Homes says that investors who use the platform brought in an annualized return of 5.95% - 7.54% from dividend payments in Q3 of 2021. This is a great return considering the appreciation and dividends received without the need to manage the properties personally!
How Does Arrived Work?
Arrived purchases properties and places them in individual LLCs. The platform then sells the shares of these LLCs to individuals looking to purchase real estate. Shares can be purchased for as little as $100 each. Each quarter, investors receive a dividend from rental income and also benefit from property appreciation.
Arrived takes care of the repairs, updates, and tenant management for the investors.
To get started with Arrived, simply create a profile on the company's site and browse available properties. Once you find a property you might be interested in, click on the listing and read more about the home, the area, and the amount of financing needed for the purchase.
If you are interested in investing, simply select the home and determine how many shares you are willing to purchase. Then, connect your bank account, sign documents, and watch your money work for you.
The concept is incredibly simple to grasp and has allowed investors all over the country to benefit from investing in real estate without the headache of investing in real estate.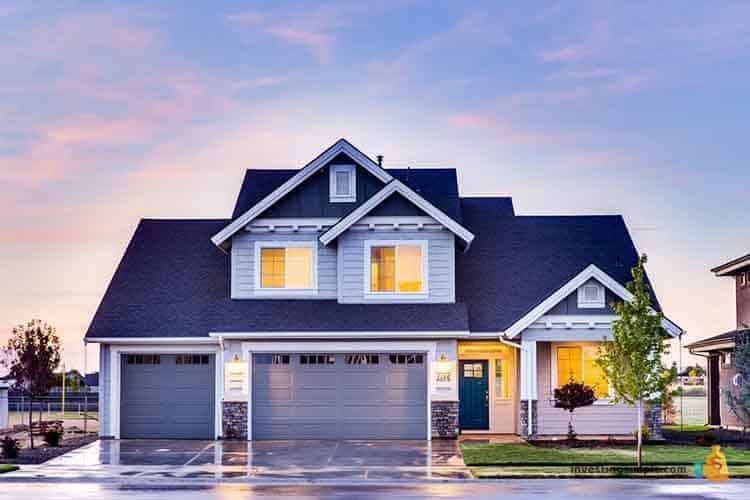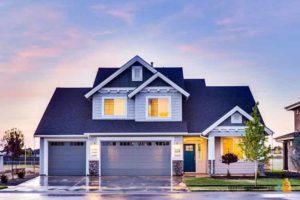 Who Is Arrived For?
The Arrived platform is suited for both accredited and non-accredited investors who are looking to own real estate without all the nuances. Investors who are looking to invest a limited amount of funds, such as $100, as well as larger investors looking to invest tens of thousands of dollars can find a place here on the platform.
Many platforms of this nature require investors to be accredited. However, with Arrived, anyone can invest. This is huge for the average investor who does not have millions of dollars at their disposal.
Real estate is a long-term investment and Arrived recommends its users hold onto their shares for at least 5 - 7 years. After an initial 6 month hold period, and following compliance and transfer restrictions, investors who wish to liquidate their shares can indicate so on the website or by emailing Arrived.
The shares will subsequently be sold to investors inside of, or outside the Arrived community.
What Are the Fees for Arrived?
Before jumping headfirst into an investment, it is important that you recognize the costs of doing so. With Arrived, some of the fees associated with investing, such as a sourcing fee, are already captured in the share price. This fee is spread out evenly amongst all the available shares of the property.  
There is also an annual assets under management fee of 1% of the equity raised. The exact amount for each property is listed on each property's page.
How to Buy a Rental Property Out of State: Final Thoughts
If you are wanting to invest in real estate but not willing to go through the laundry list of steps listed above, Arrived Homes is a great option. Not only is it passive investing in real estate, but it is automated investing. No longer do you have to source properties, make repairs, or deal with tenant drama. All of this is covered when you invest in real estate with Arrived Homes.
If you're not convinced this is the right platform for you, consider reading this article to check out other real estate investing platforms for non-accredited investors.