Bitcoin has been on a hot streak since starting out with a ratio of 1 coin to $0.0008. Now in January 2021, coming in at $34,664 per Bitcoin makes this one of the most impressive growth assets in the world. It's no wonder that everyone who can stomach the risk wants a piece of this pie!
In this article, we are going to marry two of the most popular topics in modern-day personal finance: Bitcoin and Robinhood.
Buying Bitcoin on Robinhood?
Robinhood is a commission-free stock and crypto trading mobile app that is hugely popular among millennials and Gen Zers. Known for its sleek user interface and completely free trading, Robinhood has amassed over 13 million users who are passionate about investing.
Though popular among many for its free stock trades, Robinhood also allows its members to transact in cryptocurrencies. There are currently 7 tradeable cryptocurrencies on the app and an additional 10 that are available for tracking.
This wide range of availability is great for investors who want access to the most popular coins but leaves something to be desired for those who want the less well-known options.
What Is Cryptocurrency?
Cypto is used interchangeably with cryptocurrency which is a virtual form of money that is not issued by a central authority like a government.
While they are not issued by a central government, cryptocurrencies are secured by cryptography and are managed on decentralized networks utilizing blockchain technologies. Cryptocurrencies are unique because they are almost impossible to counterfeit.
These coins, like your account balance on Venmo, can be sent directly to another individual or business and used as payment for goods or services. These transfers are also completed without processing fees that often disgruntle retailers.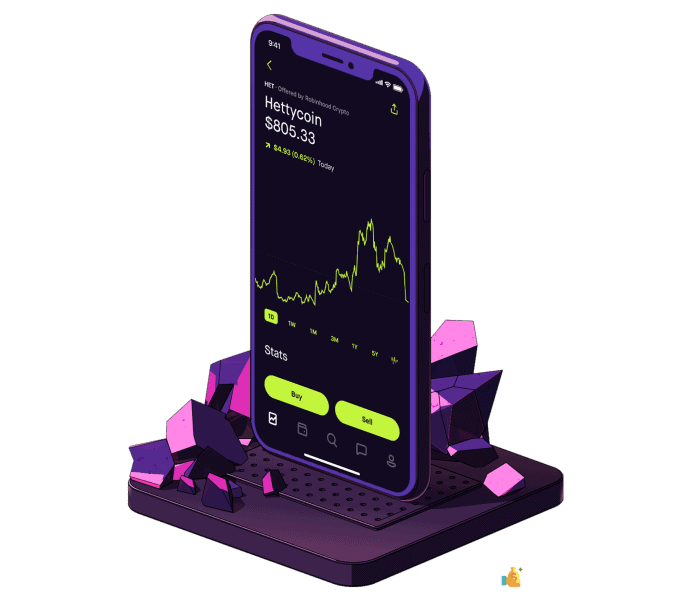 How to Buy Crypto on Robinhood
Crypto Options
In February of 2018, Robinhood began allowing its users to trade two of the most popular cryptocurrencies Bitcoin and Ethereum.
Since then, the company has added an additional 5 cryptocurrencies. Currently users can trade Bitcoin, Bitcoin Cash, Bitcoin SV, Ethereum, Ethereum Classic, Litecoin, and Dogecoin.
Users can also track price movements and news for the above and 10 additional cryptocurrencies. This is a greater selection than many of the other investing apps that have decided to roll out crypto including Webull Crypto which currently only offers 4 cryptos to investors.
Purchasing Bitcoin on Robinhood
The actual steps required to purchase Bitcoin on Robinhood is fairly straightforward.
First, you'll need to make sure that you have a Robinhood account. This should take less than a couple of minutes and can be done by downloading the Robinhood app and creating an account.
Second, in order to trade (i.e. purchase Bitcoin or other assets) you will need money in your account.
Robinhood currently supports immediate access to $1,000 in funds while your bank deposit is processing. With Robinhood Gold, a premium plan which costs $5 per month, $5,000 is instantly available. This instant deposit amounts grow as your account grows.
$50k instant deposit limit if your portfolio value is over $50k
$25k if your portfolio value is over $25k
$10k if your portfolio value is over $10k
$5k for every other Gold user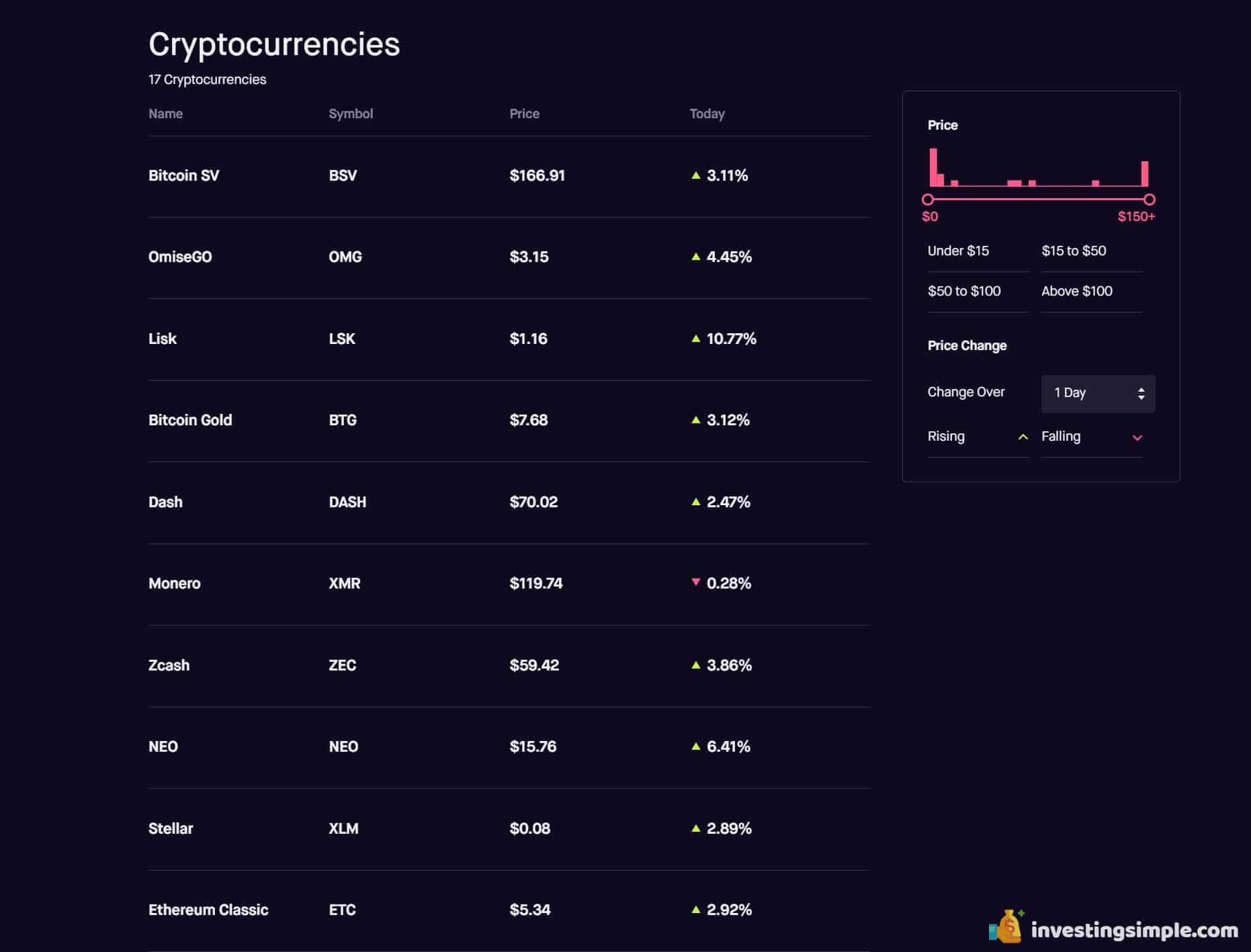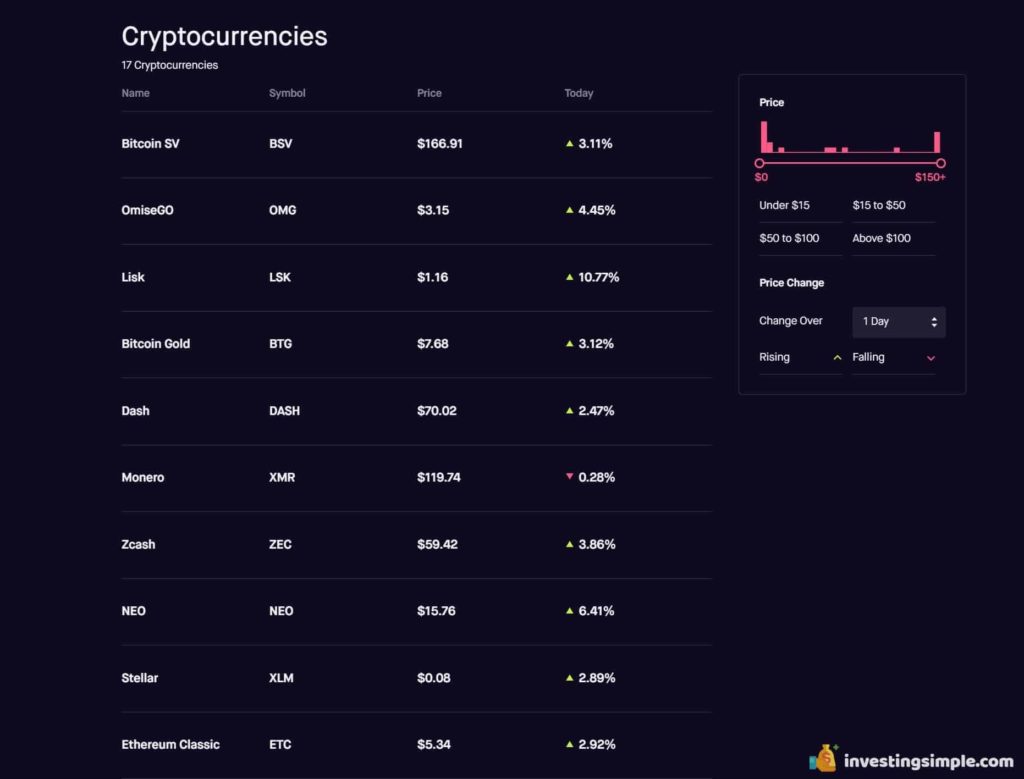 Third, purchasing Bitcoin is as simple as can be with Robinhood's user interface. To do this, click the magnifying glass at the bottom of your screen and then enter the cryptocurrency you are interested in purchasing (Bitcoin in this case) into the search bar at the top.
Upon entering the name of the cryptocurrency, you'll notice the interface changes from a rather simple and standard design to an edgy look to showcase its crypto platform. At this point you can very simply click 'Buy' and enter the dollar amount you are interested in buying.
Because you enter a dollar amount and not a fixed number of shares, you are utilizing Robinhood's feature of fractional coins. Without it, you would need to save up for the full price of one coin.
Availability and Commissions
These transactions can happen at any time of day as Robinhood allows commission-free trading 24/7. This differs from stocks in that there is no standard trading window for transactions.
However, due to the speculative nature of crypto (it is not regulated by a central body like the government) it is not currently available in all states.
It is currently unavailable in Hawaii, Nevada, New Hampshire, and West Virginia.
Movement Of Coins
Before using Robinhood Crypto, it is important to understand the following:
Cashing Out
When you would like to sell your shares of Bitcoin, the process is very similar to buying. Simply locate your position within the app and select 'Sell'. Similar to stock investing, you will have to wait 5 business days after selling to withdraw your funds to an external account.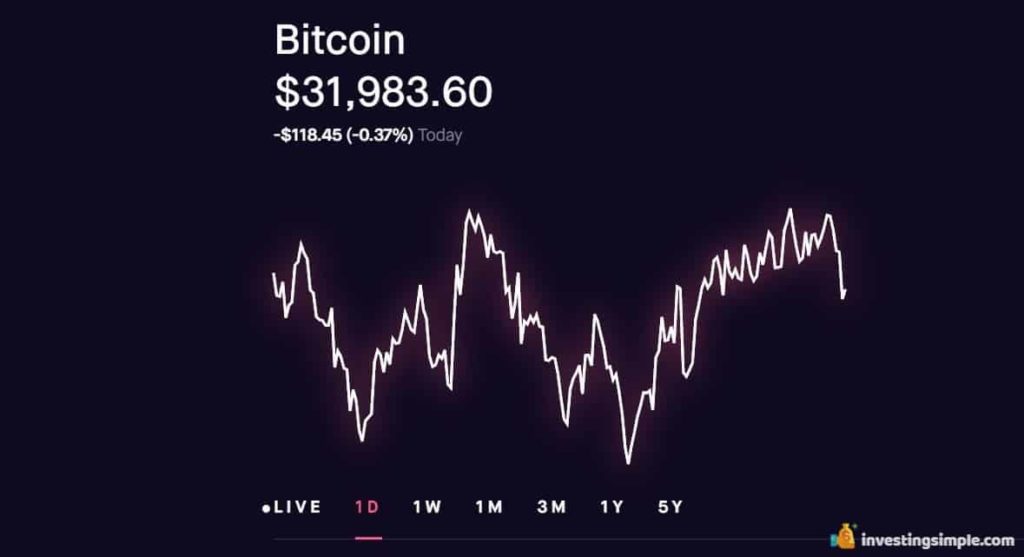 Transferring Coins
Moving coins in or out of the platform can be done by liquidating your position and buying the crypto elsewhere. Until recently, this was the only option. However, Robinhood just announced a new crypto wallet, which will make transferring coins quick and easy.
Without this wallet, members will have to sell off their position before being able to transfer funds. The new wallet is a great feature for those looking to trade crypto. They currently have a waitlist. Learn more about the new wallet today!
Summary: Buying Bitcoin on Robinhood
In summary, Robinhood offers a sleek and simple user experience for those wanting to take their first position in cryptocurrency. Robinhood makes the purchase and sale of crypto relatively painless although transferring is more difficult.
However, these inconveniences might be acceptable if you appreciate the commission-free trades and having your stocks and coins all located within the same app.
Robinhood also falls short in its lack of nationwide availability and the number of cryptocurrencies. While you can feel confident that you have access to the most popular coins, experimentation is limited on Robinhood.
Best Free Stock Promotions