In early 2021, during the reopening of the US, I decided to relocate. I was deciding between Miami, Austin or Las Vegas. After taking a trip to Miami, I decided this was the place I wanted to move to.
I closed on a house in Miami Beach in March, using the proceeds from 2 Bitcoin that I had sold towards my closing. I had purchased these years ago.
I've been an investor in the crypto space since 2018 and been aware of it since 2017. While I was hesitant at first, I am now deep into the crypto space.
One of the main reasons why I moved to Miami was their mission of becoming the crypto capital of the world. I felt also that buying real estate in Miami was also an indirect investment into their crypto future.
Fast forward to today, I am very excited about the new MiamiCoin project with City Coins. In this article, I will be explaining what the project is and how to buy it if you choose to.
As a Miami resident and crypto enthusiast, I feel I am uniquely positioned to discuss this. Let's dive in!
What Is MiamiCoin?
MiamiCoin is the first major project launched by CityCoins, which is a fascinating project as well.
CityCoins is developing cryptocurrencies that allow you to support your favorite cities or bet on their success. MiamiCoin is the first city they have rolled this out with.
The next CityCoins project is the NewYorkCityCoin, stay tuned.
MiamiCoin gives holders the ability to support Miami while earning rewards through the Stacks Protocol. 
How Stacks Protocol Works (Rewards)
A community of miners solve problems to create MiamiCoin. These miners are rewarded with new MIA tokens.
70% of the mining reward goes to MiamiCoin holders who "stack" their MiamiCoin. We will explain this later.
The remaining 30% of the mining reward goes to a wallet for the city of Miami. They receive STX which they can swap for USD anytime.
Many people argue that the 30% cut for the city is high, but it is important to think of this as chess and not checkers. In order for crypto adoption to continue, we need to work with the old systems. This could be the first of many examples of mainstream crypto adoption in cities.
The city of Miami plans to use this reward to fund improvements and potentially even eliminate the need for taxing residents. Currently, the city is earning around $2,000 every 10 minutes from this rewards system.
It is so much that they are even considering issuing residents Bitcoin dividends.
What Gives MiamiCoin Value?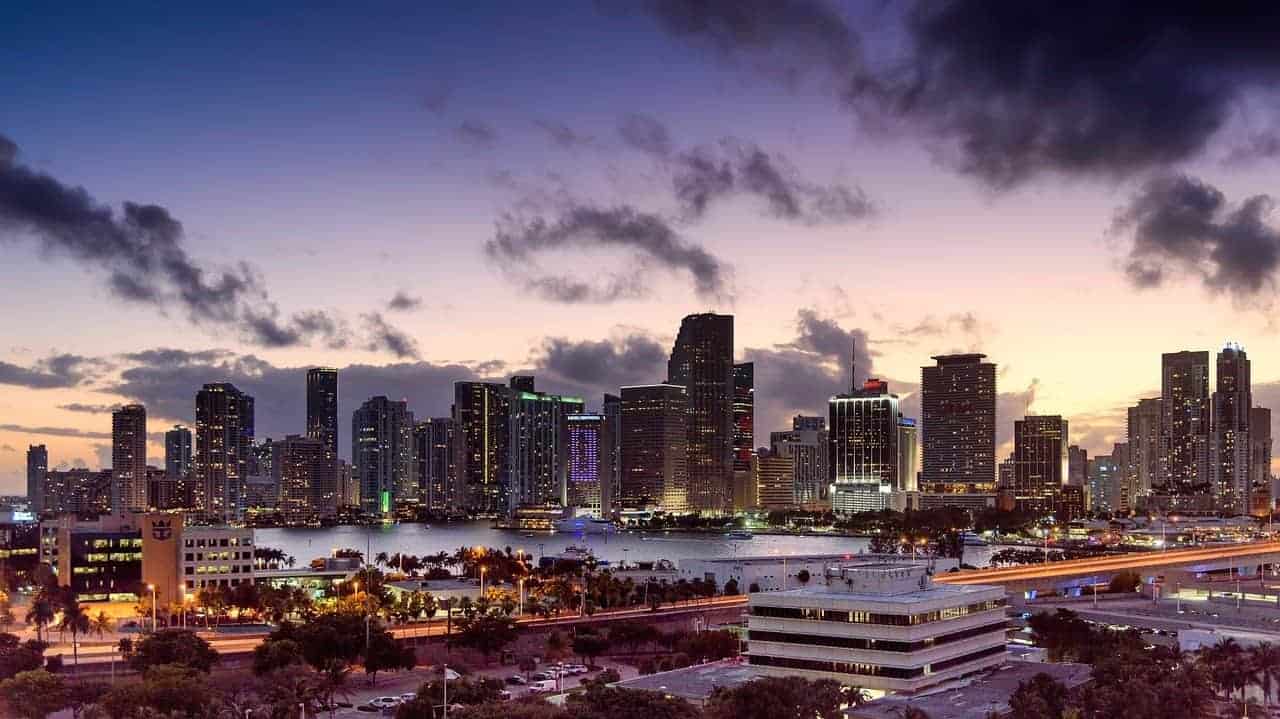 Right now, the value of MiamiCoin is the concept and the model of what it could be for other cities. This is a brand new type of token, and it is ultimately up to the market to determine the value.
As a resident who is crypto forward, I will absolutely be buying some and staking it to support the cause. However, it could fluctuate in value tremendously. Consider it to be a speculation.
If the coin takes off and other CityCoins emerge, this could become a completely new way to bet on the outcome of a big city.
How To Buy MiamiCoin
Right now, the only exchange that supports MiamiCoin is OKcoin.
Unfortunately, it is disallowed in certain states such as New York. Oh, one of the many reasons why I moved out of that state.
If you use my referral link, we will both earn $50 worth of Bitcoin. All you have to do is verify your account and buy $100 worth of any crypto.
So, if you wanted to buy $100 worth of MiamiCoin (MIA) you would earn another $50 in free Bitcoin.
Create an account with your email and a password
Verify your account to enable purchasing
Link a bank account via Plaid
Click on "Buy Crypto" and search for MIA
Choose an amount to buy or type in an amount
That's all you have to do in order to buy MiamiCoin. The next question is whether or not you want to stack your tokens.
Stacking MiamiCoin To Earn Rewards
I just want to preface this by saying that cryptocurrency is not my main realm of expertise. This is a rather complicated concept, but I will break it down as simply as possible.
Stacking is a term in the crypto community which refers to locking up your tokens for a set period of time to earn staking rewards. This also serves to support the underlying project itself.
In a nutshell, you can let your crypto sit there or you can put it to work and earn interest. There are, however, increased risks when stacking coins.
OKcoin does not charge any fees for stacking. Stackers have the option of choosing between 1 cycle which is around 2 weeks or 12 cycles which is around 24 weeks.
Payouts are made every 2 weeks in the form of STX which is a completely separate crypto token. This STX token can be stacked as well in order to earn rewards in Bitcoin.
How Much MiamiCoin Can You Buy?
Right now, the only place you can buy this coin is OKcoin. So, the limits this exchange has would dictate how much MiamiCoin you could buy.
With a Level 1 account where you simply verify personal information, you can purchase $500 per day. This limit resets every 24 hours.
With a Level 2 account where you verify your ID, this limit increases to $1,000,000. That is far more than most people will be putting into this coin.
Conclusion
As a brand new concept and crypto token, this should be viewed as a pure speculation. However, if it takes off, this could be a huge new way for cities to earn revenue and investors to profit from it.
I will be holding onto some MiamiCoin myself to see how it pans out, but you should always do your own research before investing. It will be interesting to see how this pans out as well as the upcoming NewYorkCityCoin.