Venmo has quickly gained popularity as a fast and efficient way to electronically transfer money to friends and family. You can both send and receive money on the app. It's easy to use in social situations. If you're out for dinner with friends, it is simple to use it to split up the tab.
In this article, we will quickly review Venmo and it's offerings. We will also dive into how to contact Venmo.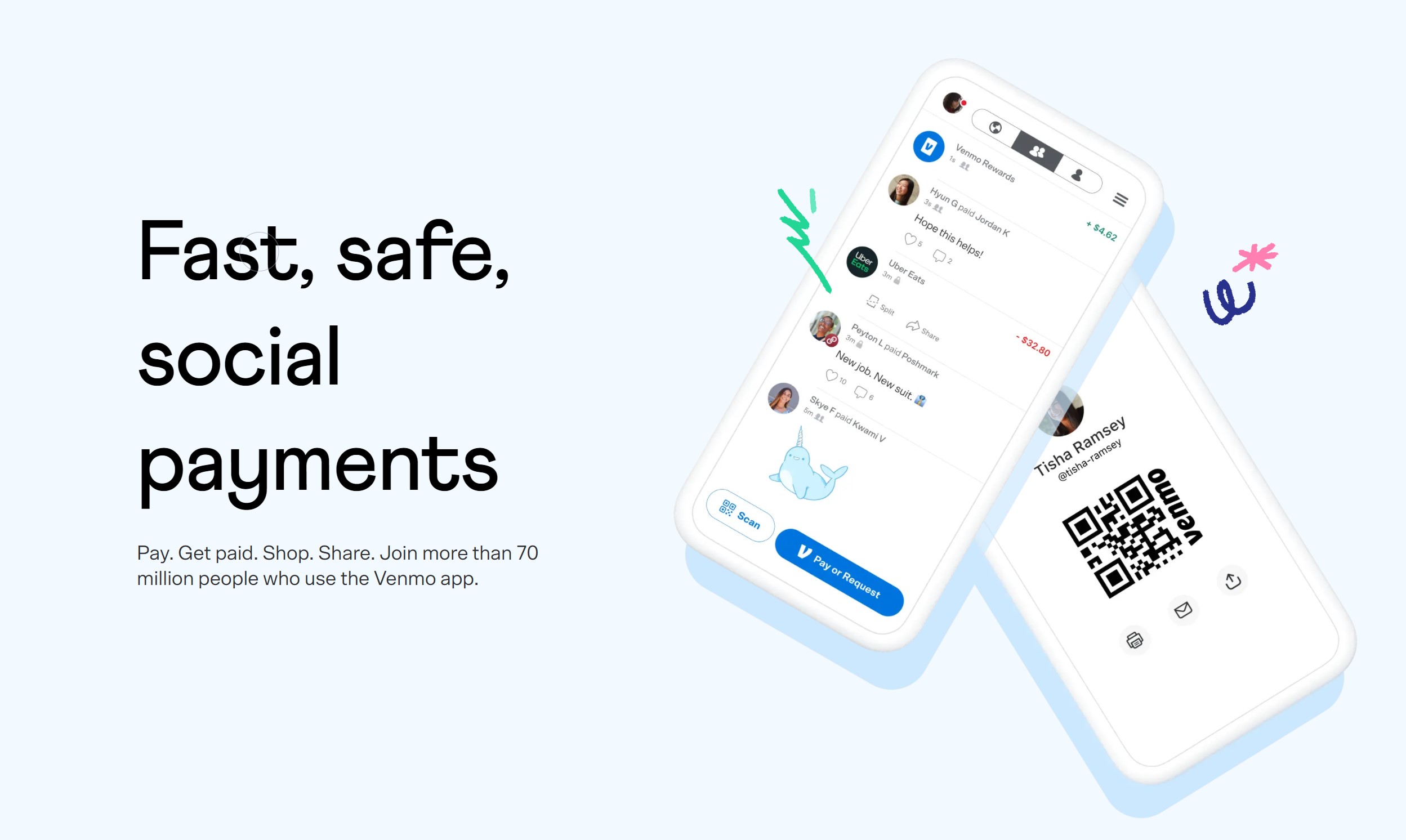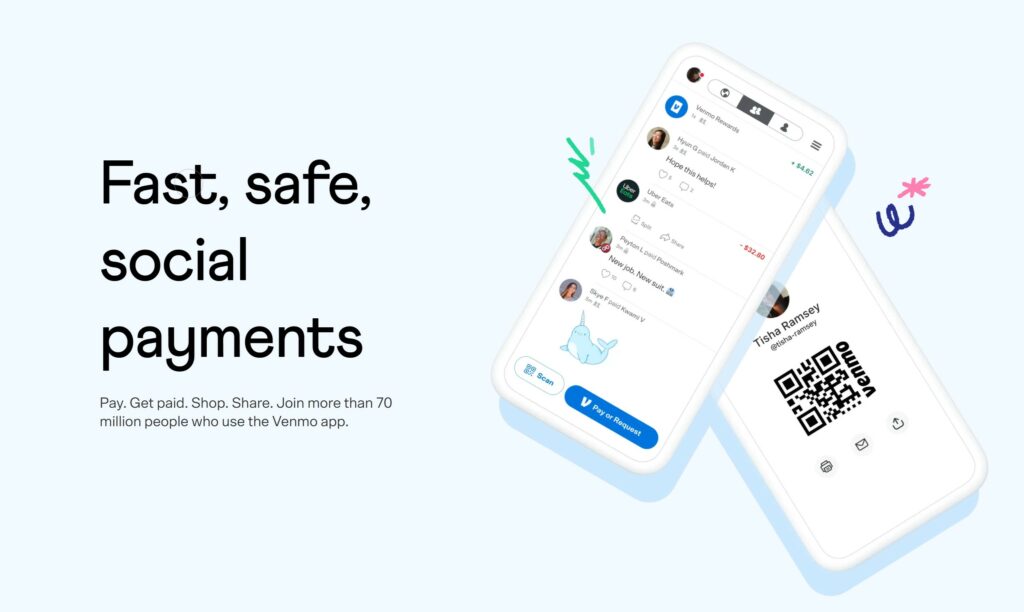 How Do PayPal and Venmo Work?
Although the Venmo app is owned by PayPal, there are a few key differences. They both offer users a way to send money, but each uses a different procedure.
Venmo was designed to be a peer-to-peer payment app to send and receive money from friends. It's simple to set up an account. You just enter your cell phone number to get texts. Next, you link a bank account, debit or credit card as the source for your funding.  You can also add money to your Venmo account ahead of time. And, you can set up direct deposit to send your paychecks into your account and make the money accessible up to two days earlier than depositing it the traditional way.
FYI, Venmo does not charge for sending money from a linked bank account, debit card, or your Venmo account. However, there is a 3% fee for sending money using a linked credit card.
The limit on funds that you can transfer from your bank account to your Venmo is $1,500 per week.
By contrast, PayPal is a way to share money whether or not you know the person you are transferring or receiving funds from.
PayPal has a broader reach. If you own a business, it lets you receive payments from customers. If you're a consumer, you can pay for those goods and services. PayPal does also allow you to send and receive money between friends and family.
How Secure is Venmo?
The app has in place strong security features, including the following:
Monitoring for fraudulent use
Bank-level encryption data to safeguard your personal financial info
Seller and buyer protection plans
Additionally, you can choose to add layers of authentication including a required PIN number for all transactions in your account.
Keep in mind that the Venmo app was created specifically for payments made between people who already know and trust each other.
How To Contact Venmo?
Send an email by filling out a form listed on their Contact Us page
Chat with client support in the mobile app on Mon – Fri, 7:00 am–1:00 am ET; Sat–Sun, 9:00 am –11:00 pm ET
Call them at (855) 812-4430 Mon –Fri, 10:00 am – 6:00 pm ET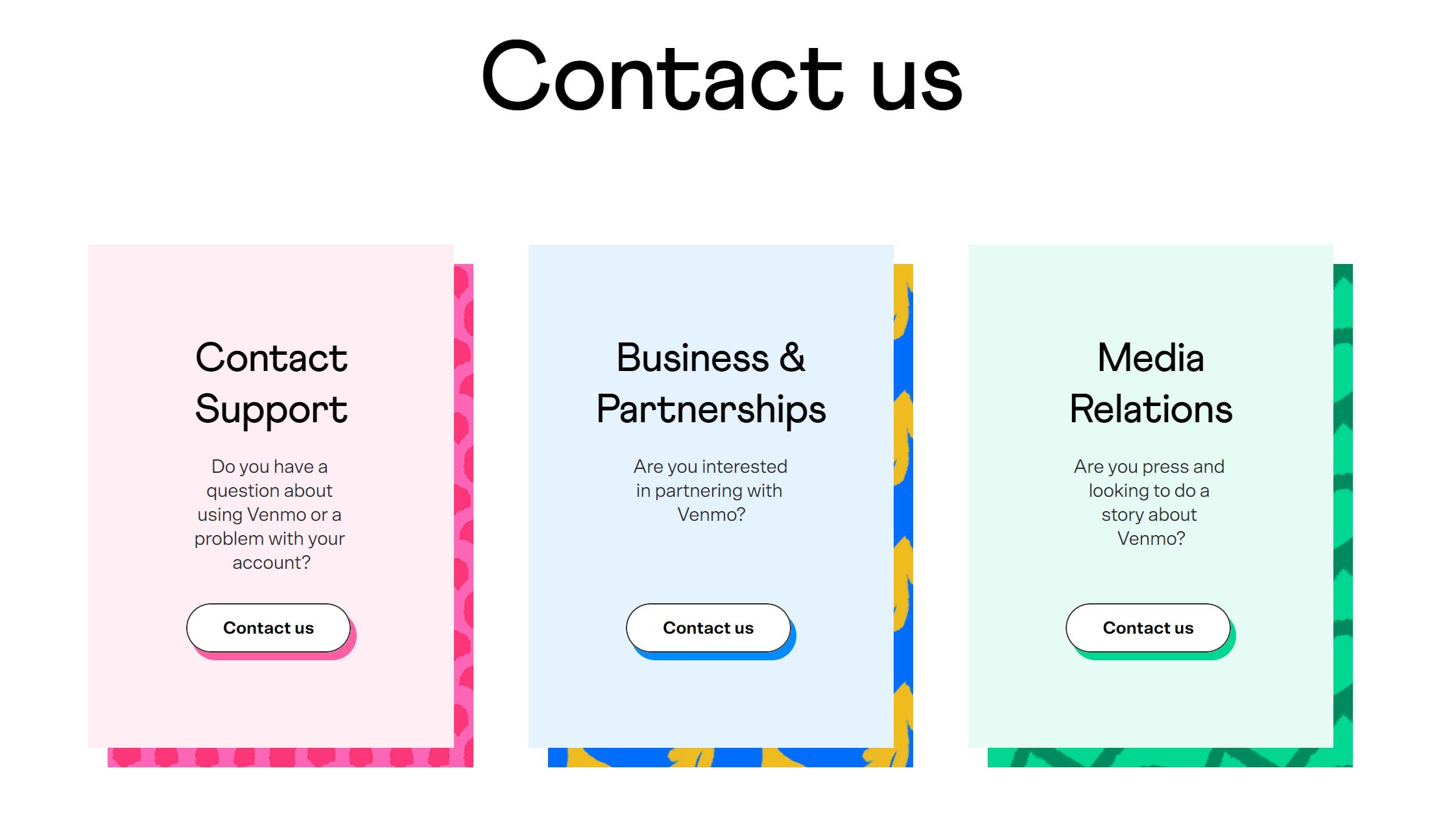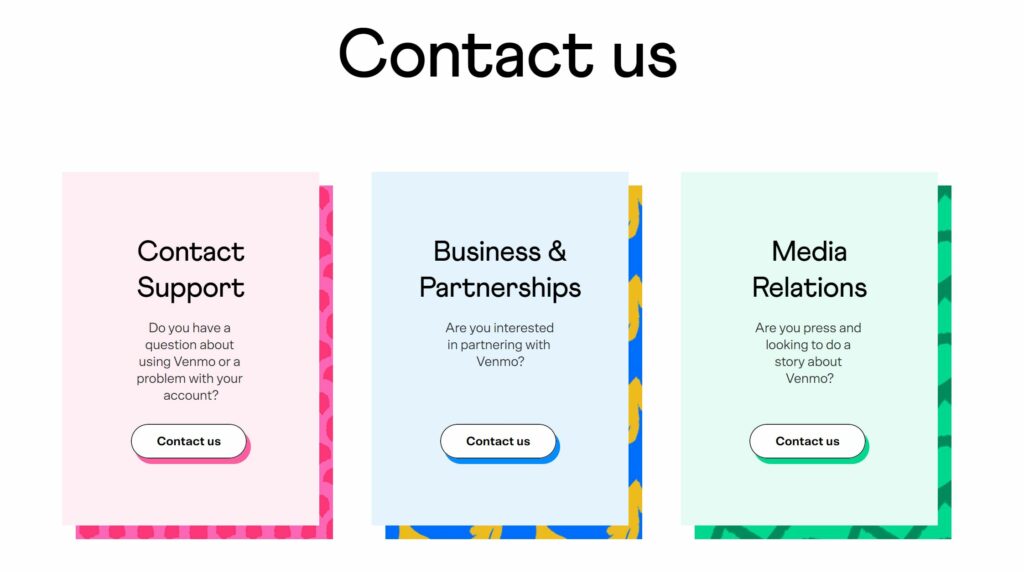 How To Contact Venmo: Conclusion
Venmo is exploding in popularity because it's easy to use and secure. It is designed to send money to people you know, as compared to PayPal that was created to transfer money to businesses or even to people that aren't friends.
Venmo's options to contact customer service are excellent. You can fill out an online form and send a detailed email that even lets you attach docs; chat with client support in the mobile app or call them during weekdays and weekends. If you experience a problem or have questions, the mobile app chat is open until 1 a.m. ET on weekdays and 11 p.m. on weekends. This is extraordinary customer service you are not likely to find elsewhere.
Best Free Stock Promotions