Investing in real estate is one of the smartest moves you can make, no matter what age or stage of life you are in.
When you think about this type of investing, you might picture someone with substantial wealth buying rundown properties and funneling in a constant stream of cash to get it into decent shape.
After that, they go through the headaches of finding tenants, screening them, taking care of any repairs (including those emergencies that occur in the middle of the night!) and collecting rent. Managing that property can become a part-time job in itself.
It may make you wonder why you took the step in the first place.
But what if there was a way to buy into real estate without a wad of cash at your fingertips? Or that much work down the line managing the property?
Crowdfunding is one way to accomplish this. And Fundrise lets you invest with just $10. 
After that, you will begin earning money on Fundrise. But how exactly do you earn money? We will be covering that in detail.
What Is Fundrise?
Fundrise has grown into a massive real estate investing platform for common people. They have more than 130,000 investors active investors, and attract more every day.
Fundrise charges investors a small fee of just 1% in annual advisory fees, to be exact. This means that over a 12-month period, you will pay a $10 advisory fee for every $1,000 you've invested.
In exchange, they handle all of the leg work. They build and manage the portfolios, collect rents, file important documents and distribute returns to investors. You simply passively invest in one of the many portfolios available.
One of the major ways the platform keeps costs low is by handling virtually every step in the real estate business in-house. They've managed to consolidate all of the usual real estate and financial functions.
Here are a few examples of the work they keep in-house:
Communicate directly with real estate developers and operators
Organize, oversee and report its own financials
Manage all the deals they accept
Because there are no intermediaries, Fundrise is able to keep its expenses as low as possible.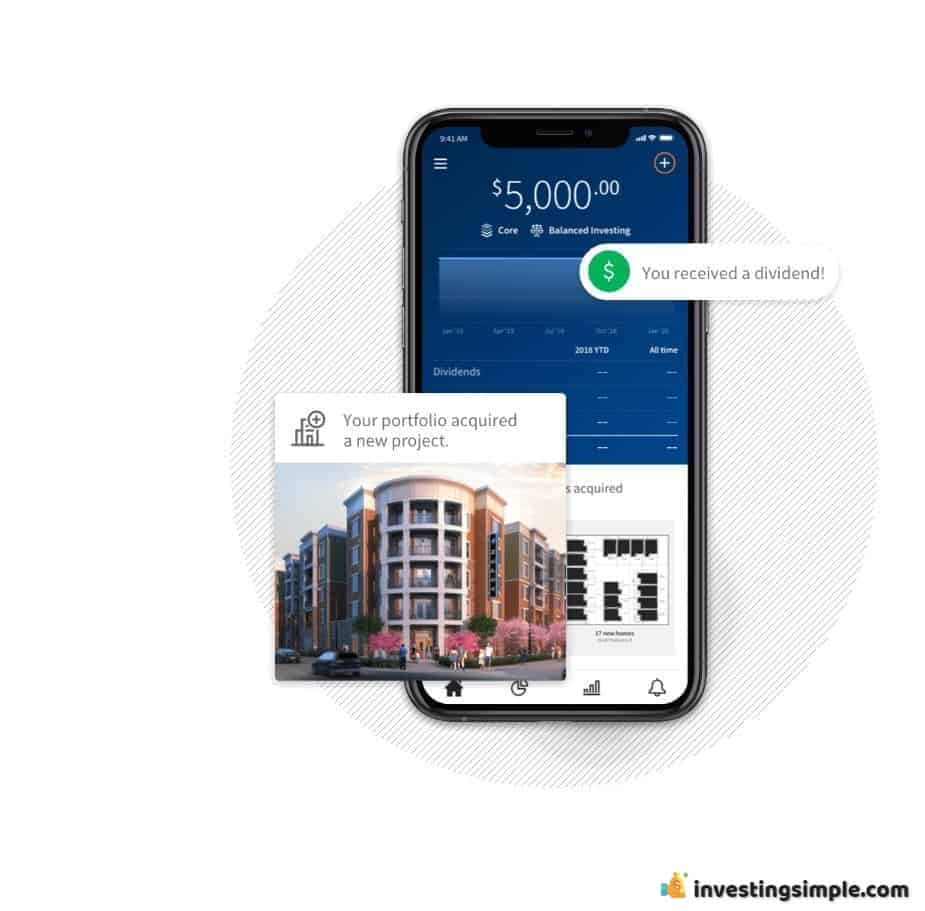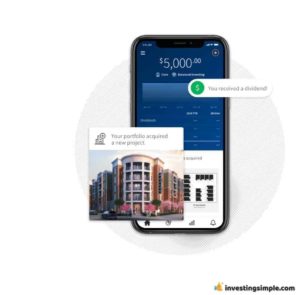 How To Earn Money With Fundrise
The main ways to make money with Fundrise are from asset appreciation and dividends from rents/interest payments.
1. Asset Appreciation (Growth)
All the investors pool their money together to purchase real estate. These are private real estate deals.
What do the experts at Fundrise look for? They search for properties with the highest potential to grow in value.
They look ahead to see if the property is part of an emerging neighborhood or future business hub, or they find property with tons of potential.
Another focus is making major improvements to the property to add value and raise the sale price. Fundrise puts your investment to work on across-the-board improvements, including:
Building new urban housing
Renovating run-down apartments
Renting out viable vacant buildings.
When the revamped properties are sold, you may see sizeable returns on your initial investment.
There is far greater demand for complete real estate developments. There are many more potential homebuyers for a fully renovated home than a rundown fixer upper, and more renters for new luxury apartments near a metro area than for the previously vacant land.
So, the first way to make money on Fundrise is asset appreciation. Let's say they buy a building for $800,000 and do $200,000 worth of improvements. Years later, they sell it for $1.5M since they are in a hot market.
Profits earned from the sale are distributed among investors.
2. Distributions (Income)
But wait a second. There's a second way to make money with Fundrise and that is distributions or dividends. Fundrise aims to pay these on a quarterly basis, and you can automatically reinvest them to earn compound interest.
While investors collectively own apartment buildings, rents are collected. These rent payments are distributed to investors in the form of distributions. Another form of income is interest from debt investments, which is also shared among investors.
Supplemental Income Plan
If you are looking to get a consistent income stream, the Supplemental Income Plan may be best for you.
With this plan, you will earn dividends and see appreciation on the property as it is improved. This will shuttle cash back to you on a regular basis.
But keep in mind, while this plan has the fastest returns on your investment, you may see a lower total potential return over the life of the investment. This is because the emphasis is placed on income, not growth.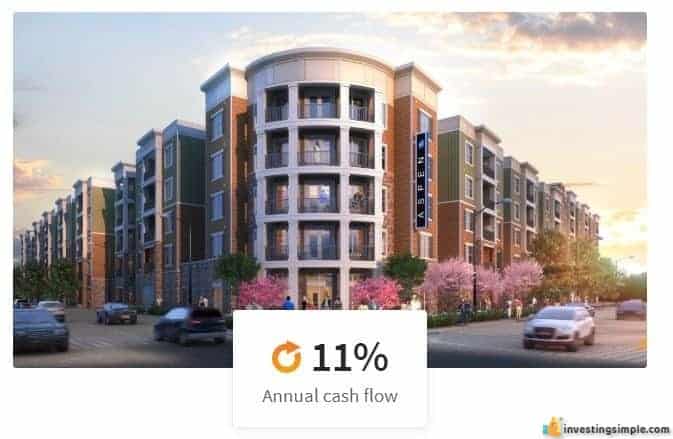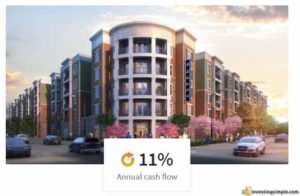 Balanced Investing Plan
Maybe you are aiming to grow your investment over the longer term.
The Balanced Investing Plan may be a good choice for you. This option will bring you a good mix of growth potential as well as income potential.
So, if your financial plan is watching your real estate investment grow over time, then getting a good profit later on, Balanced Investing may be for you.
Long Term Growth Plan
If you are looking for less income upfront, but greater growth potential, the Long Term Growth Plan may be for you.
This portfolio focuses mostly on growth investments and less on income producing investments.
Best Real Estate Platforms
Conclusion
Fundrise allows common investors with small amounts of money to get in on private real estate deals. That being said, it is a longer term investment and you should have a minimum time horizon of 5 years.
You may want a cash flow now, or you may want to let your money sit and grow over the longer term.
Set your financial goals and consider your options. Then, you will be in the best position to make money on Fundrise.