You may have a handful of reasons to get into investing. Among them are wanting to learn more about the market and figuring out how to navigate it successfully.
But the bottom line is clear: You and me and all other investors large or small want to make money. Preferably, buckets of money. We want it to rain money. We want to look at our dividends and ROI and have butterflies.
Agreed? Good. So, let's take a look at a popular investing app called Robinhood and how it could potentially earn you money.
What Is Robinhood?
Robinhood has earned kudos as the app that pioneered commission-free trading. Robinhood opens doors for beginning investors looking to get their feet into the game without paying excessive commissions or investing large sums of money.
It was designed to be a solid choice for newbies and is among the simplest trading platforms out there.
Just FYI, Robinhood will work for you even if you don't have the cash to open a large trading account. This brokerage doesn't have a minimum investment, which means you can get started investing right away. Robinhood has $0 account minimums.
Robinhood also operates its own clearing system, chipping away at many of the service's account fees. How do you benefit from this? Investors historically had to pay around $10 for broker-assisted phone trades. That fee is now zero for trades placed online.
We'll say it again: This is a 100% free trading platform. That's right, they don't charge you when you buy or sell stocks or other financial products.
Best Free Stock Promotions
How To Make Money With Robinhood?
So, you won't be shelling out any money on trades, but how will you be actually making money on Robinhood?
In short, there are two ways to make money from the stock market:
Dividends
Asset Appreciation (Buy Low, Sell High)
Let's go ahead and cover those now!


1. Dividends
By definition, a dividend is the distribution of profits by a corporation to its shareholders. When a corporation earns a profit or surplus, it is able to pay a portion of the profit as a dividend to shareholders.
The corporation is any company you've sleuthed out and deemed a potential winner. Maybe you've heard of a new trend and see a rise in stock value in the near future. Maybe you've been following a company's expansion over time. Perhaps you've gotten a tip from your father.
In all the above cases, do your homework before making a move to buy shares in a company. See how the company has fared historically. Probably not a good idea to rush into a stock you have no knowledge about.
Dividends come into play when the company decides to share earnings with shareholders, rather than reinvesting profits back into the business.
Dividends are typically paid out based on a percentage of the stock price, also called the dividend yield.
You can make money with your Robinhood investments by holding stocks that pay out dividends. But remember, there's an option to reinvest those profits back into additional shares. This can easily be accomplished with the dividend reinvestment feature offered. Reinvesting dividends allows you to earn compound interest.
If you are on the hunt for dividend stocks, check out the list of dividend aristocrats. These companies have grown and paid dividends for 25+ years consecutively. 
2. Asset Appreciation (Buy Low, Sell High)
"Buy Low, Sell High" is the cornerstone philosophy of a successful investor. But is it easier said than done? Our answer is a resounding "yes."
If only we had a crystal ball and could see into the future! Barring that option, you need to rely on facts, not emotions, to determine if a stock is at a low-range price per share.
The most successful Robinhood users do the research and are clear in where they want their money invested. Trades can be executed in a flash, as Robinhood handles market orders, stop orders, limit orders and stop limit orders.
You can also take advantage – and should – of analyst ratings Robinhood provides from an independent investment research company. What do these ratings offer you? You will find lists of the top movers and shakers, as well as the payoffs they are slated to hit in a specific time frame. These are known as earnings calendars.
While this may be self explanatory, you make money through asset appreciation by selling something for a greater price than you paid for it previously.
For example, let's say you bought Apple stock in 2015 for $115 per share.
Today, it has soared to over $450 per share!
Your capital gain, from asset appreciation, would be around $335 per share you own.
What Are Other Investors Doing?
One of the best ways to make money with Robinhood is paying attention to what is going on around you.
Take the opportunity to also learn from others!
Whether you're a fledgling or more advanced player, you can view what other investors at your level of expertise are doing with their trades. You can gain insight by looking at the most popular stocks. 
But be cautious, as past performance does not guarantee future results. Stocks can be overvalued and following the wave is not the best long term investment strategy.
Valuing stocks requires plenty of research and due diligence. Robinhood resources can be a good start, but you will also need to look at how the company has fared over the longer term.
One of the most common reflexes of newcomers to the stock market is selling shares within a short time of buying. Think of this as an impulse that's probably ruled by emotion, not fact-finding. No, you don't need to hold onto shares for decades. But you do need to squelch impulse selling.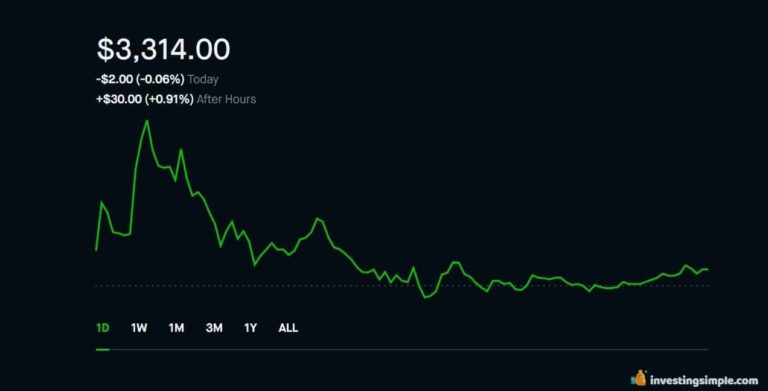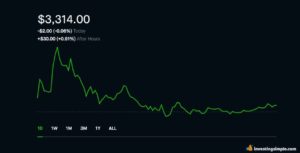 Conclusion: Making Money With Robinhood
Pocketing/reinvesting dividends and selling shares for more than you paid are the cornerstones of how investors stand to make money.
And of course, it is possible to own stocks that do both! For example, Apple stock has appreciated in value while paying dividends out to shareholders.
By not charging commission fees, Robinhood makes it efficient to buy and sell. They offer access to lots of valuable info on trends, what other investors are up to, and what's hot on the market.
You will become more confident over time and fine tune your assessments on the wide array of companies. But you can not underestimate the value of doing your homework with the stock market. Is it not a guaranteed place to make money, but over the long run, it can be a great vehicle for growing your wealth.
Keep Reading