EquityMultiple is a successful online investment platform that connects people with exclusive, pre-screened commercial real estate projects. It is a solid example of crowdfunded real estate.
For countless decades, the only people who could afford to make investments were those with large amounts of extra cash at hand. If they were interested in getting into real estate, a select, elite number of investors would typically pitch in a large amount of money per project.
Flash forward to current times, when this method of investing – large sums of money from a small number of players – has been flipped upside down. Platforms like EquityMultiple harness the power of crowdfunding. This brings a large number of investors into a project at lower dollar amounts. This makes it possible for investors to get in on a good deal even if they don't have deep pockets.
In this article, we will review the platform and cover how to make money with EquityMultiple.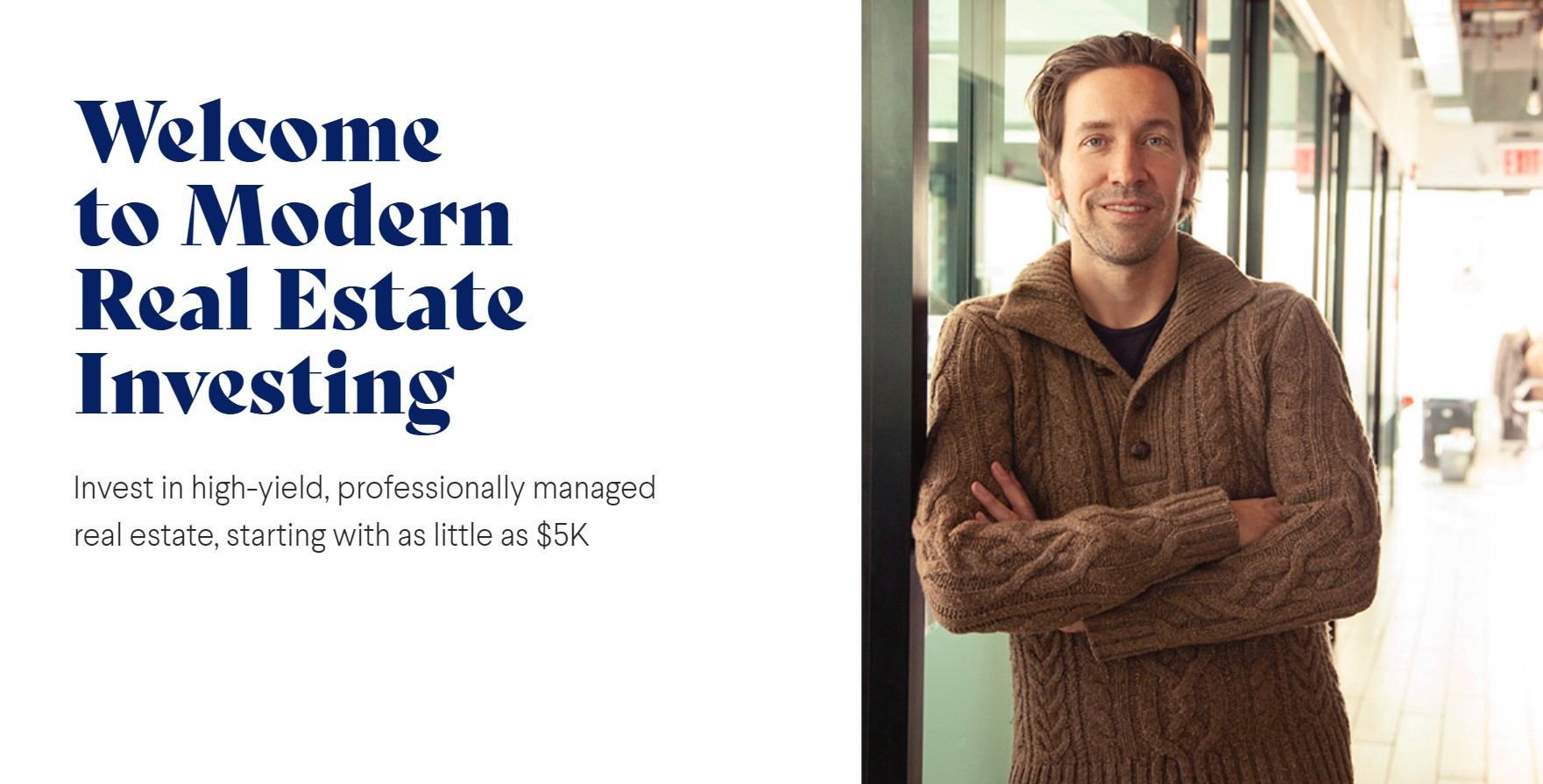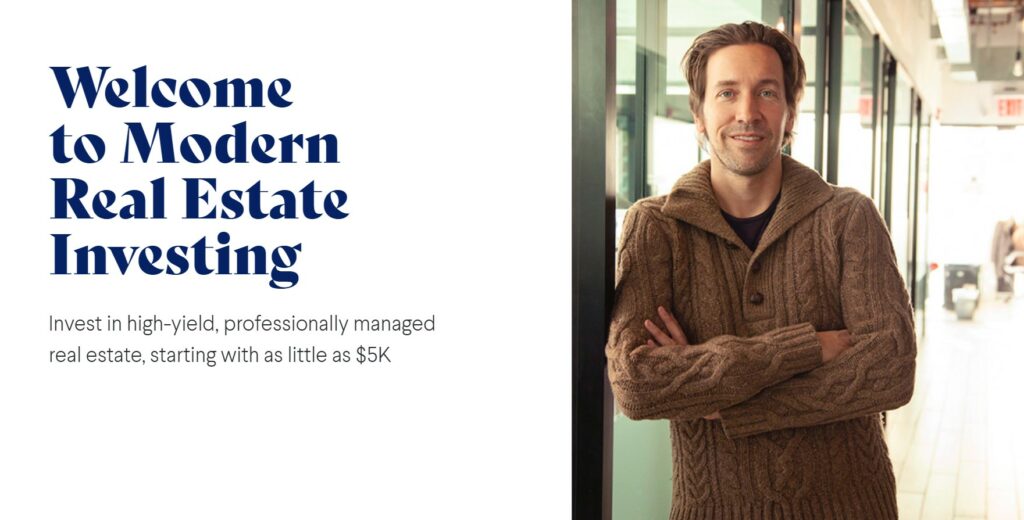 What Is EquityMultiple?
Founders of EquityMultiple set out to fulfill their goal of making commercial real estate investing accessible, simple and transparent for people looking to grow their wealth now and into the future.
EquityMultiple focuses almost exclusively on institutional commercial real estate, which is different from other platforms that feature single-family and non-institutional properties.
How Much Do I Need To Invest?
The minimum investment can start as low as $5,000 but will vary from project to project. The investment minimum is most commonly $10,000. Additional shares are typically offered in increments of $5,000 above the minimum.
Keep in mind, however, that only accredited investors are allowed to put money into EquityMultiple projects.
Accredited investors reach the following prerequisites:
A person with income exceeding $200,000 in each of the two most recent years or joint income with a spouse exceeding $300,000 for those years and a reasonable expectation of the same income level in the current year.
A person who has an individual net worth, or joint net worth with their spouse, that exceeds $1 million at the time of the purchase, excluding the value of their primary residence
About EquityMultiple
These projects are managed by professionals. This means if you are an investor, you won't have to be involved in day-to-day decisions as the project moves along. This makes EquityMultiple a solid avenue for passive investing. You won't have to worry about the budget, building specs or time frame, among other challenges of building projects. Its group of investors are people from all across the country, of all ages, working in a broad range of careers.
Company researchers look for projects that carry an expectation of a strong cash flow. All payments and updates are centrally managed and administered by EquityMultiple.
EquityMultiple Offers:
Exclusive deals: They source potential investments from a nationwide network of experienced real estate firms with a proven track record.
Sustained growth: These experts have a goal of helping you build a broadly diversified portfolio of cash-flowing real estate that grows in value over time.
Data-driven research: EquityMultiple applies its own proprietary algorithms and underwriting methods. Only a select few investment opportunities make it through these multiple layers of scrutiny, and ultimately get featured on the platform. How carefully do they screen potential projects? They end up selecting only about 5% of investment projects they evaluate.
A team approach: Projects are guided by a small group of individuals with decades of real estate transaction experience at many levels. Their goal? To protect the money you invested and bring in the highest possible returns.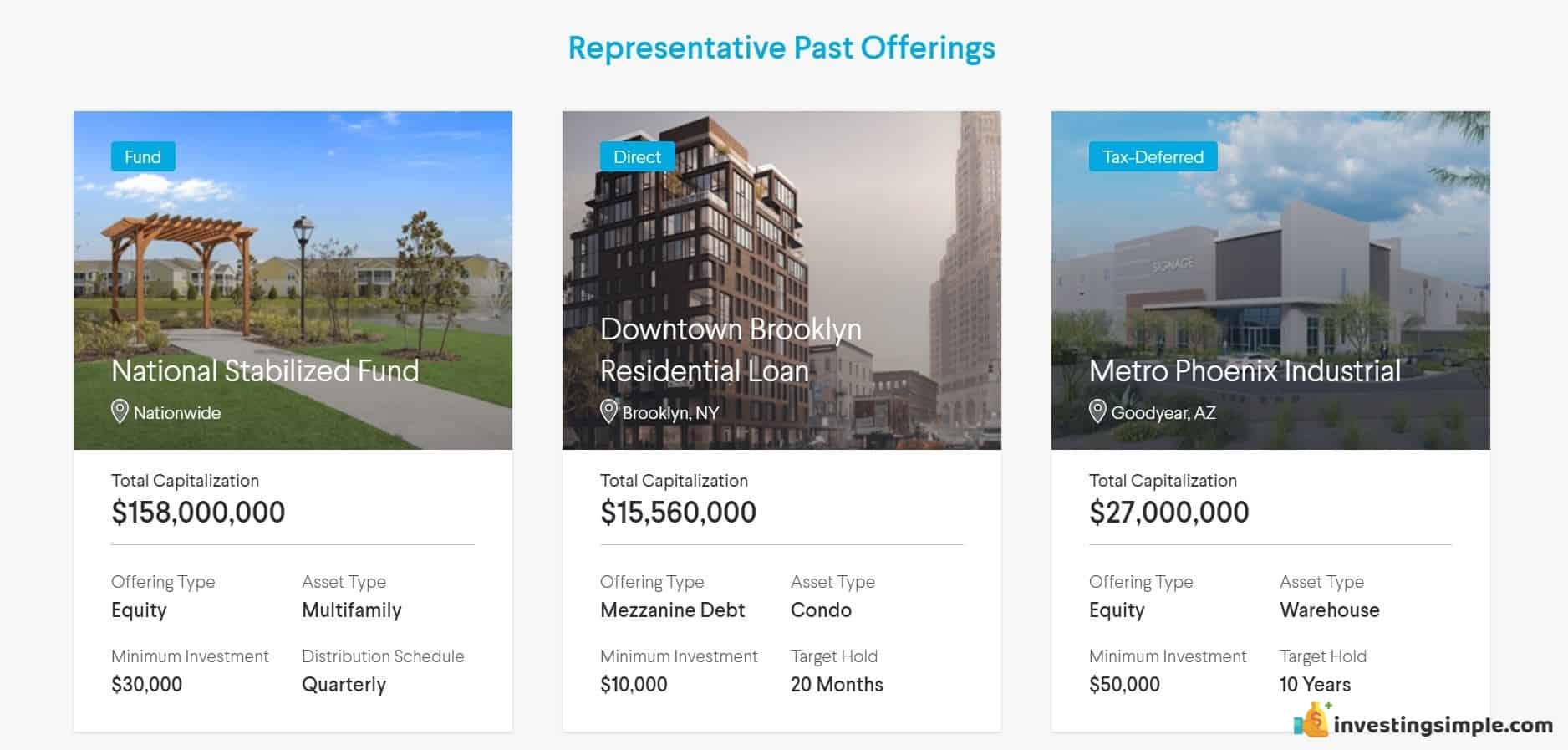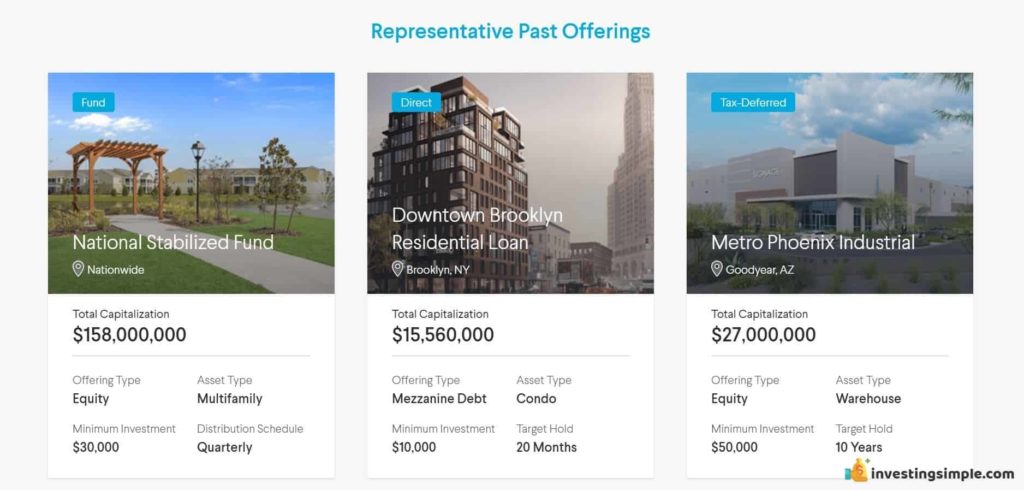 What Projects Could I Be Investing In?
The platform offers a range of property types including:
Retail
Multi-family housing
Office
Hotels
Industrial
Storage
Car Wash
Mixed-use
Senior Living Facilities
Student Housing
Data Centers
How Can I Make Money On EquityMultiple?
The EquityMultiple historical rate of return is an average of 14.5%. The timing of distributions from your fund investments will vary with each deal, but most often your payment will be quarterly.
Anticipated returns will depend on the risk profile of each transaction and the terms of the offering. In order to consider an investment for the platform, the forecasted returns must fall within specific target ranges, which vary by investment structure. These targets are:
Debt: 7-12% annual rate of return. Debt investments typically offer a fixed monthly rate of return throughout the loan's term and a return of principal at maturity of the loan.
Preferred equity: 6-12% current preferred return, 10-18% total preferred return. Similarly, preferred equity investments offer a fixed quarterly or monthly rate of return throughout the term of the investment. These projects may give an additional accrued return when the investment is paid off and principle is returned.
Common equity: IRRs (Internal Rate of Return) of 10% – 24%. Common equity investment  cash flows are generally not fixed, and their frequency and amount will vary based on the performance of the investment.
How to Make Money with EquityMultiple: Conclusion
The EquityMultiple platform has seen enormous success, with 14.5% total historical returns, more than $3.06 billion in asset value, and a whopping $55.7 million returned to investors.
EquityMultiple is a well-organized real estate investing platform specializing in commercial projects. Its pre-screening process is meticulous. Also, minimum investments are rather low by using the crowdfunded model. It is a great example of passive investing because you don't have to lift a finger! Nor do you have to make any decisions about moving the construction along on schedule.
You can expect regular monthly distributions on your investment and an average 14.5% total ROI. Although you will see income quarterly, this isn't by any means a get-rich-quick venture. While some investment terms start at 1 year, you may not have the chance to cash out of many deals for at least five years.
And finally, even though you can buy into a deal with as little as $5,000, you must be an accredited investor that carries considerable wealth.
Best Free Stock Promotion