Since its creation in 2012, Acorns has been one of the most popular financial services platforms with over $3 billion in assets under management spread across 8.2 million accounts in 2021.
Its unique offering of allowing users to invest just cents on the dollar with every purchase revolutionized personal finance for many users and served as an easy introduction to the stock market for younger generations.
The simplicity and passive style of Acorns is undoubtedly a great first step in saving and investing money for the average person, but for some users, Acorns leaves something to be desired in terms of hands-on control and the ability to invest greater amounts.
Seasoned Acorns customers may find themselves outgrowing the platform and searching for an alternative custodian that doesn't charge a monthly fee.
One such option that is growing in popularity is M1 Finance.
A Platform for the Growing Investor
Compared to Acorns, M1 Finance has a more traditional platform like that of major institutions like Fidelity and Charles Schwab. The M1 platform brings a modern edge to its capabilities. By allowing investors to automate contributions, rebalance with the click of a button, and utilize fractional shares of stocks and ETFs, M1 increases diversification opportunities for smaller investors.
Plus, the M1 Finance app is extremely easy to use and visually engaging, making checking in on your portfolio that much easier.
With greater control and flexibility, how can Acorns users transfer their assets to start investing seamlessly with M1 Finance? You can follow the steps below to get started:
Tax Considerations of Transfers:
As a quick note before getting into the steps, be sure to consider the tax consequences for your own personal situation. The benefit of transferring assets and not actually selling them is that you avoid realizing capital gains prematurely.
As of 2021, long-term gains are taxed at a flat rate of 15% for most people. For example, if you invested $100 in XYZ over a year ago and sold today for $200, you would owe $15 in tax.
Transferring funds from one platform to another does not trigger these taxes since you're not selling anything. Any additional cash you have can be wired relatively easily from Acorns to your M1 Finance account.
The 5 Steps
1. Open an M1 Finance Account
Before transferring your investments out of Acorns, you'll need to create an account to transfer them to. Use the link at the bottom of this article to quickly create your M1 Finance account. You can start with a simple, individual brokerage account to start and add retirement accounts later.
2. Move money
Once your account is open and verified, navigate to the 'Move Money' tab. You should see an option that says 'Account Transfer'. Then, fill out your Acorns account information and list which assets you wish to transfer.
Keep in mind that M1 Finance does not charge a fee for this transfer, but Acorns charges $50 per ETF. If you have your investments spread across 3 different ETFs, the total fee will come out to $150.
Additionally, Acorns only allows you to transfer whole shares. Partial shares are liquidated and sent in cash.
3. Be patient
Transfers can take upwards of 7-10 business days. You will receive updates from M1 Finance on the status of your transfer via email throughout the process.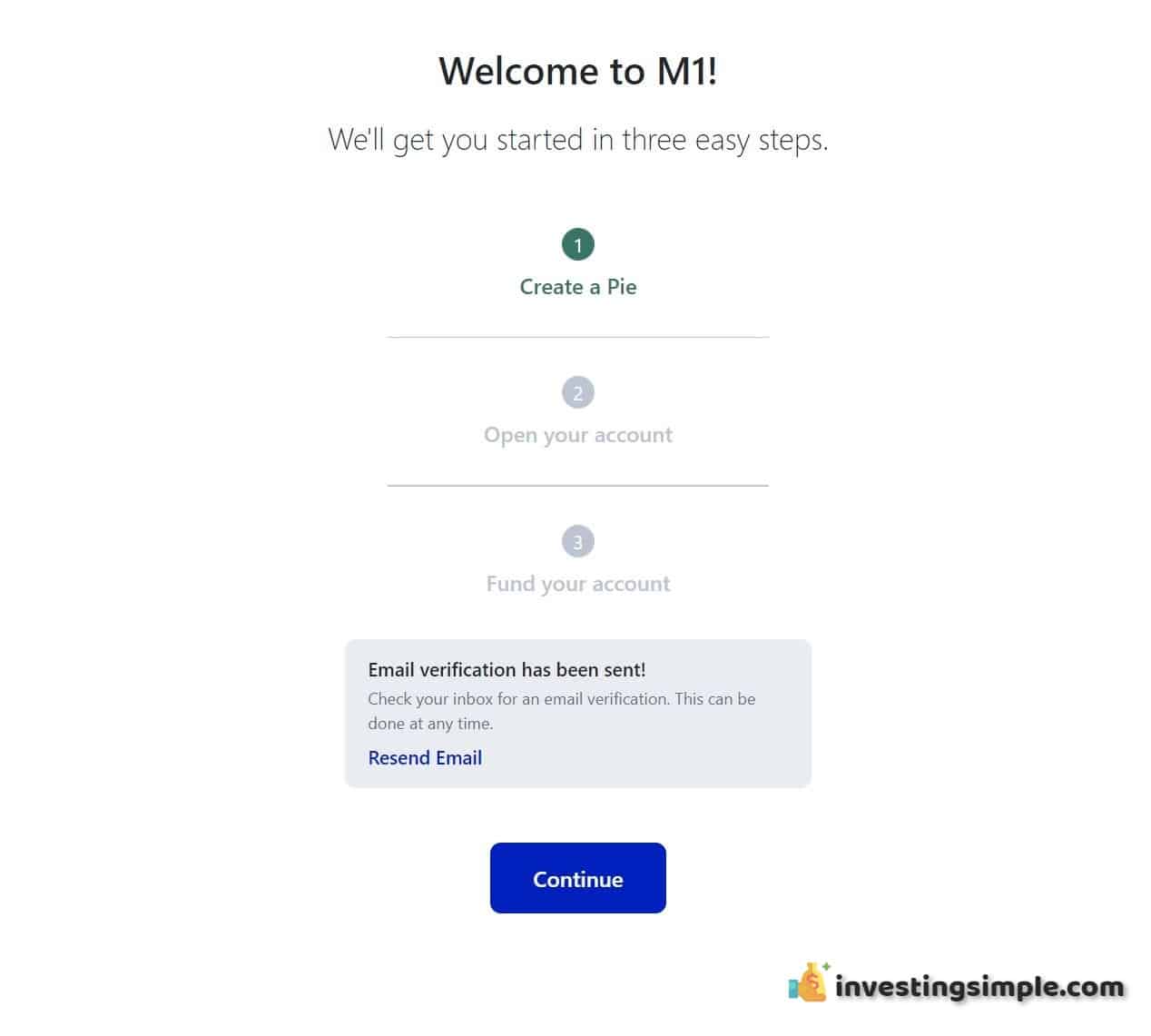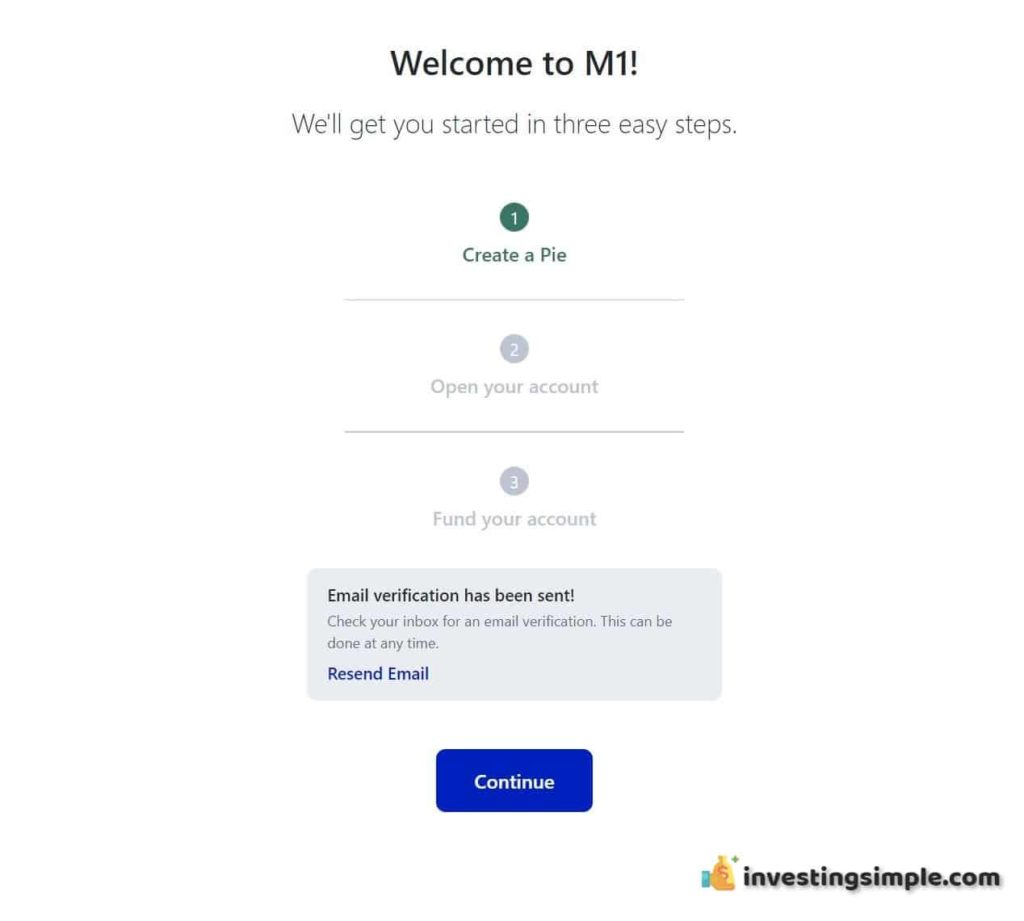 4. Create Your Targets
As we mentioned previously, M1 Finance is great for automation and easy rebalancing. While you wait for your transfer, you can create your target M1 portfolio.
Be sure to include the ETFs you already have and want to keep! To do this, simply tap 'Manage Pie' and then 'Edit Pie' to change the pie chart that shows your preferred targets.
5. Continue the growth!
Once your transfer is complete, you should receive a confirmation email from the M1 team. At this point, you'll be able to see all of your shares and continue managing them as you wish, this time with a bit more control and ease of use!
M1 Finance Quick Facts
If you have further questions about whether M1 Finance is right for you, here is some useful information that may help:
Transfer Minimum
The minimum amount needed to open an M1 finance account is just $100 or $500 if you're opening a retirement account like an IRA.
Deposit Minimum
Once your account is open, you can deposit as little as $10 at a time to keep growing your portfolio.
Eligible Securities for Transfer:
M1 Finance can accept stocks and ETFs. You cannot hold mutual funds or OTC (over-the-counter) securities.
M1 Finance Commissions
M1 does not place any markups on trades or charge a fee for withdrawals and deposits. You can find a detailed list of services that do cost money on their disclosure page
Further questions about M1 Finance or the transfer process can be answered on their support page or by contacting their support team.
Transferring Out of Acorns to M1 Finance
Before following the steps above, be sure to weigh the pros and cons of your own personal situation.
Whichever way you decide, congratulations on taking the initiative to invest in your own future, and be sure to explore the rest of our website for more helpful guides.
Best Free Stock Promotions